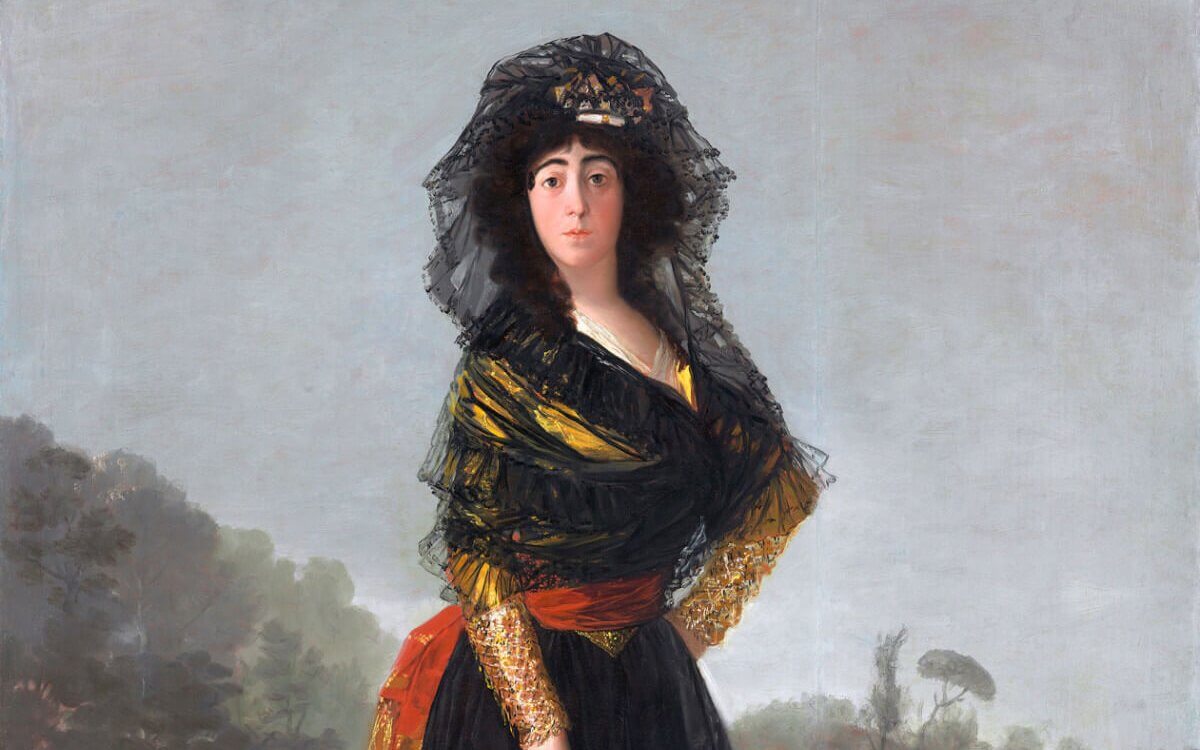 It's all change for London's museum scene as names change, locations close, and new exhibitions start. Here's your guide to what's going on in London in January 2023.
The Museum of London Docklands celebrates its 20th anniversary in 2023 with a name change to The London Docklands Museum. Housed in a Grade I listed converted Georgian sugar warehouse, it tells the story of the port, river, and city – focusing on trade, migration, and commerce in London. The Museum of London is closed from 4 December 2022 as it prepares for the move to West Smithfield. It will open there as The London Museum in 2026. The National Portrait Gallery reopens in spring 2023 with a new entrance, and The Young V&A opens in Bethnal Green in the summer at the end of its 150th-anniversary celebrations. The Science Museum's Energy Revolution gallery will open this year to examine how the world can undergo the fastest energy transition in history to curb climate change.
STILL ON FROM 2022
Do note that the information here could change and was accurate at the time of going to print.
Beatrix Potter: Drawn to Nature
12 February 2022 – 8 January 2023
V&A (The Porter Gallery)
Nearest Station: South Kensington
In collaboration with the National Trust, this display tells the complete life story of Beatrix Potter, one of the best-loved authors of children's fiction in the 20th century. This family-friendly exhibition takes visitors on a journey to discover Potter's life as a scientist and conservationist, exploring the places and animals that inspired her most beloved characters.
www.vam.ac.uk
Carolee Schneemann: Body Politics
9 September 2022 – 8 January 2023
Barbican Art Gallery
Nearest Station: Barbican
This is the first survey in the UK of the work of American artist Carolee Schneemann (1939–2019) and the first major exhibition since her death in 2019. Tracing Schneemann's diverse, transgressive and interdisciplinary work over six decades, the show celebrates a radical and pioneering artist who remains a feminist icon and point of reference for many contemporary artists and thinkers.
www.barbican.org.uk
Winslow Homer Force of Nature
10 September 2022 – 8 January 2023
National Gallery
Nearest Station: Charing Cross
More than 50 paintings and watercolors from public and private collections, spanning over 40 years of the artist's career are on display. Co-organized with The Metropolitan Museum of Art, New York, this presents an opportunity for visitors on this side of the Atlantic to discover the art of Winslow Homer (1836–1910). Although is a household name in America, and one of the most celebrated and admired American painters of the late 19th and early 20th centuries, he is not as well known in Europe. There is no painting by Homer in a UK public collection.
www.nationalgallery.org.uk
Fuseli and the Modern Woman: Fashion, Fantasy, Fetishism
14 October 2022 – 8 January 2023
Courtauld Gallery
Nearest Station: Holborn
Henry Fuseli (1741–1825) was one of the most original and eccentric artists of the 18th century. The exhibition reveals the artist's secret lifelong obsession with the female figure through fifty of his strange and striking private drawings, many of which depict the spectacularly extravagant hairdos and fashions of the day. The exhibition unpicks Fuseli's fascination with female sexuality and the modern woman – as a figure of mystery, transgression, and dangerous allure.
courtauld.ac.uk
Discover Manet and Eva Gonzalès
21 October 2022 – 15 January 2023
The National Gallery
Nearest Station: Charing Cross
Devised around Portrait of Eva Gonzalès (1870) by Édouard Manet (1832–1883), this is the first UK exhibition devoted to Eva Gonzalès (1849–1883). The painting was acquired by Hugh Lane and considered by the early 20th century the most famous modern French painting in the UK and Ireland. This is the first in a new series of free 'Discover' exhibitions in the Sunley room which aim to reveal well-known paintings through a contemporary lens.
www.nationalgallery.org.uk
Hew Locke: The Procession
23 March 2022 – 22 January 2023
Tate Britain
Nearest Station: Pimlico
The 2022 Tate Britain Commission saw Guyanese-British artist Hew Locke transform the Duveen Galleries with a large-scale immersive artwork, featuring sculptures assembled from materials and sources that reference global histories and the symbols of our age. The Procession invites visitors to 'reflect on the cycles of history, and the ebb and flow of cultures, people, finance, and power.'
www.tate.org.uk
Lucian Freud: Family Matters
6 July 2022 – 29 January 2023
Freud Museum London
Nearest Station: Finchley Road
For the centenary of the birth of British artist Lucian Freud (1922–2011), the Freud Museum has staged its first-ever exhibition of his work. The exhibition explores the childhood, family life, and early work of Lucian Freud at the London home of his grandfather, Sigmund Freud (1856–1939), the founder of psychoanalysis. On display are paintings, drawings, photographs, sculptures, books, and letters – a good proportion of which have never, or very rarely, been seen in public before.
www.freud.org.uk
Lucian Freud: New Perspectives
1 October 2022 – 22 January 2023
National Gallery
Nearest Station: Charing Cross
The exhibition presents the paintings of one of Britain's most notorious figurative painters, Lucian Freud (1922–2011). It spans a lifetime of work, showing how Freud's painting changed during 70 years of practice from his early and intimate works to his well-known, large-scale canvases and his monumental naked portraits. This is the first major survey of his paintings in 10 years.
www.nationalgallery.org.uk
Making Modernism
12 November 2022 – 12 February 2023
Royal Academy
Nearest Station: Piccadilly Circus
This is the first major UK exhibition devoted to women artists working in Germany in the early twentieth century. Most of the 65 paintings and works on paper have never been exhibited in this country before. Although less familiar than their male counterparts, these artists were central to the development and dissemination of modernism. Seen through the lens of its female practitioners, key themes of modernism such as self-portraiture, still-life, and urban and rural scenes are re-evaluated, and attention is focused on the female body, childhood, and maternal experience.
www.royalacademy.org.uk
Turner on Tour
3 November 2022 – 19 February 2023
National Gallery
Nearest Station: Charing Cross
Two ground-breaking pictures by Joseph Mallord William Turner (1775–1851) have returned to the UK for the first time in over 100 years, as part of a free new National Gallery focus exhibition. Harbour of Dieppe: Changement de Domicile and Cologne, the Arrival of a Packet-Boat: Evening left Britain for New York in 1914, when they were acquired by the American industrialist Henry Clay Frick, and where they have remained masterpieces of the Frick Collection since.
www.nationalgallery.org.uk
Objects of Desire: Surrealism and Design 1924 – Today
14 October 2022 – 19 February 2023
Design Museum
Nearest Station: High Street Kensington
One of the most influential art movements of the twentieth century, Surrealism combined and reinvented everyday objects to create dreamlike imagery. The results include iconic works of art such as Marcel Duchamp's Bicycle Wheel (1913) and Salvador Dalí's Lobster Telephone (1936). This is the first exhibition to examine the previously unexplored influence that Surrealism has had on design over the past 100 years, from furniture and interiors to graphic design, fashion and photography. It brings together classic works of art and design as well as contemporary responses from around the globe.
designmuseum.org
Alexander the Great: The Making of a Myth
21 October 2022 – 19 February 2023
British Library
Nearest Station: King's Cross St Pancras
When it comes to making myths, Alexander the Great's story has it all. He built an empire that stretched across the world. Rode across the sky on a flying chariot. And descended to the bottom of the sea in a glass bell. Or did he? This major exhibition crosses continents to explore the fantastical stories that turned legacy into legend.
www.bl.uk
Hieroglyphs: unlocking ancient Egypt
13 October 2022 – 19 February 2023
British Museum
Nearest Station: Russell Square
Marking 200 years since the decipherment of hieroglyphs, this major exhibition brings 5,000-year-old Egyptian voices to life and helps you unlock one of the world's oldest civilizations.
www.britishmuseum.org
The Horror Show!
27 October 2022 – 19 February 2023
Somerset House
Nearest Station: Temple
The Horror Show!: A Twisted Tale of Modern Britain explores how ideas rooted in horror have informed the last 50 years of creative rebellion. The show looks beyond horror as a genre, instead taking it as a reaction and provocation to our most troubling times. The last five decades of modern British history are recast as a story of cultural shapeshifting told through some of our country's most provocative artists. The Horror Show! offers a heady ride through the disruption of 1970s punk to the revolutionary potential of modern witchcraft, showing how the anarchic alchemy of horror – its subversion, transgression and the supernatural – can make sense of the world around us. Horror not only allows us to voice our fears; it gives us the tools to stare them down and imagine a radically different future.
www.somersethouse.org.uk
Lynette Yiadom-Boakye: Fly In League With The Night
24 November 2022 – 26 February 2023
Tate Britain
Nearest Station: Pimlico
This acclaimed exhibition was cut short in 2020 so is returning to show the British artist's enigmatic paintings of fictitious people. It brings together around 70 works from 2003 to the present day in the most extensive survey of the artist's career to date. The figures in her paintings are created from found images and her imagination. Both familiar and mysterious, they invite viewers to project their own interpretations and raise important questions of identity and representation.
www.tate.org.uk
Soheila Sokhanvari: Rebel Rebel
7 October 2022 – 26 February 2023
The Curve, Barbican Centre
Nearest Station: Barbican
This site-specific installation for The Curve is the first major UK commission by Iranian artist Soheila Sokhanvari. It features a series of 27 exquisite portraits of feminist icons from pre-revolutionary Iran, painted in egg tempera onto calf vellum with a squirrel-hair brush.
www.barbican.org.uk
Japan: Courts and Culture
8 April 2022 – 26 February 2023
Queen's Gallery, Buckingham Palace
Nearest Station: Victoria
The Royal Collection contains one of the finest holdings of Japanese works of art in the western world, significant for both the unique provenance and exceptional quality of the objects. The exhibition explores the diplomatic, artistic and cultural exchanges between Britain and Japan over more than 350 years, from first encounters and early trade under James I to the diplomatic engagement and modern partnership of Her Majesty The Queen's reign.
www.rct.uk
When Flowers Dream
21 May 2022 – 5 March 2023
Shirley Sherwood Gallery of Botanical Art, Kew Gardens
Nearest Station: Kew Gardens
Inspired by mythologies and folklore, Pip & Pop's work explores themes of consumption, wish-fulfillment, and seemingly endless abundance, using eye-popping candy colors and a playful sense of perspective to immerse audiences in her uniquely wonderful world.
www.kew.org
Cezanne
5 October 2022 – 12 March 2023
Tate Modern
Nearest Station: Blackfriars
A career-spanning survey of a pivotal figure in modern art, this is a once-in-a-generation exhibition of paintings, watercolors, and drawings by Paul Cezanne (1839–1906). Famously referred to as the "greatest of us all" by Claude Monet, Cezanne remains a pivotal figure in modern painting who gave license to generations of artists to break the rules. Created amid a rapidly accelerating world, his works focus on the local and the everyday, concentrating on the artist's own personal experiences to make sense of the chaos and uncertainty of modern life.
Featuring his portraits, landscapes, and still lifes, and including many paintings never shown in the UK before, this exhibition explores the ambitions, innovations, and contradictions that defined Cezanne's life and work.
www.tate.org.uk
Executions
14 October 2022 – 16 April 2023
The London Docklands Museum
Nearest DLR Station: Westferry
Public executions were a major part of Londoners' lives for centuries. From Smithfield to Southwark, from Banqueting House to Newgate Prison, executions became embedded in London's landscape from the 12th century to the 19th. This exhibition shares the rarely told and often tragic human stories behind these events to a new exhibition.
www.museumoflondon.org.uk/
Africa Fashion
11 June 2022 – 16 April 2023
V&A
Nearest Station: South Kensington
A major exhibition celebrating the irresistible creativity, ingenuity, and unstoppable global impact of contemporary African fashion creatives. Over 250 objects spanning iconic mid-twentieth century designers to the present day, complemented by photographs and textiles from the V&A's collections, explore the vitality and innovation of a fashion scene as dynamic and varied as the continent itself.
www.vam.ac.uk
Maria Bartuszová
20 September 2022 – 16 April 2023
Tate Modern
Nearest Station: Blackfriars
UK's first major exhibition of the work of Maria Bartuszová (1936-1996), an artist who defined the world of sculpture on her own terms using innovative methods in plaster casting. From raindrops and eggs to the human body, Bartuszová took inspiration from organic forms and cycles in the natural world.
www.tate.org.uk
Science Fiction: Voyage to the Edge of Imagination
6 October 2022 – 4 May 2023
Science Museum
Nearest Station: South Kensington
In this immersive genre-defying exhibition you embark on a once-in-a-lifetime adventure through the cosmos to explore visions of the future through the science of today. Guided by an artificial intelligence of alien origin, you are placed at the heart of an exciting science fiction story. Board and explore a unique spaceship, scout an unknown planet, and investigate how scientists and science fiction creators have imagined and built new worlds to better understand our own. Throughout this dynamic and interactive voyage, you uncover hidden gems including authentic objects from celebrated movies, TV, and books, as well as paintings, artworks, and photography.
sciencemuseum.org.uk
Magdalena Abakanowicz
17 November 2022 – 21 May 2023
Tate Modern
Nearest Station: Blackfriars
In the 1960s and 70s, this Polish artist created radical sculptures from woven fiber. They were soft, not hard; ambiguous and organic; towering works that hung from the ceiling and pioneered a new form of installation. They became known as the Abakans. This exhibition presents a rare opportunity to explore this extraordinary body of work. Many of the most significant Abakans have been brought together in a forest-like display in the 64-meter-long gallery space of the Blavatnik Building at Tate Modern.
www.tate.org.uk
War Games
30 September 2022 – 28 May 2023
Imperial War Museum
Nearest Station: Lambeth North
The UK's first exhibition to explore what video games can tell us about conflict. War Games delves into one of today's most popular storytelling mediums and seeks to challenge perceptions of how video games interpret stories about war and conflict through a series of titles that, over the last forty years, have reflected events from the First World War to the present. Showcasing immersive installations, never-before-displayed objects, and perspectives from industry experts, the exhibition also includes a playable retro gaming zone and a program of supporting events.
www.iwm.org.uk
Hallyu! The Korean Wave
24 September 2022 – 25 June 2023
V&A
Nearest Station: South Kensington
Showcasing the colorful and dynamic popular culture of South Korea, exploring the makings of the Korean Wave and its global impact on the creative industries of cinema, drama, music, fandom, beauty, and fashion. Rising to prominence in the late 1990s, the first tides of Hallyu, meaning 'Korean Wave', rippled across Asia before becoming a worldwide phenomenon that challenges the currents of global pop culture today.
www.vam.ac.uk
Yayoi Kusama: Infinity Mirrors
Booking until 30 September 2023
Tate Modern
Nearest Station: Blackfriars
These immersive installations transport you into Kusama's unique vision of endless reflections. Infinity Mirrored Room – Filled with the Brilliance of Life is one of Kusama's largest installations to date and was made for her 2012 retrospective at Tate Modern. It is shown alongside Chandelier of Grief, a room that creates the illusion of a boundless universe of rotating crystal chandeliers. A small presentation of photographs and moving image – some on display for the first time – provides historical context for the global phenomenon that Kusama's mirrored rooms have become today.
www.tate.org.uk
Re:Imagining Musicals
15 October 2022 – 27 November 2023
V&A
Nearest Station: South Kensington
A celebration of the glittering world of musical theatre and an exploration of the cultural significance of some of the industry's most iconic stories. Bringing together brand-new acquisitions and previously unseen classics from the V&A's extensive Theatre and Performance collections, this free display celebrates the rich lineage and astounding craftsmanship behind some of the best-loved musicals. From Miss Saigon and My Fair Lady to modern classics SIX the Musical and Everybody's Talking About Jamie, the display explores how musicals have been adapted, revived, and retold for new audiences and reimagined against cultural and historical contexts.
www.vam.ac.uk
ABBA Voyage
27 May 2022 – 27 May 2025
ABBA Arena
Nearest Station: Stratford
ABBA Voyage is the long-awaited concert from one of the biggest pop acts of all time. See ABBA's avatars accompanied by a 10-piece live band, in a custom-built arena at Queen Elizabeth Olympic Park.
abbavoyage.com
JANUARY 2023
London New Year's Day Parade and Festival
1 January 2023
Nearest stations: Piccadilly Circus/Westminster
The street parade starts at midday outside The Ritz on Piccadilly and ends around 3.30 pm at Parliament Square (near the Houses of Parliament).
lnydp.com
Swan Lake
Thursday 12 – Sunday 22 January 2023
London Coliseum
Nearest Station: Charing Cross
Beloved for its superb dancing, beautiful sets, and Tchaikovsky's glorious music, played live by English National Ballet Philharmonic, Derek Deane's Swan Lake is a thrill for dedicated fans and first-time ballet-goers alike. Be captivated by the romance of Prince Siegfried's love for the Swan Queen Odette and the drama of their battle against the evil sorcerer Rothbart. Experience the magnificent sight of ballerinas in white tutus moving in unison: one of ballet's most iconic images.
www.ballet.org.uk
Spain and the Hispanic World
21 January – 10 April 2023
Royal Academy
Nearest Station: Piccadilly Circus
This exhibition celebrates the unrivaled collection of the Hispanic Society Museum & Library in New York. The exhibition presents a visual narrative of the history of Spanish culture, reflecting the great diversity of cultural and religious influences, from Celtic, Islamic, Christian, and Jewish to American, African and Asian, that have shaped and enriched Spanish culture across four millennia. The selection of over 150 works will include paintings, sculptures, silk textiles, ceramics, lustreware, silverwork, precious jewelry, maps, drawings, and illuminated manuscripts.
www.royalacademy.org.uk
The Lehman Trilogy
24 January – 20 May 2023
Gillian Lynne Theatre
Nearest Station: Holborn
On a cold September morning in 1844, a young man from Bavaria stands on a New York dockside dreaming of a new life in the new world. He is joined by his two brothers, and an American epic begins. 163 years later, the firm they establish – Lehman Brothers – spectacularly collapses into bankruptcy, triggering the largest financial crisis in history. Weaving together nearly two centuries of family history, this award-winning New York Times Critics' pick charts the financial institution's humble beginnings, outrageous successes, and devastating failure that would ultimately bring the global economy to its knees.
www.thelehmantrilogy.com
MORE JANUARY 2023 EVENTS
Chinese New Year celebrations: Sunday 22 Jan (Parade along Shaftesbury Avenue and Charing Cross Road with free entertainment in Trafalgar Square). London Art Fair (18 – 22 January 2023). London Short Film Festival (dates tbc).