Bethnal Green is perhaps the closest London gets to a respite district.  Away from the hustle and bustle of places like Kensington, Westminster, and the City of London, life moves at a slightly different pace.  There's fewer things to attract the bulk of tourists in this district, but that does not mean there isn't anything to do.  Quite the contrary as you'll find some of the most interesting markets, cafes, and museums here.  We've found ten things that just about anyone would want to do in Bethnal Green and ranked our favorites.  You can let us know your own in the comments.
Boxpark Shoreditch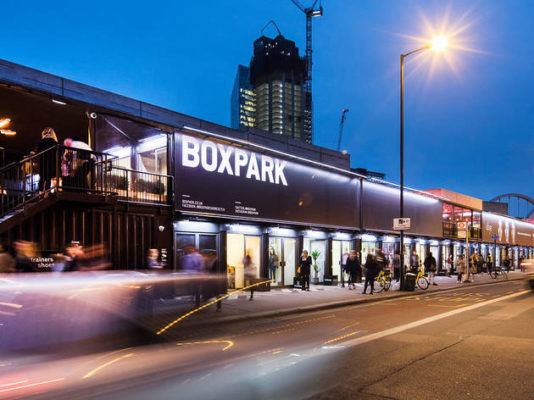 Boxpark has several locations in London, and the concept is a fascinating one each time, taking old boxcars and turning them into a bevy of interesting shops and restaurants.  You'd be surprised at how much can fit in the small spaces of the boxcars from eyeglasses to toys and a half-dozen clothing stores.  There's also a great selection of food to be had here from The Athenian to Voodoo Ray's pizza, as well as concert venues and clubs.
Lady Dinah's Cat Emporium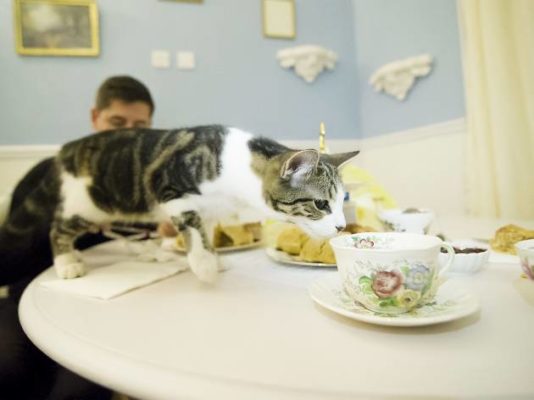 If you're looking for a wonderful place to relax and have tea, surround yourself with some feline friends at Lady Dinah's Cat Emporium.  As with most tea establishments, booking a time is a must, especially given that Lady Dinah's is one of the only cat cafes in the entire city.  There's a great food menu as well featuring stuffed croissants, soups, paninis, and cake.
Alcotraz Penitentiary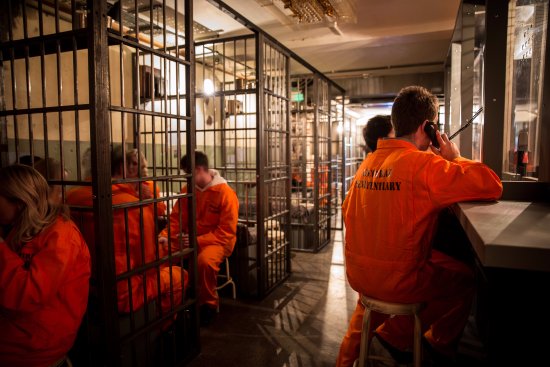 Themed drinking establishments have caught on in popularity, but Alcotraz gives new meaning to describing these places as "bars."  It's a bit pricey to get in at around £34 per person, but you won't want to escape since this price includes your prison jumpsuit, four cocktails of your choice, and 1 hour, 45 minutes of the most unique drinking experience you'll have in London.
St. Leonard's Church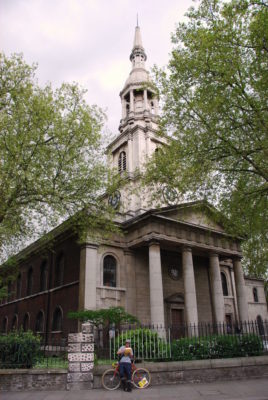 A church has existed on this spot since the Saxons were in charge, though the current St. Leonard's Church was built from the previous medieval church into a grand Palladian worship center.  The interior of the church is absolutely gorgeous and is worth visiting whether you want to admire the architecture or take in the services. It's also famous as the shooting location for the hit British comedy Rev.
Bethnal Green Gardens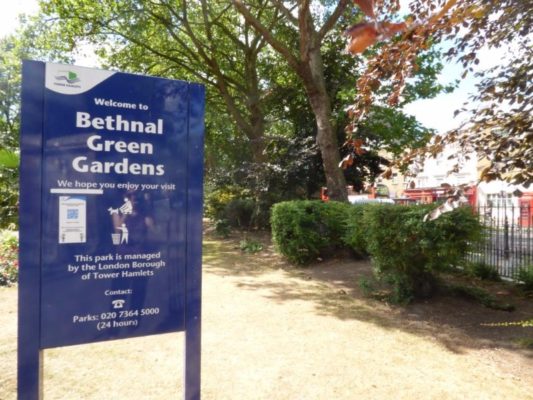 Bethnal Green is home to several parks, further encouraging a reputation as a peaceful part of London.  Bethnal Green Gardens is at the end of the district and makes for a great destination as you travel down Bethnal Green Road.  In addition to the lovely public gardens, there are plenty of sports fields for tennis, football, and basketball, as well as the district's only war memorial, the Stairway to Heaven.
Working Men's Club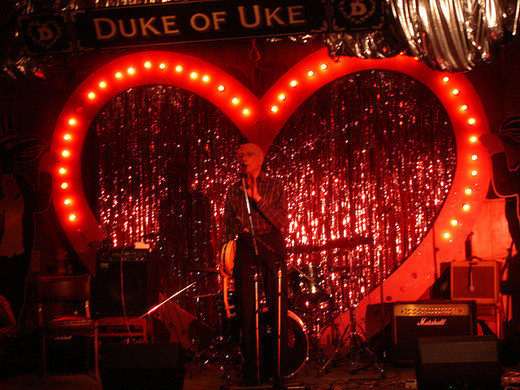 Arguably the centerpiece of nightlife in Bethnal Green, Working Men's Club is open to patrons of both sexes and puts on any number of cabaret performances, concerts, and open mic nights.  Those looking for food will need to content themselves with some small plates featuring a wealth of burgers, steak, wings, and more.  If you're planning to attend a show, you'll need to make sure you buy tickets first, but you surely won't be disappointed.
Spitalfields City Farm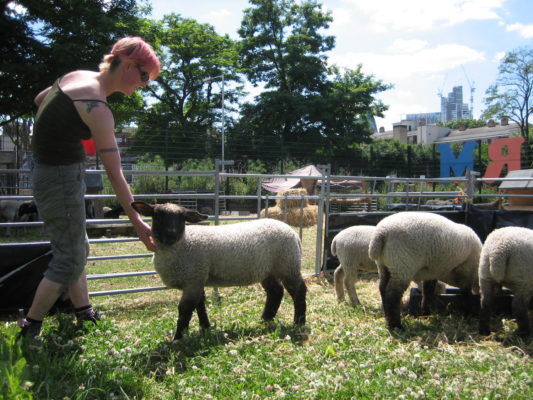 It's hard to find country life in the middle of a city, but Spitalfields City Farm has nearly everything you could find from homegrown vegetables to rare breed animals.  Of course, besides the crops and critters, there are gardens to behold and a treehouse to explore.  If you feel up for it, you can even volunteer to help on the farm for a day.
V & A Museum of Childhood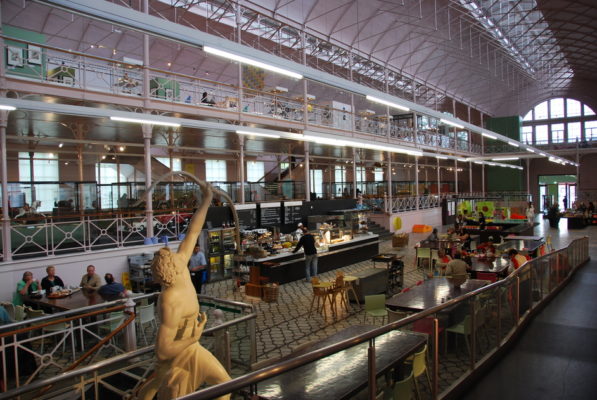 The Victoria & Albert Museums are known to be dedicated to the world's best designs, and the Museum of Childhood features a great collection of designs that affect our kids, from children's clothes over the ages to the toys that taught us how to play.  There's also a number of events going on from daily activities to exhibits on how we dream.
London Buddhist Centre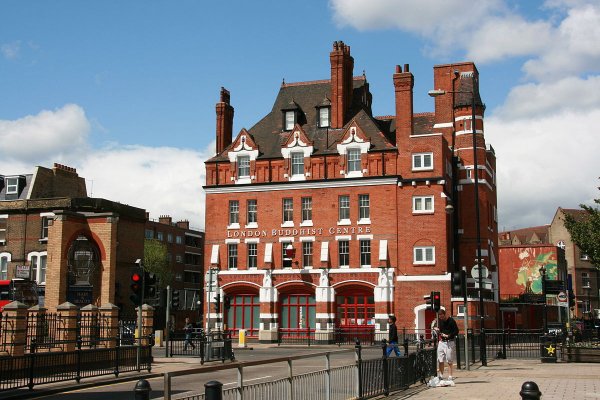 Perhaps one explanation for the area's peacefulness is because it serves as the home for the London Buddhist Centre.  It might not look like a temple, but this Victorian fire station now serves to help others find peace and enlightenment whether through yoga, meditation, courses, and learning about healthier lifestyles.  Whether you are Buddhist or not, you can attend any event at the temple and learn.
Columbia Road Flower Market

Of course, if you only have time to do one thing in Bethnal Green, you'll want to be sure to hit the Columbia Road Flower Market.  While it's only open on Sundays, it represents one of the largest weekly garden markets in the city, with rows of stalls dedicated to all manner of plants.  Of course, if the greenery isn't your thing, there are plenty of other shops and stalls on Columbia Road featuring vintage clothes, antiques, and more.