Sometimes it's good to sit down and just have a big piece of cooked red meat. There are many different ways to prepare steak and many more trimmings and side dishes to go with them. London's steakhouses offer them all and depending on what you're in the mood for; you can find a restaurant that will suit your tastes within the city. Some have multiple locations so you can find the one most convenient for you, while others are renown for their exclusivity. We've made a list of five of the top steakhouses in the city for your consideration. Be sure to let us know your own favorites in the comments.
Hawksmoor
Hawksmoor claims that it isn't just the best steak restaurant in London, but the entire United Kingdom. There are seven locations within the city that all serve some prime cuts of beef. The restaurant's porterhouse steak is supposedly the best thing on the menu, but they offer plenty of other options as well as plenty of mouth-watering extras and sides from roasted bone marrow to maple-roasted parsnips and bacon.
Flat Iron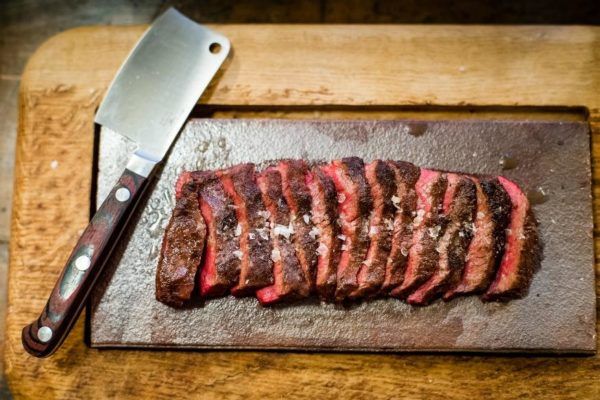 Like Hawksmoor, Flat Iron has several locations within London (five at the time of this writing). None of the locations take reservations, and the menu is constantly changing, though the New York Strip is regarded as their best item. It actually started off as a pop-up restaurant before going permanent, and the more casual atmosphere has remained with the restaurant locations to this day. The prices are quite reasonable, and Flat Iron is regarded as one of the best values for steak in the city. The website doesn't include much information about the restaurant itself, so going there will be a surprise for newcomers.
Goodman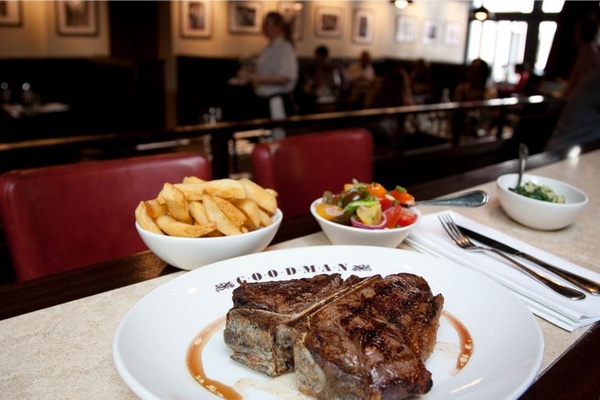 With three locations in Mayfair, City of London, and Canary Wharf, Goodmans likes to focus not only on its steaks but its wine. Goodman also tries to pattern itself more like a New York steakhouse with big, thick cuts of steak. There are plenty of starters and sides, but it's recommended to try their chips which are fried in the beef drippings. One of the better things is that the server will help you select the size and cut of your steak, meaning that you know it's fresh and made-to-order. It gets a little pricier than the first two options, but you certainly get what you pay for.
Gaucho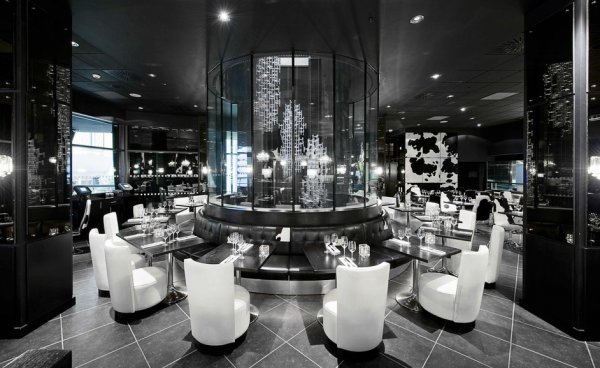 Named for the famous cowboys of South America, its three locations offer "a true taste of Argentina." Their menus are extensive and cater to every need from children to business lunches. The prices are also very reasonable (depending on what you get). The restaurants also put on events on a fairly regular basis, including their "Electric Brunch" and Film Club, the latter of which adds entertainment to your meal for a little extra charge. Your server will also help you pick the best cut and explain what sides, extras, and wine are best to go with each.
Maze Grill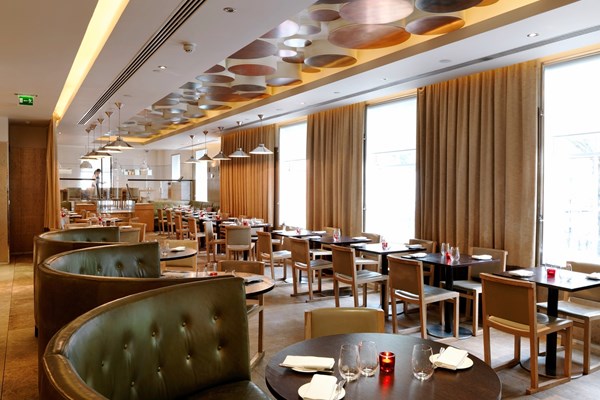 Gordon Ramsay has a well-deserved reputation for high standards and excellence in the culinary community, and his Maze Grill restaurant extends that reputation to some of the city's best steaks. It's the most exclusive of the restaurants on this list, with only one location in Mayfair, but that doesn't mean you'll have a difficult time getting in for dinner. It is, however, the most expensive restaurant on this list, with a 10 oz steak costing about £45 without any fixings or extras, though that price tag comes with the expectation that you're having one of the finest cuts of meat in all of London.