Living in the city is hard.  It's also expensive.  A common criticism of most cities is that home prices, and apartment rents are only getting more expensive.  A city like London can certainly fit the bill when it comes to high rent prices.  Of course, in a city full of movie stars, politicians, businessmen, and royals, there are plenty of people willing to pay for the richest real estate in town.  While this is by no means an exhaustive list of pricey flats, these are some of the most interesting abodes that money can buy.
Grosvenor House – £60,000 per week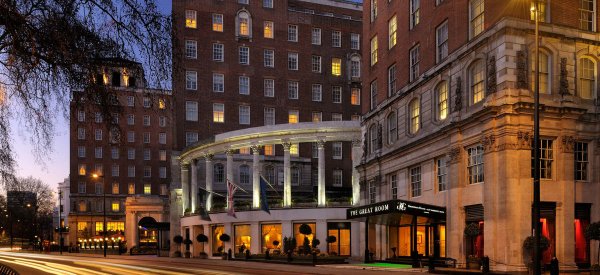 £60,000 per week is definitely a lot of money, but this Grosvenor House penthouse comes with some real perks.  The 448 square meters flat the lessee's choice of newspaper, a personal butler, and the use of an Astin Martin.  It's close to Hyde Parks, so there are some terrific views and plays host to everyone from celebrities to the royal family of Qatar.  The 24/7 concierge service will even book restaurants, organize helicopter trips and take photos of the rooms of regular customers so that everything can be arranged just as the renters like it when they visit.
Chesham House – £17.5 million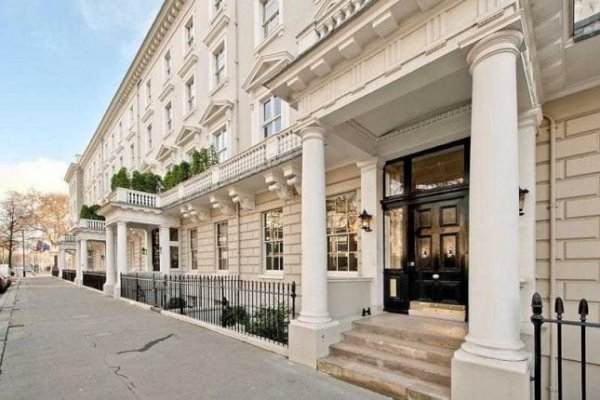 For close to £18 million, this 5,289 square foot flat can be yours.  The five-bedroom apartment takes up the entire third floor of Chesham House and comes with a drawing room, dining room, study, staff quarters, and access to a basement wine cellar.  The location of Chesham House is practically in the middle of Belgravia and a stone's throw from Victoria, Hyde Park, Buckingham Palace, Westminster, and some of the best shopping in the city on Knightsbridge.  It's all just a short walk away, but anyone who can live here will probably be chauffeured.
Hyde Park Gardens – £18 million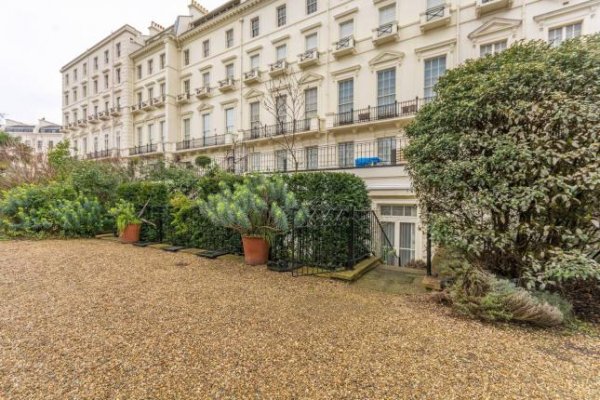 For just another £500,000, this Hyde Park Gardens flat is a duplex also containing five rooms where the walls are lined with silk, the floors are marble, and are fully air-conditioned, which is nice.  There's also four bedrooms as well as a balcony that overlooks bordering Hyde Park.  Part of the sale included a mews house that serves as staff quarters and parking for four cars.  Not a bad place to live if you can afford it.
One Hyde Park – £75 million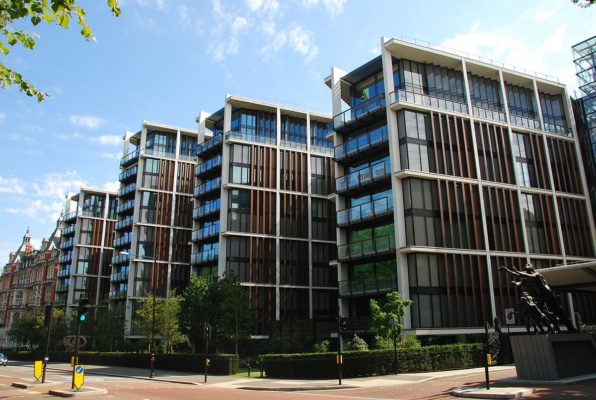 Noted as London's "most expensive apartment block," the cost of a flat here can cost anywhere from £55 to £75 million.  In 2016, a 2,564 square-meter, five-bedroom apartment here went for the latter, which equals roughly £130,000 per square meter.  The amenities in this swanky location include a private spa, squash court, gym, virtual golf course, wine cellar, and a twenty-one-meter swimming pool.  As with the listing above, it borders Hyde Park, and some of the apartments have a chef's kitchen so the residents can have a real banquet.  There's a divided opinion on the flat from London residents, some who see it as a pinnacle of design while others view the flats as a sign of ridiculous opulence.
Admiralty Arch – £150 million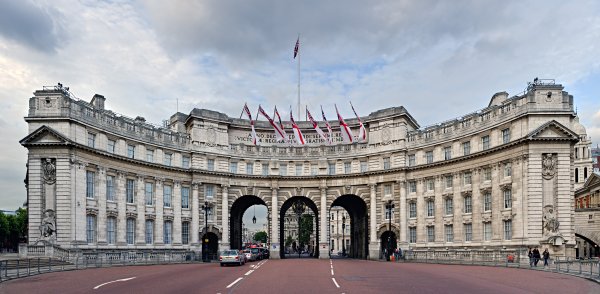 So named because it once housed the offices of the highest leadership of the Royal Navy, Blair Associates turned it into a hotel, offices, and four apartments in the 2010s.  One of these flats, a 15,000 square foot apartment, sold for £140 million in 2014 and only two years later had added another £10 million to the price tag.  The flat can either be lived in as one huge residence or split into the four apartments it was originally built to be.  For the cost, one is paying as much for the history, where figures such as Winston Churchill once stayed, as for the high ceilings, concierge service, Edwardian architecture, and prime real estate.