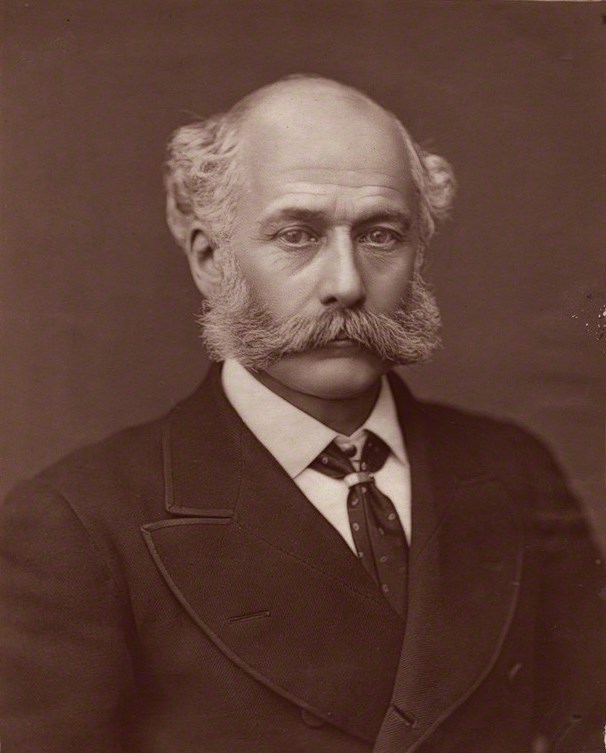 Joseph Bazalgette may not be a name that immediately comes to mind when you think of the city's greatest citizens, but people use his biggest contribution every day–the sewer system.  During the 19th Century, he was London's chief engineer for the Metropolitan Board of Works and used his position to ease the city's sanitation problems.  Bazalgette's efforts had a range of positive effects on London, improving not only the city's appearance but also the health of its citizens.
Bazalgette was born 28 March 1819 in London to retired Royal Navy Captain Joseph Bazalgette and his wife, Theresa.  Despite his French background, Bazalgette's father had seen action and was wounded in the Napoleonic Wars.  Joseph and Theresa had a total of nine children, with the younger Joseph being the only boy.  At the age of 12, Britain experienced its first case of cholera, which became disastrous as more and more people were moving to the cities, with half the UK's population living in urban areas during Bazalgette's childhood.
Joseph received a private education, and in 1836, he left the city for Northern Ireland to work as a railway engineer under Sir Benjamin John MacNeill.  His work and studies under MacNeill mostly involved drainage and land reclamation, skills on which he would build his livelihood.  He returned to London in 1842 to set himself up in private practice.  He married in 1845 and began working on expansion projects for the railways, but worked himself so hard that he ended up suffering a mental breakdown.  He resigned from his railway projects and retired to the countryside to recover, coming back to the city in 1849.
By that point, London was experiencing a major cholera epidemic.  Not too much was understood about the disease at the time, with people still believing it was spread by smell rather than being a waterborne disease.  In the early Victorian period, disposal of human waste hadn't progressed much technologically; chamber pots were still emptied into the streets and any indoor toilets fed larger cesspools.  A year prior to Bazalgette's return, Edwin Chadwick had the cesspits closed, which in turn led to human waste being dumped into channels that ultimately fed the city's drinking water, which greatly increased the number of victims.  The epidemic of 1848-1849 would claim 14,317 residents.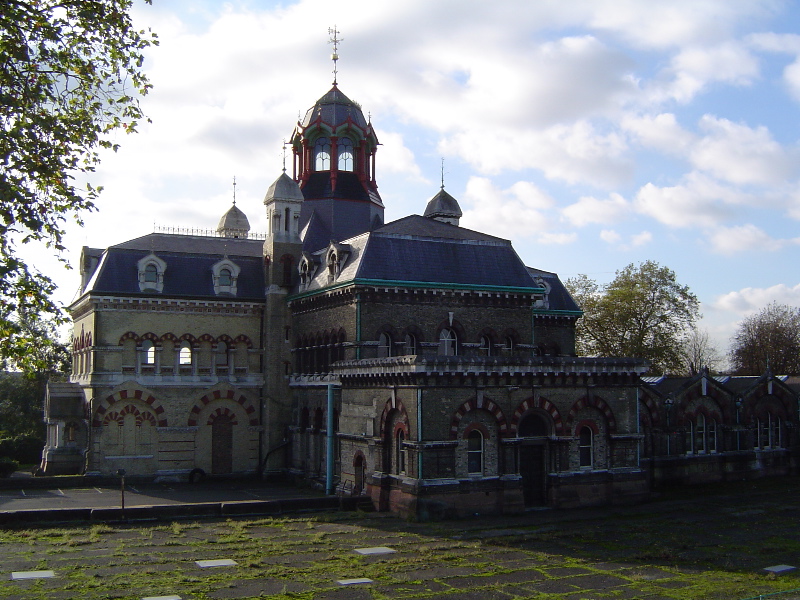 On returning to London, Bazalgette joined the Metropolitan Commission of Sewers formed as a response to the cholera epidemic.  Bazalgette began as an assistant surveyor but took over as Engineer in 1852.  The next year, another cholera epidemic would kill 10,738 Londoners, and by 1854, Dr. John Snow would correctly determine the spread of cholera through water by testing a drinking fountain on Broad Street. In 1855, Dr. Snow's treatise on the disease would be published, and the sewers commission would absorb into the Metropolitan Board of Works.  Supported by fellow engineer Isambard Kingdom Brunel, the new Board would appoint Bazalgette its Chief Engineer.
Empowered as Chief Engineer, in 1856, he would propose a sewer network that would stretch for 82 miles over London, with local sewers of 3 feet in diameter feeding into larger sewer pipes, pumping stations, and embankments that would remove the city's waste without contaminating its water supply.  The onset of the Great Stink in 1858 helped to hasten work on the new system, as hot summer temperatures heated the waters of the Thames and increased the smell created by the dumping of waste into the river.  Construction began in 1859 and Edward, Prince of Wales, would open it in 1865, though the project would not be completed until 1875.
The immediate effect of the new sewer system would be the cessation of further cholera epidemics in London.  In the same year, the sewer was completed, Queen Victoria knighted Bazalgette.  His works would go onto include the Albert Bridge, Putney Bridge, Hammersmith Bridge, Battersea Bridge, and several roads in London.  A monument at Victoria Embankment is dedicated to his accomplishments, featuring a bust of the engineer with the Latin phrase "Flumini vincula posvit" inscribed above, which means "He put the river in chains."
Bazalgette continued to work and train civil engineers until his death in 1891, leaving a lasting legacy on London and public works.