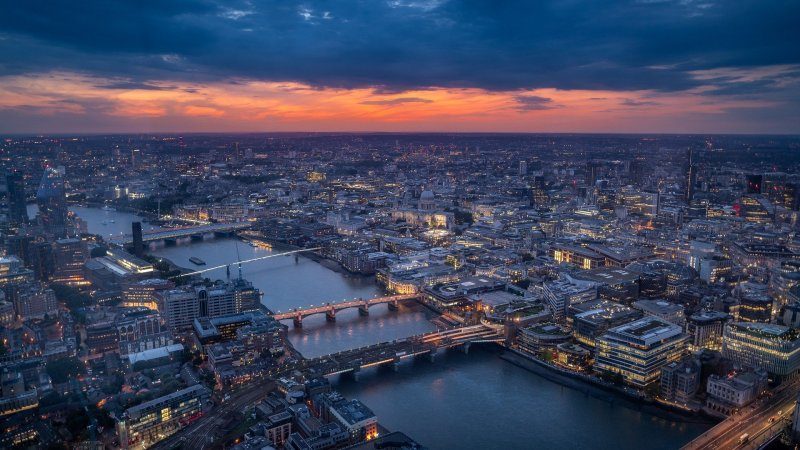 We all live somewhere, and while we don't often think about it, that place has a capacity to identify us.  Rightly or wrongly, the perception of a place gives an identity not only to the city itself but all who live in it.  Additionally, we develop a community identity that may self-identify us, but how does this apply to Londoners?  Given the size of Greater London, do the residents identify by the metropolis as a whole or by their particular area, such as Westminster or East London?  The answers to these questions are quite complex and reflect the shifting demographics of modern London.
First off, it's worth noting how diverse the city can be.  The Center for London think tank has observed that over forty years, migration to London has meant that a significant portion of the population is non-native to the city.  In the 2011 census, approximately 36.7% of Londoners were from outside the United Kingdom, and that doesn't cover non-native Londoners who come from other parts of the UK.  Ultimately, the Center for London conducted a poll that found roughly 25-32% of London residents are also natives to the city.  Even amongst the population of native Londoners, there is a great amount of ethnic variety, ensuring that the city's population is a diverse one.
And while the city may have a majority that comes from outside of London, polling data shows a strong sense of local identity.  As Center for London evidences, a 1977 poll stated that 73% of the population considered themselves Londoners compared to a 2017 poll where this number grew to 89%.  No matter one's age, sex, gender identity, sexual orientation, ethnicity, or political affiliation, living in London has given its residents a strong sense of identity as Londoners.  Some even identify themselves Londoners before identifying as British, which is arguably due to both the foreign-born birthplaces of most Londoners and differing political views from the rest of the country, which was evident from the results of the Brexit vote in 2016.
Even within London, local identifies remain prevalent.  These identities are largely cultural, based on the banding together of local communities whether be an ethnic minority that formed its own community in places such as Tower Hamlets or Brixton, or a community that formed in low-income neighborhoods such as Cockneys in East London.  Britain Thinks conducted a poll in 2014 that found a third of Londoners preferred a more local identity such as North, South, East, or West London.  Ethnic communities, the study found, where also places of strong local identity.  The Eastern European resource Center discovered through anecdotal evidence that many new Londoners often associated with their local neighborhood or borough prior to identifying themselves with the wider city.
This goes to show that, in any situation, location identity is something that is not inherent but acquired.  London identity can exist whether one grew up there or moved there.  For the former, London identity grows with age and awareness.  For the latter, moving to the city is a choice and identifying oneself with London is a part of that choice.  Both ultimately foster a sense of home and of community that grows with time.  It may start with a local area whether Shoreditch or Peckham but eventually recognizes London as a whole.  This could mean that Londoners have dual or multiple identities, overlapping senses of belonging recognizing their birthplace, ethnicity, neighborhood, city, and country.  Londoners ultimately come in all types, from all walks of life and places on the globe.  Their sense of identity is a strong one that acknowledges that they are part of one of the world's greatest cities.