A part of London that is further from the touristy-sections, the London district of Brixton in the Borough of Lambeth is mostly a residential community.  Additionally, it is one of the more diverse parts of the city, with a large Caribbean community that has contributed to Brixton's culture.  There may not seem to be much to do in Brixton, but you'll be surprised at how much it has to offer.  Visitors to Brixton can find food, music, history, and fun along the district's streets.  We have outlined our top ten favorite things to do, but you can let us know your own favorites in the comments.
David Bowie Mural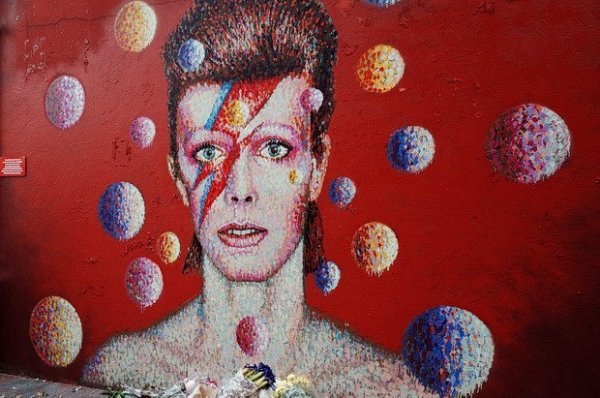 There's plenty of murals and street art throughout London, but this particular mural will have meaning to any David Bowie fan.  Australian artist James Cochran painted this depiction of Bowie as his alter ego Ziggy Stardust on a wall on Tunstall Road as a tribute since Bowie was born in Brixton.  Following the musician's death in 2016, the mural has become a memorial and a pilgrimage location for his fans.
Brixton Brewery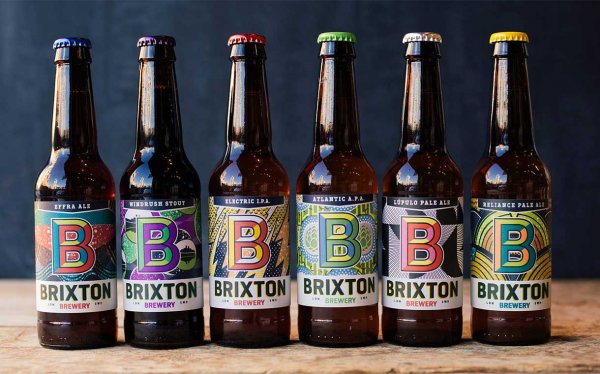 Craft Breweries have become popular all over the world, and it seems like one has been popping up in every neighborhood in London.  Founded by two couples in 2013, Brixton Brewery pours community pride into its pints with beers such as Electric IPA and Market Saison.  As with most breweries, you can visit the brewery and take a tour to learn more about their process and how the district influences their ale.
Remakery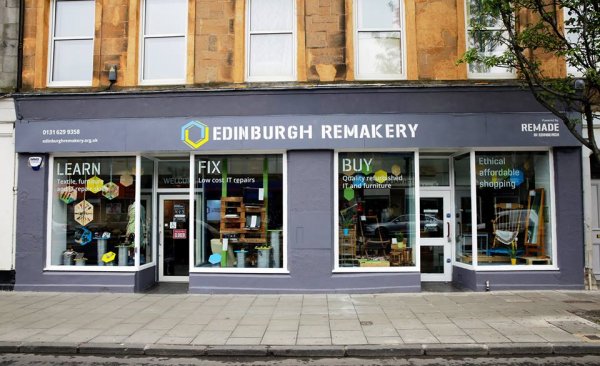 Sometimes it's good to do more than just see things, to get your hands dirty as they say.  The Remakery is a craft place with an environmental bent, taking waste materials and recycling them in a whole new way by turning them into art.  If you're not quite sure what you're doing, Remakery offers courses, workshops, and other events to help you learn about what you can do with the junk laying about besides throwing it away.
Chocolate Museum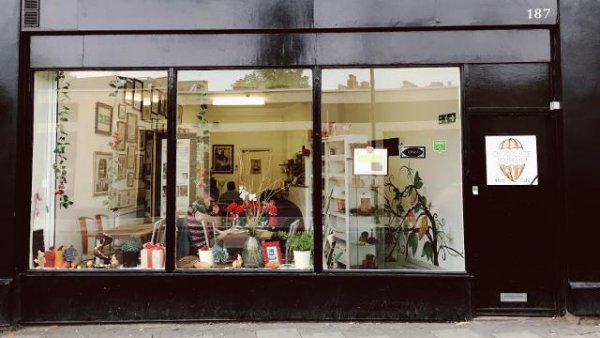 Indulging one's sweet tooth is an option throughout the city, but if you want to learn more about some of your favorite sweets, the Chocolate Museum in Brixton is a must-visit spot.  The Chocolate Museum will take you through the history of one of the world's most popular candies.  There's also an interactive component to the museum through its workshops and augmented reality app.  And of course, their gift shop offers plenty of chocolate for you to take home.
Pop Brixton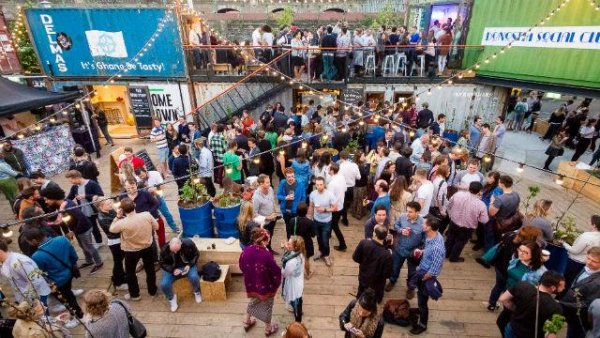 Transforming abandoned and undeveloped land is the goal of most city planners, and Pop Brixton is an excellent example of how people can come together to make something from nothing.  PB is a community initiative that turned this site on Brixton Station Road into a bevy of restaurants, bars, shops, and entertainment venues as a contrast to brand name shops taking over the streets.  Also much like Boxpark, Pop Brixton is made from disused shipping containers.
Hootananny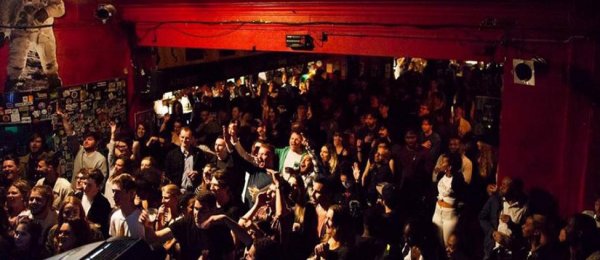 Speaking of event venues, Hootananny is the place to go for concerts in Brixton, playing everything from reggae to ska.  If you want to have a chance to perform yourself, Hootananny also hosts a live band karaoke where you can sing along with some real music.  What's more, if you're looking for a place to stay, Hootananny has a hostel on its upper floors and a great restaurant as well.  If you can sleep with the music going on below, Hootananny is a top priority for everything you'll need while in London.
Brockwell Park Walled Garden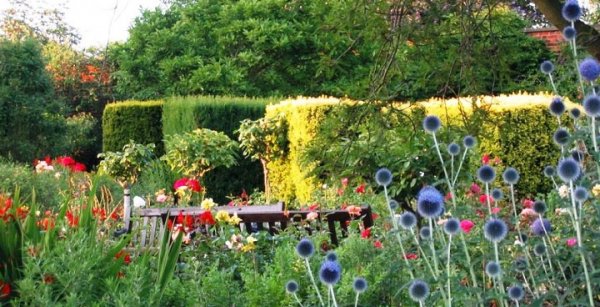 The donut hole of greenery in the middle of the city, Brockwell Park Walled Garden offers a respite from busy London life.  Brockwell Hall is a Grade II listed building that anchors the park, which is filled with green as well as plenty of other colors thanks to the bevy of flowers found within.  The formal design of the garden belies its exuberant character and will definitely leave you in wonder.
Ritzy Picture House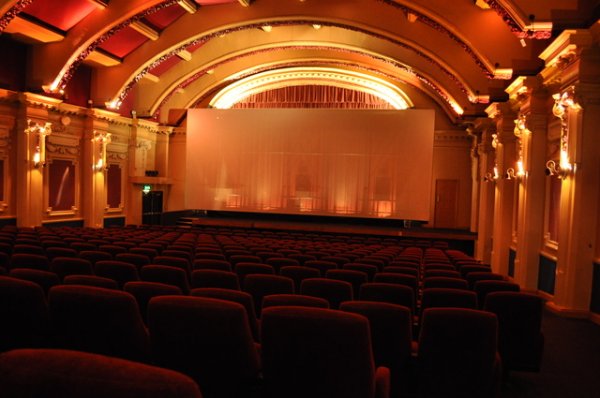 Ritzy Cinema is a classic movie house in Brixton that opened in 1911 as the Electric Pavilion.  It still has that old cinema charm, being a single-screen theater that offers its patrons a more intimate experience than they will find at the multiplexes.  What's more, becoming a Picturehouse Member carries a number of perks that include free tickets, discounts, and more.  Whether you're in the mood for an independent film or a major blockbuster, Ritzy will give you a film experience like no other.
Brixton Market and Village
The major shopping center in Brixton, Brixton Market and Village gives shoppers an excellent opportunity to get a real feel for the neighborhood.  Wandering through the stalls will feel like going on a world tour as shops and restaurants represent Europe, the Caribbean, India, Asia, Africa, and South America.  You can find everything from great coffee treats to vintage clothing in Brixton Market's shops, so it's a must-visit stop.
Black Cultural Archives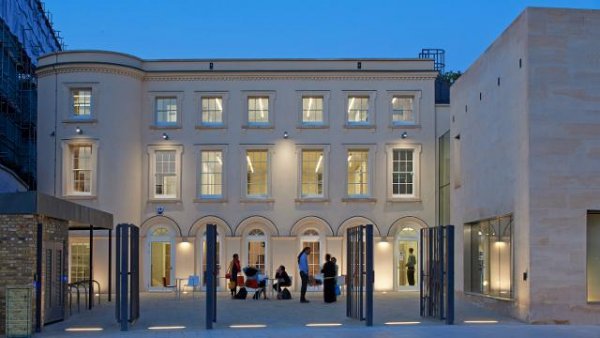 Of course, one of the most important things about Brixton is its Caribbean and Afro-Centric culture and the immigrants who brought that culture to this community.  The BCA was founded in 1981 and bills itself as "the only national heritage center dedicated to collecting, preserving and celebrating the histories of African and Caribbean people in Britain."  From exhibitions about family traditions to black history courses and community events, the Black Cultural Archives is a place where you need to go to really understand and appreciate what Brixton and its residents contribute to London.