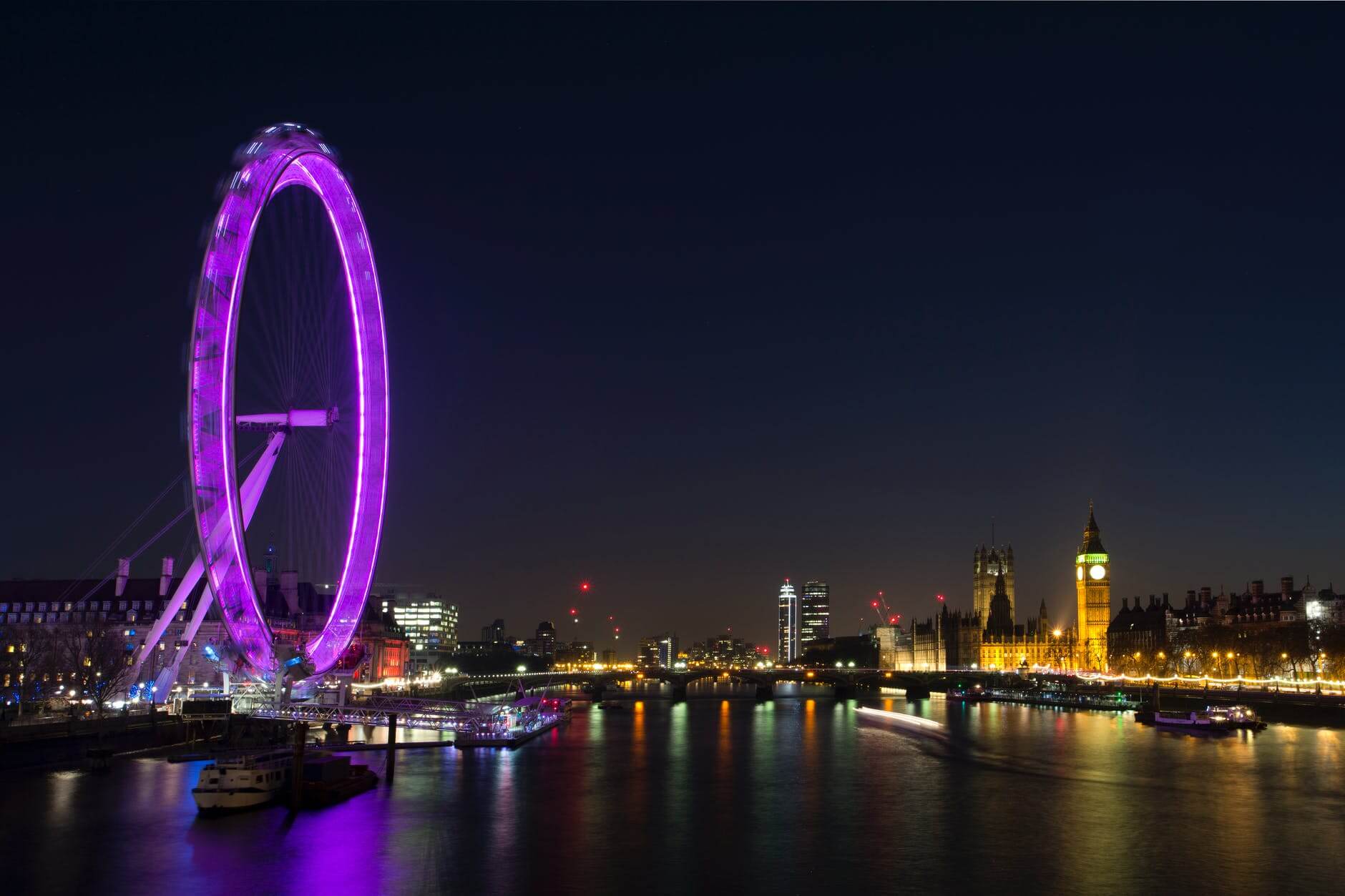 London is a wonderful city to grow up in, though not everyone who's born there stays there.  Plenty of famous celebrities have their origins in London but became famous as residents of other countries.  It may surprise you to find out that some of America's biggest names actually got their start in the United Kingdom's capital, having been born or spending a good bit of their lives there.  We have identified five such famous names and will share them with you below.  If you can think of anyone we left out, let us know in the comments.
Steve-O
Stunt performer and one of the many hilarious pranksters that make up the troupe of Jackass, Steve-O was born Steven Gilchrest Glover in Wimbledon on June 13, 1974.  His mother was Canadian and his father was Anglo-American.  Steve-O didn't spend much of his life in the UK, however, as the family moved to Brazil when he was six months old due to his father's job with Pepsi.  Steve-O got a degree in Communications and then attended the famous Ringling Bros. & Bailey Clown College.  While he wasn't chosen for the circus after graduating, he still performed as a clown and started filming his own stunts before getting picked up for the cast of Jackass.
Bob Hope
One of America's most famous comedians and entertainers, Leslie Townes "Bob" Hope was actually born in Eltham in a house on Craigton Road on May 29, 1903.  When Bob was five, the family emigrated to the United States and settled in Ohio.  As a kid, Bob took to busking to make money and discovered a love of performing that would turn into a career.  The house in which he was born now has a Blue Plaque to mark its importance as the birthplace of the great actor and comedian.
Keifer Sutherland
Son of famed actor Donald Sutherland and a well-known actor in his own right, Keifer Sutherland was born at St. Mary's Hospital in Paddington on December 21, 1966.  His Canadian parents had been working as actors in London for some time when he was born.  When he was nine, Keifer moved to Toronto with his mother, Shirley Douglas.  Needless to say, Keifer found himself drawn to acting in school and eventually moved to Los Angeles to begin his career, rooming with Robert Downey, Jr. for a time.  His first film, Max Dugan Returns, also featured his father and later hit it big as the vampire David in The Lost Boys.
Christiane Amanpour
Christiane Amanpour is one of the most recognizable of CNN's journalists.  She was born on January 12, 1958, in Ealing to Mohammad Taghi and Patricia Anne Amanpour, her father was originally from Tehran, Iran and the family lived in that city until Christiane was eleven.  The family moved back to England due to the Iran-Iraq War and the events of the Islamic Revolution.  Amanpour eventually moved to the States to study journalism at the University of Rhode Island and got her first job at a local radio station in providence before being hired for CNN's foreign desk in 1983.
Jerry Springer
And now—my final thought.  Jerry Springer is the most well-known tabloid talk show host in America and perhaps the world.  Well-known as an American icon, Springer has an origin that many who lived through World War II would understand.  Springer's birth occurred in the Highgate Tube Station on February 14, 1944, as his parents took shelter from German bombs along with many other Londoners.  His parents were German-Jews who had fled the Nazi persecution and when he was four, the family emigrated to the United States.