America has a great presence in London besides its embassy and the number of tourists that flock the streets. Sure, you can point out that a good number of this country's founders came from the UK, so London is bound to have historical ties with the States, but it goes much deeper than that. From this country's very first settlers to those who helped defend Britain from the Nazis, London has several places with a connection to important moments in American history. We have identified five of them below, but you are certainly welcome to add more in the comments.
The Mayflower Pub
Billing itself as "The Oldest Pub on the Thames," the original name for the Mayflower Pub in Rotherhithe was The Shippe when it opened in 1550. It's said that the Mayflower's captain, Christopher Jones, moored in Rotherhithe near the pub in order to avoid paying mooring fees further downriver. Pilgrim leaders also supposedly met here before heading off to the new world and the pub as a "Descendants" book that anyone who claims to be directly descended from the original Pilgrim settlers may sign. Besides its historical ties, the pub has a really great atmosphere with a menu full of classic British dishes.
Benjamin Franklin House and Museum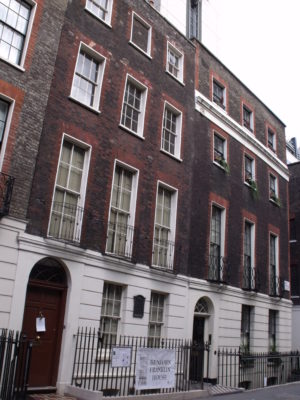 Prior to becoming the great statesman and Founding Father that we know today, Benjamin Franklin came to London has a young man looking to learn more about the printing trade. When he returned, it was as a representative from the Pennsylvania Colony, and he lived at 36 Craven Street. Franklin called this hope for nearly 16 years until circumstances made revolution inevitable and he returned home to aid his new country's formation. The home today is a museum dedicated to his life and has a number of interesting artifacts and exhibits, and also has scientific and historical experiences for children to encourage their curiosity.
Texas Legation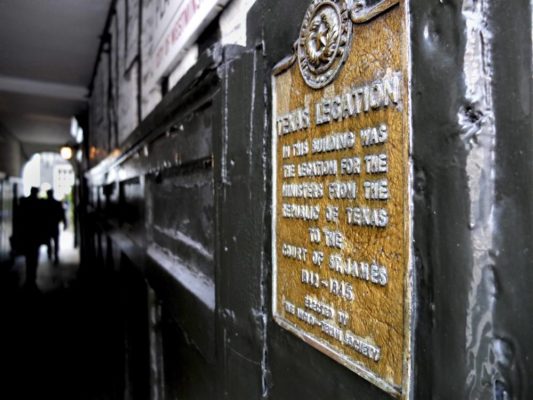 Most people might forget that, after gaining its independence from Mexico, Texas was actually its own country from 1836 to 1846. To strengthen its status as a new nation and ward off an attempt from Mexico to retake its former property, the Republic of Texas established several legations (diplomatic offices staffed by a lower level official than an ambassador), including one at 63 Pall Mall, home to wind and spirits sellers Berry Brothers & Rudd. Texas rented space upstairs from the shop for its legation, and today a little plaque in an alley next to the shop commemorates its location.
Lincoln Statue in Parliament Square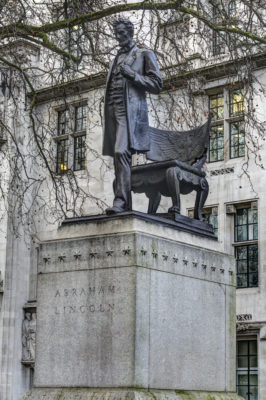 Very few American presidents have statues in London and even fewer in Parliament Square, home to statues commemorating many of Britain's greatest Prime Ministers. In Britain, Lincoln was seen as a re-unifier of a broken America and emancipator of its slaves. He appealed to many in the working class who challenged England's notions of hierarchy and to Conservatives who saw him a principled wartime leader. The statue in Parliament Square is a replica of one in Lincoln Park, Chicago, and was presented to Prime Minister David Lloyd-George by the American ambassador in 1920. The original statue for this spot was designed by George Barnard, but Lincoln's son Robert hated it, and instead, the replica of Augustus Saint-Gaudens statue was made instead, and the Barnard statue can be found in Manchester.
American Memorial Chapel at St. Paul's Cathedral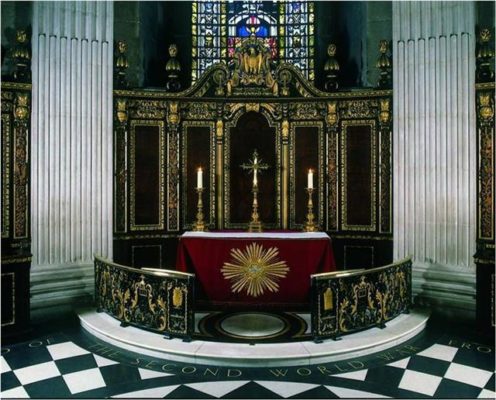 Thousands of American troops were stationed in England after the United States entered World War II in December 1941. In 1958, St. Paul's Cathedral opted to recognize the service and sacrifice of these soldiers by restoring a chapel in their honor that was damaged during the Blitz. The chapel, also known as the Jesus Chapel, can be found at the east end of the cathedral behind the high altar. The chapel's wood, metalwork, and stained glass are all adorned with plants and flowers found in North America as well as featuring symbols for all fifty American states. A giant leather-bound book can be found in the chapel that lists each of the 28,000 Americans who were stationed in the UK during the war and never returned home. Additionally, if you look carefully, you'll even find a rocket that celebrates America's achievements in space.