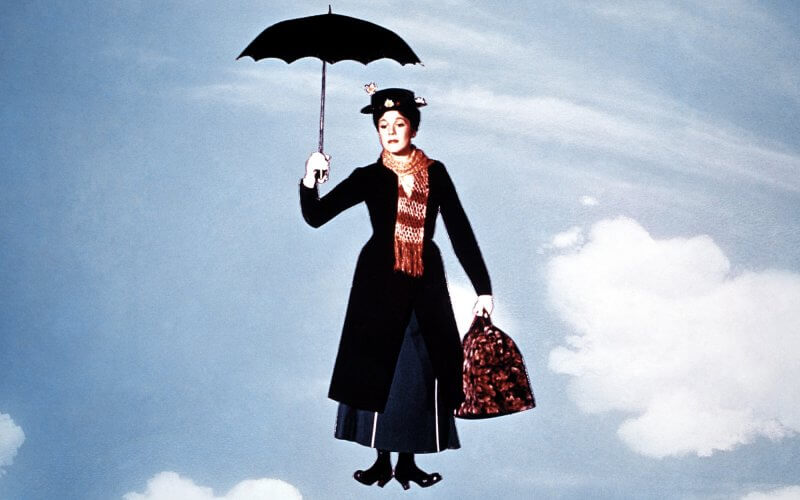 London's West End is regarded as one of the top theater districts in the entire world.  From classics such as A Midsummer Night's Dream to great musicals like Hairspray, you can see any number of staged productions.  However, not as many of these shows are actually set in the city in which they're being performed.  While London may not be as popular a setting as New York, it still features in a number of musicals made throughout the years, whether adaptations of literature or their own original works.  We've identified five such musicals below, and if there's something you think we've left off, you can share that with us in the comments.
The A-Z of Mrs. P
Based on the life of Phyllis Pearsall, the woman responsible for the London A-Z street atlas, The A-Z of Mrs. P debuted in 2010 from Neil Marcus, written by Diane Samuels, and music by Gwyneth Herbert.  It focuses on how Pearsall went from painter to map-maker, using striking colors and visible cues to help people get around London.  There was a running production of it in 2014 with Peep Show actress Isy Suttie as Pearsall and an album recorded in the same year.
Jekyll & Hyde
Loosely based on Robert Louis Stevenson's Strange Case of Dr. Jekyll and Mr. Hyde, the book was brought to the stage in 1990 by Frank Wildhorn, Steve Cuden, and Leslie Bricusse.  It actually started its theatrical run in Texas before expanding to a US Tour and eventually two tours in the United Kingdom.  As in the novella, Dr. Henry Jekyll crafts a serum that turns him into the monstrous Mr. Hyde, and as the story continues, Jekyll feels Hyde beginning to consume his life.  The musical brings the story to a close in a much different way than the story.  It last ran in London during 2018 at The Rose Theater.
Oliver!
Another literary adaptation, this one, transformed the classic novel by Charles Dickens into a musical journey through the lives of impoverished Children in 19th Century London.  With music and lyrics by Lionel Bart, Oliver! first premiered in the Wimbledon Theater in 1960 before making its West End debut.  A film adaptation in 1968 won six Academy Awards, including Best Picture.  It's been performed off and on in countries all around the world ever since and is a particular favorite production of schools (much as Jekyll & Hyde is in the US).
Like Me
Social media has become a large force in our lives, and the musical Like Me by Garry Lake and John Smith brought this force to the stage in 2013.  Featuring a group of four young adults trying to find validations and themselves online and offline, Emma, Ashley, Luke, and Charlie deal with the bounty of issues produced by basing your self-worth and identity on what others think.  The production first premiered at the Arts Theater in London before moving to the Courtyard Theater in 2014 and the Waterloo Theater in 2015.  Songs run the gamut of online emotions from "#ilovemyjob" to "Not Ready to Be Me."
Mary Poppins
One of the great classics of musical film, it was first adapted from P.L. Travers' novel series by Disney songwriters Richard and Robert Sherman in 1964.  It was then turned into a stage musical with a script by Downton Abbey's Julian Fellowes with additional music and lyrics by George Stiles and Anthony Drewe in 2004.  The original West End production opened in December 2004, though the efforts to bring it to stage went all the way back to 1993.  Travers allowed the production on the condition that the creative team was entirely English and not affiliated with Disney.  The show was revived in the West End in 2019 before going on hiatus due to the COVID19 pandemic and then coming back in 2021.