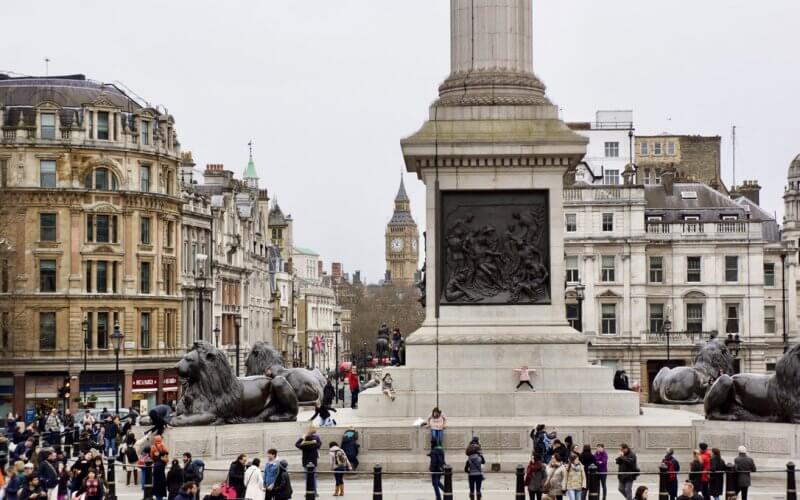 London has certainly seen its share of filming over the years from movies of all genres.  While the city is most often used for contemporary films, it has a tendency to travel back in time to Britain's past.  However, that's not all, as London can travel into its future or transform entirely into other worlds.  Through science fiction, London has often taken on so many different roles, imagining what could be on this planet and so many others.  Join us as we travel to so many places that you can see right in London from the far future to a galaxy far, far away.
Deptford Creek – The Quartermass Xperiment
Hammer had a tendency over their long career as a studio to turn television into film (see Doctor Who with Peter Cushing), which they did in The Quartermass Xperiment.  In the 1955 film, Professor Bernard Quartermass must save humanity from an alien organism that mutated an astronaut.  The muddy Deptford Creek serves as a location in the film where the mutated astronaut encounters a little girl in an homage to Frankenstein.
Coach & Horses Pub – Edge of Tomorrow:  Live Die Repeat
The 2014 Sci-Fi film sees Tom Cruise having to relive part of his life in a Groundhog Day-esque loop as humanity battles alien invaders and tries to get an edge in a war it is losing.  Having become disillusioned from dying so many times throughout the film, Cruise's Major William Cage rides his motorcycle to the Coach & Horses Pub in Clerkenwell.
Lecture Theater, Brunel University – A Clockwork Orange
1971's A Clockwork Orange is a dystopian crime thriller set in a future London where gangs of teenage hoodlums run rampant.  Malcolm McDowell's Alex is the leader of one such gang, his droogs, until he is arrested and brainwashed to give up his criminal ways.   The brainwashing takes place at Ludovico Medical Facility, which is actually the Lecture Theater of Brunel University.
Barnet House – Lifeforce
This schlocky 1985 sci-fi horror film sees a space vampire come to Earth and begin draining the life force from her victims, which subsequently turns them into space vampires like her.  Barnet House on the High Road in Whetstone (also called the Ever Ready House) was used as the home of the European Space Agency that sent the astronauts who encountered Space Girl and the other vampires.
Trafalgar Square – V for Vendetta
Another dystopian film, this 2005 film based on the graphic novel by Alan Moore, sees a mysterious anarchist named V and his protégé Evie Hammond rebel against the fascist government.  In one of the final scenes form the film, as V's work has inspired the people of London to rise up, dozens of people flock to Trafalgar Square, all wearing V's signature mask.
Alton Estate – Fahrenheit 451
In a London where knowledge is power, the government seeks to wipe out all literature with the use of Firemen who burn all the books they can find.  The 1966 adaptation of Ray Bradbury's novel begins with a raid to find such literature that was filmed at the Alton Estate in Roehampton.
Black Friar Pub – Men in Black:  International
2019's Men in Black:  International sees the franchise move on from Will Smith and Tommy Lee Jones to Tessa Thompson and Chris Hemsworth, as well as moving locations from New York City to London.  Whereas Men in Black's US HQ entrance is a nondescript building under the Brooklyn Bridge, the London HQ can appropriately be found inside a pub, namely the Black Friar on Queen Victoria Street in Blackfriars.
The Daily Express – The Day the Earth Caught Fire
In another dystopian future, Earth's playing around with nuclear weapons has caused the Earth's axis to shift and is raising temperatures across the Globe.  The effects of this are seen in London, and the protagonist of the story is Peter Stenning, a young journalist for the Daily Express.  As such, the Daily Express's office on Fleet Street features throughout the film as it reports on the story's events.
Leighton House Museum – Brazil
In the last dystopian story featured on this list, Terry Gilliam's Brazil is a more absurdist and comedic take on George Orwell's 1984.  Gilliam uses the film to satirize reliance on technology, corporate greed, hyper-surveillance, and even body modification.  In one such scene, Jonathan Pryce's Sam Lowry visits his mother Ida, whose plastic surgeon's office is located in the Arab Hall of the Leighton House Museum.
Canary Wharf Underground Station – Rogue One
And in our final entry, we hit hyperspace for a journey to the Star War Universe.  In the A New Hope prequel Rogue One, a ragtag group of rebels have to steal the plans for the Death Star from a research facility on the planet Scarif.  While a good bit of the facility's interior were sets, the Canary Wharf Underground Station also played a role, one that is easy to recognize when you rewatch the film.