One of the most celebrated roads in London, Piccadilly Street runs through the City of Westminster and touches so many important places. While evidence suggests it isn't as old as the Roman occupation, it's been around at least since Medieval times when it was known as "the road to Reading." Today it dead ends at two of London's most well-known locations and is surrounded by several more. We've identified our top ten favorites below, but you can let us know your own favorites in the comments. From history to shopping to entertainment, you can find it all on this list.
Hatchards
The oldest bookshop in the United Kingdom, Hatchards has been open since 1797. The store has been located in its current location at no. 186 for over two-hundred years and still has everything fiction and non-fiction you might want. If you need more pedigree, it holds three Royal Warrants for Her Majesty the Queen, the Duke of Edinburgh, and the Prince of Wales and Queen Charlotte was one of the store's first customers. Though now owned by bookstore giant Waterstones, Hatchards maintains its unique character and independence. They even have a subscription service for the booklover in your life.
Faraday Museum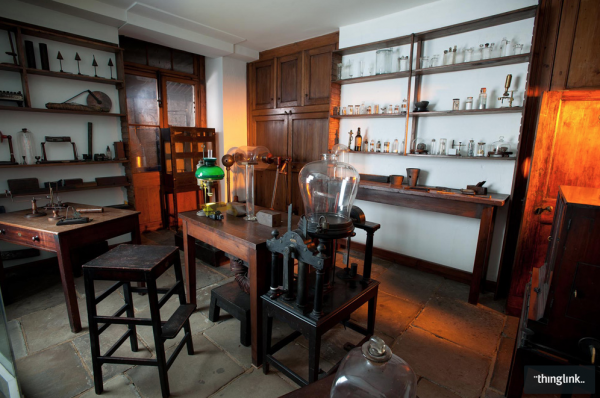 Named for Michael Faraday and part of the Royal Institution, the Faraday Museum is dedicated to connecting people with science. The work of fourteen Nobel Prize winners can be found inside along with a number of interactive exhibits and demonstrations. While it might be a smaller science museum, it's by no means less enjoyable and will help you understand the importance that the Royal Institution continues to play today.
Piccadilly Theatre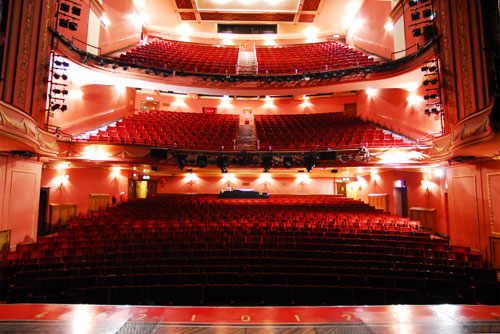 The West End is home to some of the best theater in the world, and the Piccadilly Theatre is just at the tail end of this district. It opened in 1928 holding 1,232 people, though it later became known as a cabaret and casino until it turned back to Broadway-type shows in the 1960s. Today it tends to be home to some of Broadway's classics from Grease to Annie.
Piccadilly Arcade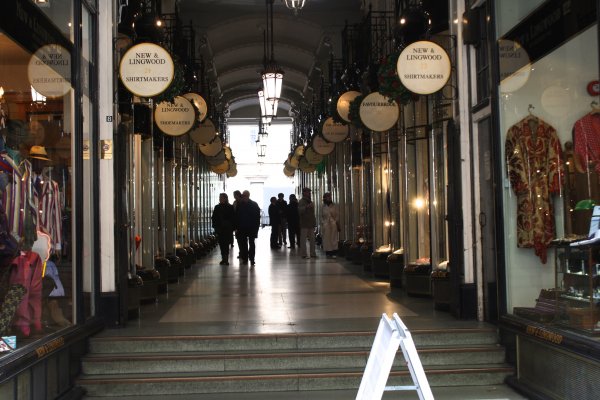 Opening in 1909 and running between Piccadilly and Jermyn Street, Piccadilly Arcade is one of the most charming shopping centers in the city. It's a bit smaller than the nearby Burlington Arcade but is by far more impressive. Shops run the gamut from Benson & Clegg, bespoke tailors with a Royal Warrant from the Prince of Wales to The Armoury of St. James', which specializes in royal artifacts and tin soldiers representing military units from all over the world.
Karl Marx Walking Tour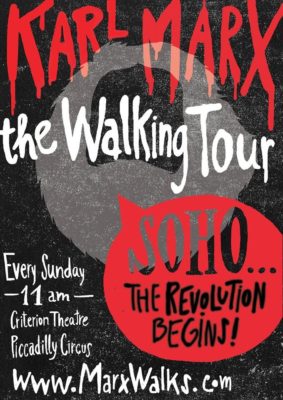 This walk featuring one of the world's most intriguing economic and political minds begins every Sunday at 11 AM in front of the Criterion Theatre. Marx moved to London in 1849 and spent the rest of his life here, writing Das Kapital during his time in the city. The walk will take you through Soho where Marx lived and worked, explaining his time in London, his participation in Communist movements in the city, and how London influenced his political theories.
St. James's Church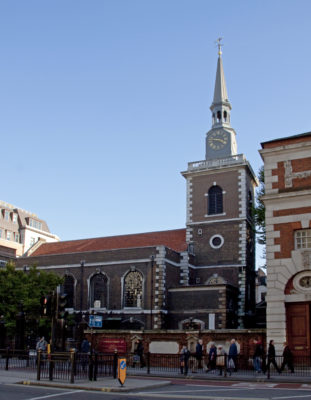 While one of many churches built by Sir Christopher Wren, St. James' was not a result of the Great Fire but of a generous bequest by Henry Jermyn, 1st Earl of St. Albans. Wren was appointed architect of the church in 1672, and it was consecrated in 1684. Notable moments in its history include the baptism of poet William Blake in 1757 and the wedding of explorer George Bass. In addition to being a working church that still sees weekly services, St. James also plays home to several art exhibits and regular concerts. They also host a lovely little market.
Green Park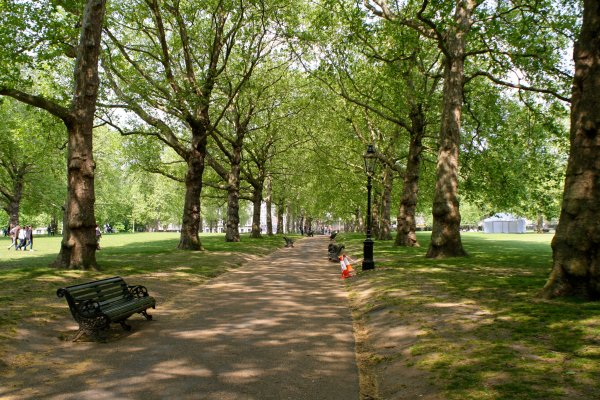 While most people might overlook Green Park being sandwiched between Hyde Park and St. James Park, Green Park holds its own special wonder and attractions to visit. The park is notable for having no playgrounds, bodies of water and monuments or buildings save for RAF Bomber Command Memorial, the Diana Fountain, and the Canada Memorial. The park has flowers, but no formal flower beds, as it's rumored that Queen Catherine of Braganza had them removed after she caught her husband, King Charles II, picking flowers with another woman.
Fortnum & Mason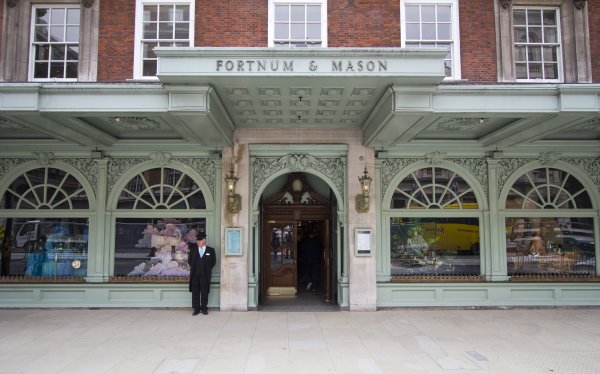 In business since 1707, Fortnum & Mason is one of the premier department stores in the city, specializing in foodstuffs and dry goods. William Fortnum had been a footman to Queen Anne who resold unfinished candles until he made enough profit to open his own store. Besides being renowned for its tea, F&M is also famous for its picnic hampers, which it began crafting during the Victorian period. Whether you're shopping for one of the hampers or something else special, you can find some of the best quality goods right on Piccadilly Street.
St. James's Palace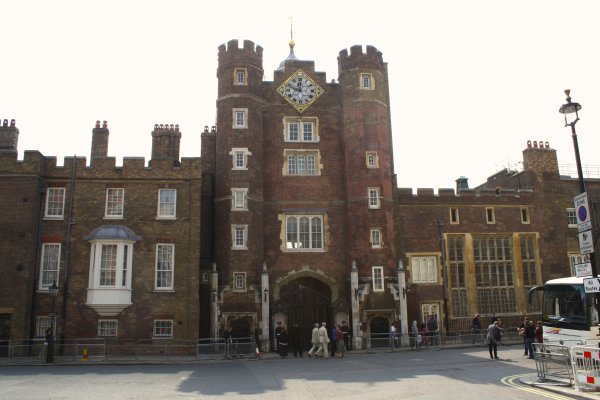 One of the greatest Royal Residences in London, it may not actually be home to Queen Elizabeth II, but it is the most senior royal palace and the home of the monarchy, hence why ambassadors are admitted to "The Court of St. James's". Built for King Henry VIII, it was an official residence of many kings and queens until Queen Victoria adopted Buckingham Palace as her home. As such, it has a great deal of history that is available to tour, though parts are still off-limits and extended members of the Royal Family presently live here.
Piccadilly Circus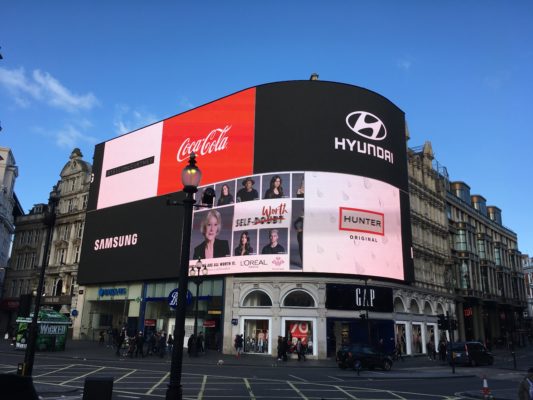 One of the world's most famous road junctions, Piccadilly Circus is where Piccadilly Street joins with Regent Street, Shaftesbury Avenue, The Haymarket, Coventry Street, and Glasshouse Street. This meeting place is a hub close to shopping theaters, and historical monuments, used by many as starting point for the day's adventures. One of the most striking aspects is the illuminated signs that have been in place since 1908, drawing parallels with Times Square in New York (recently renovated – read our review here). Wherever you're headed to in Soho, Westminster, or beyond, you'll want to begin here.