Naturally, a city as old and grand as London becomes the subject of many films. It plays home to kings and queens, cops and gangsters, and everyday men and women. From views of the skyline to displays of the boroughs' character, these are ten films that every Londonphile should watch. These films not only tell the story of Londoners but make the city itself a character. This list is focused on older movies that Londonphiles will love. For a list of more modern movies, check out this article.
Passport to Pimlico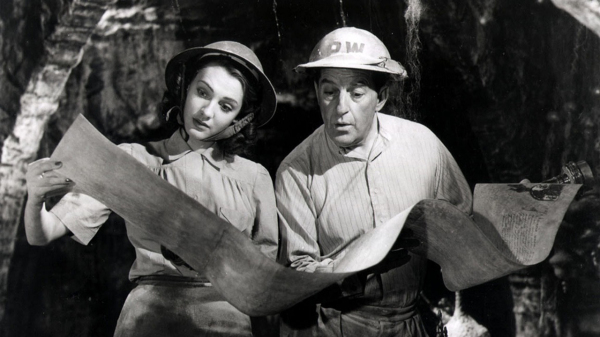 Ealing Studios in West London was once one of the premiere movie studios in the city and made major use of the locale. This love of the city is on display in Passport to Pimlico, a comedy in which the discovery of an old charter effectively makes Pimlico part of Burgundy instead of London. Naturally, hilarity ensues as the borough's unique legal position creates opportunities and problems alike. Interestingly enough, the film's location shots aren't actually Pimlico, but Lambeth. Yet the heart of the city is fully on display in this classic post-war comedy.
The Long Good Friday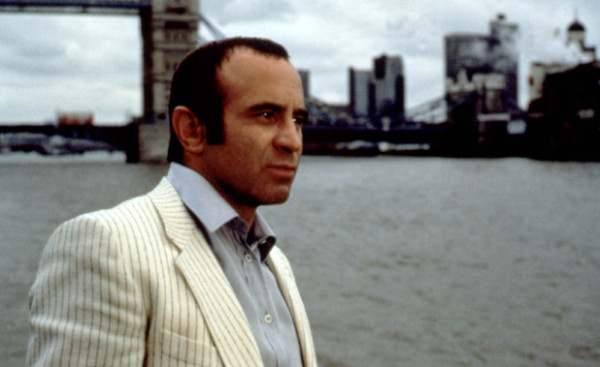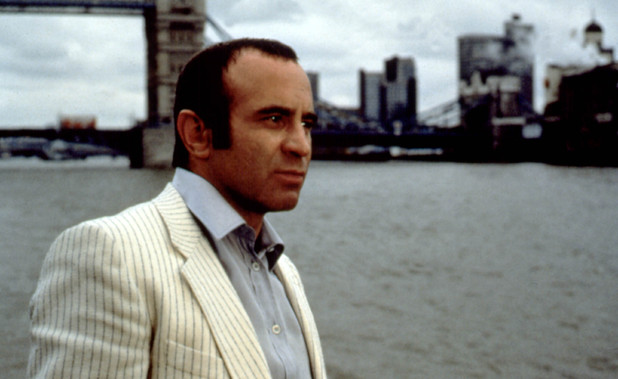 There are a number of great crime films that take place in London, and not all of them were directed by Guy Ritchie. Bob Hoskins plays Harold Shand, the king of the London gangsters trying to make his own organisation more legitimate. It's a great late-70s/early-80s view of London and the concerns of the time, with the IRA representing the primary antagonists.
Alfie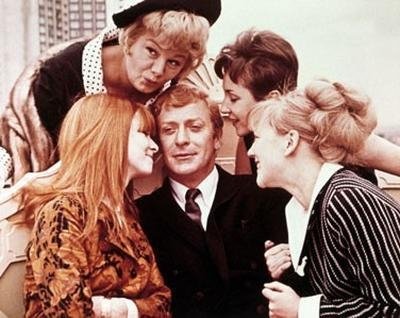 Well before Jude Law attempted a half-hearted remake, the master, Michael Caine, played the eponymous playboy. As with Love Actually, Alfie shows off multiple London locations and landmarks as Alfie Elkins lives and loves his way through the city. Being set in the 1960s, it also offers a window back into London's past, of a modern city without many of the buildings that define its skyline today.
Death Line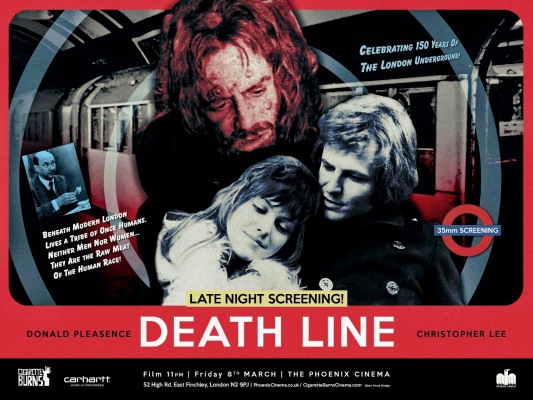 A horror film about what lurks in the Underground, Donald Pleasance plays Inspector Calhoun of Scotland yard, investigating a series of mysterious disappearances from the Russell Square and Holborn stations. The true cause of the kidnappings plays fast and loose with the history of the history of the Underground, but manages to transform the Tube into a terrifying place.
An American Werewolf in London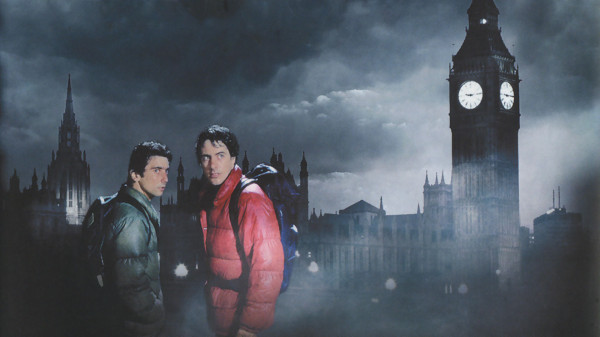 More scenery porn against the backdrop of a werewolf rampage throughout London, this tongue-in-cheek horror film by John Landis shows the city from a tourist's viewpoint. After being mauled on the Yorkshire moors, an American tourist returns to London to discover his encounter left him a bit harrier and more bloodthirsty on nights with a full moon. Several important scenes take place in the Underground, the London Zoo, and Piccadilly Circus.
To Sir, With Love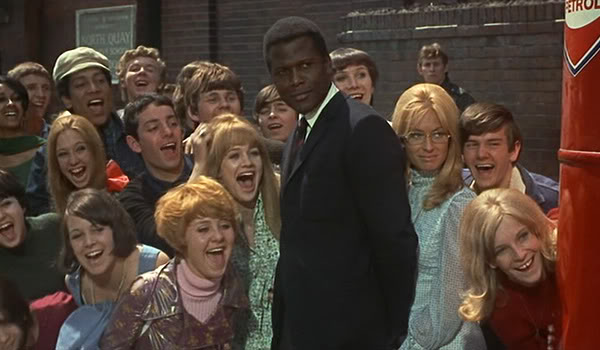 A classic film that handles social status and race in 60s London, Sydney Poitier plays Mark Thackery, a teacher with a group of problem students that he attempts to turn around. Inner-city London is on display and shows how it affects the students as well as what is needed most to help them succeed—someone who really understands them.
The Lavender Hill Mob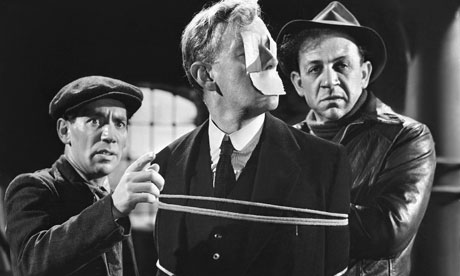 It's hard to decide which Alec Guinness crime comedy is better, this or The Ladykillers, but this one wins out for Guinness's portrayal of Henry Holland, a London bank clerk who decides to get back at his bosses by stealing gold bullion from the bank. Predictably, the plan goes pear-shaped in a way that most crime comedy films do. Holland gets a bittersweet ending that gives him what he wants and then takes it away.
1984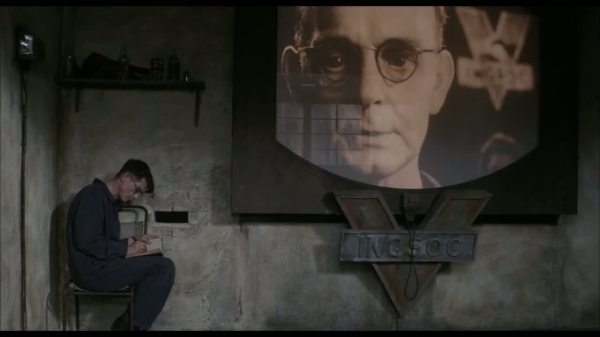 Well before V for Vendetta, this adaptation of George Orwell's novel paints a dystopian future in which Communism won in Britain. Censorship and surveillance are the norm as John Hurt's character Winston Smith attempts to break free with a newfound love. Unfortunately, in a true dystopian tale, Big Brother wins the day and 1984 represents a possible future of what London could have been if it lost the Cold War…or perhaps a glimpse into the present-day fears of what it is becoming.
Repulsion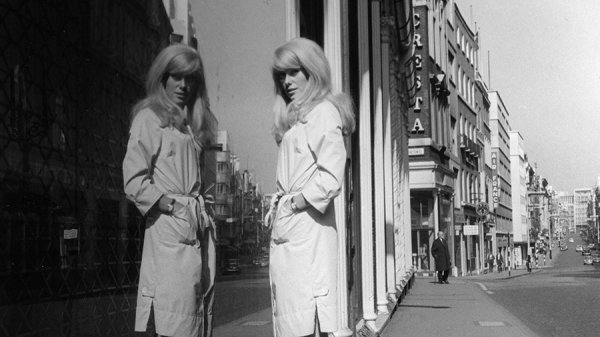 A psychological thriller from Roman Polanski, Catherine Deneauve's Carol begins reliving horrible memories from her past. Ultimately, her past gets the better of her and she lashes out violently against an attack that brings everything crashing forward. Kensington is one of the wealthiest and poshest parts of London, but Polanski's film shows that even the nicest places can have a dark side.
The Bespoke Overcoat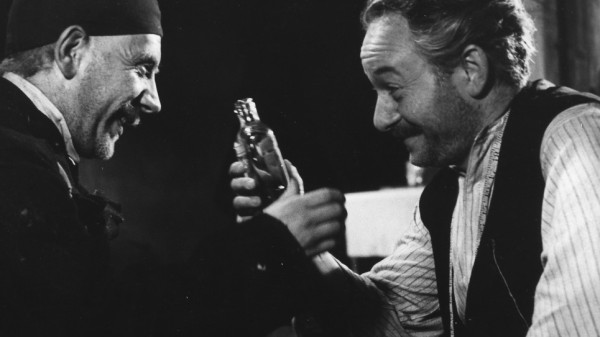 While not a feature-length movie, this short film directed by Jack Clayton features Alfie Bass as Fender, a lowly clerk in a clothing warehouse dreaming of owning a grand overcoat. Moving the action from Russia in the original story to East London, the film captures something about hopes and dreams of the working class and that desire to want something more from your life. In a way, just like reality often does, Fender falls just short of realising his dream.
Since any article that's list's based will be about what we left off the list – what are your favorite classic London movies? Let us know in the comments.