If you are planning to visit London with older children, you might wonder where to begin. What sort of activities would appeal to teenagers and leave a lasting impression? While that might depend on your particular tastes, here is a somewhat diverse list of memorable activities that my teenagers and those in my extended family would recommend to others.
1) The Harry Potter Studio Tour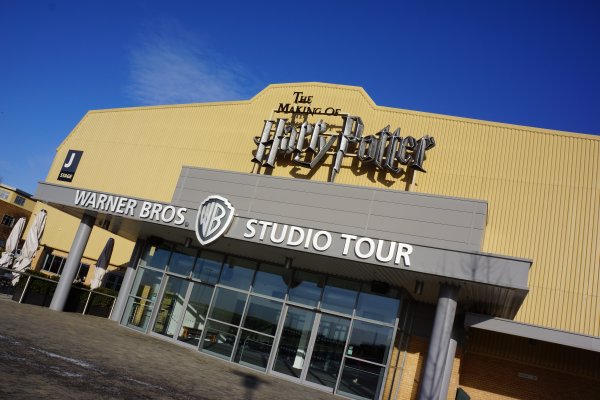 Since J.K. Rowling continued to write the Harry Potter series while the films were being made, production crews diligently preserved props, costumes and sets from the films for possible later use. Once the final film was released in 2010, the team was left with an incredible treasure trove of artifacts too good to discard. By 2012, Warner Brother Studios opened its tour to show fans the magic of the series, and magical it is! Not only can you taste Butter Beer, Ride a magical broomstick in front of a green screen and stand in Hogwart's Dining Hall, activity passports are available to document your journey and a fantastic gift shop awaits at the end. You can also try Berti Bott's every flavor beans, if your taste buds are brave enough!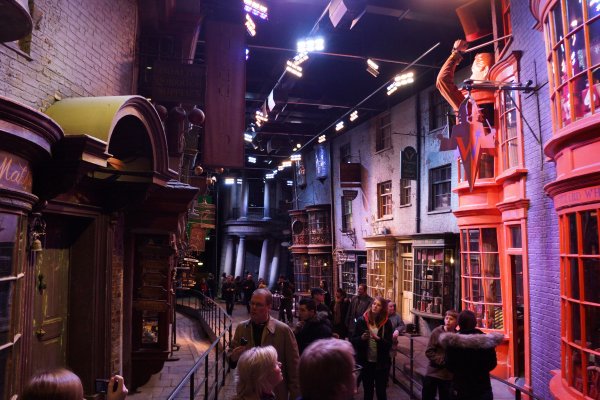 The Studio Tour is located in Leavesden, so this will take the bulk of your afternoon/day once travel time is included. Tickets are available online and buses directly from London and back with entrance tickets are also available. While this route is a little pricier, it may be worth the cost if you do not have alternate transportation. Regardless of how you get there, this activity has a 5 star rating on Trip Advisor, no matter what age. Audio guides are available in many languages. Please note that wheelchairs are not available but if you travel with your own, most of the studio is wheelchair friendly.
Information & Individual Ticket Prices: www.wbstudiotour.co.uk
Adults: £33.00         Children: £25.50      Family: £101.00
Hours: http://www.wbstudiotour.co.uk/your-visit/opening-times#search-opening-times
All Inclusive Tours from London: Golden Tours
Adults & children (5-15): around $100 USD.
2) Borough Market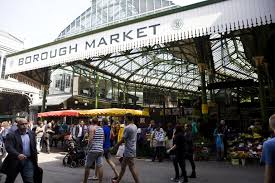 Sometimes, you need a relaxing, wandering type of travel day. Enter Borough Market, London's most renowned source of exceptional British and International food. Open since 1756, it's not just for chefs and restaurateurs, it's about ambience and good eats for everyone with over 100 individual stalls. You can meet traders and sample an amazing variety of food. Late morning is a good time to start out as Borough Market is open for lunch as well, with featured delicacies and seasonal recipes that suite any palete, nearly all of which are grown or produced by the vendors themselves, so you know exactly where your food is coming from. My older son watched as an Artisan cheese maker scraped Swiss Raclette cheese off an enormous mound and made him a grilled cheese sandwich, while my younger son was taken with the Turkish delight stall, with more flavours than he had ever imagined! Food quality experts ensure the highest standards at Borough, London's Oldest Fruit & Veg Market.
Information: boroughmarket.org.uk
Location: 8 Southwark Street, London, SE1 1TL
Tube Stop: London Bridge Underground Station
Admission: Free
3) Buckingham Palace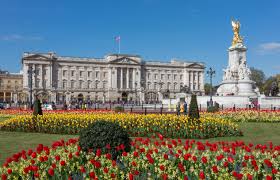 As the working headquarters of the monarchy, Buckingham palace is a must-see for the first time visitor to London. As head of state of the United Kingdom and head of the Commonwealth, the Queen carries out her official and ceremonial duties here. Being in the palace is an impressive experience, especially for North American teens who may not have experienced anything related to monarchy. The palace grounds and gardens are also incredibly beautiful. Early tours are much less crowded and afford witnessing the Changing of the Guard and Horse Guards (the stables are immaculate)! There is a snack bar, public restrooms and a souvenir shop as well. A Royal Day out ticket for Buckingham Palace offers admission to the State Rooms, The Palace, The Queen's Gallery and the Royal Mews, but lower cost options are also available and visit times and activities are flexible.
Information: http://www.royalcollection.org.uk/visit/the-state-rooms-buckingham-palace
Location: London SW1A 1AA
Tube Stop: Green Park
Admission (Royal Day Out): Adults: £35.60     Under 17/Disabled: £20.00 Over 60: £32.50      Under 5: FREE         Family (2 Adults and up to 3 Children): £91.20
4) Oxford Circus/Piccadilly Circus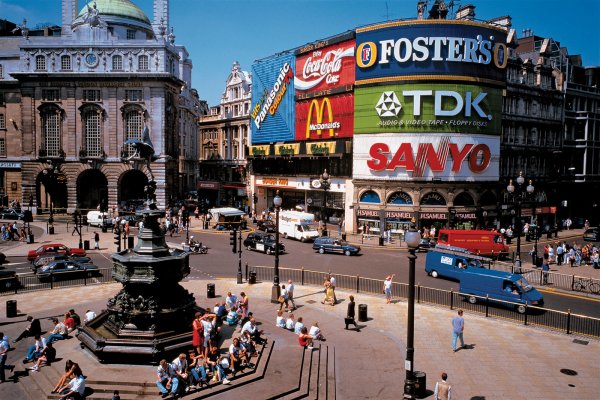 There is precious little more exhilarating for a teenager than this area of London!
Oxford circus offers an unending range of stores and shops, lights, traffic and tourists. The enormous Selfridges and Marks and Spencer stores also have food floors where you can stop and rest your feet and have a bite or a drink. There is so much to see and so many different things than cannot be found at home, that you will likely spend the majority of your day walking and shopping. My teens particularly love Primark, an enormous discount clothing store where even with the currency exchange rate against us, the deals are amazing. Also, if you are looking for small souvenirs for friends and family, there are many little kiosks along the street with scarves, wallets, key chains, etc. As you walk along, you will pass Regent Street, where the shops get a little pricier and Piccadilly Circus. Piccadilly must be seen for great group photo opportunities and selfies. The enormous signs and bright HD lights are pretty exciting, The British equivalent of Times Square, NYC. It is also central to many other destinations in the area. Again, start out early if you find crowds difficult. By mid-day, the streets are packed.
Tube Stop: Oxford Circus or Piccadilly Circus
5) The Ghost Bus Tour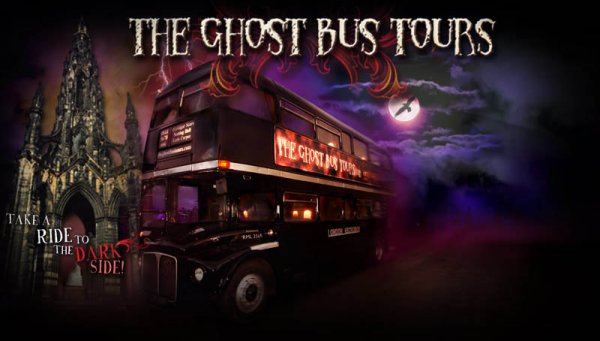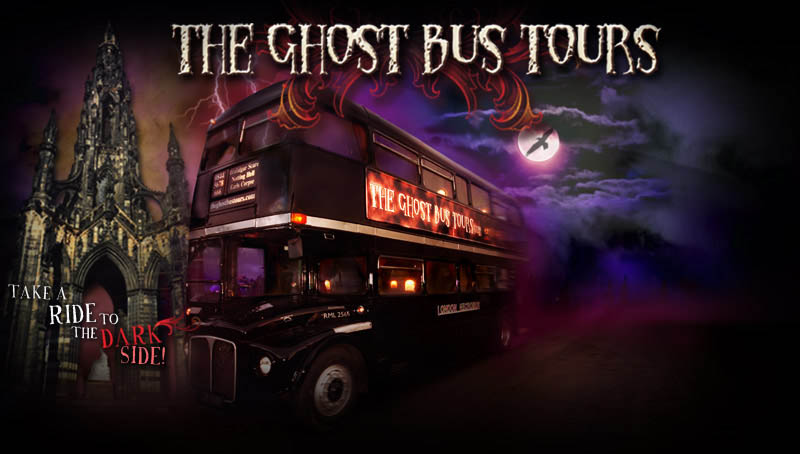 Certainly London has its share of spooky sites and ghostly history. If you are looking for something entertaining and also somewhat comical to do with older children, consider The Ghost Bus Tour with your tweens and teens. With fun actors, sudden spooks and a decorated interior, it manages to be a fun experience without being overly shocking, highlighting London's haunted past at landmarks on both sides of the Thames. The tour may appear creepy but provides a great ride and takes place in the nighttime on a dark, double decker bus circa the 1960's. In addition to the tales, there is a lot of history in the stories. This tour is a 2014 Trip Advisor Excellence winner and is also available in York and Edinburgh. If you are faint of heart don't worry, this fits the bill. However, if you are looking for something gorier or macabre, you may want to head over to The London Dungeon instead. I only lasted about 5 minutes in that one before a swift exit!
Information: www.theghostbustours.com
Location: Northumberland Ave, off Trafalgar Square
Tube Stop: Charing Cross or Embankment
Admission: Adults: £21.00            Children (11+) & Students: £15.00                 Family of 3: £57.00
Times: Tours Run Daily at 7:30 pm & 9:00 pm and run for 1 hr 15 minutes.
6) Capital Karts

How long has it been since you last went go karting? Capital Karts boasts a well-organized, enormous track that makes zipping along fun and speeding pass others tricky! With the UK's longest indoor track of 1050 metres, the entire facility is clean and well organized with an incredibly friendly staff. You will be fitted with all the necessary equipment: racing suits, gloves and helmets, all of which are in excellent condition. Capital Karts is very adept at handling large groups as well. Plan to spend a couple of hours here for an experience that will keep you smiling for a long while.
Information: www.capitalkarts.com
Location: Unit 1, Rippleside , London IG 11 ORJ
Tube Stop: Becontree (expect a 20 minute walk to the facility)
Admission: £15.00+ depending on selected race times.
Hours: 7 days a week, 9:00am -10:00 pm.
Please note: You must be at least 12 years of age to go-kart. Ages 12-15 are considered junior drivers and have special racing days and times.
7) London RIB Voyages
With their love of speed, teenagers are sure to love a Thames river tour on the fastest, newest speedboats available. Departing daily from the London Eye, entertaining guides share their vast knowledge of the city with the thrill of an exhilarating experience. You are sure to feel the wind in your hair and get the adrenaline going as you zip past the sights of London. The first 15 minutes is rather leisurely after which you will speed up for some fun. With reasonable pricing and about 50 minutes worth of river time, it's a great family experience!
Information: londonribvoyages.com
Location: London Eye boarding gate or St. Katharine Pier, boarding gate 1
Tube Stop: Waterloo, Charing Cross, Embankment or Westminster
Admission: Adult: £37.95  Child (14+): £22.95
8) Camden Market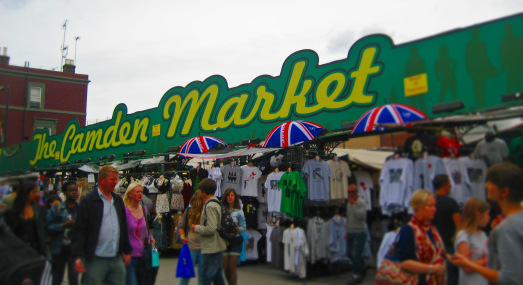 Vibrant, fun and chaotic, Camden market is a place for everyone to find something special to take home. Emerging trends in clothing and fashion are abundant, as well as street food and a world of crafts, books and jewelry. More eclectic than traditional markets, Camden market has a strolling path alongside the canal and a breezy walk that leads to little Venice, if it interests you. Bear in mind that it is very busy so my suggestion would be to visit with adults or older children only and keep an eye on purses and personal belongings, though we've never had a problem.
Information: www.camdenmarket.com
Location: Chalk Farm Road, London
Tube Stop: Camden Town
Hours: Daily 10am-6pm
Admission: Free
9) Clue Quest London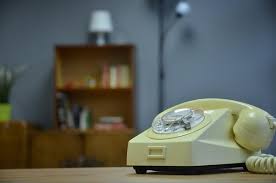 Everyone knows the British love a good mystery. Why not try to solve one of your own? Clue Quest London is a live escape game for teams of 3 to 5 people. The basic idea is that your group is locked in a room filled with mystery and you have 60 minutes to find clues that solve it so you can escape and celebrate. When you arrive you will be briefed on your specific roles and given a remote control to contact 'base' at any time. Qualified 'secret agents' also monitor your activity in case you need any help. While there are no physical challenges or fear elements to the game, there are clues, codes and padlocks, and a monitor, which keeps track of your time. There is dramatic music and atmospheric sound as you try to crack codes and solve puzzles. Rooms are wheelchair accessible and anyone over 9 years old can play (at least one adult is required on a team with children 9-15).
Information: www.clueQuest.co.uk
Location: 169-171 Caledonian Road, London, N1 0Sl
Tube Stop: Kings Cross St. Pancras
Hours: See website for online booking times.
Admission: Off Peak (M-Th before 7pm, Fri before 5pm) 3 players: £79, 4 players: £89, 5 players: £99. These are group rates, not individual rates. Peak rates (M-Th 7pm and later, Friday & weekends after 5pm) 3 players: £89, 4 players: £99, 5 players: £109.
10) West End Theatre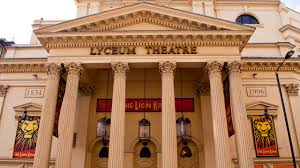 It is definitely worth the splurge to go to the theatre in London. We have never seen a show that disappointed us. All of the shows geared towards younger audiences still hold full entertainment value for teens and adults. Tickets are easily bookable online with printable receipts and mobile phone options that you simply show at the door. The West End of London is chock full of theatres, many with the world's best live performances that have run successfully for years. From personal experience we could recommend: Disney's Lion King, Roald Dahl's Mathilda, Wicked, Charlie & The Chocolate Factory and Stomp, to name a few currently playing. Rates are usually less expensive if you choose to see a matinee and reviews are available online if you are curious about subject matter. We have especially enjoyed seeing the talent of young actors in the theatre. You also have the option of walking the promenade in Leicester Square where many kiosks are open daily and tickets may be purchased on site.
Information: www.westendtheatrebookings.com
Location: London's West End.
Admission: Varies depending on the show
Lorelei Bachman is Canadian freelance writer/composer who is also a mother, an avid traveler and lover of all things British.  She travels to Europe often, and loves sharing her food and travel experiences with friends and family.