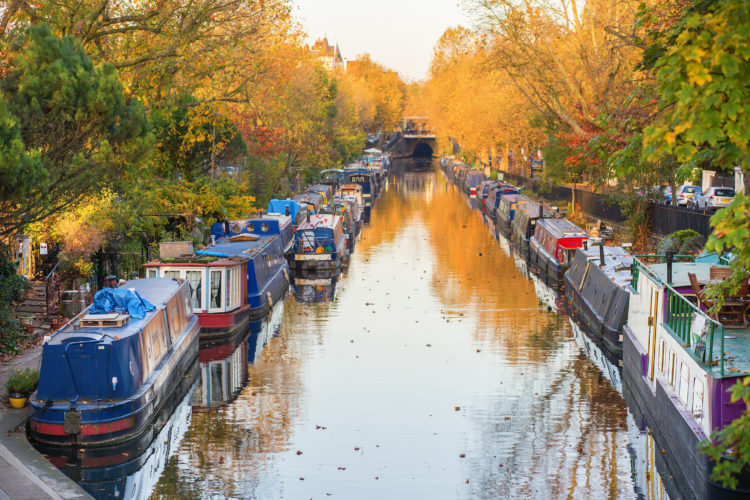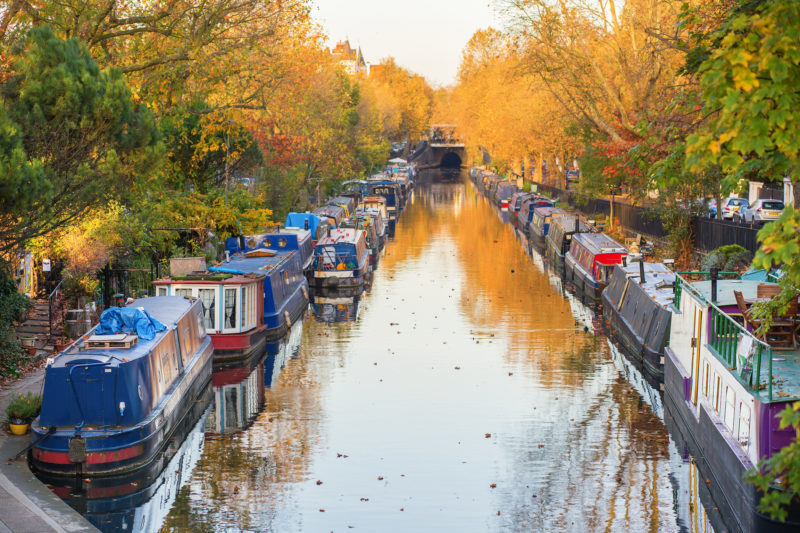 An upscale neighborhood that's part of the City of Westminster, Maida Vale is a largely residential neighborhood, but it's not all townhomes and flats.  There's actually quite a lot of history in Maida Vale such as the name itself being derived from John Stuart, Count of Maida, who earned his title in the Napoleonic Wars with a victory in the Battle of Maida, Italy.  You may also recognize it from the 2013 film About Time. There's also quite a lot of fun things to do here, whether you want to walk in the footsteps of the greats or take in a show.  We've laid out our top ten favorite things to do in and near Maida Vale.  You can let us know your own favorites in the comments.
Alan Turing Blue Plaque
Alan Turing was one of the most influential people in computer science.  During World War II, he was responsible for devising the computer that broke the Enigma machine used by the Germans.  If you're a Turing or WWII fan, you'll want to stop by 2 Warrington Crescent where he was born.  The blue plaque here commemorates his birth and is a great starting point if you want to tour places in London associated with him.
Street Art
Street art is one of the best parts of any city, and Maida Vale certainly has its share of great works on buildings throughout the neighborhood.  One of the best examples is by artist Fin DAC, who was commissioned by kitchen and bathroom shop Day True to create a mural on the shop's outside wall for its first anniversary.  Be sure to take special note of other works as you wander the streets of Maida Vale.
Everyman Cinema
Everyman Cinema is a chain that creates a cozy moviegoing experience for viewers whether they're there to see a blockbuster or an independent feature.  The vintage interior is just one of the charms of Everyman's Maida Vale location, which also offers a good selection of food and drink while you watch.  Be sure to check the schedule before you go and find something that piques your interest.
Canal Café Theater
For more entertainment, you can check out this performance venue near Regent's Canal.  While it puts on live acts regularly, the café is best known as a comedy venue and has launched the careers of everyone from John Oliver to the League of Gentlemen.  The theater is members only, but it's super easy to join as they just add a small charge onto your ticket and then issue you a membership card.
Puppet Theater Barge
Found on Regent's Canal during the summer months, Puppet Theater Barge is exactly what it says on the tin.  This fifty-seat venue has been in operation since 1982 and regularly puts on classic children's tales with its marionettes.  Whether you go with children or as adults, it's wonderful to take in this ancient art form.
Maida Vale Studios
Maida Vale Studios was largely used by the BBC as sound recording studios for many years, home to live music performances and radio dramas for BBC Radio stations.  The BBC Radiophonic Workshop was created here in 1958 housed in Maida Vale Studios for forty years, creating some of the most memorable sounds in British television and radio.  The BBC doesn't do tours of the studios, but you can book tickets for a recording there.  Just make sure you do it before 2023, as the Beeb has announced it will close the studios that year.
Paddington Recreation Ground
The largest park in the City of Westminster, Paddington Recreation Ground bills itself as the "earliest public recreation ground of its kind in London," having been born in 1860 when the local church established a cricket ground here.  Today it's filled with multiple sports fields for track, football, and tennis, as well as plenty of space for other recreational activities and a gym.
Lord's Cricket Grounds
Also known as Lord's, the cricket grounds are the third such sporting location founded by Thomas Lord in 1814.  Lord's Pavilion is the oldest structure on the site, having been constructed during the Victorian period.  If you're not all that interested in cricket and don't want to take in a match, Lord's does offer tours, a museum, and a dining club.
Abbey Road Studios and Crossing
Perhaps one of the most famous locations in music, Abbey Road Studios was the site of The Beatles recording many of the best-known albums.  Other artists who recorded here include Cliff Richard, Glenn Miller, Pink Floyd, Kate Bush, and more.  The zebra crossing outside helped cement the studio as an icon after the Beatles used it for the album cover for the album of the same name.  It's not uncommon for people to recreate the famous photo, but keep in mind that Abbey Road is still a busy street for cars.  You can also leave your mark on their graffiti wall and visit the gift shop.
Little Venice
Stretching over Maida Vale and Paddington, Little Venice gets its name from the canals and the boats that line the waterways throughout this part of London.  Containing many gardens, restaurants, cafes, and other fun locations, it can make for an excellent walk or something to experience as you travel to your next activity.  It's definitely the first place you should visit and provides a great gateway to everywhere else on this list.