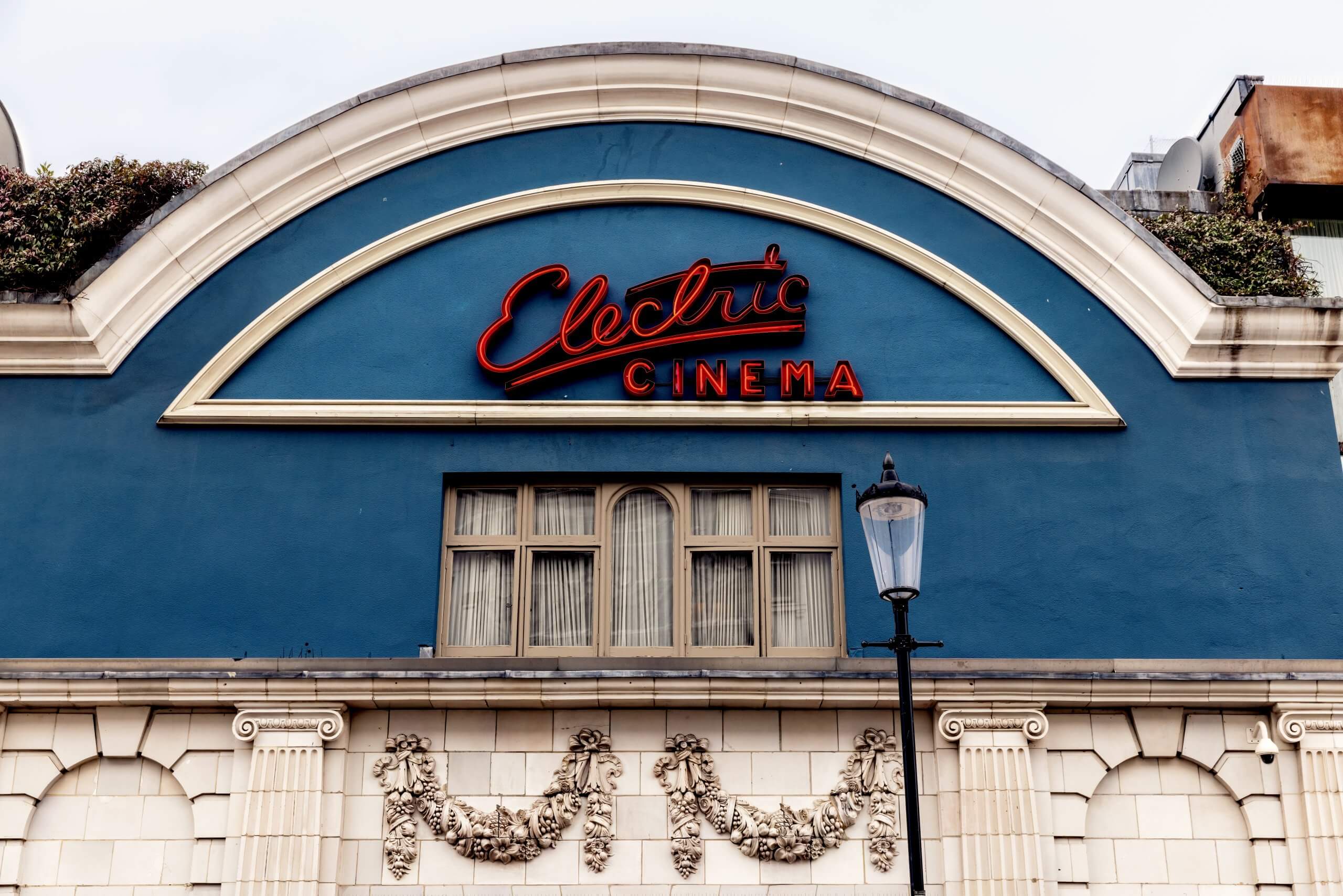 London has dozens upon dozens of great cinema palaces, many of which show films you're not going to be able to see in the States.  From the majestic to the intimate, we've identified ten of the best movie theaters in the city and if there's one you think we left off, you can share that with everyone in the comments.
Screen on the Green
One of the oldest continually running movie theaters in the UK, Screen on the Green was founded in 1913 and got its name because it faces Islington Green. Still a single-screen theater, SOTG shows any number of popular and independent films on a regular basis as well as hosting special events, anniversary screenings of your favorite films, and even live Q&As with the directors. Be sure to check their screenings and events calendar to see what you can't miss.
Prince Charles Cinema
The last remaining independent cinema in the West End, Prince Charles Cinema tends to show anything and everything such as classic schlock films, independent arthouse pictures, summer tentpole movies, and films that just grab a particular audience. Even if you don't go inside, it's worth walking by just to check out what they put on the marquee, which can range from humorous sayings to some of film's greatest lines.
Electric Cinema
Electric Cinema definitely makes the list for its gorgeous and lavish interior, being one of the city's original movie picture houses refurbished with big comfy armchairs (and even double beds so you can lay down). The Portobello location is the best, and you can take in a meal before or after the show courtesy of the attached Electric Diner.
TT Liquor
Primarily a cocktail bar, TT Liquor also has its own small movie theater where the bar holds monthly movie nights. Both cult classics and cinematic masterpieces are shown here four nights a week in the 52-seat theater, everything from Alfred Hitchcock to Beavis and Butthead Do America. TT Liquor will also have specialty cocktails inspired by whatever film is being shown.
BFI IMAX, Southwark
The first British Film Institute Theater on this list, the BFI IMAX in Southwark is notable for its architecture alone.  When it opened in 1999, the BFI IMAX was the largest movie theater screen in the country at 20 meters by 26 meters, a distinction it still holds today.  The theater is as high as 5 double-decker busses and seats 489 moviegoers.  Once run by theater chain Odeon, the theater's operations reverted back to BFI in 2022. 
Peckhamplex
Want to see a well-known film but not pay big cinemas prices? The PeckhamPlex Movie theater offers flat £4.99 tickets to everything from independent films to summer blockbusters. While you can book tickets online, you might want to prefer the experience of traveling back in time by standing in line, then be wowed by the old-school interior and concessions offerings.
BFI Southbank
The home of British film, the British Film Institute in Southbank has four screens and an extensive library of films, costumes, and props to experience. The BFI also puts on its own film festival every year that is the largest of its kind in the UK. Of course, if you just want to pop in to look through the library, you can also grab a quick bite at the Riverfront Bar and Kitchen.
Everyman, Hampstead
Everyman Cinema is a chain that creates a cozy moviegoing experience for viewers whether they're there to see a blockbuster or an independent feature. The vintage interior is just one of the charms of Everyman Hampstead where the largest theater is an old church. Be sure to check the schedule before you go and find something that piques your interest.
The Ritzy
Ritzy Cinema is a classic movie house in Brixton that opened in 1911 as the Electric Pavilion. It still has that old cinema charm, being a single-screen theater that offers its patrons a more intimate experience than they will find at the multiplexes. What's more, becoming a Picturehouse Member carries a number of perks that include free tickets, discounts, and more. Whether you're in the mood for an independent film or a major blockbuster, Ritzy will give you a film experience like no other.
Secret Cinema
If you ever wanted to see the movie come alive around you, Secret Cinema is your best option. As the name might imply, many of the details of the cinema's showing, including the location, time, and even the film itself, can be a surprise, so you have to purchase your ticket not even sure of what you're going to get. Those who attend will see the world of the film come alive around them, from Back to the Future to Moulin Rouge. One can simply wait around to see what the next film is and if it's one of your favourites or can jump right in and fully experience a new universe.