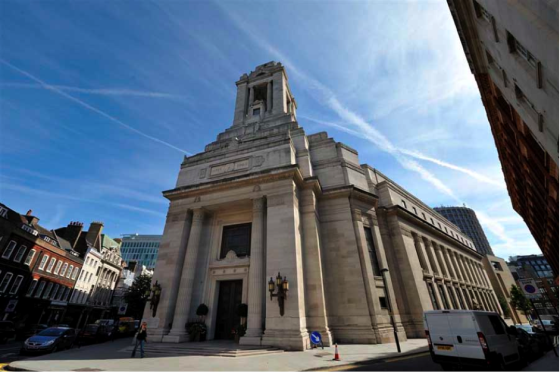 Private members clubs are more popular than ever in London, with fashionable new venues such as Dryland Business Members Club in Kensington, Searcy's on top of the Gherkin and One Alfred Place in Fitzrovia replacing the old guard as the places to network and socialize with the business elite. Although long-established sites such as Whites (founded in 1693) and Boodies (founded in 1762) still persevere as a bastion for London's more affluent inhabitants, the private members club has undergone a significant transformation over the past two decades, replacing the glasses of port and smoking rooms of the aristocracy with the iPhones and high-tech space favoured by creative directors and online entrepreneurs.
Exclusive private members clubs have existed as hubs of business and networking, socializing and solicitation and even more nefarious activities since the dawn of civilization. From the Mithraic Mysteries of ancient Greece and Rome to the Masonic Lodges of the Middle Ages and the Skull and Bones society at Yale University, the private members club has always been a place for those hungry for wealth and power to meet and conspire.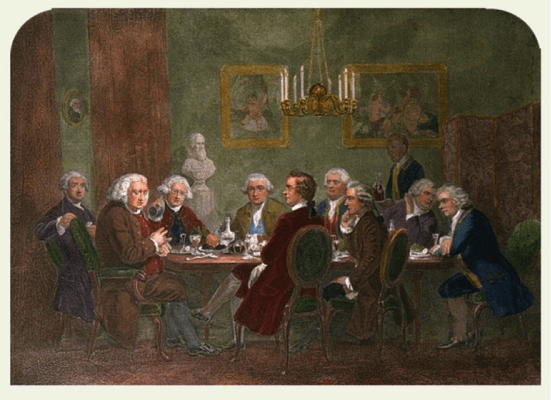 The modern incantation of the members club was established by the English aristocracy in London's West End, particularly around St. James's Park, in the late 19th century. The illegal activities which went on in these exclusive clubs for London's rich and nouveau rich, included gambling and prostitution, were largely ignored by the newly formed Metropolitan Police Service, creating an air of mystery and scandal among those who could only speculate about went on inside. The English Parliament began introducing legislation which gave more citizens the right to vote and assemble, leading to a boom in new clubs in London during the early 20th century. Although the aristocracy fought to prevent the unwashed masses from entering their enclaves, the newly enfranchised citizens simply started their own private clubs, often based around members' interests such as politics, leisure activities, sports, art, literature as well as occupations and professions.
The gentry's attempts to rebrand members clubs as "gentleman's clubs" in order to keep out anyone who was deemed "unclubbable", a phrase first coined by writer of the first English dictionary Samuel Johnson (also the creator of "The Club", a famous social group made up of some of London's most influential citizens who met each week in Soho), were unsuccessful in preventing the proliferation of similar clubs designed for members of the middle and lower classes.
During the 20th century the clubs in London existed primarily as retreats for men, allowing them to escape from their families and jobs to a place where they could smoke, drink, relax, socialize and network in comfortable surroundings with like-minded gentlemen. Their role also quickly expanded to provide places for newly qualified or graduated young men to make connections and rent a room before they could afford to pay for a house or flat in London.
Up until the 1950's membership in the clubs of London remained extremely exclusive, prohibiting people of certain races, nationalities and the female sex from joining. As a way of accommodating pressure to liberalize their membership policies some clubs began opening up public spaces where non-members could dine and socialize. Several women-only clubs were also formed over the years with the University Women's Club on Bond Street being the oldest and most famous, having being first established back in 1883!
In recent years the traditional gentleman's club was forced to change in order to keep up with the times and in doing so enjoyed an increase in popularity among those who wanted to be socially and professionally connected. Nowadays members are still often from professions which have traditionally been associated with the London clubs such as finance, politics, law and medicine but also include a growing number of young entrepreneurs, graduate students, start-up business owners and others who want to be part of the "London business scene". One of the most noticeable changes has been the transformation of the very meaning of the phrase "gentleman's club". As clubs started to open their membership to women this name has been dropped and has instead become associated with exotic dancing.
The new private clubs no longer exclude people based on race or sex but nonetheless will often keep their clientele exclusive by setting high membership fees or requiring a current member's recommendation to join. The traditional splendour of the old members clubs have been replaced by the high-tech and modern, substituting drawing rooms and gambling with inspiring post-modern architecture, flat screen monitors, wi-fi and networking events. Without a rich history to use as a draw, many of the new private clubs have taken advantage of innovative selling points in order to attract new members. For example, members of Searcys, situated atop the landmark "Gherkin" building in London's central business district enjoy an unparalleled views of the city from the highest private club in the city.
On the other hand, Dryland Business Members Club in Kensington has developed a new vision for the private members club by seeking to marry the concept with that of a posh London serviced office. From the street the true nature of Dryland is cleverly disguised by an upscale café, however just down the lavish marble hallway at the back of the restaurant is a business members club serving an eclectic and international clientele while up the spiral staircase are fully-furnished offices and penthouse executive suites.
From ancient secret societies and fraternities to the ultra-modern venues of today, the exclusive private members club seems it will always exist in some shape or form. Although the air of exclusivity and mystery remains, particularly in the older West end institutions, the face of private members clubs have changed with the times, becoming far more accessible to people from all walks of life and focusing more on providing places of business and socializing than retreats from family life and pressures. Many are purposely quite inconspicuous from the outside but a quick Google search will provide you with address and contact information for private clubs of all varieties in every London borough if you are interested in finding out what really goes on in the member's only areas.