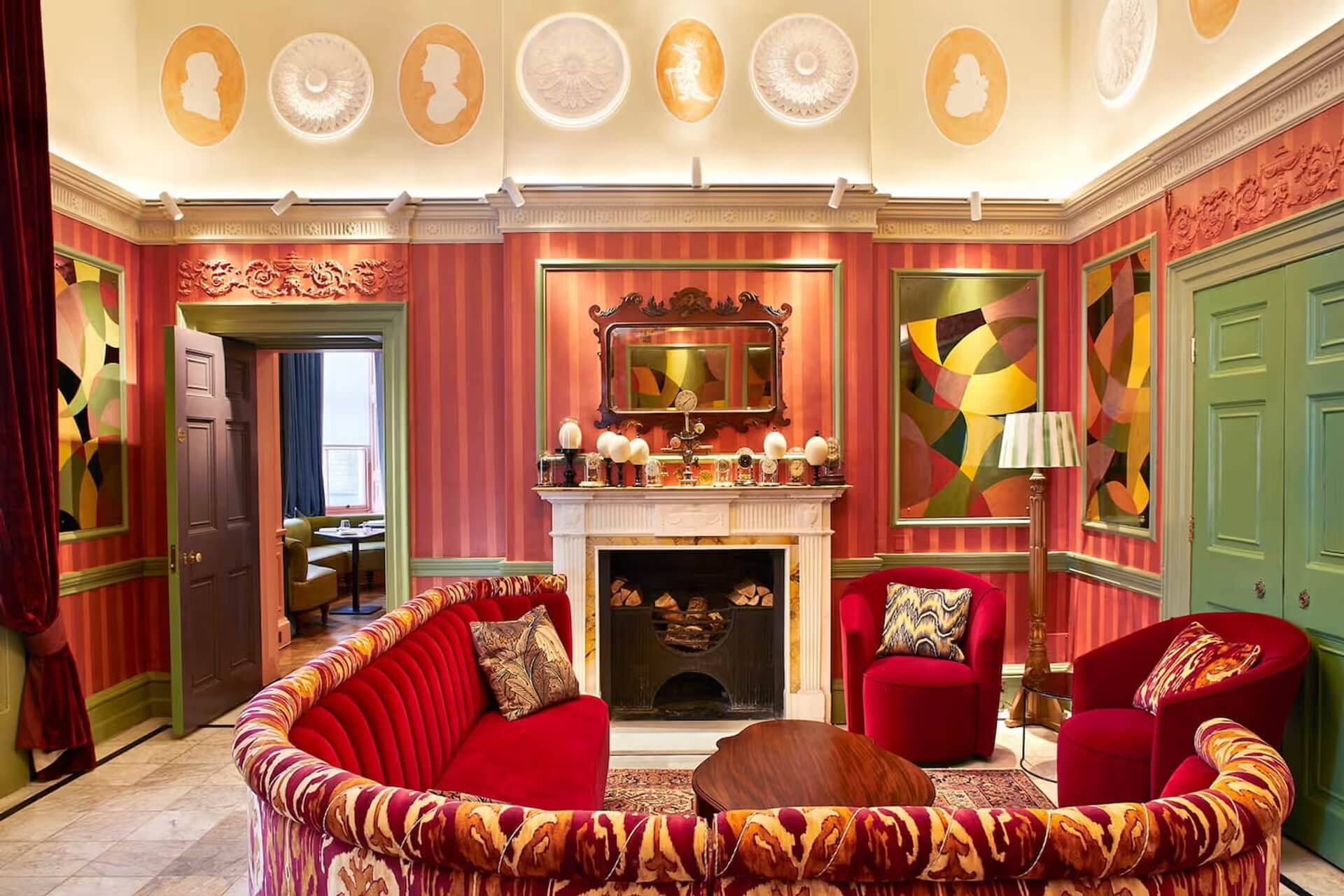 "I refuse to join any club that would have me as a member," Groucho Marx once said, though there are plenty of people willing to join London's private members' clubs.  For centuries, private member's clubs have been a social institution and a chance for its members to increase their standing.  If you're fortunate to get your membership approved or have a friend who can get you inside, you'll have the chance to hobnob with the rich and famous of the United Kingdom.  Today we'll share some of our favorite private members' clubs with you, though this list is by no means exhaustive of all the private clubs the city has to offer.
The Ned
The Ned probably offers the most amenities of any club on this list.  Opened in 2017, it not only has bars and restaurants, but also bedrooms, work spaces, a salon, a gym, a pool, a barbershop, and more.  It certainly helps that the club is part of The Ned Hotel, and just about anyone can apply for membership and enjoy the club's amenities.  Additionally, since it is located in the hotel, not all of the bars and restaurants are members' only, allowing anyone staying in the hotel to sample some of the wares before committing to membership. 
Annabel's
Annabel's is perhaps the crème-de-la-crème of the city's private clubs. It was one of London's first nightclubs when it opened in 1963 in the basement of the Clermont Club at 44 Berkeley Square. The current club is located two doors down at No. 46 in a Georgian townhome where club members can enjoy the entire building. There's a pretty strict dress code here, so much that everyone from George Harrison to Prince Andrew have been denied entry for not meeting it. Even today, you can find a chance to drink, dine, and dance amongst the biggest names in London.
Groucho Club
The Groucho Club was named so because of the comedian's famous quote at the beginning of this article. Opened in 1985 and located at 45 Dean Street, the club is known for its membership of creative types from across the publishing, film, music, and television industries. Anyone can apply for membership here, but individuals in the aforementioned fields are prioritized. In addition to the bars, restaurants, and even bedrooms for members, the club has a special Maverick Award that it gives to members every year who "break the mold" in their artistic disciplines.
5 Hertford Street
After Richard Caring purchased Annabel's in 2007, founder Mark Birley's son Robin formed this rival club at 5 Hertford Street, bringing many longstanding Annabel's members with him. The club has been regarded as one of the most secretive in the city, with no signage or anything to mark its existence save the nondescript red door serving as its entrance. Membership costs about £1800 a year and requires recommendations from two current members to receive approval. The club has its restaurants, a cigar bar, and a downstairs nightclub. 5 Hertford Street was also reportedly where the Duke and Duchess of Sussex first met and later had their first date.
Home House
Home House is certainly one of the largest and grandest private clubs on this list and with good reason. It comprises three Georgian townhomes, the original one having been commissioned by Elizabeth, Countess of Home, in 1776. In 1998, 20 Portman Square that was once the Countess's home was purchased and converted into the private members club, followed by expansions into Nos. 19 and 21. Home House offers several bars, restaurants, party rooms, gardens, a gym, and a steam room. Just about anyone can apply to be a member and it doesn't have the rigorous interview and vetting process that other clubs have.