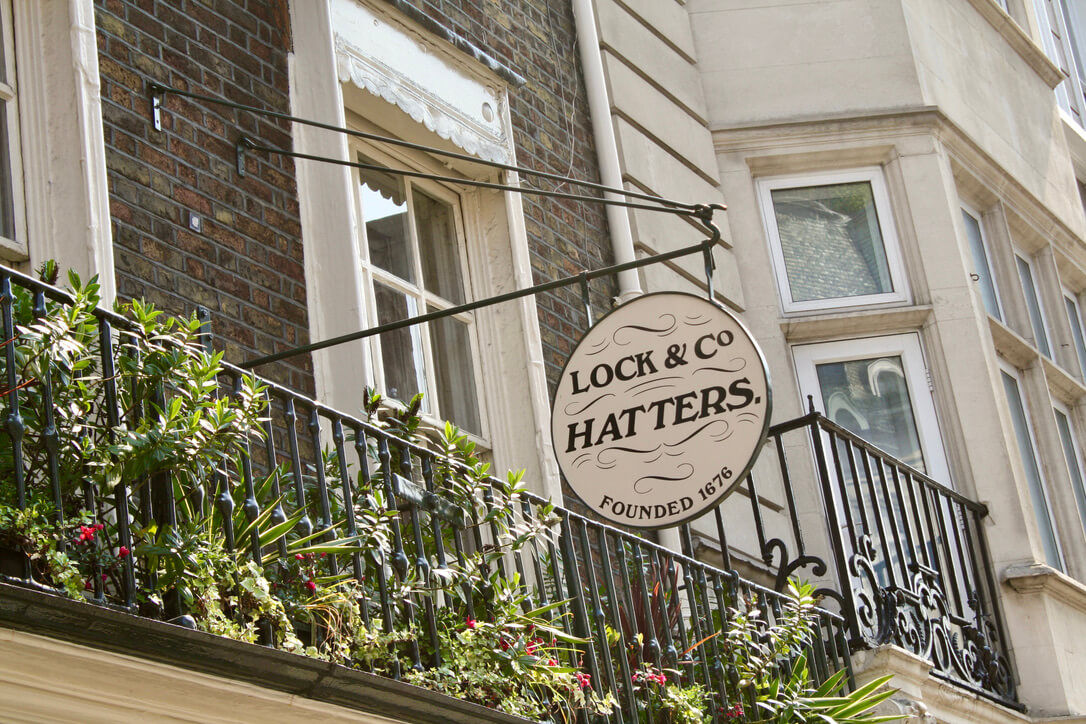 Many people enjoy a good excuse to dress up or want to look their finest when they go to work.  London is home to some of the world's best bespoke (i.e., custom-made specifically for a single customer) clothing and accessory shops.  From umbrellas to suits for all kinds of people, you can find tailors and custom accessory makers all over the city to suit your needs (no pun intended).  We've identified five different iconic London shops for bespoke clothing and accessories below.  If you think we left someone out, you can share them with us in the comments.
H. Huntsman & Sons (Suits)
Savile Row is where you're likely to find the most bespoke clothing makers in the city, and one of the best for men's and women's attire is H. Huntsman & Sons (also known as Huntsman of Savile Row).  Henry Huntsman founded the store over 171 years ago primarily to make riding breeches and hunting clothing for the aristocracy, but the company has since branched out into custom-tailored suits, cashmere, and leather accessories.  Customers begin the process with a consultation and measuring, followed by a first fitting, a second fitting, and a final fitting—a process that can take anywhere from 8-10 weeks.  If you want some clothing from here, it may take a while, but it will be well worth the wait. 
Lock & Co. Hatters (Hats)
Lock & Co. Hatters is the world's oldest hat shopping, having opened in 1676 by Robert Davis.  James Lock then married Robert's granddaughter Mary, and the shop has been in the Lock family from then through today.  Lock & Co. makes all manner of men's and women's hats, from fedoras to berets to beanies and actually originated the iconic bowler hat.  Naturally, they also make hats for fancy occasions and as a warrant holder, many Royal Family hats you see at weddings and formal occasions were made by Lock & Co.  You can schedule a consultation with the shop in person or by video. 
George Cleverly (Shoes)
Not every bespoke clothing maker in London is centuries-old. George Cleverley was founded in 1958 and the founder worked on shoes until he died in 1991 at age 93. The shop today carries on his legacy of quality shoes, requiring all cobblers to apprentice for 3 to 5 years before being allowed to work independently on customer's shoes. The store makes ready-to-wear men's and women's shoes as well, but the bespoke collection is the best way to go for a truly unique fit. Additionally, if you go to Huntsman expecting a cinematic Kingsman-like experience, you may be disappointed, but George Cleverley can fill that gap as they have a collection for the film franchise. If you can't go to the shop, George Cleverley offers overseas visits in major U.S. cities on certain dates, so be sure to check their website to see when the shop will be near you.
James Smith & Sons (Umbrellas)
This shop definitely comes in handy on a rainy day. James Smith & Sons is a fine purveyor of umbrellas and walking sticks. Located in the West End on New Oxford Street, the company has been hand-making umbrellas for 175 years. Additionally, they also make seatsticks, which are walking sticks with a folding component that transforms them into a stool for people who can't stay on their feet long. Be prepared to shell out some money, though, as their custom pieces can be pricey.  As such, if you don't want to get one of their hand-carved men's and women's umbrellas, they have smaller umbrellas for about £40-60 that are also quite nice. 
Wildman (Watches)
Of course, it does you no good to be all dressed up if you're late to a fancy event.  This is where Wildman comes into play, as their well-known horologists (the fancy name for watchmakers) can outfit you with a custom timepiece or one from their collection.  Wildman states on their website that "You don't just purchase a Wildman, you commission it" and as such, you can't just walk into their shop to buy a watch.  Customers who want a bespoke timepiece need to first make an appointment for the Mayfair shop.  There you can pick from twelve base Rolex models from which the Wildman team will customize to meet your needs.