Paris might be the "City of Love", but London certainly has its share of romance.  From picturesque Royal Parks to statues that celebrate love, the city has many romantic spots for you to take a loved one.  We've identified ten different places for romance throughout London and many of them present a great opportunity for a date.  If you need flowers, want to take a picnic, tour famous film locations, and even get a little spooky, you can visit one of the locales that we have mentioned below.  If you have some great romantic spots to suggest in London, let us know in the comments.
Primrose Hill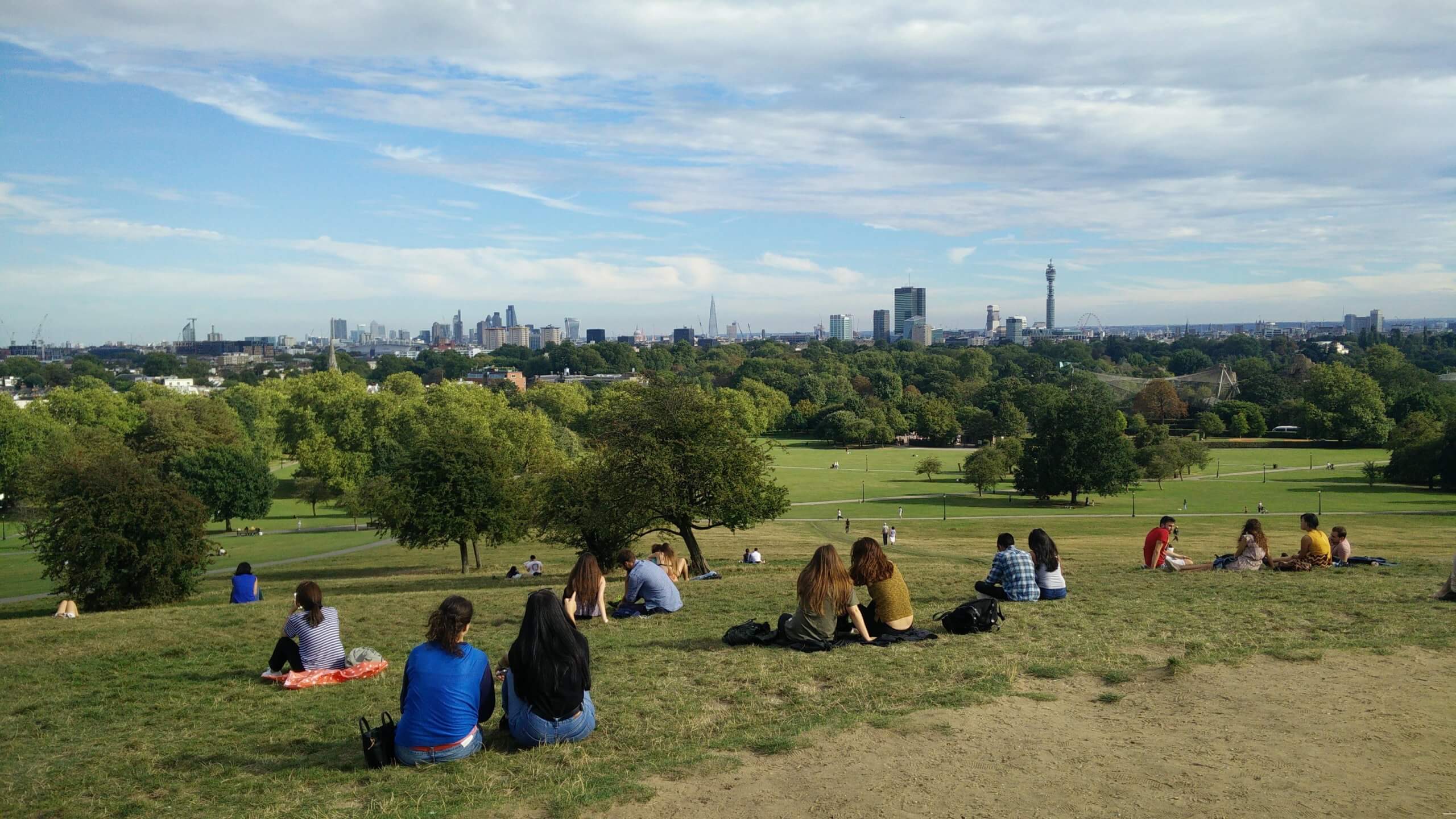 A romantic picnic can make the best date, and there are few places more perfect than Primrose Hill.  Part of Regent's Park, the hill itself is 213 feet, which gives visitors a wonderful view of Central London and its many landmarks.  Shakespeare's Tree, found on the slope of the hill was planted originally in 1864 to mark the Bard's 300th birthday (a replacement tree was planted in 1964), and is a must for the literary-minded.  If you want to do a picnic, Fortnum & Mason's hampers can't be beaten and will be a perfect way to begin or finish any trip to London.
St. Dunstan in the East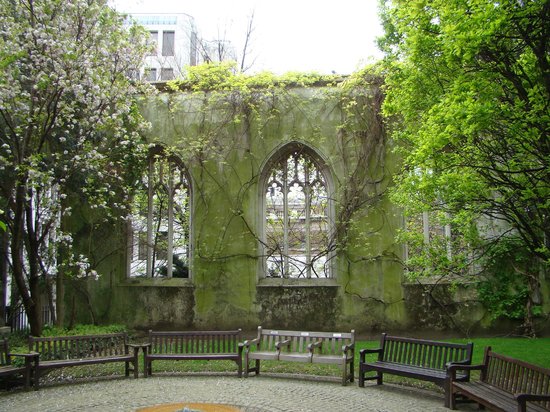 St. Dunstan in the East was a beautiful 12th Century church between the Tower of London and London Bridge until it became one of the casualties of the London Blitz in World War II. The tower and steeple were designed by Christopher Wren, and along with the north and south walls, were the only parts to survive the war. Rather than have it demolished, the City of London opted to transform it into a public garden rather. Hidden amongst the city's towers, it's a secret garden spot that you can enjoy together.
South Bank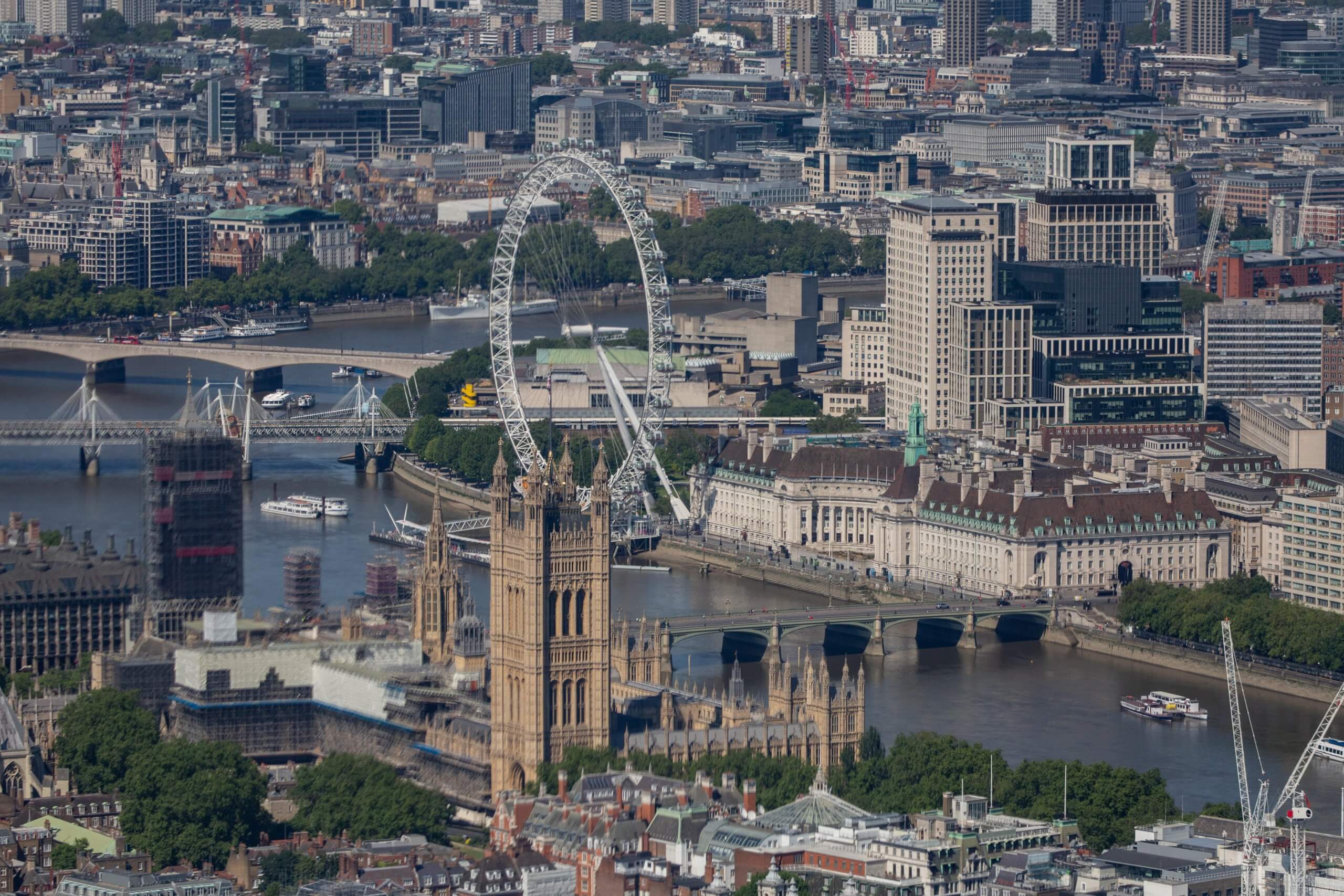 South Bank offers visitors a lot to see and do from theater to rides to life itself. The Royal Festival Hall, BFI Southbank, the National Theater, and the Royal Festival Hall are some of the best places in the city to take in a show, film, or concert. There are also dozens of bars and restaurants to enjoy either before or after your entertainment and since it's right along the Thames, you can enjoy a lovely stroll along the Queen's Walk.
Nunhead Cemetery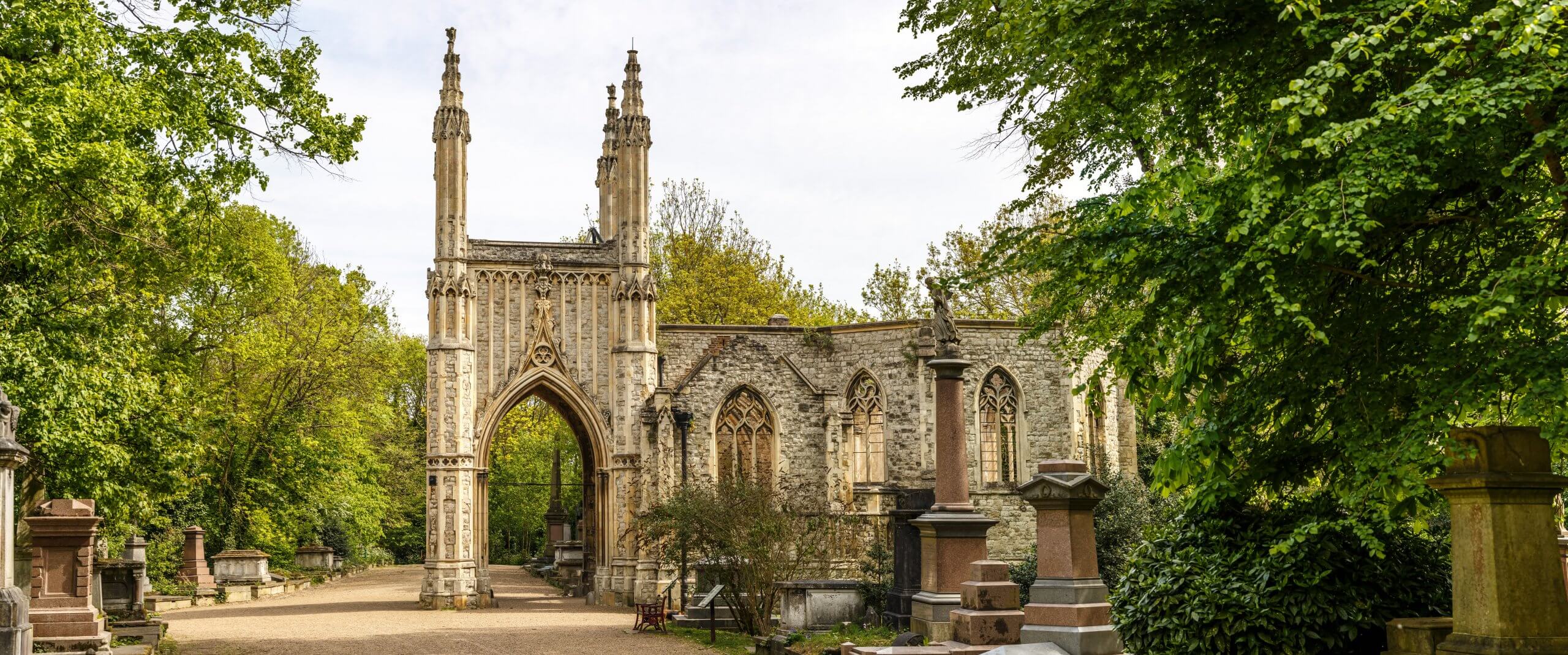 You might not think a cemetery could be romantic, but take our word for it on this one. Nunhead Cemetery is famous for being one of the "Magnificent Seven" Victorian cemeteries in the city. Nunhead is full of beautiful stone and marble monuments to many eminent citizens who are interred there that it's like walking through a sculpture garden.
Whispering Gallery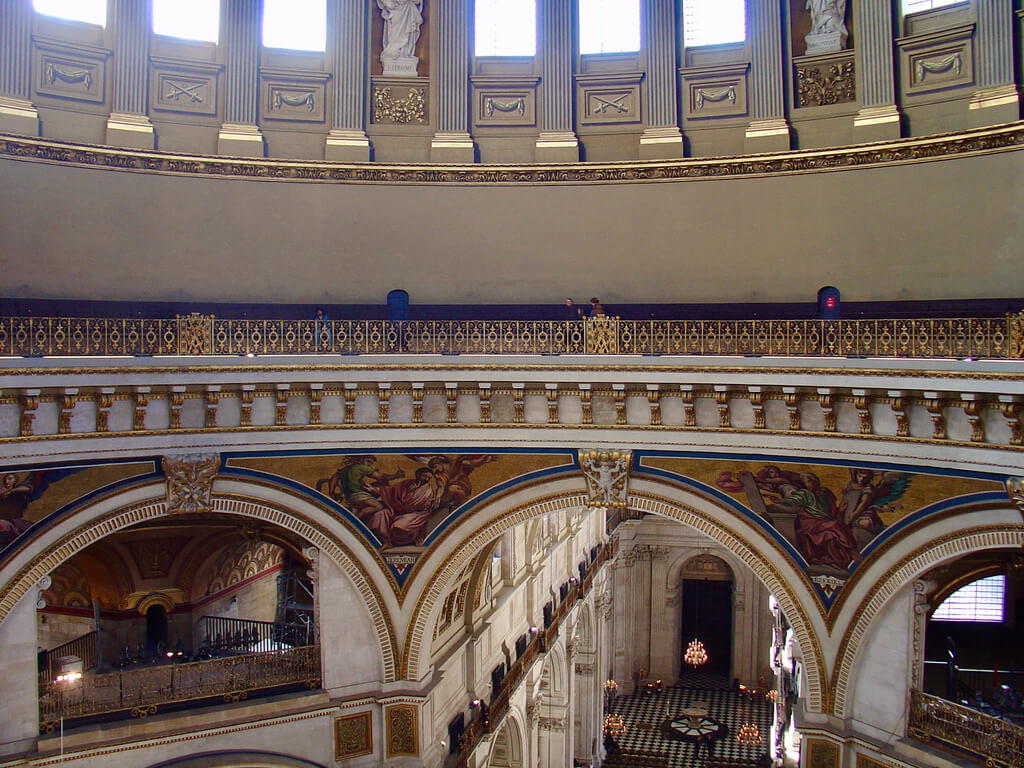 If you want to whisper sweet nothings, the Whispering Gallery at St. Paul's will present a new way to do that. Part of the church's dome that was completed in 1710, its unique construction makes things said on one side of the gallery audible on the other. Of course, it is a bit of a trek to get there as the gallery sits thirty meters above the cathedral floor, meaning you have to climb the 259 steps to experience this acoustic wonder, though it will be an experience you never forget.
Notting Hill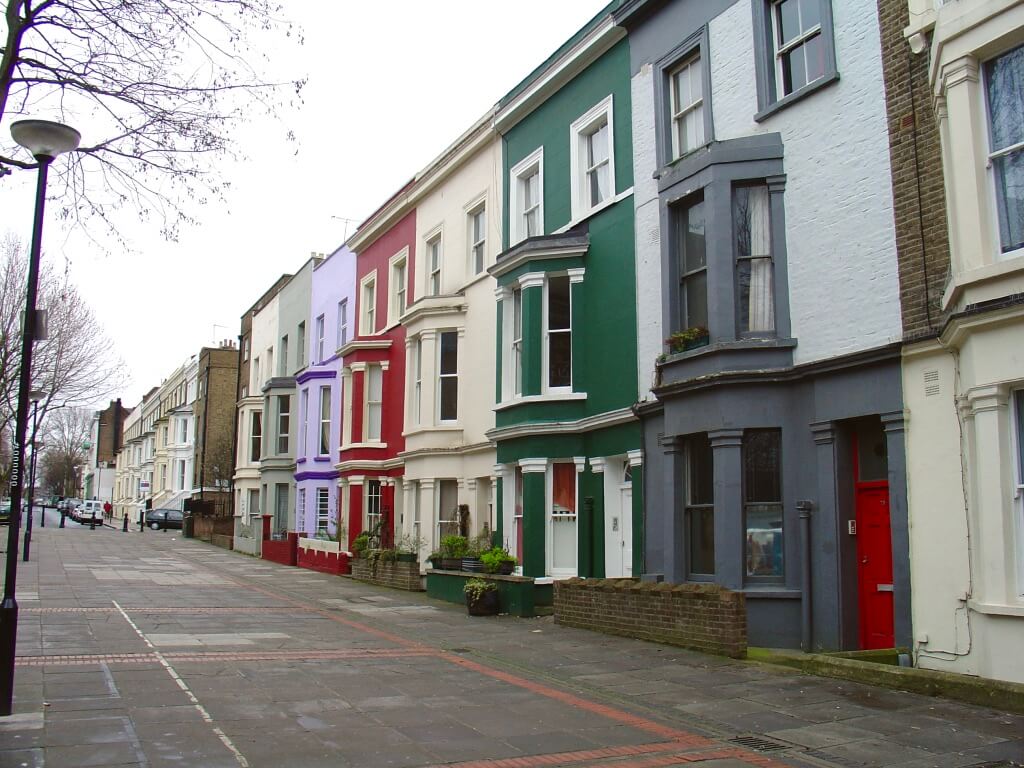 The 1999 film Notting Hill is among the many romantic Richard Curtis Films starring Hugh Grant.  Named for the part of London in which the movie takes place, you can actually visit many of the locations used for filming or inspired by the movie.  This includes the famous "Blue Door" that belonged to the home of Grant's character William and his flatmate Spike.  There's also the Travel Bookshop at 142 Portobello Rd that was used for the shop exteriors and The Notting Hill Bookshop at 13 Blenheim Crescent on which William's bookstore was based. 
Columbia Road Flower Market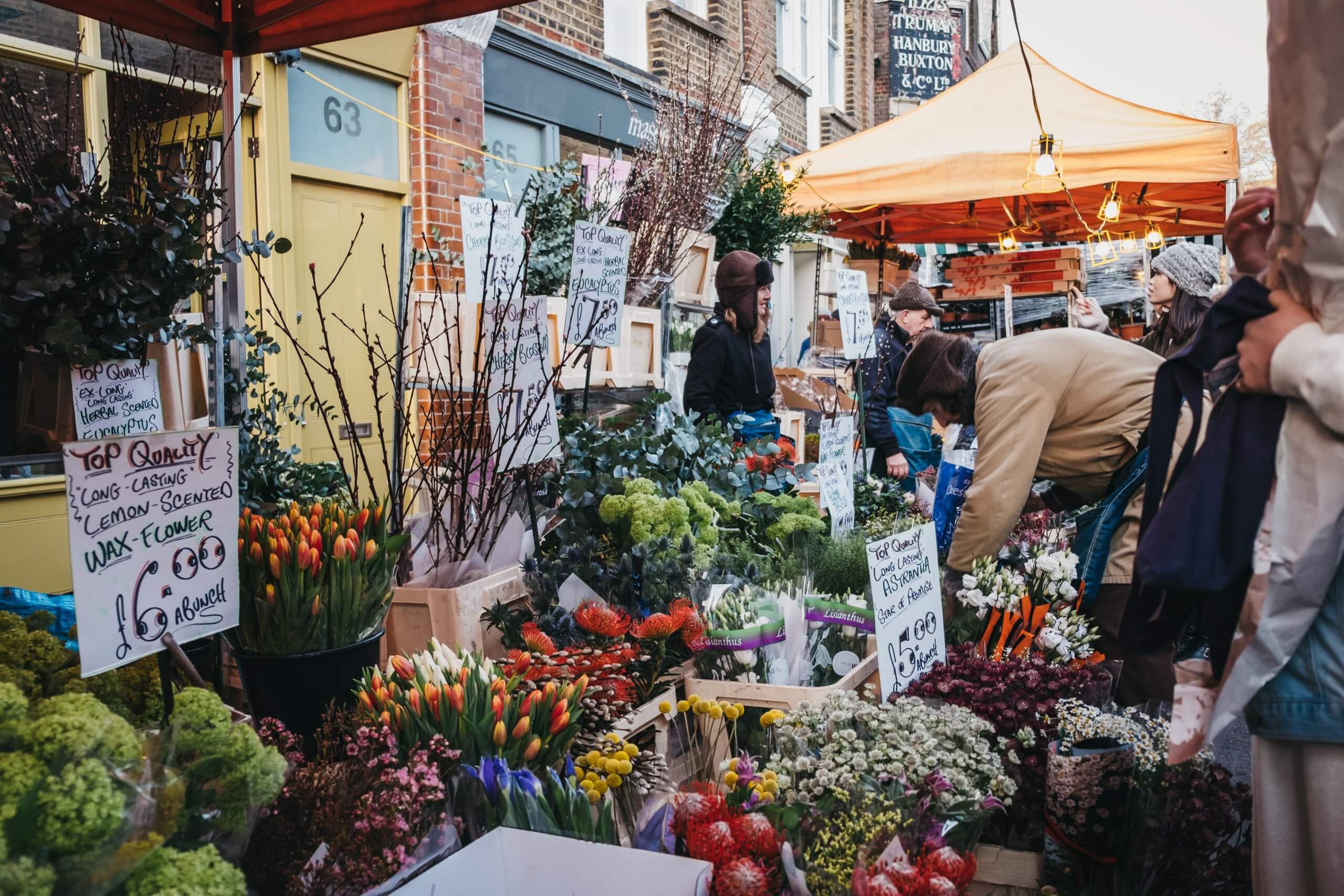 Need some roses, daisies, or other flora for your sweetie, then the Columbia Road Flower Market is the place. Lined with any number of flowers, cacti, buds, ferns, and more, you're bound to find something that your partner will love as much as you. The flower market even has a small number of non-floral items such as baked goods, pots, art, and even vintage clothes, so you can find a gift that will last a bit longer.
Little Venice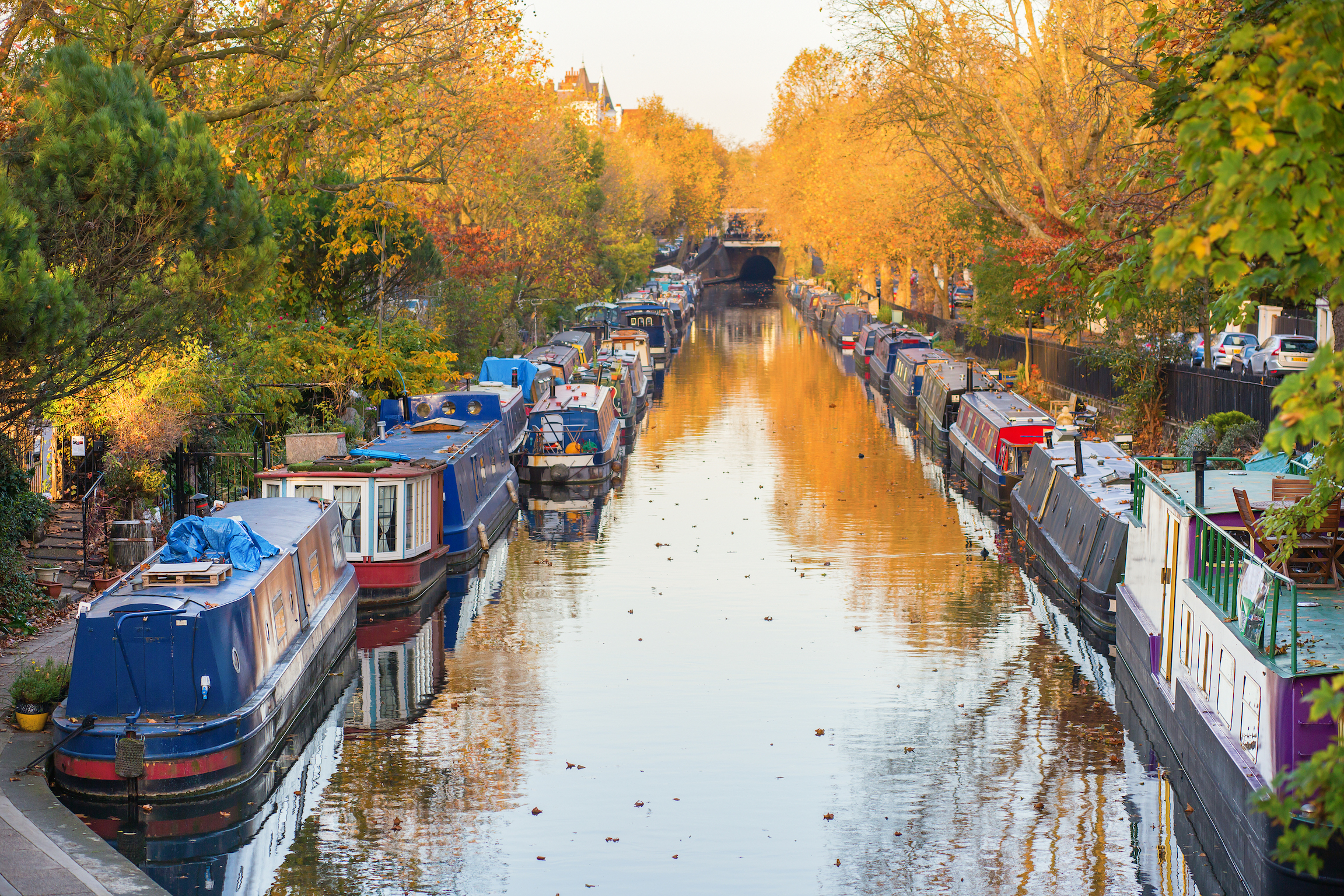 Certainly one of the prettiest spots in London, Little Venice can be found at the junction of Regents Canal and Grand Junction Canal.  The canal boats themselves provide plenty of colors to compliment the area and engender feelings of romance.  Besides the prettiness of the area, walking along the canal will find you any number of things to do including restaurants, museums, pubs, and cafes.
Hampstead Pergola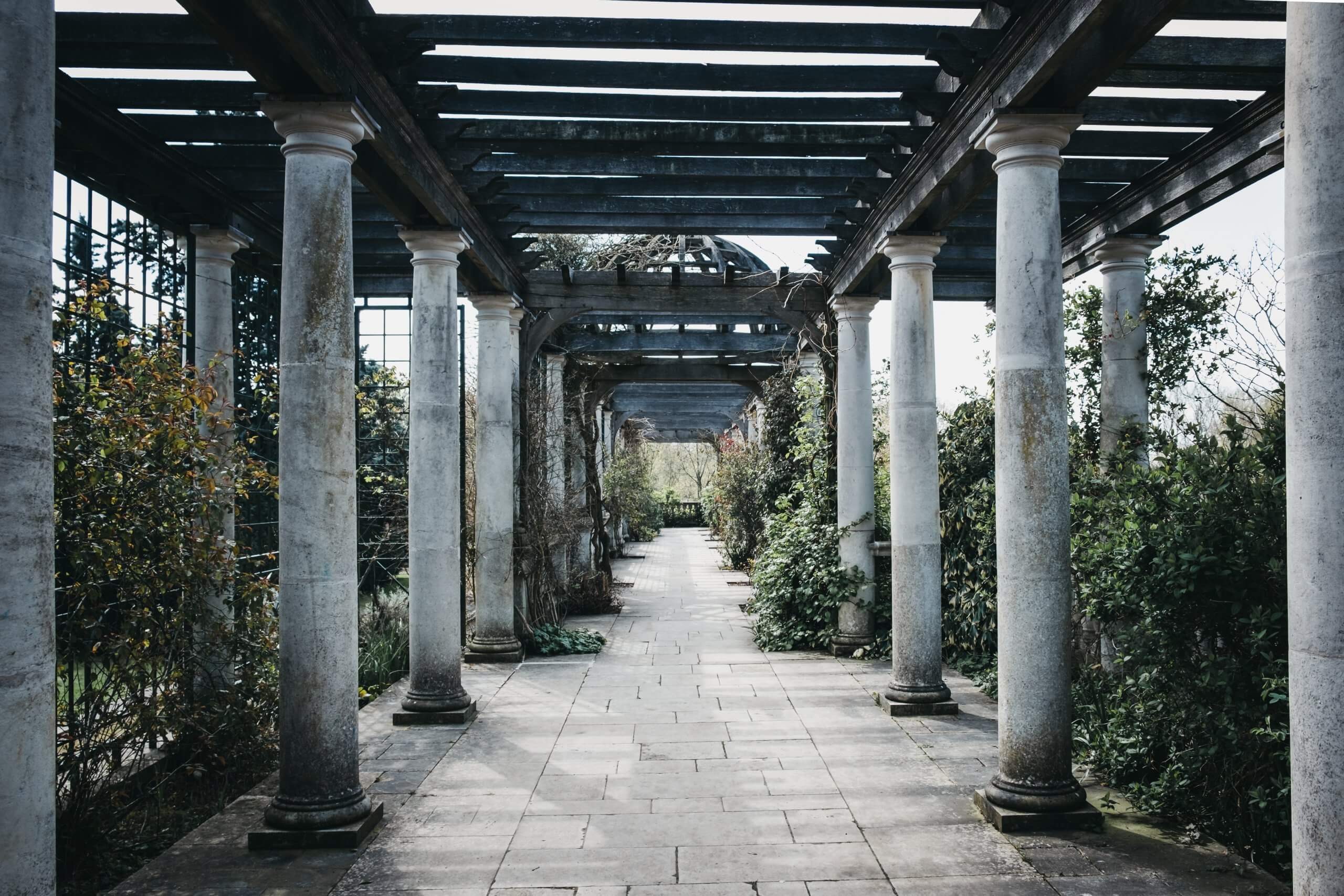 Built-in 1904 to overlook the heath, the Pergola and nearby Hill Garden's grandeur have aged like fine wine, only adding to the location's beauty. In a much better condition than it once was, the pergola is certainly worth your wandering, and since it is as wide as Canary Wharf is tall, you'll have plenty of room for it. You and your loved one can wander for hours and take in the natural beauty.
St. Pancras Station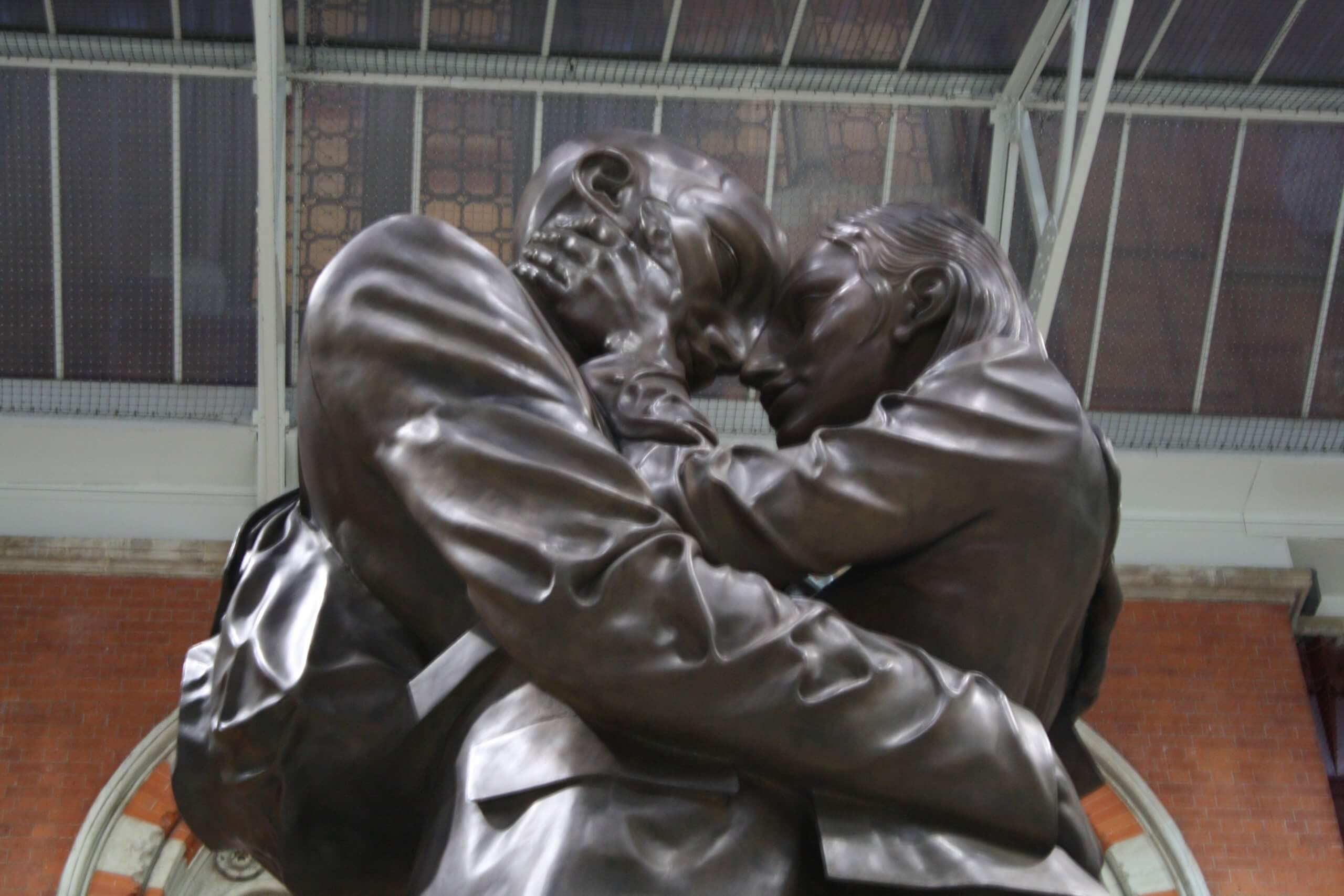 St. Pancras Station has long been a place of meetings between loved ones.  The history of romance was commemorated in 2007 with the sculpture known as The Meeting Place.  Designed by Paul Day, it depicts a couple embracing with love.  It's up to the individual's interpretation of what their story is, but that can deepen the romance between you and your partner as you build their story together.