More than just a film with Hugh Grant and Julia Roberts, the movie does do a good job of showing how absolutely gorgeous this area of London is. Over its history, Notting Hill has been many things from a pottery center to a Caribbean immigrant community to an affluent gentrified neighborhood. Today, all of these aspects of its past offer plenty of reasons to visit and immerse yourself in Notting Hill. We've identified our top ten favorite things to do and places to go in Notting Hill, going from its movie connections to its cultural heritage. Let us know your own favorites in the comments.
The Famous Blue Door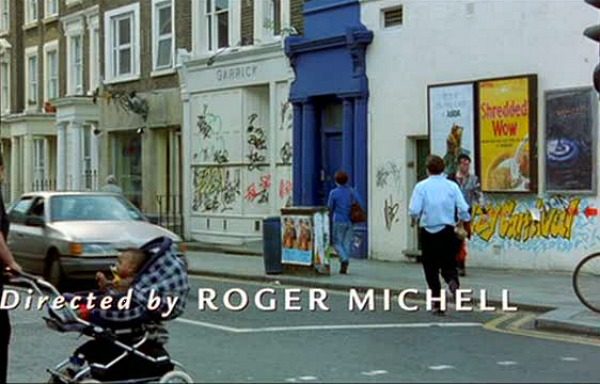 280 Wilbourne Street, just off Portobello Road, is probably the most famous address in Notting Hill thanks to the 1999 film written by Richard Curtis. Curtis actually used to live here, which is how it ended up being used in the film as Hugh Grant's residence. Successive owners painted it because of all the attention it was getting, but the current owners decided to paint it back because it was so beloved.
The Restaurants
One of the best things that Notting Hill offers is the wide array of culinary delights that can be found in the neighborhood. There's no shortage of Italian restaurants from Portobello Garden Café to Saporitalia, but you can find a lot more from traditional fish and chips at The Chipping Forecast to British small plates at The Shed and even a Nando's if you're feeling cheeky. Wandering the streets will no doubt bring a collection of wonderful food scents that will entice you and there are a couple more places on this list that offer their own culinary delights.
Bookshops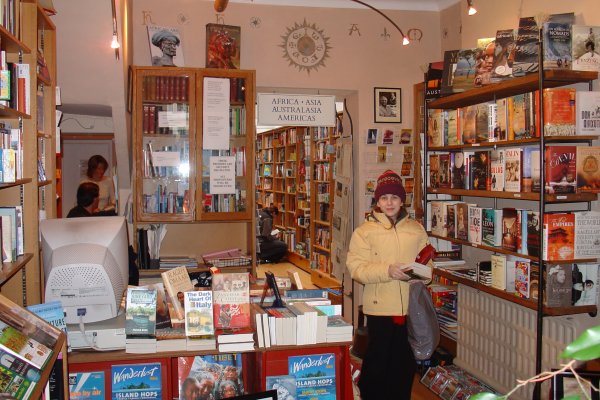 Another of Notting Hill's great experiences are its bookshops. From the Travel Book Shop that was also made famous in Notting Hill as Grant's workplace to the Book & Comic Exchange, there are enough stores to rival Hay-on-Wye in Wales when it comes to catering for different tastes. You could also go to Waterstones on Bayswater Road for the big store experience, but it's really the small atmosphere of shops like The Blue Door, The Notting Hill Bookshop, and Wild Man Books that will really give you a feel for the area.
Beach Blanket Babylon
This restaurant and bar on Ledbury Road is known as much for its food and drink as it is its eclectic interior. Each part of BBB from the bar to the dining rooms to the private spaces has a different theme such as the crypt, the rococo mansion dining rooms, and the more kitsch-style bar. The service has received some less-than-stellar reviews in the past, but it's easy to forgive when their cocktails are some of the best in Notting Hill, featuring drinks such as Pineapple Empire and Forget Me Not.
Churchill Arms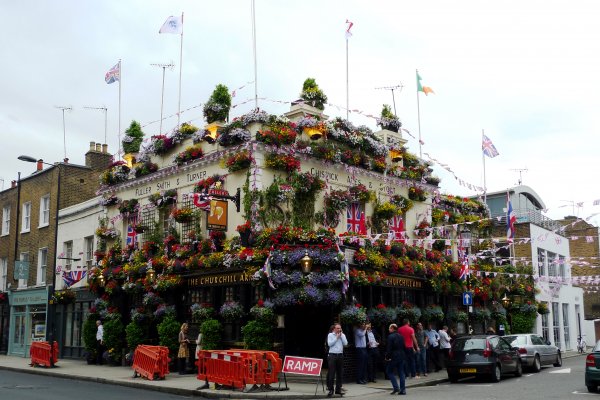 Named for the late Prime Minister, a pub has existed here since the 19th Century, but it hasn't always looked like it does today. The interior is absolutely packed with Churchill memorabilia while the outside resembles something akin to the Hanging Gardens of Babylon. The pub spends about £25,000 on flowers annually to keep its exterior covered in greenery. Its longtime manager, Gerry O'Brien, just retired in 2017 after thirty-two years at the helm of the pub, but you can still find great food, great atmosphere, and great Fuller beers inside.
Museum of Brands, Packaging, and Advertising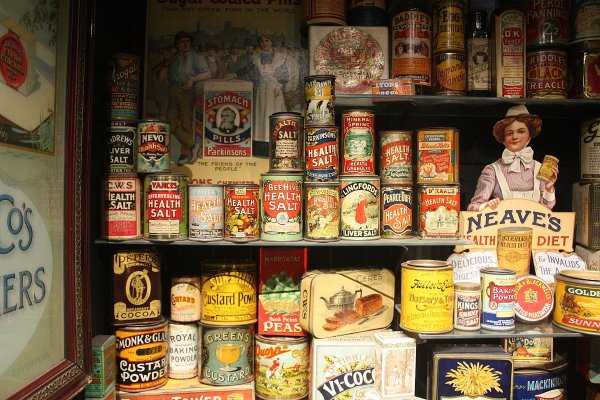 The Museum of Brands, Packaging, and Advertising on Lancaster Road is dedicated to the history of selling us things. The museum's collection goes back to the Victorian period and includes not only packages and posters, but also items such as OXO cubes from World War I and Rimmel Cosmetics from the 1890s. The museum also puts on workshops so you can get in-depth lessons into what it takes to market a product in any era. It's a great way to remember the ads and products of our past while understanding more about how companies market their goods and services.
Electric Cinema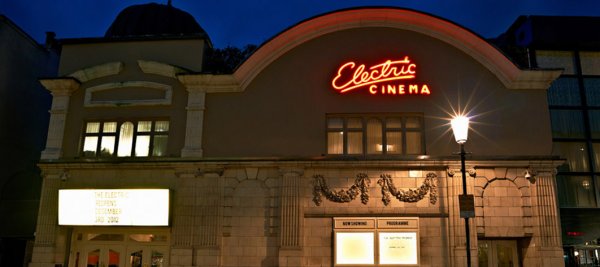 One of the best cinemas in the whole of London, Electric Cinema is also one of the oldest in the United Kingdom. Only shuttered for brief periods during its history, it has been in near-continuous use since opening in 1910. The theatre continues to show the latest releases and offers an array of snacks as well as alcoholic and non-alcoholic beverages. Once you're done with your film, you can check out the adjoining Electric Diner for a meal.
Notting Hill Tours
Notting Hill is a place where it's really best to walk around and take in the sights, from our next entry on this list to the many colorful homes that line Notting Hill's streets. The best way to see any place is with a guide who knows the area, and there are many great tours available to help you see and know more about Notting Hill that you can get walking around on your own. Whether you want to walk with Jordan on See Notting Hill or ride with Joe in his black cab for Notting Hill Taxi Tours, they are both going to provide you with plenty of information, some of it unknown even by people who live there. If you're more into film, the Rom-Com Tour of London certainly takes you through the neighborhood.
Portobello Road Market
Easily one of the top reasons to visit Notting Hill whether you're a tourist or a London resident, the Portobello Road Market ranks amongst the city's best open-air shopping venues. The market is mostly known for its extensive collection of antiques with over 1,000 vendors lining the street, but there are also a number of other stalls selling produce, new items, and second-hand goods. It should be noted that the market can get pretty crowded, so you might want to check the opening times for the day you plan to visit and get there as early as you can.
Notting Hill Carnival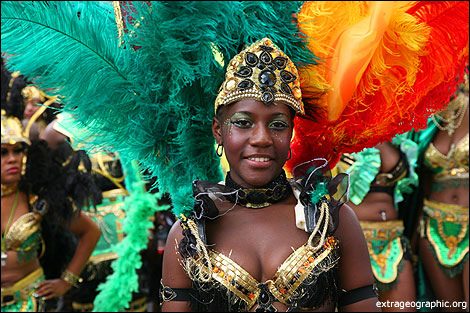 Most carnivals around the world are usually held as a precursor to the Christian season of Lent, but Notting Hill's comes along in late August. The Carnival is Europe's biggest street festival and dedicated to celebrating the Caribbean culture of London and recognizing this important ethnic community in Notting Hill. It has been around since 1964 and is full of music, dancing, and food for two days, with the main party and parade falling on the Monday bank holiday. Early Sunday activities are dedicated to families and children before the serious partying begins.