So you live in London or visiting London with your family and amidst the museum visits, bus tours, and strolls through the park, you actually need to find something that will keep your children entertained and make this a fun city for them as well. During the summer and well into the fall, there are plenty of activities to take advantage of with your children. Whether it involves sports, animals, history, music, or the world they live in, there is something fun for all kinds of kids.
1. Sunset Safari – London Zoo
A trip to the zoo certainly seems like a normal activity, but the London Zoo has found a way to bring a new perspective on your kids' favorite animals. From now until 17 July, ZSL London Zoo takes visitors on a unique safari starting at 6 PM and going until 10 PM. During the Sunset Safari, visitors have the chance to see the animals as they are eating dinner and getting ready for bed, all the while hearing from the zookeepers about London Zoo's 750 species. Additionally, there are performances at the Theatre of Life and a World Food Market to make sure that the animals aren't the only ones being fed.
2. Festival of Love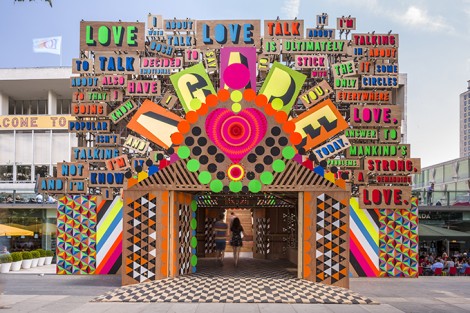 When the news appears to be a constant stream of the world's horrors, it can be helpful to remind them that humanity's greatest emotion is love. Southbank Center always has something going on, and this summer, it's the Festival of Love. From now until 31 August, Southbank Center plays host to a number of exhibitions, performances, and activities meant to exude positive energy and remind us of our responsibility to others. There are also several themed events during the festival, with 18 -21 June being Refugee Weekend, 18-19 July as Mandela Weekend, 8-9 August as Urban Weekend, and 29 July to 1 August as Big Wedding Weekend. Of course, this is just the tip of the iceberg and there will be plenty of other activities to enjoy.
3. Baby Disco
Who's ready for a dance party? There are a few disco themed events running in London this summer and fall. DJ Monski Mouse hosts a family disco for the under-5s crowd that plays a mix of old school dance favorites and nursery rhymes designed to get kids and parents strutting their stuff at Southbank Center. Baby Loves Disco also has events at a couple different locations for both under-5s and under-7s that also include play tents, games, and arts and crafts. BLD also has themes to encourage the kids and their parents to put on some fancy dress.
4. NFL on Regent Street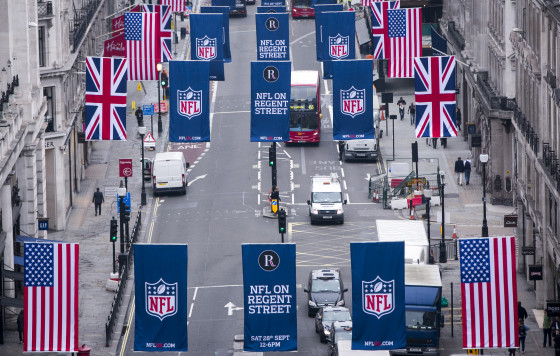 Though traditional football is what dominates in London, Wembley stadium gives American Football a couple of weekends in the fall for the Jacksonville Jaguars and their opponents. While the NFL plays its games in London, Regent Street becomes a hub of activity for the American sport, closing the street to pedestrians only for games, activities, historical exhibitions, a chance to meet some of the NFL's cheerleaders, and concerts on 24 October, the day before the match. Sunday the 25th also hosts a big rally at Trafalgar Square that's not to be missed.
5. Dino Snores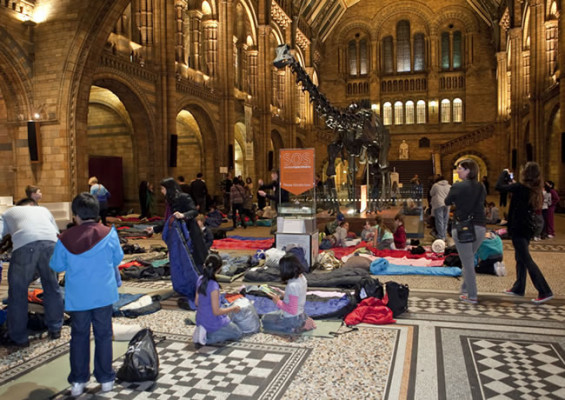 If your child is one of the many that can't get enough of dinosaurs, the Natural History Museum has a couple evenings this summer in which children and their parents can have a sleepover in the museum. The actual sleeping takes place in the Great Hall of the museum under the Diplodocus skeleton, but they might not be able to sleep after the torch-lit tour through the Dinosaurs Gallery, live science show, and creating their own dinosaur in the Dino Design exhibit. Only two dates left in the next couple of months (13 June and 18 July), so get your tickets now before they're extinct.