The River Thames is one of the world's most famous rivers so it's only fair that it's spanned by amazing bridges. Some are hundreds of years old, while others are relatively new, but not only are these bridges a way of getting from one side of the river to the other, many of them are tourist attractions in their own right. Here are five of the best bridges in London to check out whether crossing over the top or sailing underneath.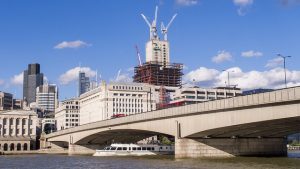 London Bridge
It might not be the most imaginative name for a bridge in London, but it's certainly one of the oldest and most famous landmarks in the capital. The current bridge – 269 metres in length – opened to traffic in 1973 but there have been several variations over the years from as far back as the Roman times. It was originally the only crossing over the Thames and it's now the only bridge to have heated pavements (under the concrete blocks) to stop it from icing over in the winter.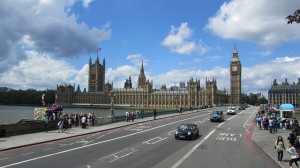 Westminster Bridge
Westminster Bridge was opened in 1862 and spans 252 metres across the Thames. The bridge is predominantly green in colour to match the leather seats in the House of Commons and anyone on this impressive structure will be able to enjoy a sensational view of sights such as the Houses of Parliament and Big Ben on the north side of the river and the London Eye on the south.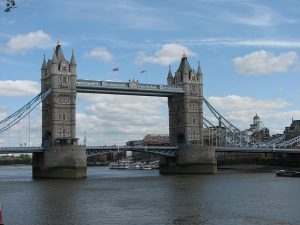 Tower Bridge
At 244 metres long, Tower Bridge is probably the most iconic and recognisable of London's bridges. After eight years and with the hard work of around 432 construction workers, the part bascule and suspension bridge was completed in 1894. In order to support the bridge, two huge tiers made out of 70,000 tonnes of concrete were sunk into the river.
Tower Bridge by ThisParticularGreg on Flickr – http://www.flickr.com/photos/thisparticulargreg/387292069/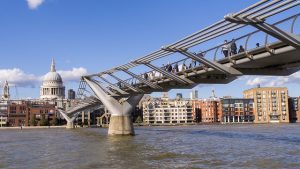 London Millennium Footbridge
Famous for its wobbly beginnings, as well as appearances in 'Harry Potter and the Half-Blood Prince' and the opening sequence of 'The Apprentice', the Millennium Bridge was completed (as you might expect) in the year 2000. The pedestrian-only footbridge didn't get off to the best of starts though as it created a swaying motion that forced the bridge to be closed for two years. The suspension bridge with its innovative 'blade of light' design is 325 metres long and able to support 5,000 people at any one time.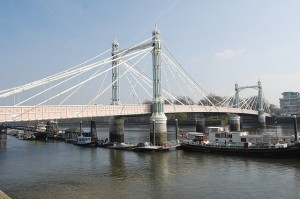 Albert Bridge
Connecting Chelsea and Battersea, Albert Bridge – named after Prince Albert (husband of Queen Victoria) – is one of the most famous landmarks in West London. Like the Millennium Bridge, it too had structural problems when it was first built in 1873 and had to undergo a great deal of renovation work. Standing at 220 metres in length and covered with thousands of coloured lights, the bridge looks incredible at night.