The Museum of Brands in Notting Hill features the evolution of packaging design and brands with thousands of items on display. So many of the household items we all have in our cupboards are included in the huge glass cabinets. If you're ready for a nostalgia-filled hour, then this is the place to visit.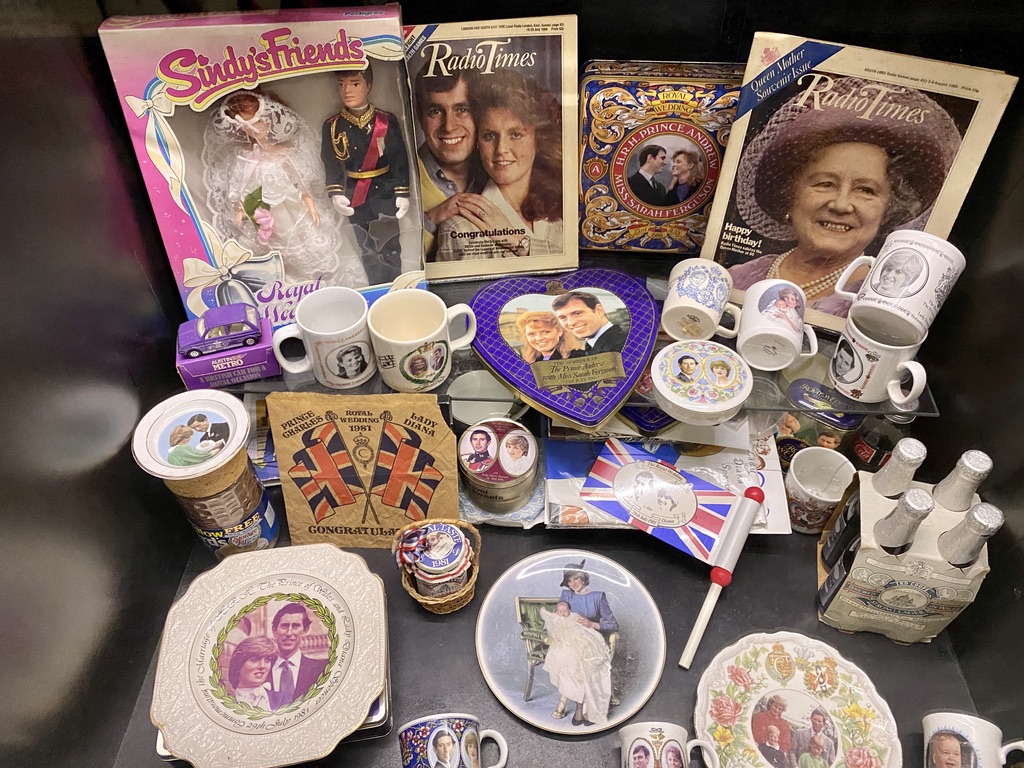 About The Museum of Brands
There's one man behind this obsessive collection. Social historian Robert Opie has followed consumer products and promotions for more than fifty years. By 1975 his private collection was substantial enough to be used for an exhibition at the V&A (Victoria & Albert Museum). And in 1984, he opened the first museum devoted to the history of packaging and advertising in Gloucester.
When the building's lease expired, it was a consortium of major brands who funded the move to London. Cadbury, Twinings, Vodafone, Diageo, Kellogg's, and McVities were founding sponsors, and the museum opening in Notting Hill in 2005. With a collection that never ends, it outgrew the original site and moved to Lancaster Road in 2015. The relocation project added new galleries, event spaces, and a garden.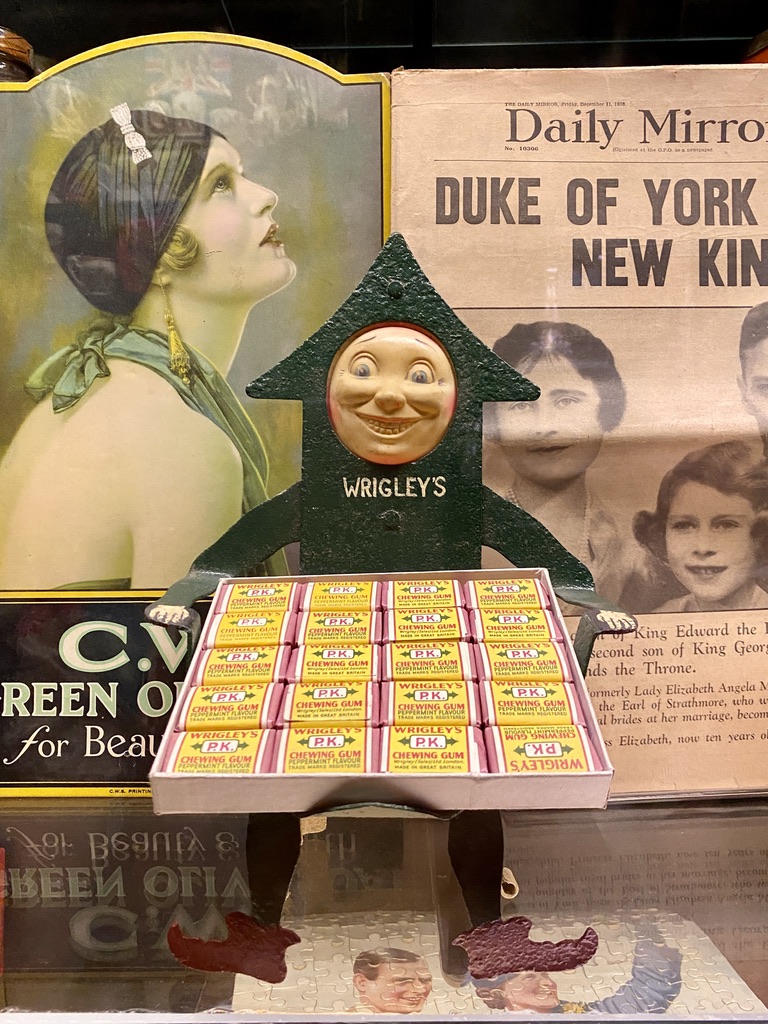 Time Tunnel
The Time Tunnel is a twisting corridor with floor-to-ceiling objects behind glass walls on both sides. The museum exhibits are organized chronologically, creating a walkthrough of consumer history. Items date from the Victorian period all the way through to today, so everyone who visits connects with something. It takes about an hour to reach the end of this section.
It starts with a quick introduction explaining the origins of our consumer culture that extends back to the ancient Egyptians, Greeks, and Romans, and then you're in the Victorian section. Some of today's household brands, such as Cadbury's Cocoa, Colman's mustard, and Bovril, started in the Victorian era, so there are plenty of food tins and boxes to see.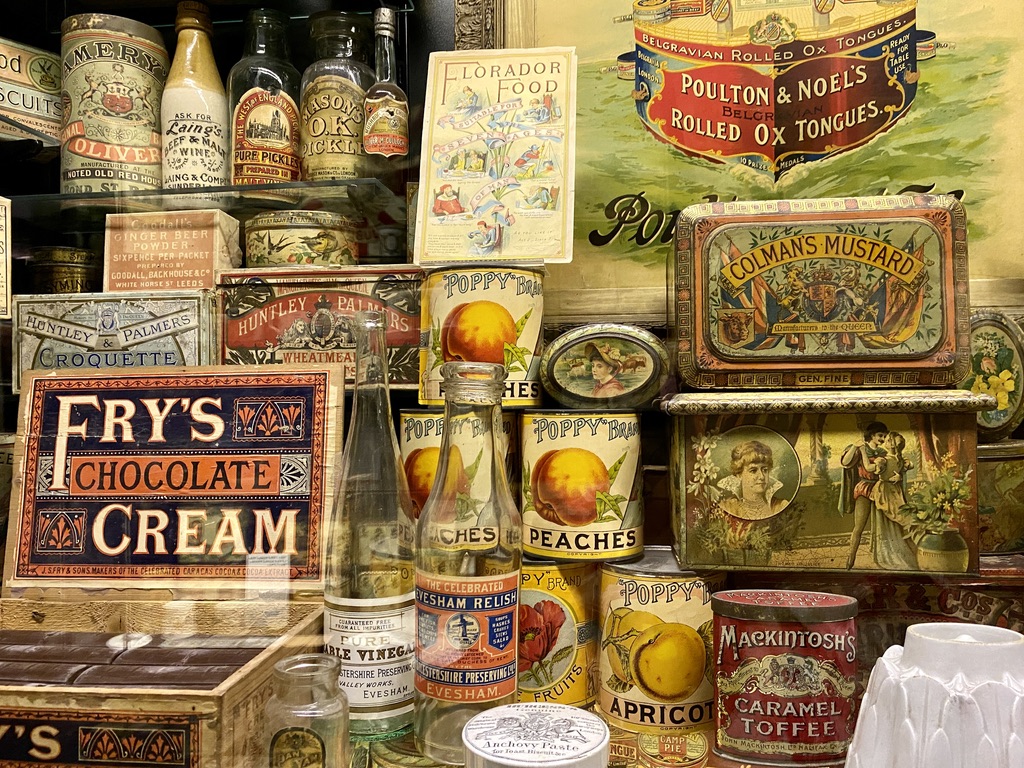 Victorian
There is royal memorabilia from Queen Victoria's wedding in 1840 to her first cousin Prince Albert which starts a theme of celebrations of royal weddings, coronations, and jubilees throughout the museum.
You can see posters advertising the Vauxhall Pleasure Gardens, which entertained adults from 1729 until 1859. And there's a Victorian Childhood area with plenty of toys too.
During Victorian times, the number of periodicals increased rapidly. Punch was launched in 1841 and the Illustrated London News in 1843, so there are newspapers to see as well as song sheets for entertaining.
The Industrial Revolution and the railway system is represented with train posters and timetables. And there's a feature on the 1851 Great Exhibition held in Hyde Park that attracted over 6 million visitors.
The smoking of tobacco in a pipe grew throughout the Victorian reign, but the relatively expensive cigarette was greatly reduced in price when the Bonsack machine was introduced in 1888.
Hygiene improved with the fear of infections from typhoid and cholera outbreaks, meaning more advanced cleaning products as well increased popularity of personal soaps, tooth powder, and perfumes.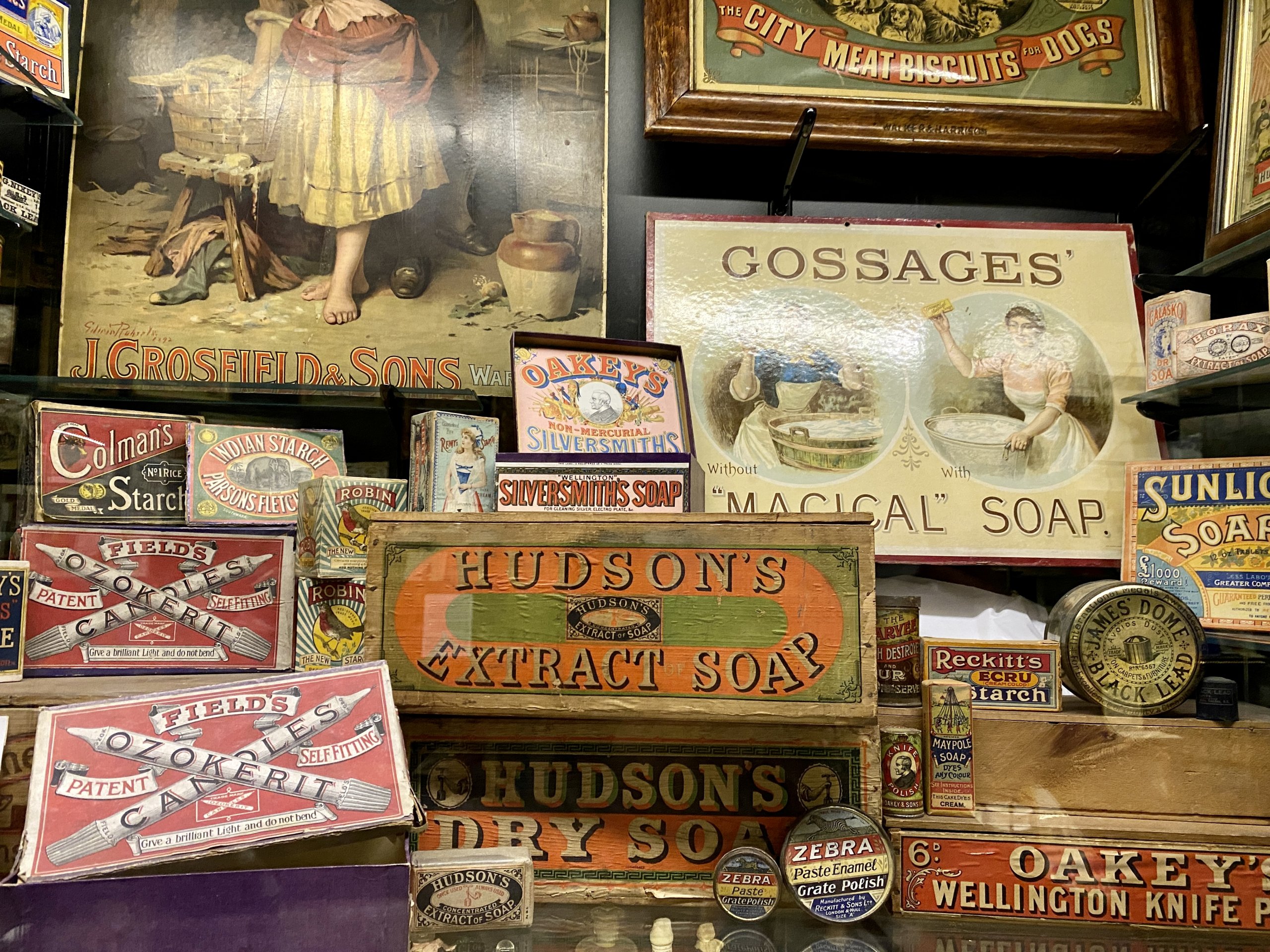 Edwardian
It was in the Edwardian era (Edward VII's reign was 1901–1910) when electricity replaced gaslight and oil lamps. And hobbies became more active, including motoring, table tennis, and roller skating. The Daily Mirror started in 1903, and children enjoyed comic papers.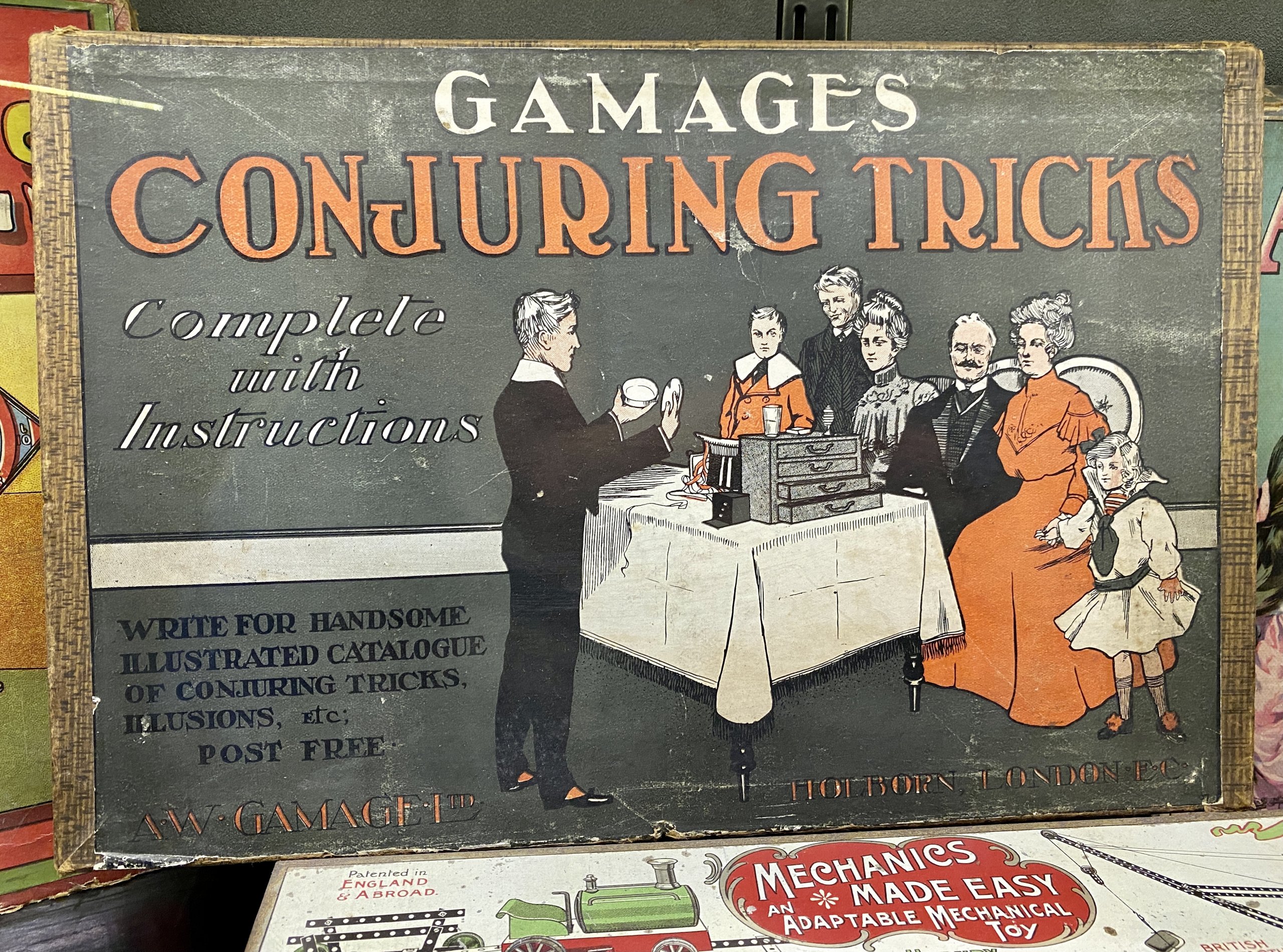 But this was also at the stage in the Time Tunnel when I began to have more questions. I started to ask myself, "What am I looking at?" and "How does it work?" There really are thousands of objects, so most are not labeled, which meant I couldn't get the answers. Here's an example below that confused me. I'm presuming it's a heater, but I could be wrong.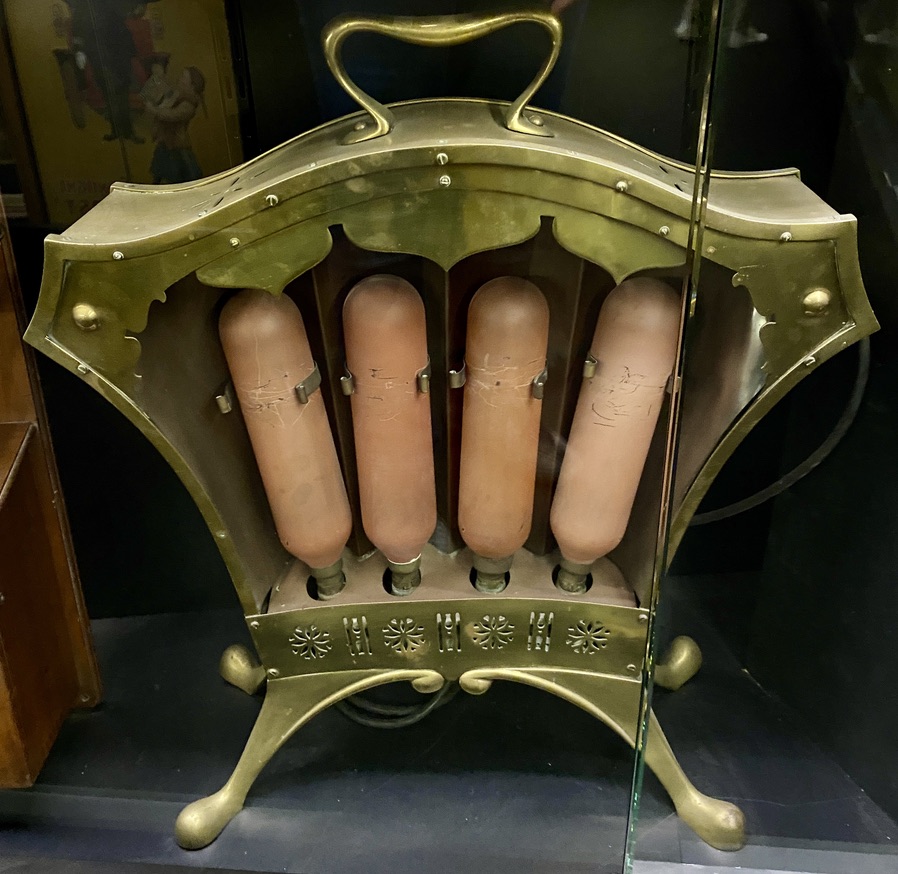 Not knowing what everything it does lead to more conversations, so it was good to hear multi-generation family visitors sharing their knowledge. Raising curiosity was the overwhelming impression I saw from children rather than frustration.
The 1910s & WWI
In the 1910s and World War One sections, there were patriotic board games and commemorative souvenirs when the war finally ended in 1918.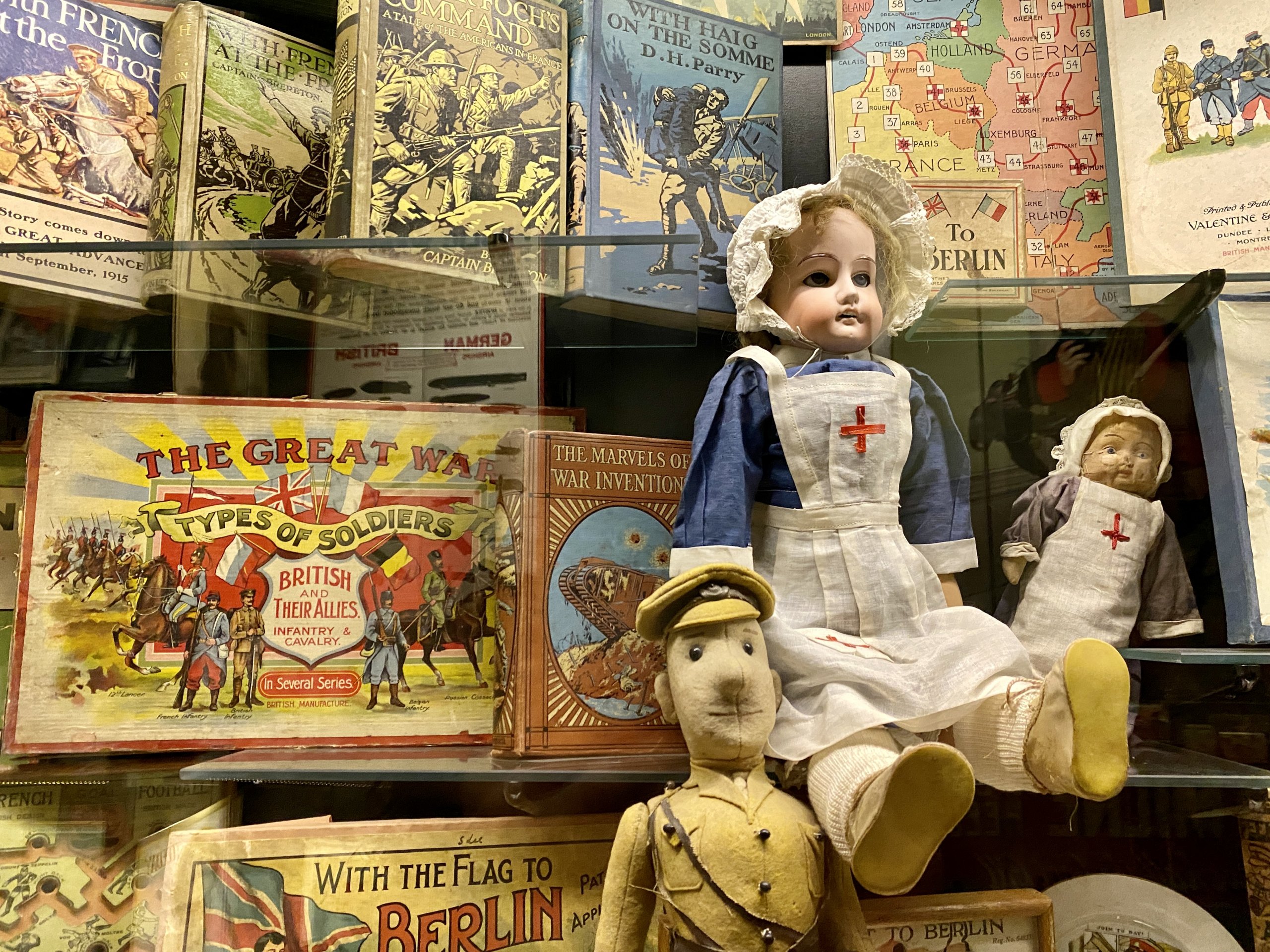 The 1920s
By the 1920s, convenience was becoming important as emancipated women did not want to go back to kitchen drudgery. This was when breakfast cereals became more widely consumed, including Kellogg's Corn Flakes and Shredded Wheat that was promoted with the slogan 'Busy folk prefer this breakfast.'
There's a feature on The British Empire exhibition of 1924–25. I learned that most Empire countries were represented at the world's largest exhibition held at Wembley. The Queen's dolls house, a Tutankhamen exhibition, and a model of the Prince of Wales made of butter in the Canadian Pavillion was popular. And fashion was important, as the dressmaker magazines attest.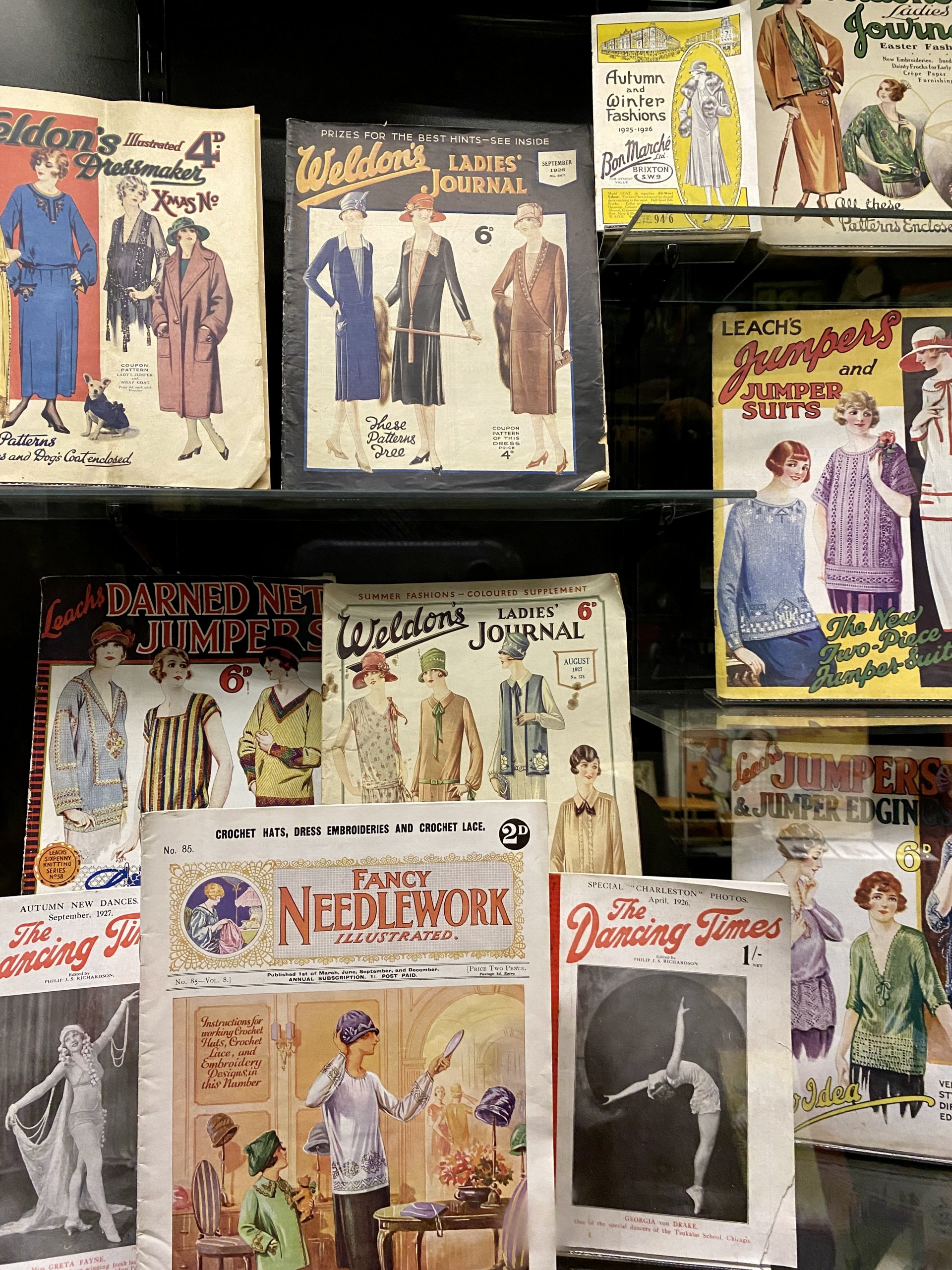 The 1930s
The 1930s brought mass unemployment but also optimism as homes and cars became more affordable. A wide variety of chocolate bars appeared during this decade, including Maltesers, the Mars bar, Smarties, and KitKat. The Christmas staples in every British home are from this decade; Quality Street was launched in 1935, and Cadbury's Roses in 1938. There's a fabulous recreation of a 1930s chemist shop and a large Disney display too.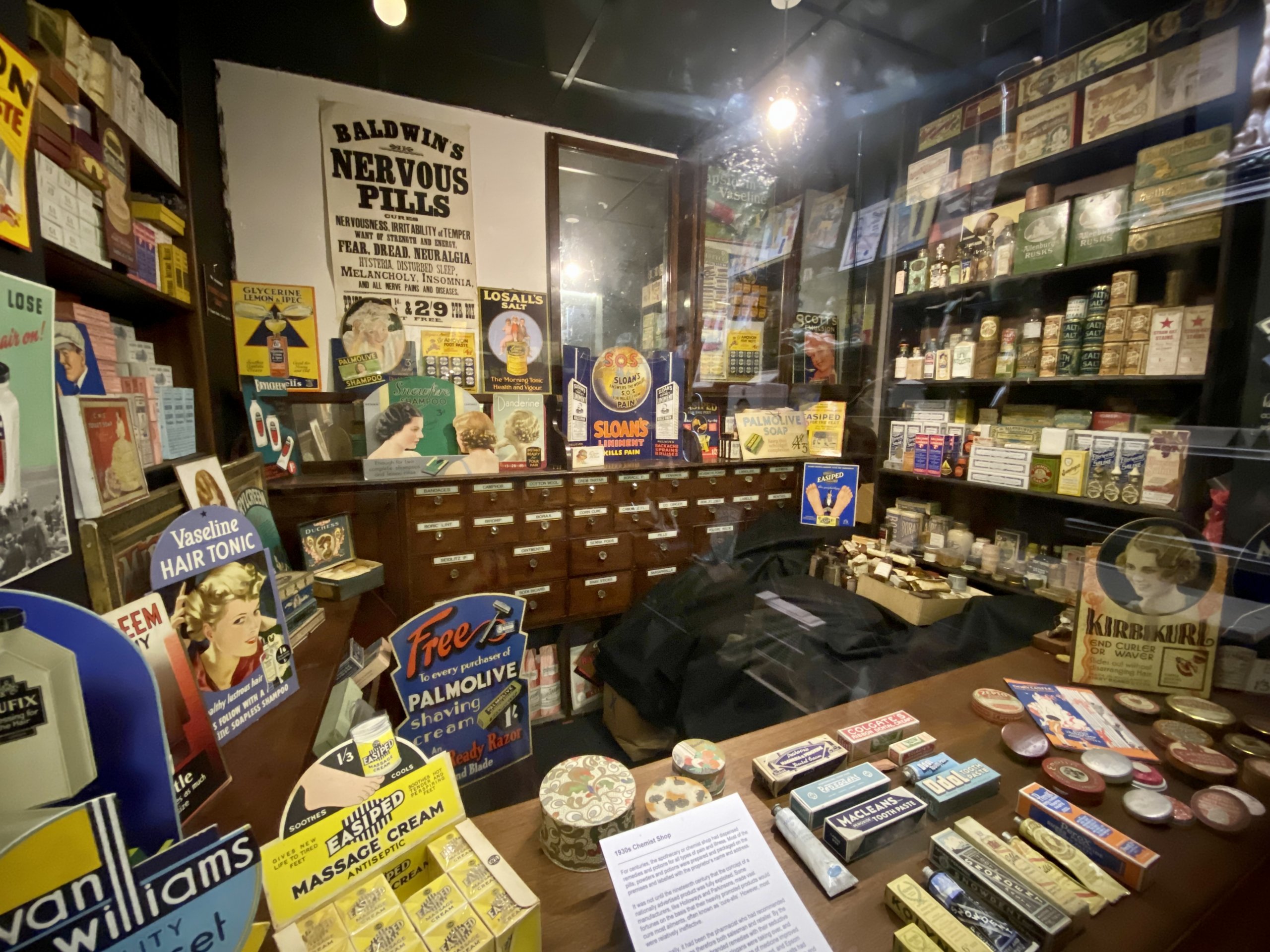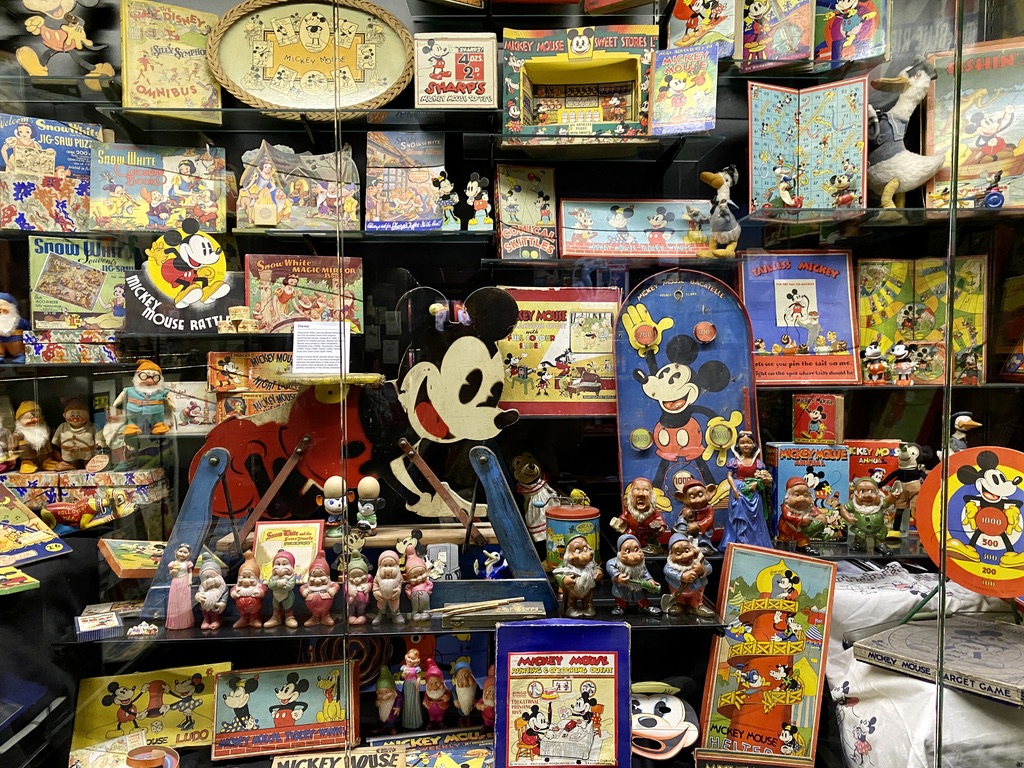 The 1940s & WWII
The 1940s and World War Two section looks at the new attitudes and new values with cartoon characters created to explain life's foibles – gremlins, squander bugs, etc. The British government encouraged recycling due to shortages caused by the war. Shoppers were told to return tins, jars, and cardboard, with posters proclaiming 'your empties wanted.' The population was bombarded with virtuous slogans such as 'dig for victory' to encourage growing your own food to cope with shortages. This decade also had televisions and radios, memorabilia from the London 1948 Olympic Games, and souvenirs from the 1947 marriage of Princess Elizabeth and Philip Mountbatten (yes, that's the Queen and Prince Philip).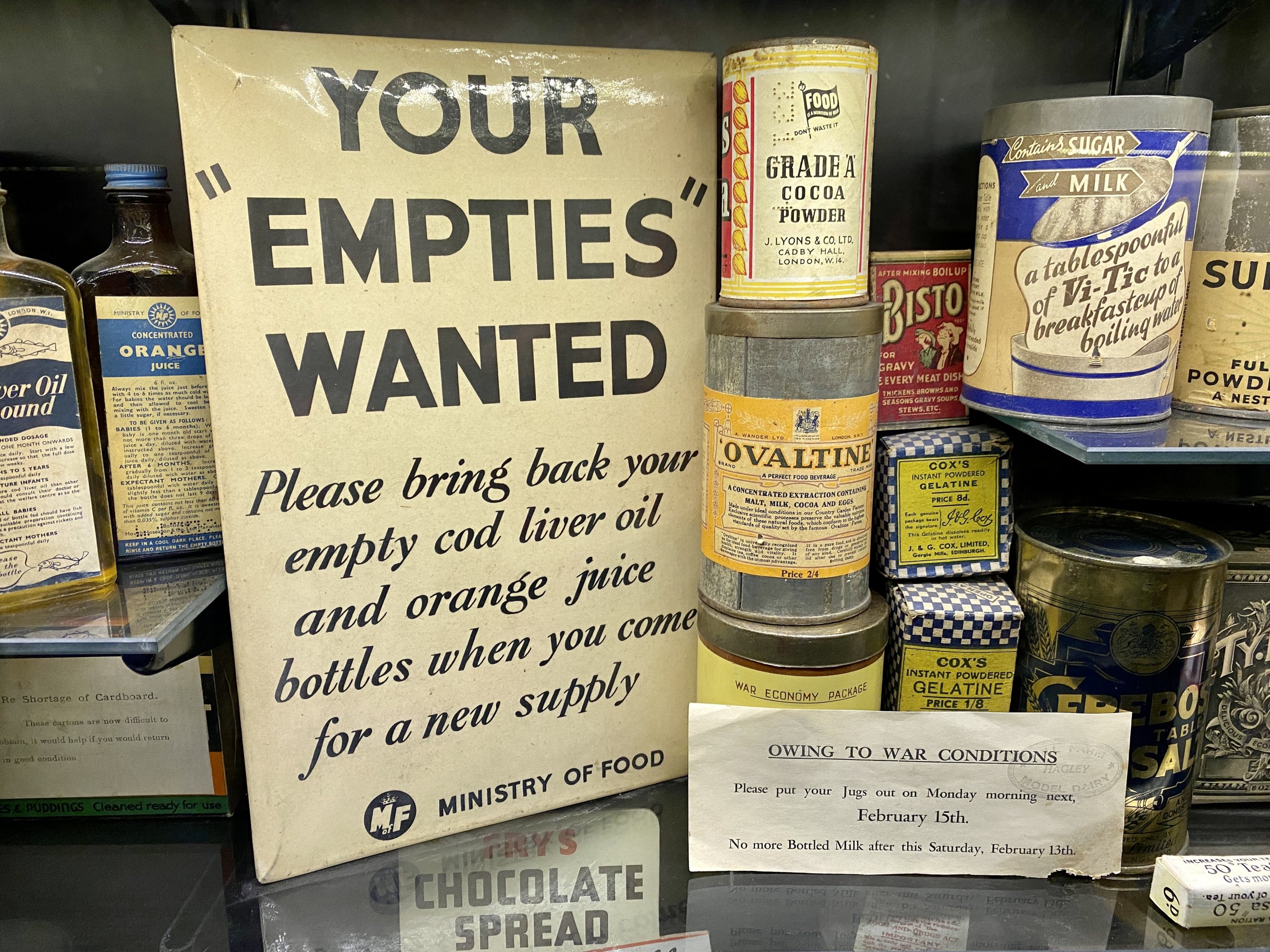 The 1950s
During the 1950s, there was a more national mood of optimism with Queen Elizabeth's coronation in 1953, although this magazine may not have caught her true likeness.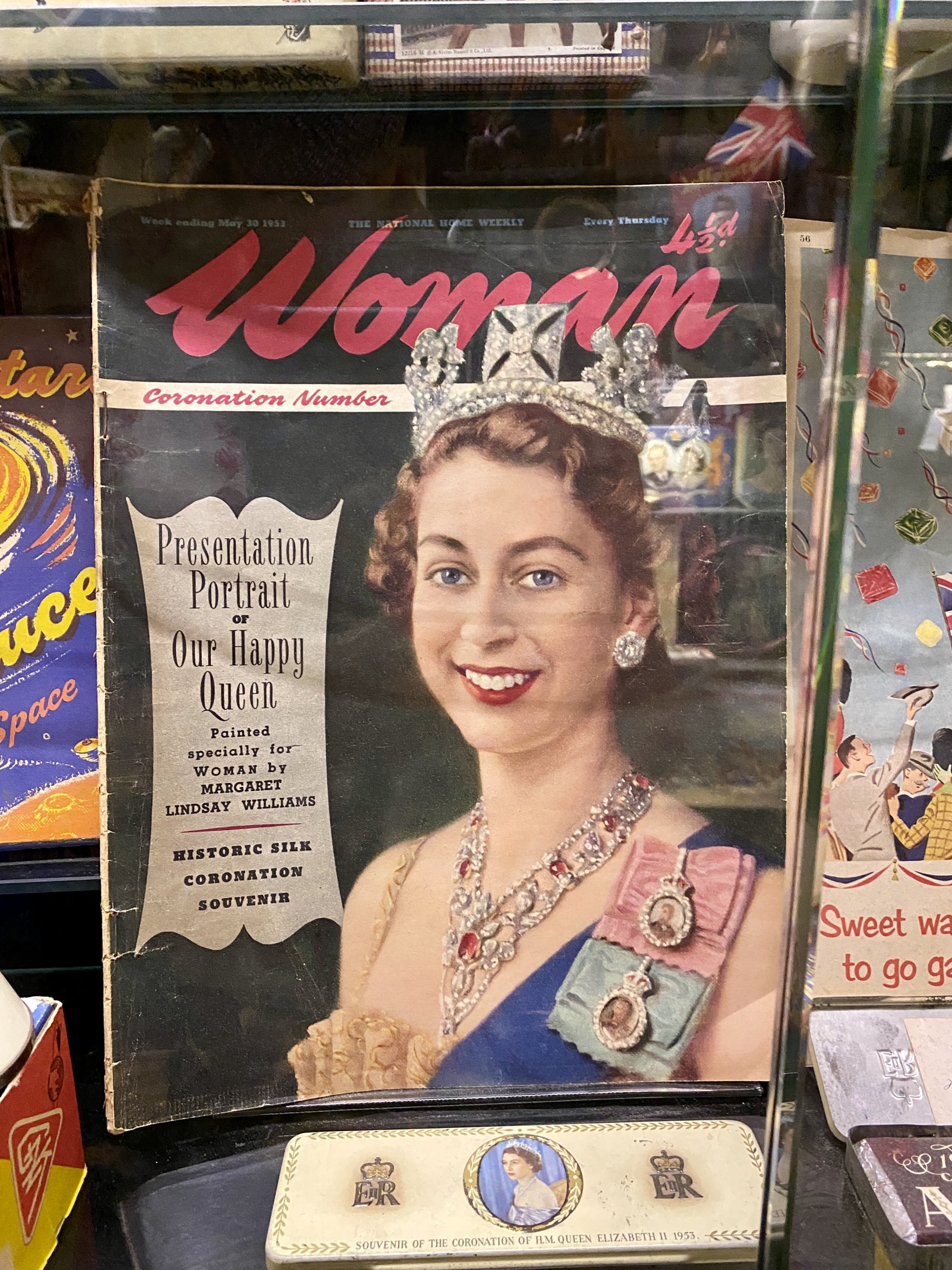 Aiming to raise the nation's spirits in the postwar years, the 1951 Festival of Britain prompted the best of British art, design, and industry. Car ownership increased, as did TV ownership. Toys were heavily influenced by the new entertainment, and there were lots of jigsaws of TV programs. This was when the range on sale in self-service supermarkets increased, including frozen foods. There's a recreation of a 1950s grocers shop so you can see the packaging became brighter and bolder.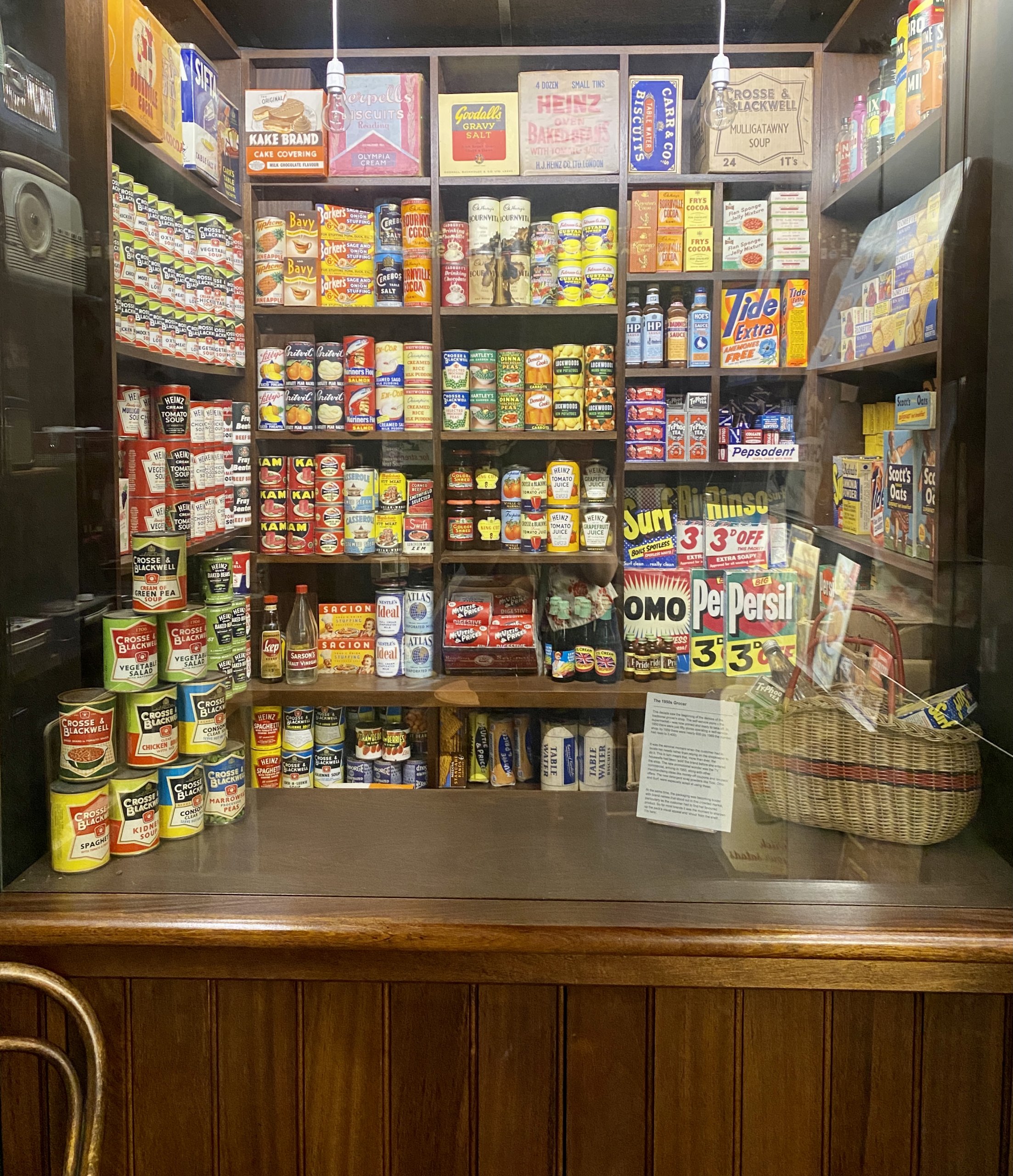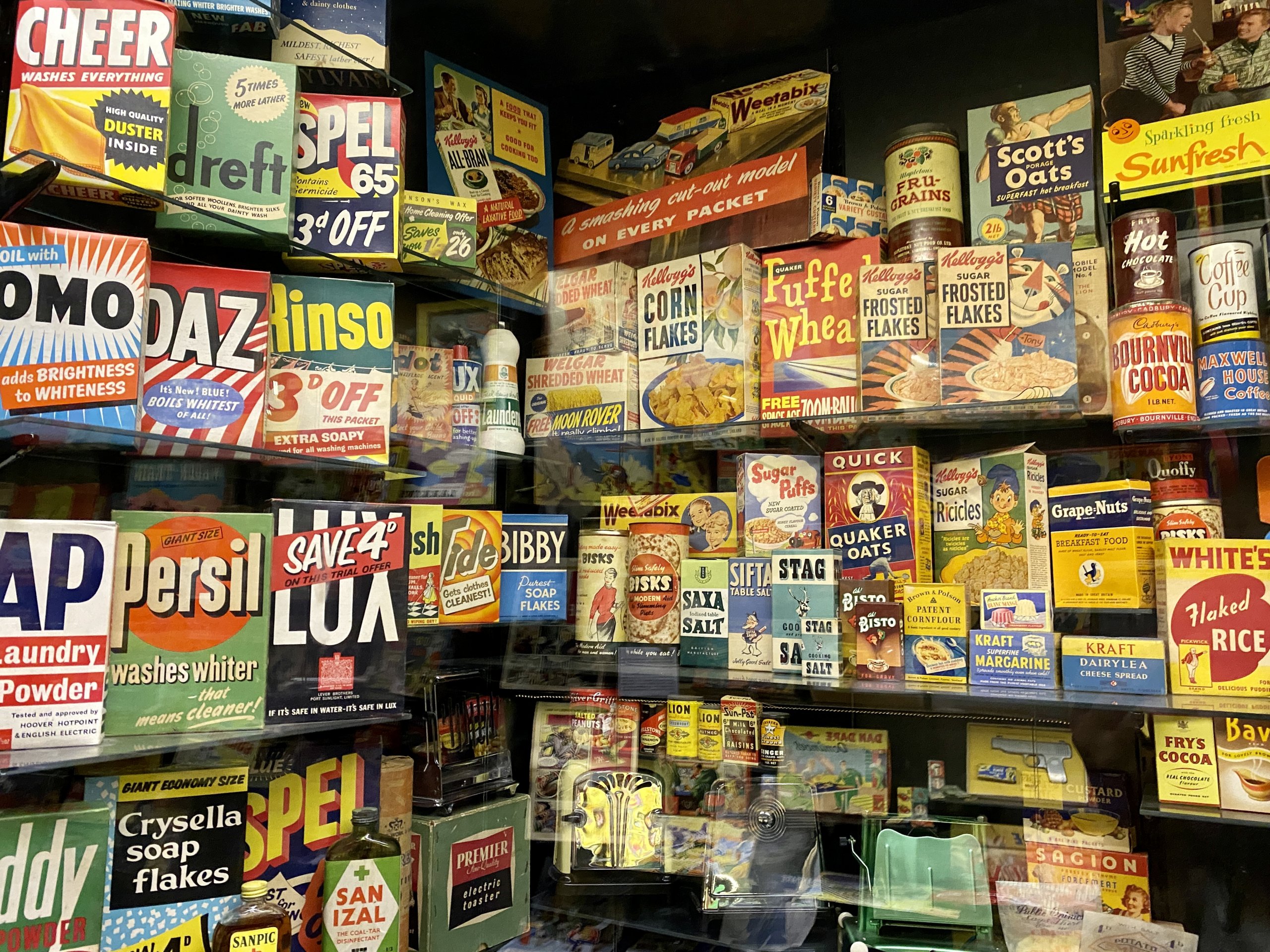 The 1960s
In the 1960s, the Swinging Sixties saw the British pop scene take off. As TV viewing increased, many toys were based on television programs, particularly jigsaw puzzles and board games. Gift boxes of chocolates must have been reduced in cost as there was a huge choice. And packaging continued to get brighter.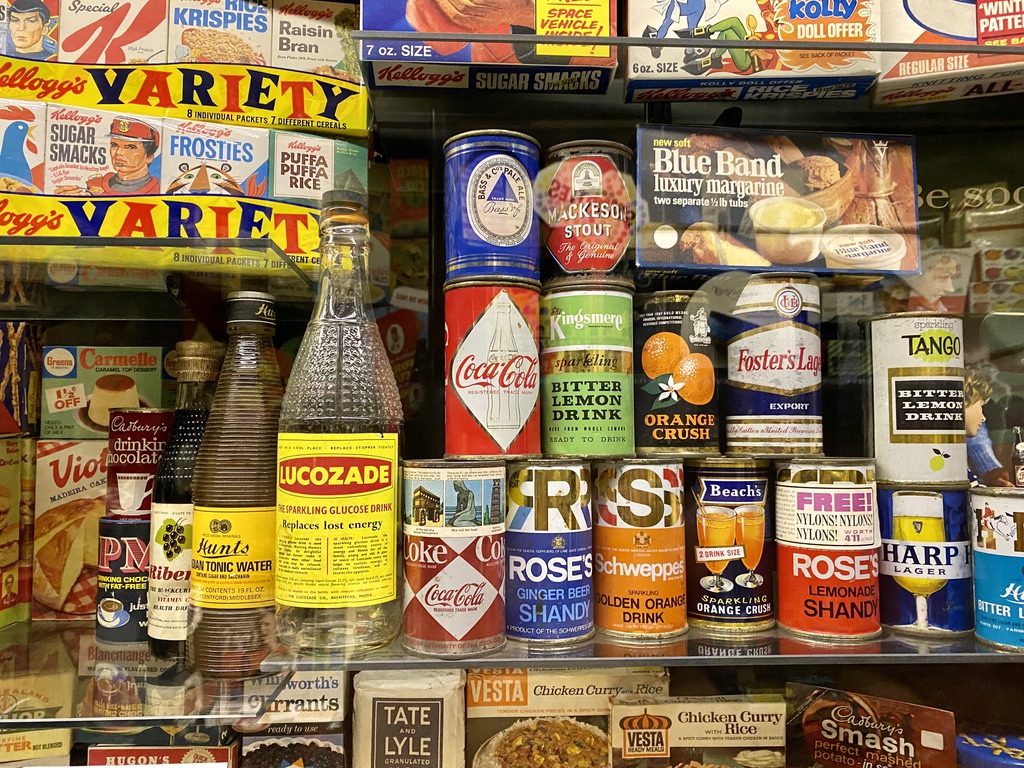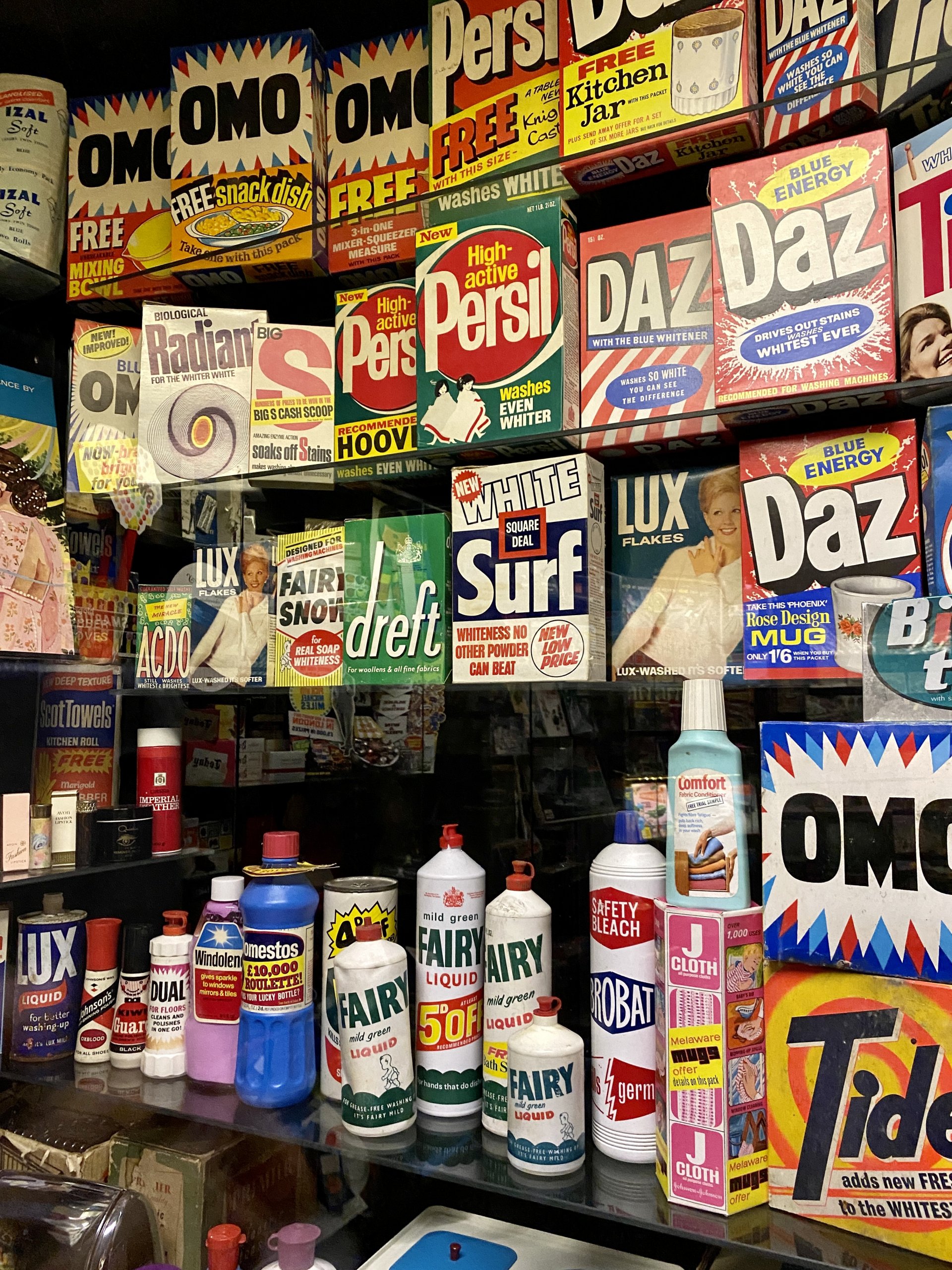 The 1970s
At the start of the decade, the British government introduced decimalization. After 'Decimal Day' (15 February 1971), currency converters were available to everyone, and shops displays priced in both pre and post-decimal currency. Conversion tables were issued by banks and supermarkets and were printed on carrier bags, dusters, tea towels, and even confectionery.
Colour televisions meant celebrity influence increased and music, fashion, and films were popular entertainment. And we could watch again later as the VHS home video system arrived. Toy figurines of characters from the biggest films and television programs were immortalized in plastic, and kids rode out on their Raleigh Choppers. It was during this decade that the fizzy drink market clearly boomed.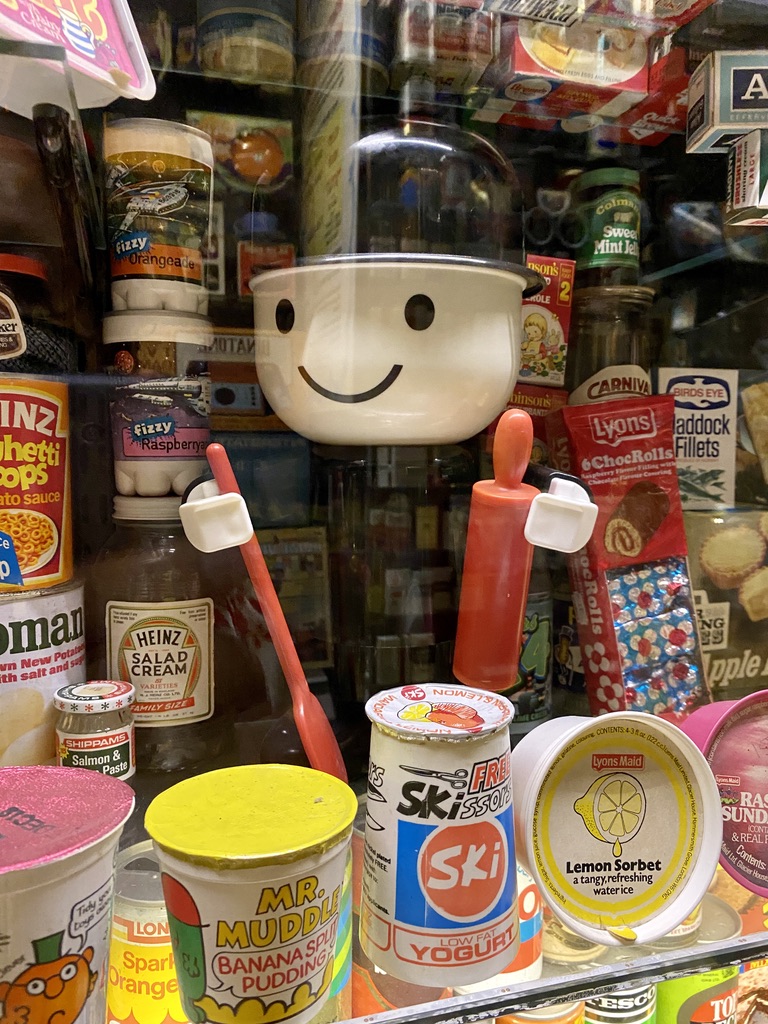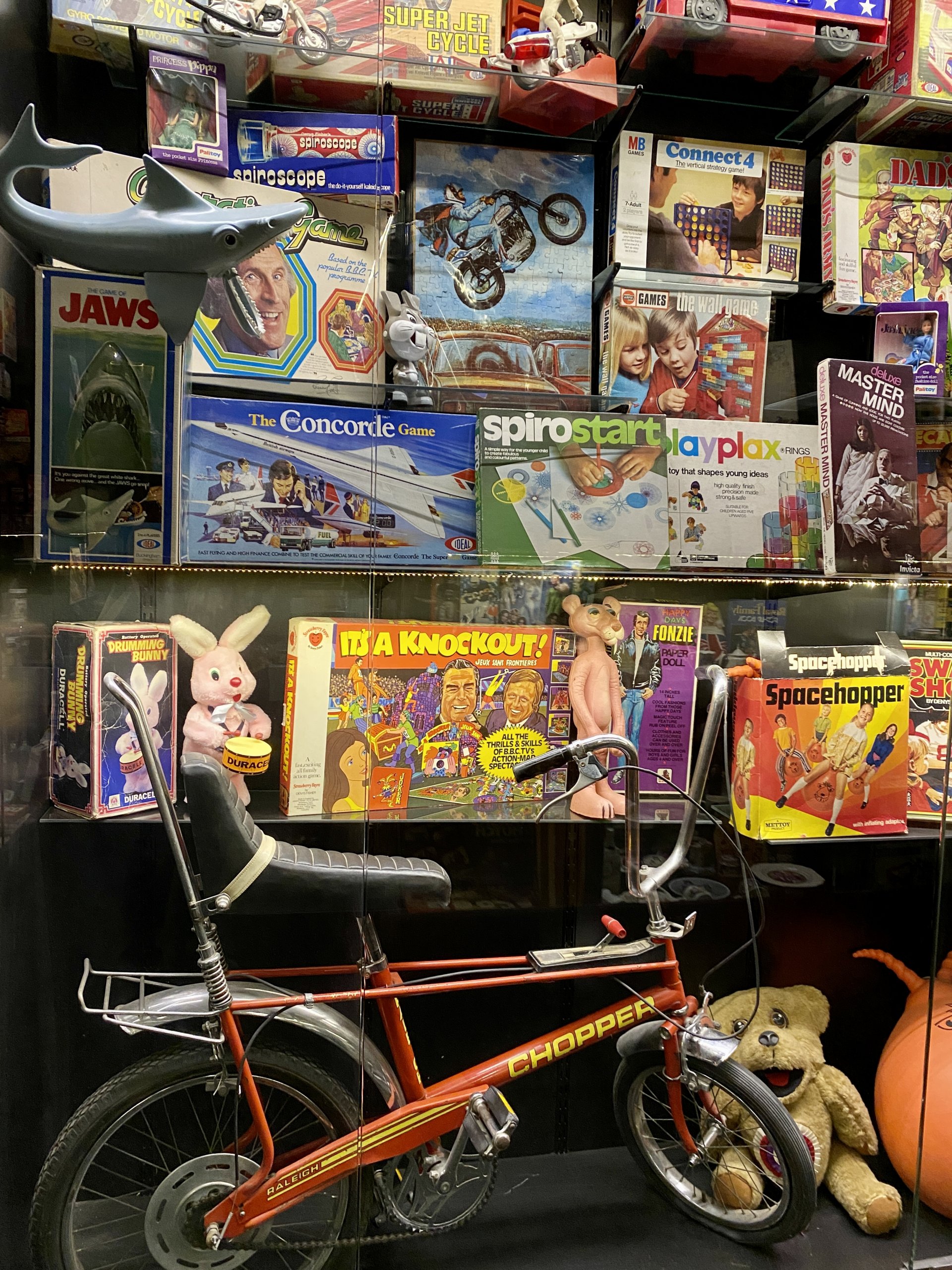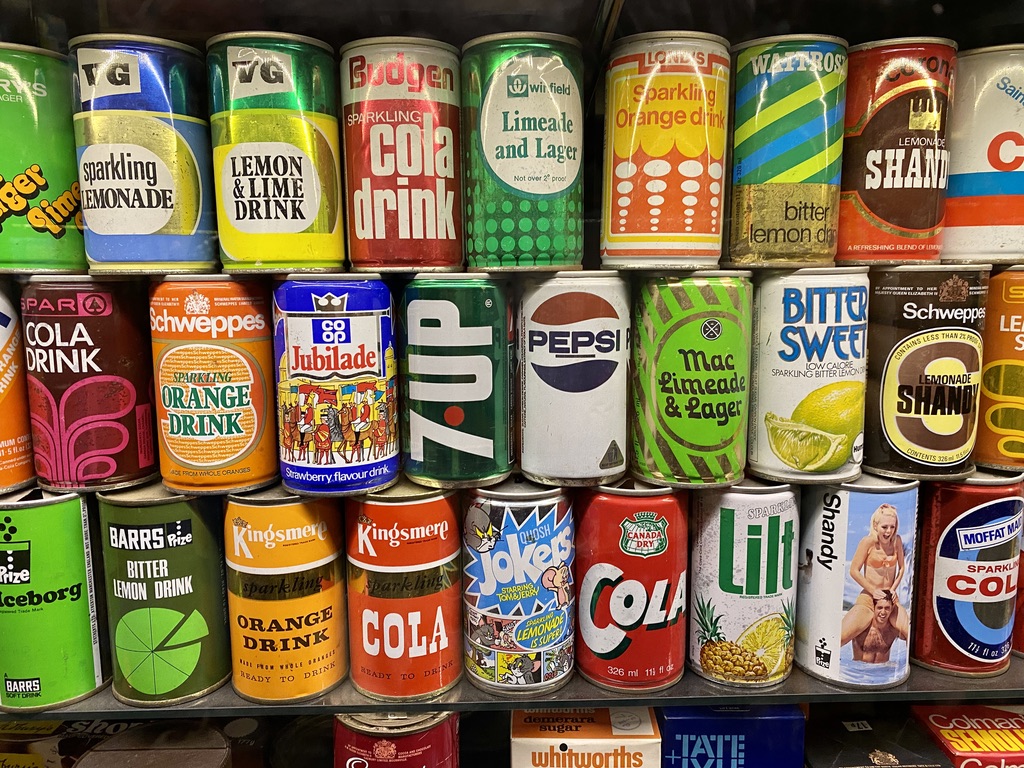 The 1980s
It was Charles and Diana's wedding in 1981, and there was every type of souvenir available. The technological revolution arrived, and we had word processors, electronic games, and mobile phones. And this was the decade of convenience snacks and ready meals (my mum loved those Lean Cuisine meals).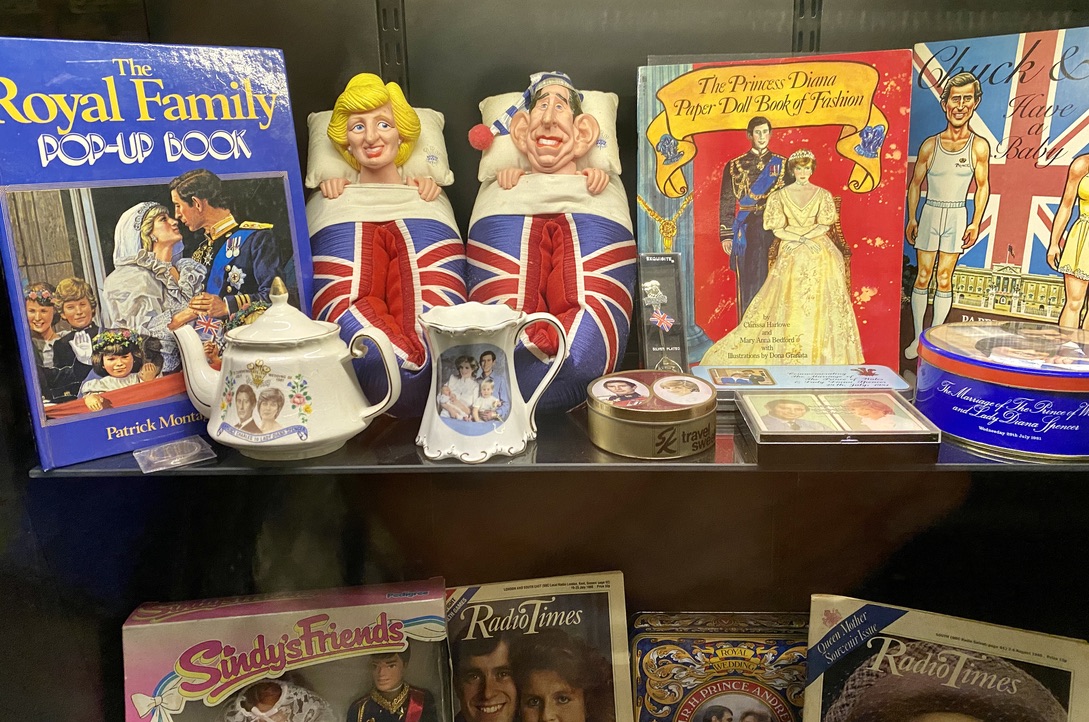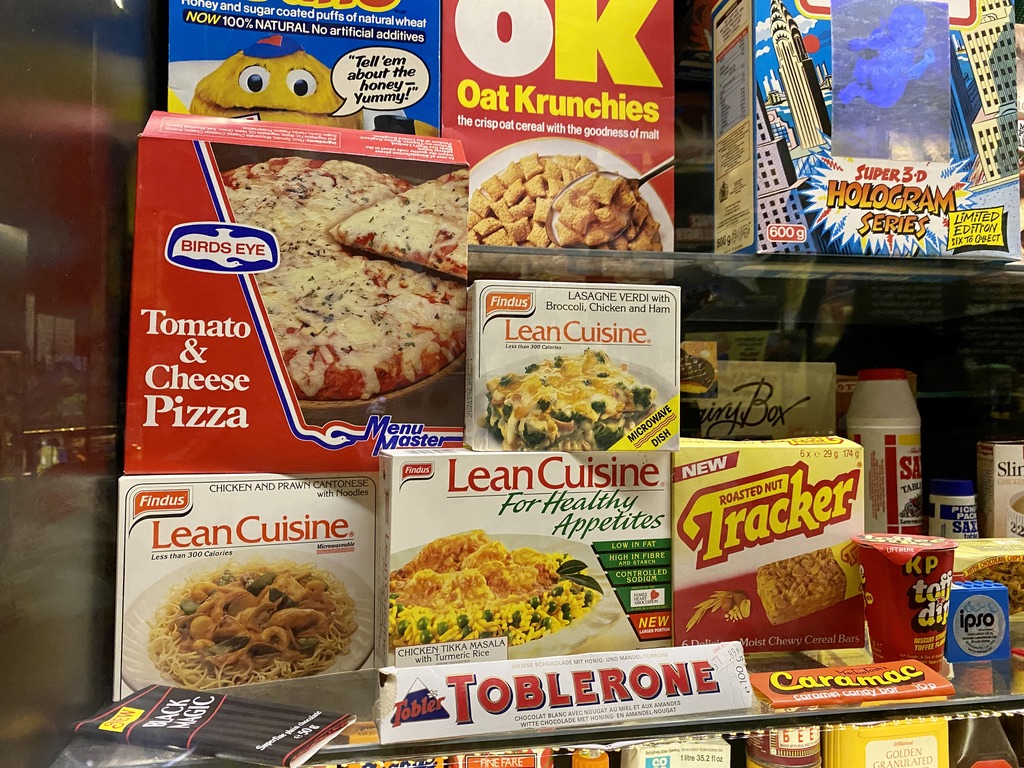 The 1990s
This decade's objects will be much more recognizable to the kids of today as this is when we got computers and the arrival of the internet. The Spice Girls were huge, and novelty bubble baths were clearly enjoyed.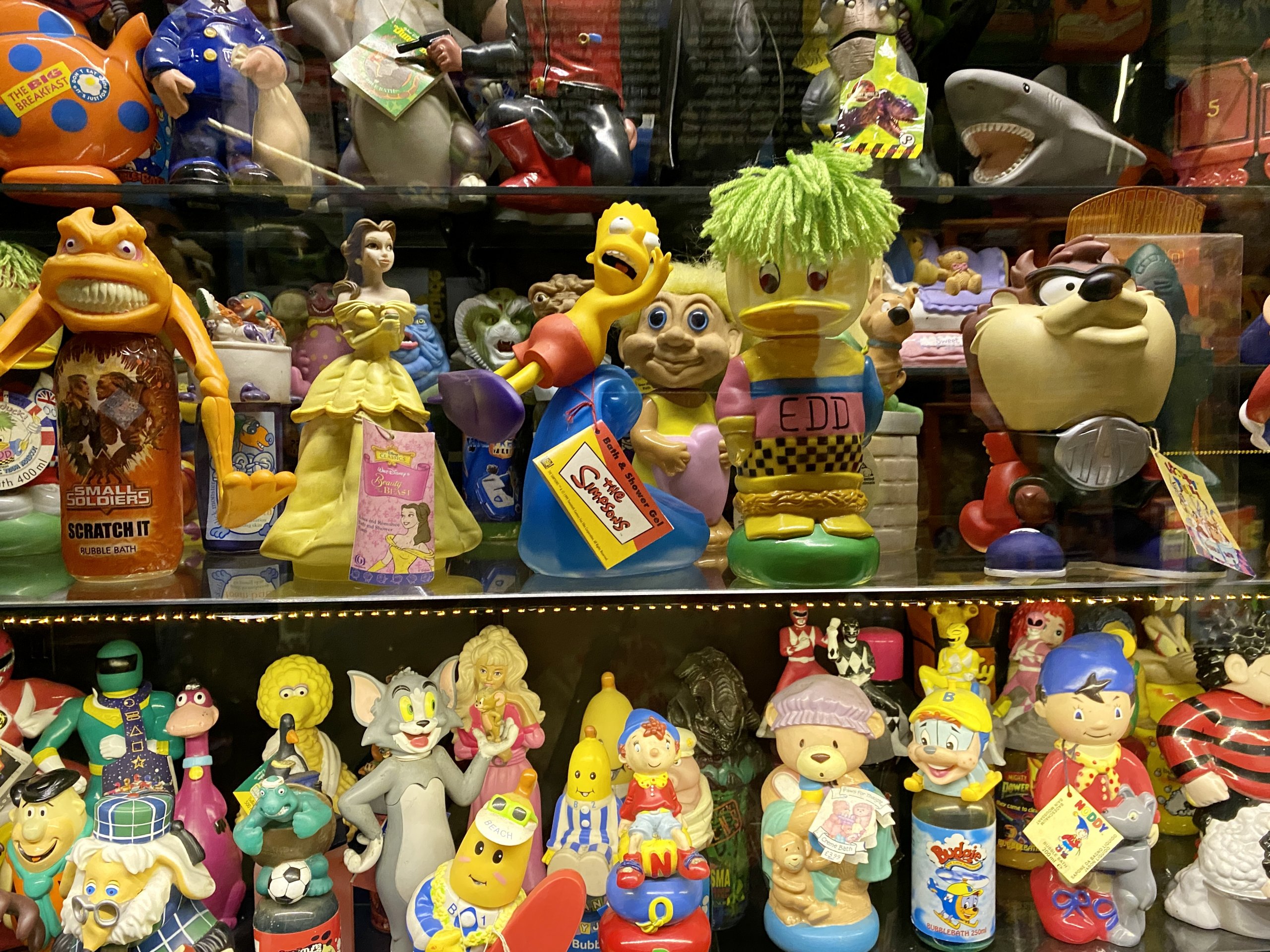 The 2000s
There's memorabilia from the opening of The Millennium Dome (now called The O2) and the Queen's Golden Jubilee in 2002 (I still use my Golden Jubilee tea towel!)

The 2010s
The London 2012 Olympic Games memorabilia includes mashed potato, double cream, biscuits, and even rubber gloves. I knew we went crazy for it, but I had forgotten quite how much was branded at the time. There's a whole area dedicated to One Direction and this decade's food items look a lot like the supermarket shelves of today.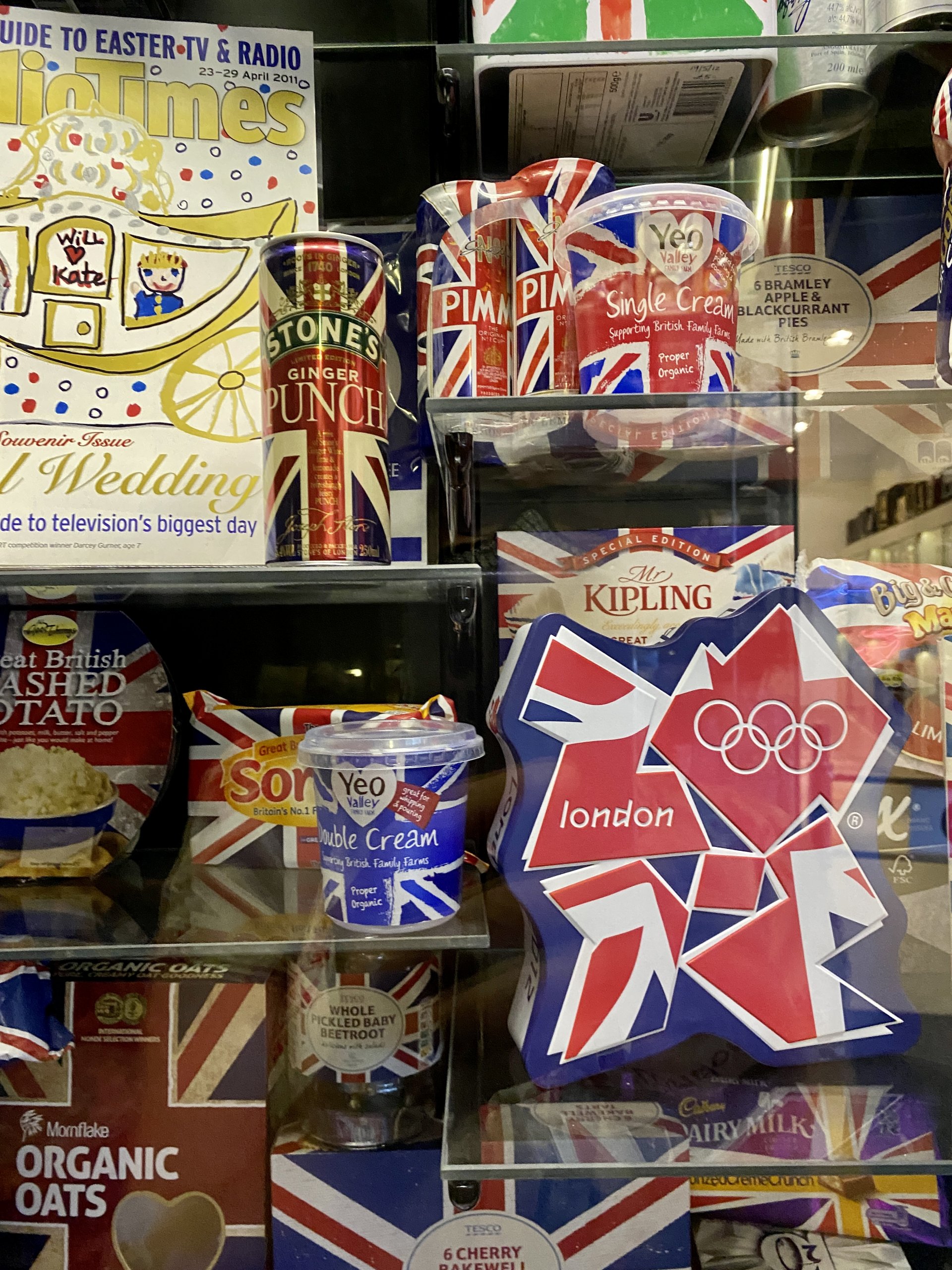 That brings you to the end of the Time Tunnel. You can stop at the cafe or carry on to the extra exhibition and event space.
Temporary Exhibition Space
If you choose to carry on, you cross over to a lighter and brighter area that focuses on a few well-known brands such as Johnson's Baby Powder and Matey bubble baths.
Comparing the product design through the chronological line-ups, you can see that the company or brand name reduced in size as it became recognizable, and the overall design becomes much less cluttered.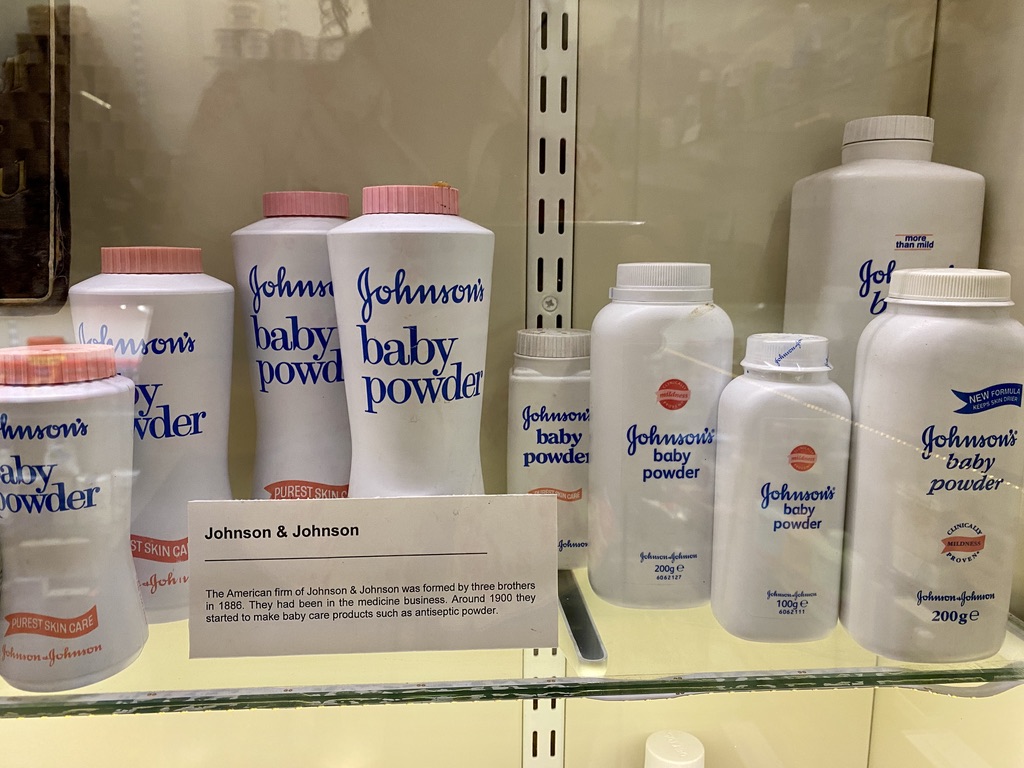 More Information
At the welcome desk, you can pick up a few paper trails, but I feel it would help to pose more questions within the Time Tunnel. There is little information beyond each decade's introduction, so a way to know what you're looking at would help too. An audio guide would be a good addition to the visitor experience. And an idea for future features could be the move towards more environmentally-friendly packaging. I would recommend looking at the museum's website before visiting as it does have some good information, including a virtual tour.
The Museum has a cafe and a very green and secluded private garden with seating. It's only open Wednesday to Sunday, so I didn't get to try it.
I enjoyed my visit, and the gift shop is definitely one to remember when I need to buy presents for friends. The Museum does a good job of turning the initially mundane into something quite fascinating.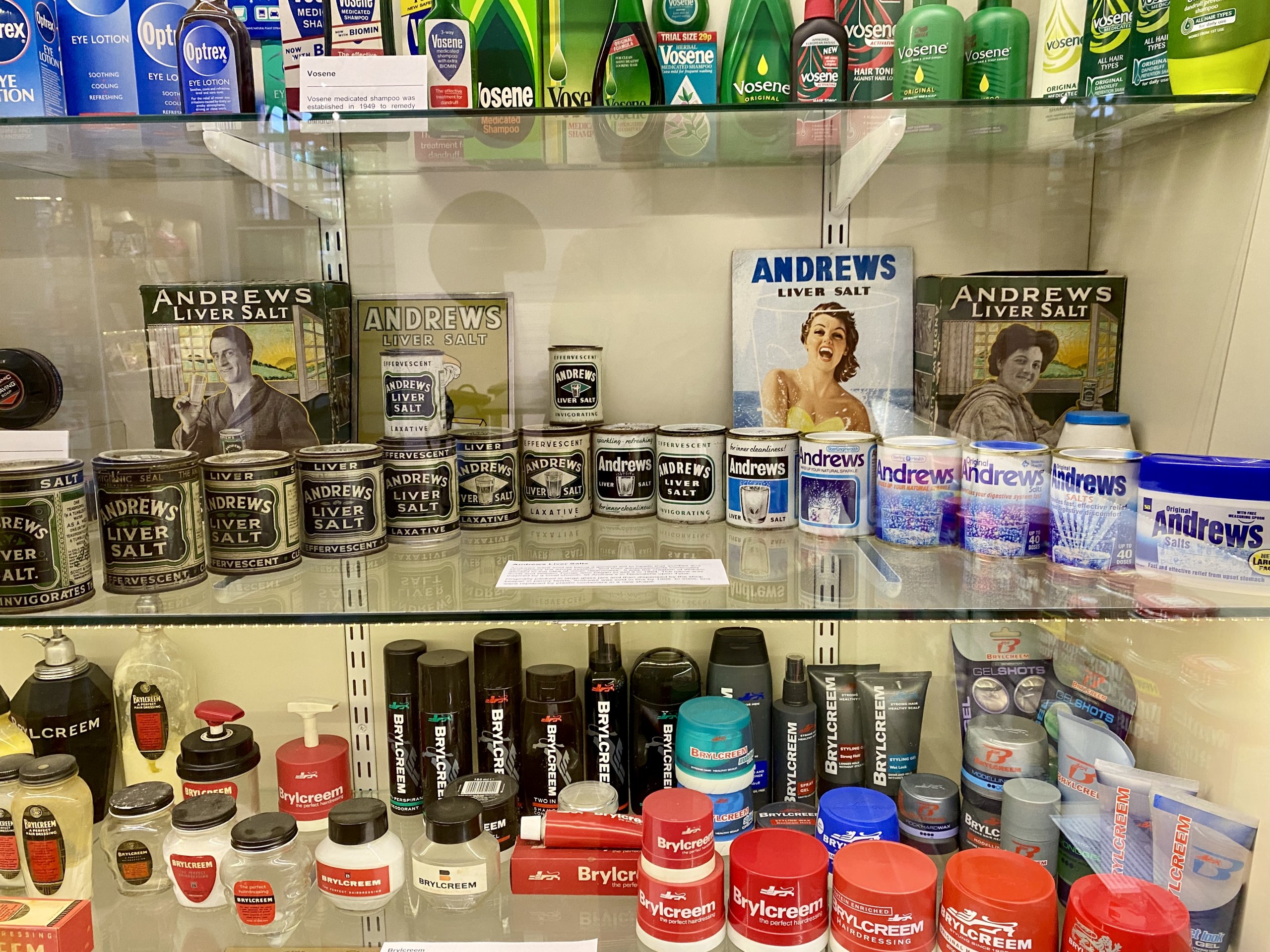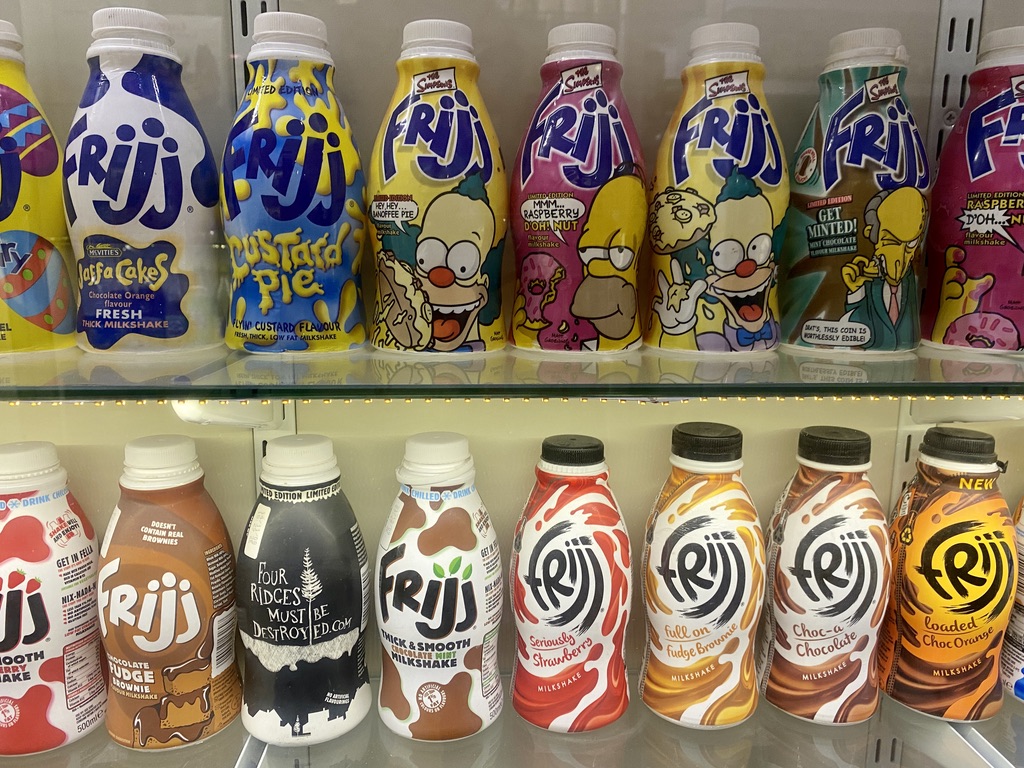 Visitor Information
Address: 111-117 Lancaster Rd, London W11 1QT
Opening Hours: Mon-Sat 10 am – 6 pm / Sun & Bank Holidays 11 am – 5 pm
Admission: Adults £9, children £5
Official website: museumofbrands.com