Harrods is the jewel in the crown of London department stores. Charles Henry Harrod opened it in 1834 when he was only 25 years old and today it is still a major shopping destination. As much a London landmark as it is a store, it has certainly picked up an interesting factor or two during its 180 years.
Lots of Floor Space
Covering over five acres of land and having more than 1,000,000 square feet of floor space, Harrods is easily a landmark in its own right. The current building was constructed between 1901 and 1905. It was commissioned by Richard Burbidge, who had previously installed one of the first escalators in the former building in 1898.
Losing a Bet
Harry Gordon Selfridge, whose store rivaled Harrods in the early 20th Century, once made a bet with the Harrods managing director over which store would made a greater profit in 1917. When Harrods won, Selfridge had a silver replica of the store commissioned. The replica is on display on lower ground floor today.
It's a Zoo in There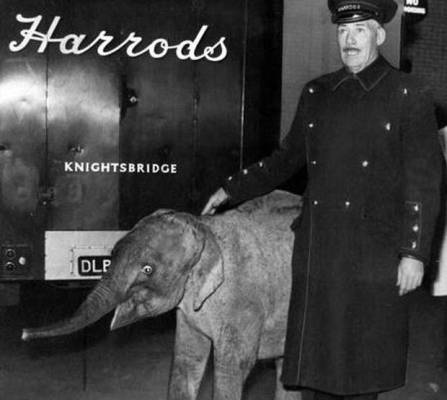 Animals have long had an association with the store. Playwright Noel Coward once bought a pet alligator there for Christmas. Another time, a cobra was used to guard a pair of sandals worth £62,000 due to the diamonds and sapphires embedded in them. In 1967, a baby elephant was bought at Harrods and given to Ronald Reagan. The store also had a zoo in 1917 that started off with chickens and goats and later added exotic animals. Fictional animals also have a great history with Harrods, as author A.A. Milne bought a teddy bear there for his son Christopher Robin, a bear that became famous as Winnie the Pooh.
Everything You Want
The store's motto is "Omnia Omnibus Ubique", which, translated from Latin, means "All things for all people, everywhere." The motto reflects the store's goal to provide everything a shopper could want. Even today, the store has 330 departments and shoppers can get everything from the latest fashions to toys and even Krispy Kreme donuts.
Humble Beginnings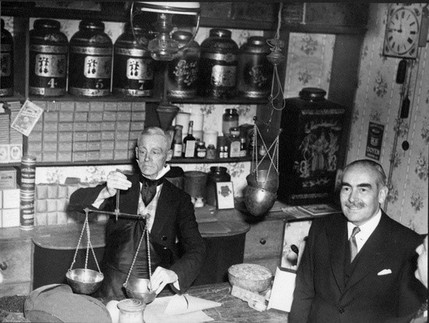 Harrods began as a small store in Stepney, East London in a single room. Besides himself, Harrod employed two assistants and a messenger boy. At first, Harrods only sold tea and groceries. The store moved to Knightsbridge and expanded in 1849. After the Crystal Palace opened two years later in 1851, Knightsbridge became very busy and the store enjoyed great success.
Fly in Style
Harrods opened the first airport fashion department store in the world at Heathrow Airport in 2008. Each terminal now has its own store to ensure that customers from all of the world can shop at Harrods, even if they've only got a layover. Shoppers at airport terminals can shop tax free – so if spot something in the store you want – save 20% (the UK sales tax) by getting it at the airport.
All the Customers
On an average day, approximately 100,000 people come to shop at Harrods. On peak days, especially during the Christmas season, this number can jump up to 300,000.
Not-So-Little Green Men
The "Green Men" are an ever-present sight at the store. Officially referred to as "Carriage Attendants", they act as ambassadors for customer service, opening doors, greeting VIPs, and helping to carry packages for hardcore shoppers. Harrods employs seven of them at any given time.
Bright Lights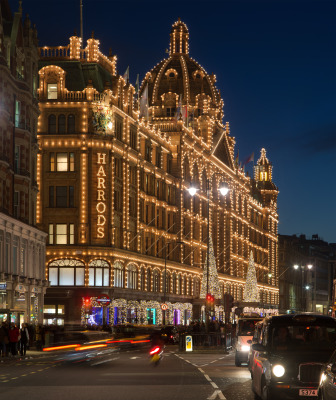 At night, Harrods is lit up by 12,000 light bulbs on the store's façade and 300 bulbs have to be changed every day. This began with its Christmas lights in 1959 when 1,100 bulbs were used for the decorations.
An Eccentric Owner
Mohamed Al-Fayed and his brother Ali bought Harrods in 1985 from House of Fraser in a bitter battle with mining conglomerate Lonrho. Mr. Al-Fayed has put a few personal touches on the store since then, including the Egyptian Room, which features several busts of himself, and two memorials to his son Dodi and Diana, Princess of Wales, following their tragic deaths in 1997. In 2000, he chose not to renew his royal warrants, citing that the Queen and Prince Charles had not shopped there in several years and it would be hypocritical for him to continue to display the seal. In 2010, he sold Harrods to Qatar Holdings for £1.5 billion.