Hampstead started out as a village before becoming swallowed by Greater London.  The area's name comes from the Anglo-Saxon "ham" and "stede", meaning "homestead" and today it has more millionaires per square mile than any other section of London.  Hampstead also has plenty of interesting sights and places to visit.  Whether you're looking to immerse yourself history or find the best views in London, you can find much to do as your wander its streets and hills.  We've picked out ten of our favourite things to do in Hampstead, but you can let us know your own in the comments.
Hampstead Heath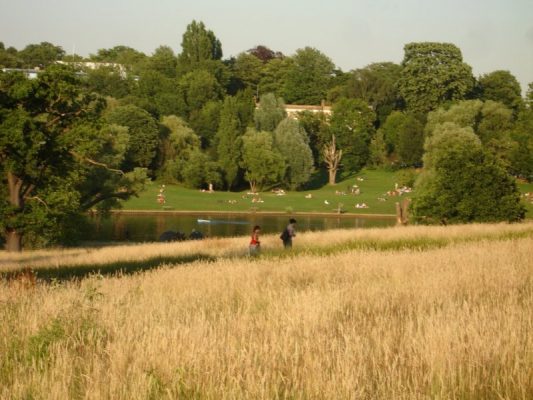 One of the largest green spaces in London, Hampstead Heath was first mentioned in history books in 986 AD.  As the city grew and began to encroach the village, parts of Hampstead's greenery were purchased for the public benefit.  The total area of the heath is 790 acres, and in the centre of it, you would never know you're in a city.  It's a great place for a respite in the middle of London's hustle and bustle, so be sure to take it in when you visit.
John Keats House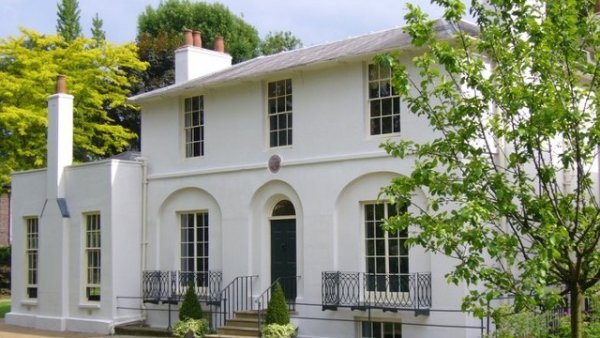 Poet John Keats once lived at the address of 10 Keats Grove (not the original name, of course) and the house today serves as a museum dedicated to his life and work.  Exhibits include artefacts and original manuscripts, and the museum regularly hosts readings of Keats's poems and other events.
Flask Walk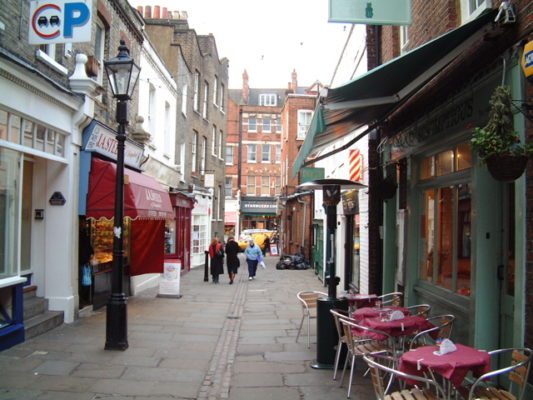 Flask Walk is an avenue in Hampstead, part of which is closed to all but pedestrian traffic.  The pathway is lined with shops, cafes, pubs, and restaurants.  You can shop for anything from antiques to flowers, take a day at the spa, or dine at a classic British pub such as The Flask.
Freud Museum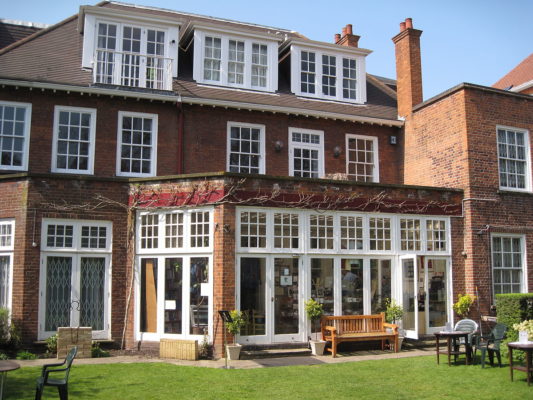 While Sigmund Freud only lived here a year after he and his wife Martha escaped Austria in 1938, Freud still set up his practise in this home in 20 Maresfield Gardens and finished his manuscript for Moses and Monotheism there.  His daughter Anna continued to live in the home until her death in 1982, and so much of the house is perfectly preserved, including Freud's study and his library.
Kenwood House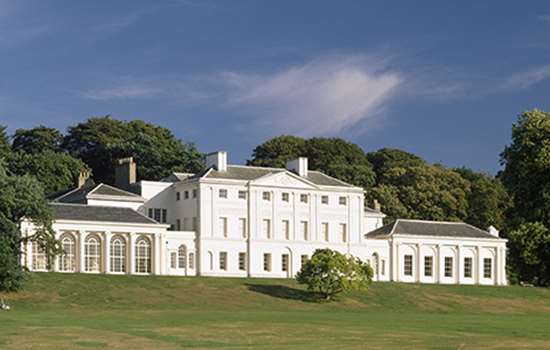 Another stately home turned into a museum, Kenwood House is on the edge of Hampstead Heath and has its own beautiful gardens that add to the area's beauty.  The interiors are worth your time as well, from the Georgian and Neoclassical architecture to the vast art collection.  The grounds often host classical concerts and has been used for filming over a dozen films and television programmes.
Bathing Ponds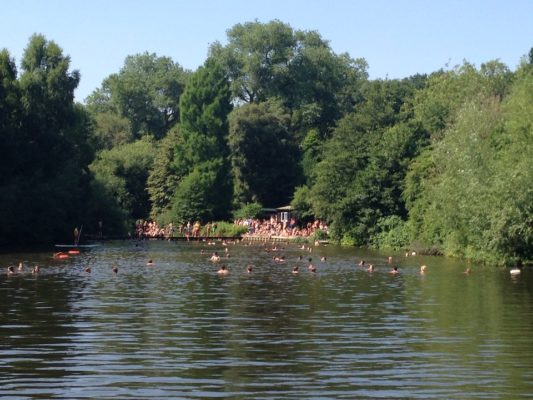 Another activity you can find within Hampstead Heath, the bathing ponds are the only ones of their kind within the city.  The ponds were once dammed-off clay pits that eventually filled with water to become public bathing pools managed by the City of London Corporation.  There's a ladies' pond, men's pond, and one for mixed groups.  There's also a public lido to visit if the ponds don't appeal to you.
The Hill Garden and Pergola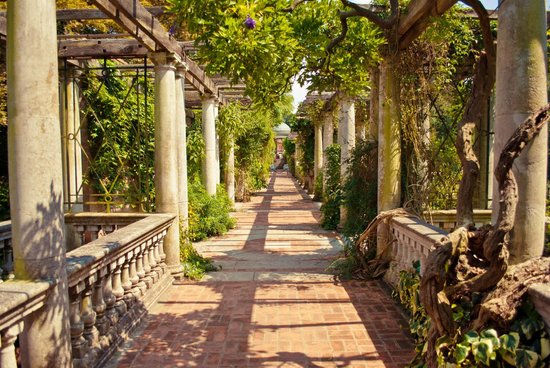 Built-in 1904 to overlook the heath, the Pergola and its garden's grandeur may have faded somewhat, but it only adds to the location's beauty.  The London County Council and Greater London have had responsibility for fixing up the Pergola.  In a much better condition than it was, the pergola is certainly worth your wandering, and since it is as wide as Canary Wharf is tall, you'll have plenty of room for it.
Burgh House and Hampstead Museum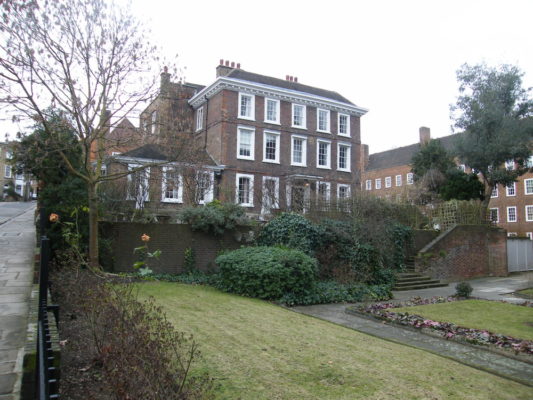 House museums certainly are a mainstay of Hampstead although unlike the other museums that are dedicated to specific persons or items, Burgh House is dedicated to the history of Hampstead itself.  The museum features exhibits of village artefacts and the stories of its residents, as well as featured objects and buildings.  Burgh House's collection includes over 3,000 items, so there is much to discover.
Hampstead Market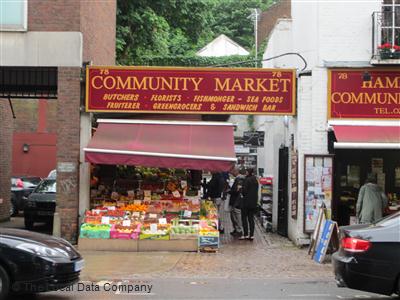 Located near Hampstead Parochial School, Hampstead Market runs every Saturday from 10:00 AM to 3:00 PM.  Vendors sell all sorts of items form handmade crafts to homegrown fruit and veg.  There are as many as 45 vendors located at the school, and the market has been running since September 2016 and has proven very popular with residents.
Parliament Hill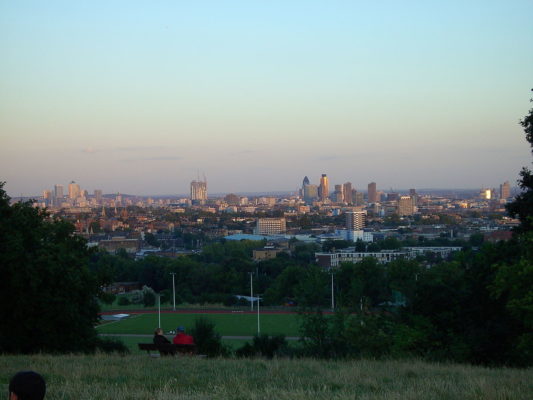 Offering one of the best views of London, the Parliament Hill Viewpoint is a must-visit part of the village.  From the viewpoint, you can gaze out over the city, including major landmarks such as the Gherkin, the Shard, and 20 Fenchurch Street.  The hill is actually part of the city's protected view framework, meaning that the viewing angles are protected from obstruction to ensure visitors get the best look at the city.