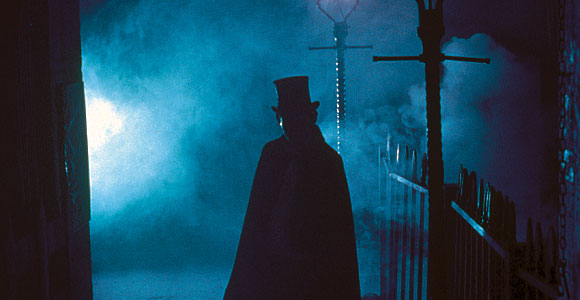 One of London's greatest mysteries, the murders of five Whitechapel women in 1888 (and possibly more unconfirmed slayings) were attributed to a man known only as Jack the Ripper.  For several months, this shadowy fiend filled papers with headlines and Londoners with dread.  The Ripper was subject to one of the Metropolitan Police's largest manhunts and while several new policing methods were developed to apprehend him, no suspect was ever apprehended and tried.  With the veil barely even pierced, there are still many fascinating facts to discover about London's most infamous killer.
Canonical Five
While the murders of women, especially prostitutes, were nothing new in Whitechapel, not every murder and assault is attributed to the Ripper.  In early 1888, Emma Smith was assaulted by a gang and later died of her injuries.  Martha Tabram was another potential early victim, though most experts agree that her murder was unrelated.  Of another nine deaths in the borough, only five are attributed to the Ripper for sharing the same particularities:  Mary Nichols, Annie Chapman, Elizabeth Stride, Catherine Eddowes, and Mary Kelly.  Many of these five had their throats slashed, their bodies mutilated, and parts of their anatomy taken.
Modern Fascination
Nearly 130 years later, Jack the Ripper's murders still interest the general public.  At least seven films, two TV movies, and two TV programmes have been dedicated to his killing spree and the subsequent investigation.
Do You Have a Stamp?
The Ripper got his eponymous title from a series of letters addressed from "Jack the Ripper".  While the police and other organisations dedicated to catching the killer received hundreds of letters from individuals claiming to be him, four stood out for their similar handwriting and intimate knowledge of details not known to the general public.  The most famous of these is the "From Hell" letter, which was received by George Lusk, head of the Whitechapel Vengeance Committee, and contained half of a human kidney.  Instead of a return address, the author instead merely inscribed, "From Hell".
Three Suspects
Of the many men suspected in the Ripper murders, only three were ever constantly observed.  One was Mr. M.J. Druitt, a doctor that Sir Melville Macnaughten (the Assistant Crime Commissioner) described as being "sexually insane" and that "his own family believed him to be the murderer."  Another was a Polish man named Kosminski, whom Macnaughten believed to have a hatred of women and prostitutes especially and possessed many "strong circumstances" that made him a suspect.  The last was Michael Ostrog, a Russian doctor who was eventually locked in an insane asylum for his homicidal tendencies and whose whereabouts at the time of the murders could never be proven.
Advances in Police Methods
During the investigation of the Ripper murders, the Metropolitan police adopted new techniques in an attempt to catch him.  Police surgeon Thomas Bond was asked for his medical opinion on the murders and ultimately became the world's first criminal profiler and it is from him that the image of a killer with medical knowledge and a grudge against prostitutes emerged.  With the final murder involving Mary Kelly, the investigation into her death was the first time that Scotland Yard had cordoned off a crime scene to prevent bystanders from tampering with evidence, hoping to take a souvenir for themselves.  Kelly's murder was also the first use of forensic photography to take pictures of the scene as well as her mutilated corpse.  Unfortunately, none of these were successful, though they are still used today.
Conspiracy Theories
As is likely for a sensational case, many theories have long since been established about Jack's identity.  One of the more convoluted involves Dr. William Withey Gull, Queen Victoria's personal physician.  It is believed that the murders were a Masonic cover up for a royal scandal.  This theory is the one depicted in Alan Moore's graphic novel (and the film adaptation with Johnny Depp) called From Hell.  Gull can be dismissed as a suspect, however, due the fact that he was 71 at the time and most witness accounts believed the Ripper to be a younger man.
Jill the Ripper?
Inspector Frederick Abberline had a much different theory about the killer's identity—that it was a woman instead of a man committing the murders.  Abberline posed this theory after interviewing Mrs. Caroline Maxwell, who claimed that she had seen Mary Kelly outside a public house after her murder was believed to have occurred.  This led him to believe that another woman may have committed the murder and stolen Kelly's clothes.  Following this, it was generally believed that if the Ripper was a woman, it would have to have been a midwife since such a person would have had the medical knowledge the killer apparently possessed.
Double Event
Only three weeks after the murder of Annie Chapman, Elizabeth Stride and Catherine Eddowes were killed within an hour of each other.
Many Theories
In addition to the opinions of Dr. Bond, over the years many criminal profilers, psychologists, medical doctors, police, and amateur detectives have developed their own theories about Jack the Ripper's personality.  Some believe that he had an intense hatred towards women, and prostitutes in particular, by the way he disfigured their bodies and their faces, thus erasing their identities.  It's also speculated that he was single, between the ages of 25 to 35, lived in Whitechapel, and wore a long coat to conceal the evidence of his crimes.  Unlike the picture of most maniacs, Jack the Ripper was believed to behave "painfully normal" to avoid detection, a trait shared by many other famous serial killers.
Killing for the Weekend
Another interesting theory is that, because the murders were believed to take place in the early morning hours and on weekends, that the Ripper must have had a normal job.