Laws exist because some people just can't behave decently towards one another.  Despite a criminal justice system that holds society accountable and punishes the guilty, some men and women continue to rob, cheat, and murder their way through life.  Over its long history, London has certainly seen its fair share of notorious criminals, some of whom met grisly ends in Newgate Prison, while others have never been caught.  Whatever their crimes or their fates, what follows below are five of the worst in London's history.  By no means are London's worst limited to this list and they appear on it in no particular order.
Jack the Ripper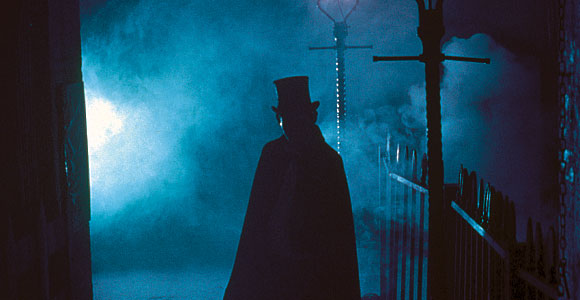 Perhaps the first sensational criminal in London's history, the Ripper achieved his notoriety through his brutal murders and vivisection of five known victims (and perhaps more).  The press also added to this fame by sensationalising the gruesome nature of the Ripper's actions.  Even though the Metropolitan Police developed several new techniques to apprehend him, Jack the Ripper was never caught, and his true identity remains a mystery to this day.  This has maintained the Ripper's legend as guided tours are available of the murder sites and people still speculate about how the killer could have been.
Hawley Harvey Crippen
An American practitioner of homeopathy who made his home in Camden, Mr. Crippin rose to criminal fame after his wife Cora disappeared from their home in 1910.  While Crippin claimed that she had gone back to America, but later changed his story to say that she had died and been cremated in California.  A few people connected to Cora didn't believe the story, and Crippin soon found himself under investigation by Scotland Yard.  Despite the police seemingly believing his story, he fled across the Atlantic, which made the Met suspicious enough to search the house again and this time they found her body, or at least, her torso.  Fortunately, during his flight, the captain of the ship he was on recognised him and his mistress, then sent a telegraph to the police that led to Crippin's arrest as soon as he set foot in Canada.  Crippin was the first criminal caught using transatlantic communication and was tried and executed following his return to Britain.
Reggie and Ronnie Kray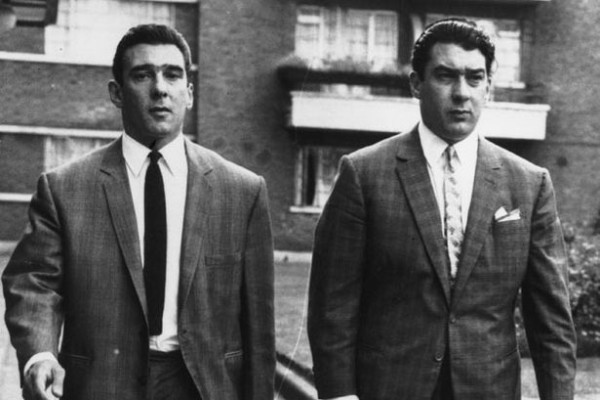 The twin brothers are perhaps the most notorious gangsters in the city's history.  Much like Britain's own version of Al Capone, the Krays were like celebrities during their heydays, partying it up with celebrities and politicians at night while committing acts of robbery, extortion, and murder during the day.  Efforts to investigate their crimes were often hindered by the outright terror the brothers inspired, ensuring that anyone in the East End who knew of their crimes wouldn't talk to the police.  Despite this, in 1968, the Metropolitan Police decided to pursue charges against the Krays with the hopes that their incarceration would inspire witnesses to come forward.  The plan worked, and some of their associates turned against them after being arrested, leading to enough testimony to convict and sentence both Ronnie and Reggie Kray to life imprisonment, with the only time they were ever released being the funeral of their mother.
Grandpa Gang
Often called the "biggest heist in English legal history," several men aging 42 to 76 robbed a safe-deposit business in Hatton Garden in 2015.  Most of the gang had been career criminals, and drilled into Hatton Garden Safe Deposit Ltd, making off with the contents of seventy-three deposit boxes and some £14 million in jewels, gold, and cash.  Eight men were arrested for the crime, and seven of them were sentenced to prison for terms ranging from twenty-one months to seven years.  As of a year ago, the police have only recovered one-third of the stolen goods, though it's also sound that they found a copy of "Forensics for Dummies," which the Grandpa Gang allegedly used to help plan their crime.
The Pink Panthers
Even more successful (in the long-run) than the Grandpa Gang, the criminals known as the "Pink Panthers," after the series of Peter Sellers films, were an international group of jewel thieves who spawned an Interpol investigation running from 2007 to 2016 and allegedly made off with £280 million from 380 armed robberies.  The gang's first major heist occurred in a jewelry store in Mayfair where they stole a £500,000 diamond.  The gang then hid the diamond in a jar of face cream, mimicking an act from The Return of the Pink Panther and earning their name.  The Pink Panthers targeted diamond specialists in London several times, including £23 million in 2003 and another £1 million in 2005.  Various members of the gang have bene arrested over the years, with five members (all of Serbian origin) caught last year in Spain.