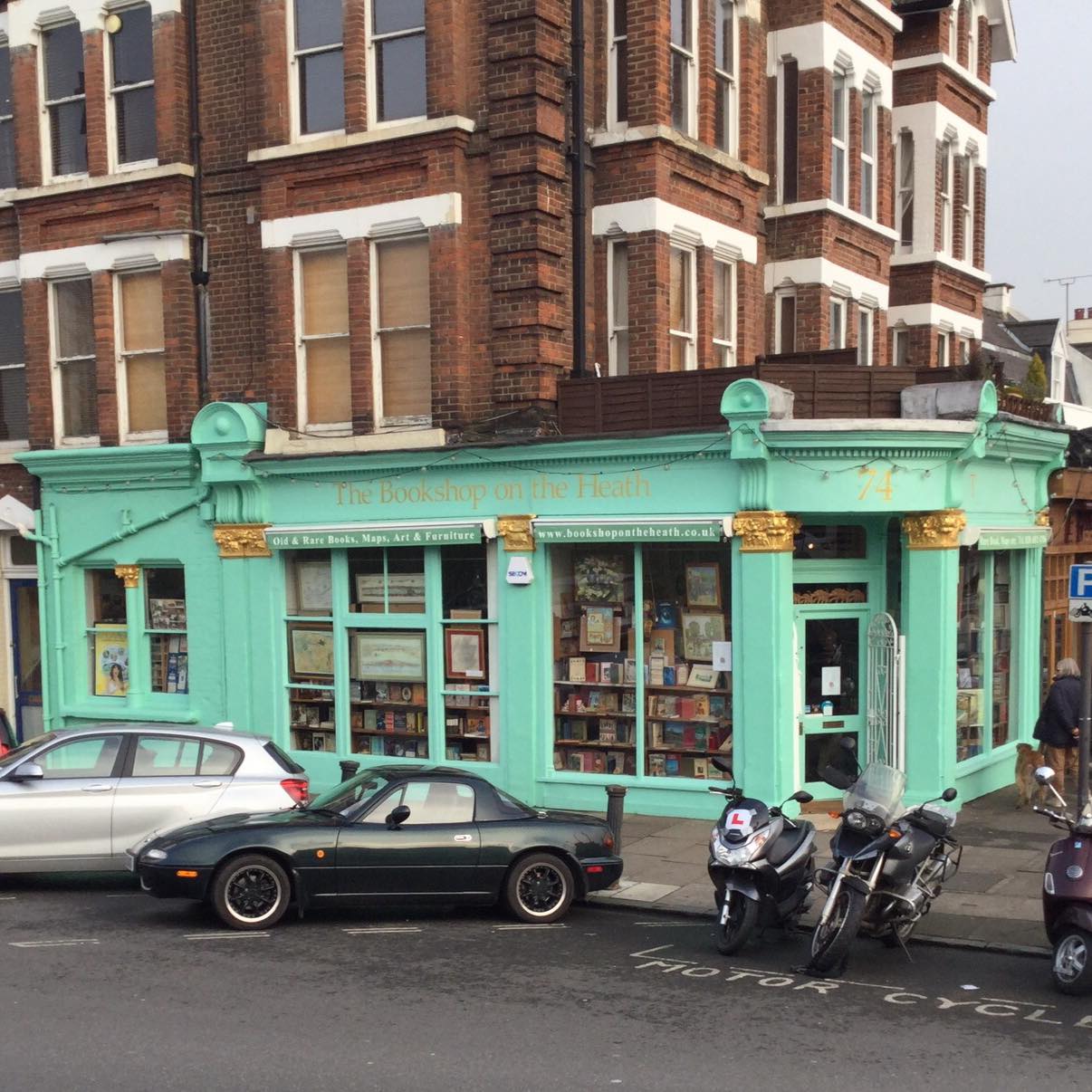 Continuing our search for the best places for bibliophiles in London, we turn our attention to the other side of the River Thames and the Borough of Greenwich.  There are a wide variety of bookshops within the boundaries of Greenwich, from great secondhand stores to large corporate retailers.  Whatever you're looking to read, we can guide you to one of five shops within the borough that might have it.  If you think there's a store that we have left out, you can feel free to let us know what it is in the comments and help your fellow readers find a hidden gem.
WHSmith
As with Waterstones, WHSmith is one of the biggest booksellers in the country, on par with Barnes & Noble in the United States.  While WHS doesn't have the cozy atmosphere of some of our other selections, you can guarantee it has a very wide selection.  It also has a couple of different locations within the borough, including a smaller shop near the O2 and a larger shop on Eltham High Street.  And if you're looking to write something yourself, there's a good selection of stationery, cards, and more to help you draft the perfect letter, poem, or short story.
From the large and brand new to the smaller and used, The Bookshop on the Heath is one of the top independent secondhand booksellers in the city. Inside the light green façade of the shop, you'll find books practically stacked to the ceiling across shelves that line the walls. In addition to used books, you can also find a great selection of older art prints and maps as well as movie posters and still photos. It's also terribly convenient if you're going to visit Greenwich Park and Blackheath since it's right on the southern edge of the heath.
A wonderful and charming bookshop, Greenwich Book Time can be found not too far from the National Maritime Museum in the heart of the borough.  While the exterior may not look like much, the interior is bright and welcoming, resembling everything you think a bookshop should look like.  Of course, the best thing about Greenwich Book Time are the prices, as many of their offerings, from children's books to nonfiction, are either discounted or offered at very reasonable prices.  If you're looking for an inexpensive read and a chance to peruse a lovely bookshop, you definitely need to look at Greenwich Book Time.
If you're going to visit the Old Royal Naval College and you leave with a desire to learn more, Maritime Books in Greenwich is a great source for all tomes related to maritime and naval history.  The shop has been located in the borough since 1984 and is the only specialist maritime bookshop in London.  Their selection is pretty wide, from books on different kinds of ships to historical accounts to books about model making.  You can also search their inventory online and purchase from afar or just check to see if they have what you want before you go.
Just a bit outside the borough's boundaries, Halcyon Books is close enough to make the trip worthwhile.  Halcyon can be found just off the A20 in Lewisham, and practically every nook and cranny of the store is crammed with volumes of all kinds.  You can check their website to see what they currently have in stock.  Much like Bookshop on the Heath, they also offer maps, posters, and art prints, and unlike their distinguished competition, you can also find CDs, vinyl, and sheet music.  Lastly, they have tables and chairs as well as a small selection of drinks and snacks so you can sit down and enjoy your newly-purchased literature.