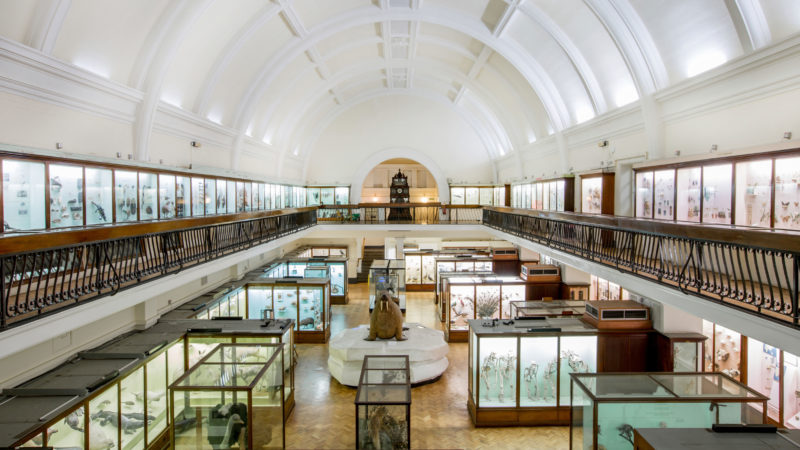 The London Borough of Lewisham had its origins as far back as the 6th Century when the Jute Leof settled in the area, making it "Leofshema".  The name then evolved into Levesham and then the Lord Manor of Lewisham by the Saxon period.  As with much of inner London, it went from pastoral estate to suburban metropolis as London expanded and the Borough of Lewisham was officially created in 1965.  Today, it keeps this suburban atmosphere, full of parks and green space as well as interesting places to visit that contribute to the borough's culture.  We've identified the top ten places we think you should visit and you can let us know what we've left out in the comments.
Dirty South
Dirty South isn't just another pub, it's one of London's top music halls and an iconic performance venue in Lewisham.  After sustaining damage in the London riots of 2011, Dirty South reopened as a pub and restaurant featuring a menu with a number of American and Caribbean selections as well as a number of North American beverages and bespoke cocktails.
Lewisham Arthouse
The Lewisham Arthouse is a unique gallery that's run as a cooperative of local artists and situated in a Grade II listed building on Lewisham Way.  You can guarantee with its focus on supporting local artists that the work on display is tied directly to the community.  In addition to the works on display, the Lewisham Arthouse also regularly hosts artist exhibitions and concerts.
Deptford Cinema
Building on Lewisham's artistic community, Deptford Cinema is an art gallery, music venue, and independent not-for-profit cinema that provides the area with a dedicated film venue.  The cinema's construction was funded by a Kickstarter campaign and largely run by a volunteer body, running not only independent films but seasons dedicated to individual directors such as Terry Gilliam, Spike Lee, and Akira Kurosawa, amongst others.
Greenwich Foot Tunnel
Not far from Lewisham, the Greenwich Foot Tunnel connects Millibank with Greenwich.  This historical footpath opened in 1902 and runs under the River Thames.  The entrance at either end is marked by a pair of glass domes and while a sign states that the tunnel is private property without a public right-of-way, approximately 4,000 people use it per day to cross the river.
Mountsfield Park
Mountsfield Park is one of the largest green spaces in Lewisham with an area of 32 acres.  It was built in 1845 as a wedding gift for Henry Tabbats Stainton by his father and gifted to Stainton's widow in 1903 who subsequently turned it into a public park in 1905.  In addition to its fields and flora, the park features sports fields, a children's play area, and hosts many large events for the borough.
Brockley Market
One of the jewels of Lewisham, Brockley Market is the top shopping destination, especially for locally-sourced food and ingredients.  Aside from serving primarily as a farmers' market, there's a great amount of street food in this car park market for breakfast, brunch, and lunch to suit any taste.  Since Brockley Market is cash-only, make sure to hit the atm first before you go and try to get there early at 10AM, as the most popular items tend to sell out quickly.
Telegraph Hill Park
South London's answer to Primrose Hill is Telegraph Hill, featuring a park that's just under ten acres and offers some spectacular views of the city.  The park is split into two areas, an upper and a lower park, with the upper park offering the best views and being the only part that is open to dogs.  The lower park features the children's play area, ball courts, and hosts a farmers' market.
Nunhead Cemetery
Just west of Lewisham, Nunhead Cemetery is famous for being one of the "Magnificent Seven" Victorian cemeteries in the city.  While a cemetery may seem like a morose place to visit, Nunhead is full of beautiful stone and marble monuments to many eminent citizens who are interred there.  It also features a number of memorials to soldiers and political martyrs as well as a great view of St. Paul's Cathedral.
Manor House Gardens
Thomas Lucas laid out the gardens around Manor House in 1773 and the house and gardens remained in private ownership until they were sold to the London County Council in 1898.  The Council refurbished the grounds and opened them to the public in 1902.  The gardens are eight acres in size and feature a ball field, lake, ball courts, a play area, and a walled flower garden.  The house itself is Grade II listed and features an elegant library.
Horniman Museum and Gardens
The Horniman Museum is one of the finest natural history museums in London, opened in 1901 and featuring a wide array of exhibits dedicated to anthropology, music, plants, and wildlife.  The Horniman has a "hands on" exhibit that allows visitors to touch and interact with certain objects in the museum's collection while also featuring rotating exhibits and weekly events.  Plan your time wisely because it's easy to spend most of your day here.