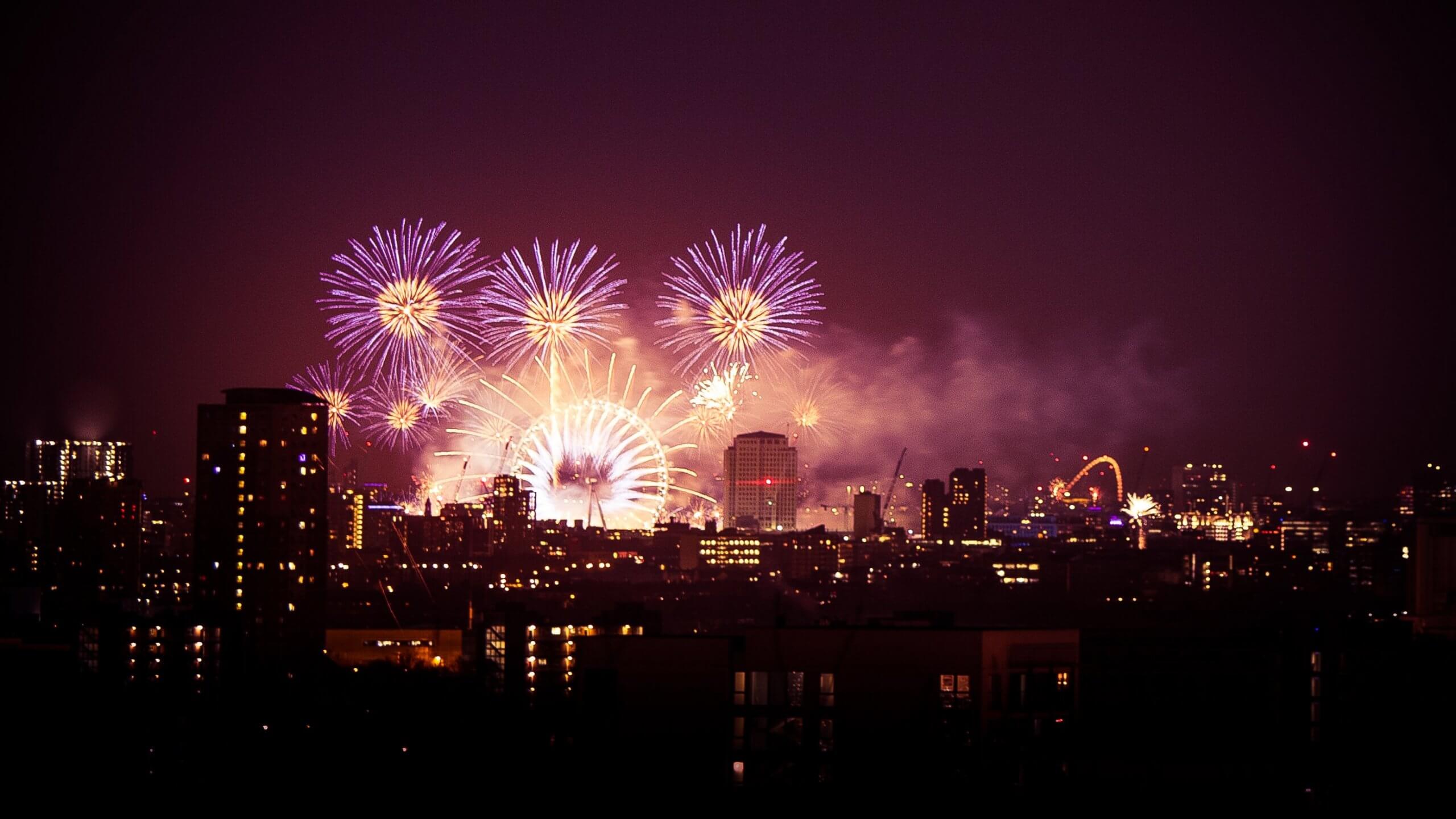 2023 is coming and it's time to start planning how we're going to celebrate.  Of course, most events you'll look up focus on New Year's Eve, be they concerts, parties, or other creative ways to count down to midnight.  When you wake up in the morning and you're not too partied out from the night before, there are plenty of things you can do in London to ring in the new year and get life on the right track.  From New Year's Day celebrations to brunch quizzes, here are five ideas for your London New Year's Day.  If you can think of some others, please share them with us in the comments.
New Year's Day Shopping Deals
You'd think that everyone might take the day off after a wild New Year's Eve, but many of London's biggest shops will have their doors open and their prices discounted to lure in shoppers. You can bet that most of London's biggest department stores and shopping areas from Harrod's to Regent Street will have January sales going on, which will allow you to snap up some great deals on clothes, food, knick-knacks, and more. Just be sure to note the store's hours for the day because even though they may be open, they'll likely be operating under reduced hours.
New Year's Day Proms at the Barbican
If you want to ring in the new year with a lot of pomp and circumstance, we recommend checking out the New Year's Day Proms at Barbican Center. Barbican Center is one of the largest arts venues in London, with concert halls, movie theaters, dramatic stages, art galleries, and shops. The New Year's Day Proms are a musical celebration of British culture featuring a number of uplifting standards from "Rule, Britannia!" to "Land of Hope and Glory". If that doesn't get you in a spirited and patriotic mood for the new year, then we can't help you.
Serpentine New Year's Day Races
The London Road Runners Club organized the first New Year's Day race in Hyde Park in the mid-1980s and today the tradition continues for those who want to start their New Year's fitness resolutions early. The Serpentine Fun Run Races are so named because they start near the Boathouse on the North Bank of the Serpentine Lake in Hyde Park and end in Kensington gardens. Racers can choose to participate in the 10K or the much easier 3K race, which can be the better of the two if you're not used to distance running.
Sounds Familiar Music Quiz and Brunch
Do you need some comfort hangover food and enjoy music trivia? If that's the case, the Sounds Familiar Music Quiz and Brunch at Blues Kitchen in Brixton is an event you'll want to roll out of bed for. Participants need to buy a ticket to participate and the cost of your meal is separate, but you can expect about four hours of good music and trivia questions to go with your meal and beverages. Sounds Familiar bills it as a "party disguised as a music quiz" and they play over 100 songs that are sure to please even the pickiest of music lovers.
London New Year's Day Parade
The London New Year's Day Parade is perhaps the best way to ring in the New Year in the city.  The parade is a wonderfully eclectic mix of floats, balloons, musicians, dancers, and performers of all varieties.  The parade route starts in Piccadilly and winds through Regent Street, Pall Mall, and Whitehall before ending at Parliament Square, so there are plenty of vantage points available.  However, you'll want to make sure you get there well before the start time of 11 AM with your tickets in hand (or on your mobile) to get a good view.