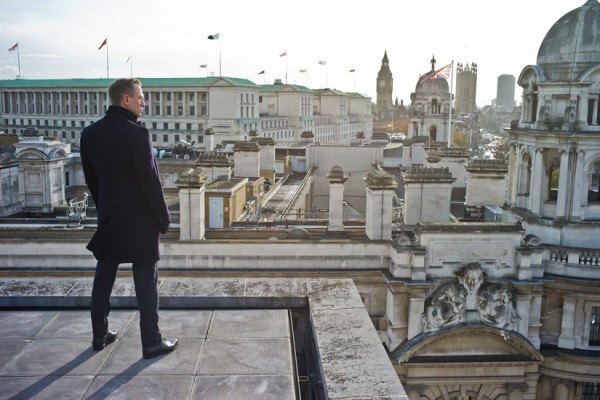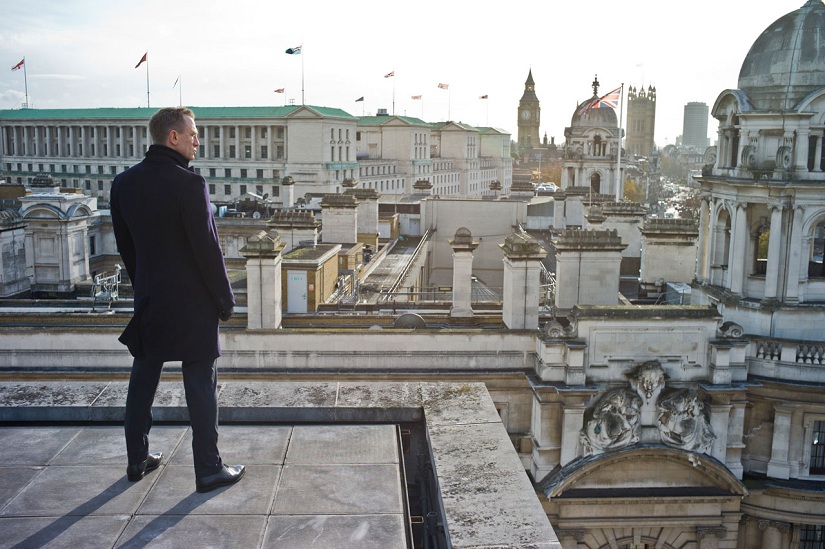 You don't need "00" clearance to know that James Bond calls London home.  From Whitehall to Les Ambassadeurs, London is as important a setting in a James Bond film as Monaco, Jamaica, and Macau.  It should come as no surprise, then, that the city is full of Bond and spy related experiences.  Fans of the books and the films can find plenty of opportunities to immerse themselves in the world of 007, whether walking in his footsteps or admiring his cars.  If you like your martinis shaken, not stirred, here are five Bond-related experiences you'll want a license to kill for.
The London Film Museum – Bond in Motion
The London Film Museum's "Bond in Motion" exhibit bills itself as the largest collection of original James Bond vehicles in the world.  This not only includes famed vehicles such as the Aston Martin DB5 and the Jaguar XKR from Die Another Day, but also the Bell Rocket Belt from Thunderball and the "Little Nellie" gyrocopter from You Only Live Twice.  The exhibit is a must for any Bond fan whether you love Sean Connery or Daniel Craig.
Rules Restaurant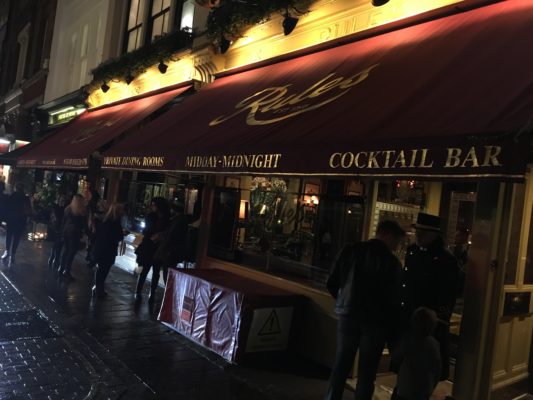 SPECTRE is the most recent film in the Bond franchise, and one of the film's most important scenes takes place in London's oldest restaurant.  There, Moneypenny and Q confront M with their desire to help James against the mysterious criminal organisation with ties to the British government.  Rules was established in 1798 and is famous for its traditional British cuisine and classic décor.  The restaurant is also known for its great cocktail bar with several original concoctions.  It is a little on the pricier side, but well worth the expense, especially if you're going with someone special.
London RIB Ultimate James Bond Experience/Climb the O2
The Thames had made a few key appearances in Bond films including The World is Not Enough and SPECTRE.  Much like Pierce Brosnan in the former, you can take a high-speed boat down the river while your tour guide regales you with stories and trivia about places along the river related to the films, including Vauxhall Cross, the real-life SIS Building, Westminster Bridge, and the O2 Arena.  Thamesjet and the London RIB Experience both offer James Bond packages for different rates.  If you can't afford the boat ride and want a different Bond Thames experience, you can still go to the O2 and climb over the arena's dome without worrying about the risks Brosnan dealt with in TWINE.
The Bletchley
Not exactly Bond-centric, but this bar is inspired by the very espionage work that author Ian Fleming and others did during World War II.  Its theme comes from the place and work of Alan Turing, the computer genius who cracked the Enigma machine.  As such, patrons are given 40s army jackets to wear and must break codes to order their cocktails.  Each code and drink is crafted to the individual so that no two of them are alike.  You must book tickets in order to enter The Bletchley, and its location is top secret until you do.
Brit Movie Tours – James Bond Bus and Walking Tours
Brit Movie Tours offers several Bond experiences for fans, including a helicopter tour and a tour of locations outside of London.  However, most people will probably want to take either the bus tour or the walking tour.  The former is three hours long and takes you in a minibus to locations not only important to the film franchise, but also to Ian Fleming's life and career in Naval Intelligence.  The walking tour lasts 2 ½ hours and guides you through locations from every film from Dr. No to SPECTRE.  The walking tour is a better option for people who want to take plenty of pictures and recreate moments from their favourite Bond films.