Riding in a helicopter over the historic sites of London allows you to get a truly fresh perspective on the capital and experience something you will be talking about for many years to come.
It is not just the rush and thrill of being in a helicopter itself that makes this such a fantastic experience. Nor is it simply the fact you can pack in a couple of days of ordinary sightseeing into one short but fabulously intense trip. It is not even the strange serenity you get when you fly aloofly over the gridlocked streets, busy pavements and crowded tube entrances below.
There is something refreshingly unique and indescribably wonderful about a helicopter trip over London – taking in all the familiar landmarks from a new vantage point and seeing afresh the shapes of the roads, contours of the river and profiles of the landmarks that help give London its identity.
A helicopter ride over London is no longer solely the preserve of the wealthy. Companies such as ExperienceMad that specialise in providing experience days can now lay on luxury helicopter rides that follow the course of the Thames for under £100 – making it an affordable gift for all that will be remembered long after other presents have been forgotten.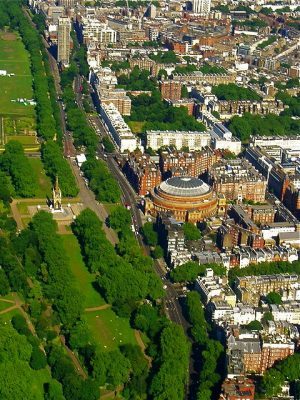 Taking off in a state-of-the-art Eurocopter, and tracing the path the Thames cuts through the historic capital, you will feel you are literally gaining a new perspective on iconic buildings and structures such as Big Ben, the Tower of London, Westminster, the Houses of Parliament, the London Eye, the Millennium Dome, the Houses of Parliament and Buckingham Palace.
As a recent thrill-seeker enthused on return from his experience of a lifetime:
"I've been to the capital many times and thought I'd seen it all before. Yet from the moment I climbed into the helicopter, it was an experience that blew me away. Seeing the capital from above, away from the crowds, noise and traffic was an incredible experience. You get a totally different appreciation of the city up there, the scale and grandeur of it just blew me away."
A helicopter ride over London could be blowing you away too.
Editor's Note: I'm happy to report that our London correspondent Laura Porter will be taking a Helicopter tour of London and will be reporting on the experience. Stay tuned!