Tudor Prisăcariu, a Romanian photographer and digital designer/developer living in London decided to take the London Loop, as series of footpaths that create a circle around London.
What is the London Loop?
From Wikipedia:
The London Outer Orbital Path — more usually the "London LOOP" — is a 240-kilometre (150 mi) signed walk along public footpaths, and through parks, woods and fields around the edge of Outer London, England, described as "the M25 for walkers". The walk begins at Erith on the south bank of the River Thames and passes clockwise through Crayford, Petts Wood, Coulsdon, Banstead, Ewell, Kingston upon Thames, Uxbridge, Elstree, Cockfosters, Chingford, Chigwell, Grange Hill and Upminster Bridge before ending at Purfleet, almost directly across the Thames from its starting point. Between these settlements the route passes through green buffers and some of the highest points in Greater London.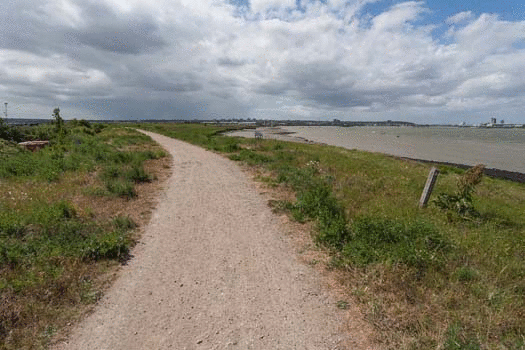 Tudor has put together an excellent photo exploration of the whole walk. We definitely recommend checking it out on this website.
CLICK HERE TO SEE HIS JOURNEY.

I would totally love to do this one day.