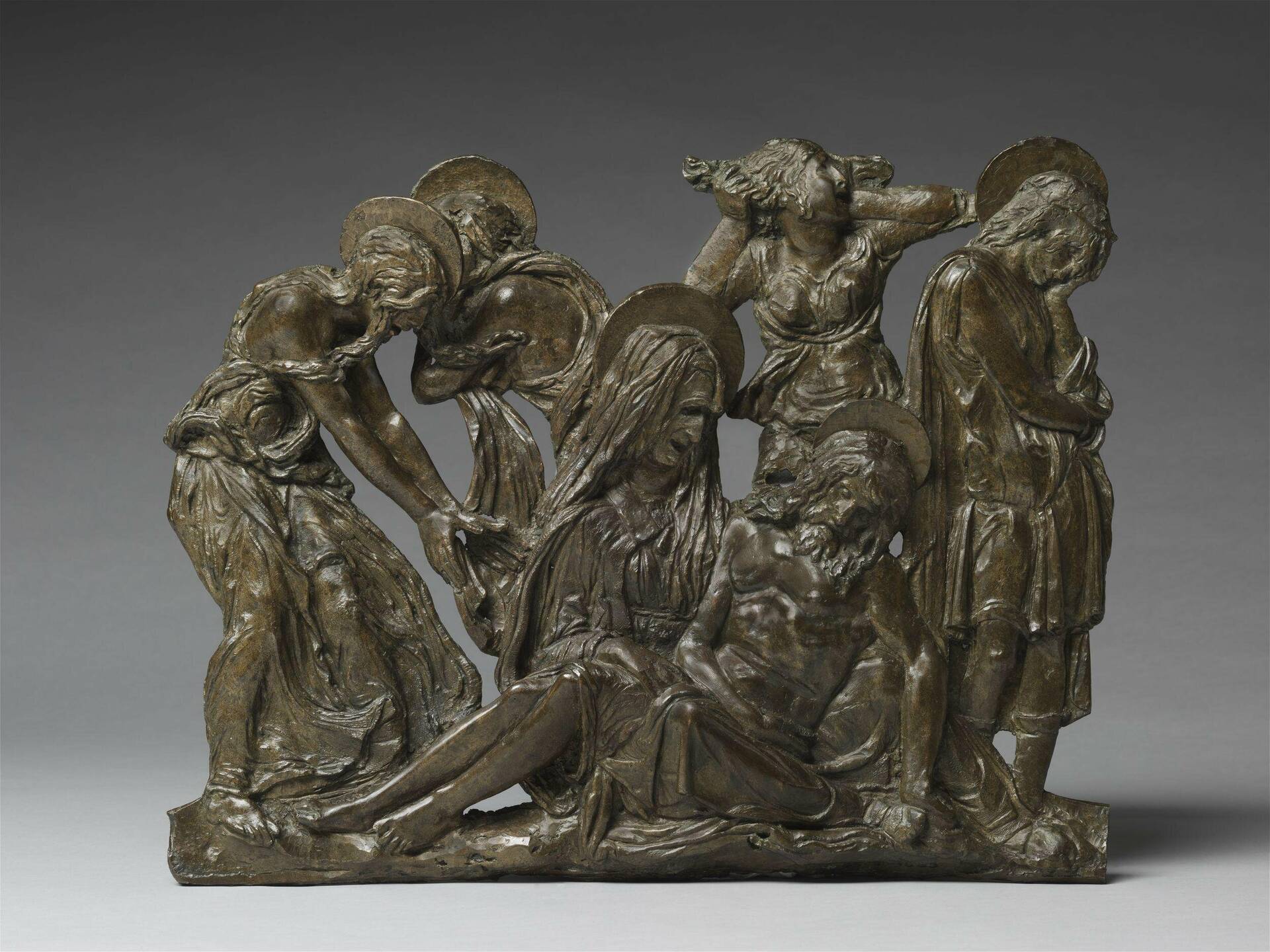 Here's our round-up of new exhibitions, shows, and other events taking place in London for February 2023. There's a lot to see and do this month! There are also quite a few events from last month still going on; you can see our list of those events here.
Dirty Dancing
2 February – 16 April 2023
Dominion Theatre
Nearest Station: Tottenham Court Road
Exploding with heart-pounding music, and sensational dancing, Dirty Dancing returns to the West End for ten weeks only. Based on the beloved classic film and packed with 35 hit songs including Hungry Eyes, and (I've Had) The Time of My Life.
dirtydancingonstage.co.uk
Donatello: Sculpting the Renaissance
11 February – 11 June 2023
V&A
Nearest Station: South Kensington
Arguably the greatest sculptor of all time, Donatello (c.1386–1466) was in the vanguard of a revolution in sculptural practice in the early Renaissance. This major exhibition offers a new vision of the artist and his impact on artistic development at this crucial time in the history of art. Featuring many works that have never been on display in the UK, the exhibition explores Donatello's diverse creativity within the vibrant artistic and cultural context of fifteenth-century Italy, and his influence on subsequent generations of artists.
www.vam.ac.uk
Alice Neel: Hot Off The Griddle
16 February – 21 May 2023
Barbican Art Gallery
Nearest Station: Barbican
Drawing on international public and private collections, this is the largest exhibition to date in the UK of American artist Alice Neel (1900–1984). The exhibition showcases her vibrant, expressionistic portraits created across her 60-year career.
www.barbican.org.uk
Bat Out Of Hell The Musical
17 February – 1 April 2023
Peacock Theatre
Nearest Station: Holborn
After electrifying audiences around the world, Jim Steinman's spectacular musical returns to the West End in 2023. The award-winning show thunders through Meat Loaf's legendary powerhouse anthems including I'd Do Anything For Love (But I Won't Do That), Two Out Of Three Ain't Bad, Dead Ringer For Love, and of course Bat Out of Hell, in an over-the-top theatrical experience like no other.
www.batoutofhellmusical.com
Mike Nelson: Extinction Beckons
22 February – 7 May 2023
Hayward Gallery, Southbank Centre
Nearest Station: Waterloo
This is the first major survey exhibition of large-scale immersive installations and sculptural works by the internationally acclaimed British artist. Nelson's psychologically charged and atmospheric installations take viewers on enthralling journeys into fictional worlds that eerily echo our own. Designed to dramatically transform the spaces of the Hayward Gallery, his exhibition includes towering sculptural works and new versions of his key epic installations.
www.southbankcentre.co.uk/venues/hayward-gallery
The Van de Veldes: Greenwich, Art and the Sea
24 February 2023 – 14 January 2024
Queen's House
Nearest Station: Cutty Sark
Willem van de Velde the Elder and Willem van de Velde the Younger were the most important and influential marine painters of the seventeenth century. They were contemporaries of Rembrandt in the Dutch Republic and received commissions from Cosimo de Medici and Charles II, who awarded them a salary equivalent to that of Sir Peter Lely. The National Maritime Museum holds the largest collection of Van de Veldes' artwork in the world and is a longstanding centre of Van de Velde expertise. This is the first major exhibition in the UK to celebrate these forgotten masters, marking 350 years since they arrived in England. It reveals how the family's legacy as renowned émigré artists transformed British visual culture and inspired future generations of artists including J.M.W. Turner.
www.rmg.co.uk/national-maritime-museum
MORE FEBRUARY 2023 EVENTS
Valentine's Day: 14 February 2023. Pancake Day (Shrove Tuesday): Tuesday 21 February 2023 (Pancake-flipping races across the city).