Food's great, but sometimes you need a little ambience.  In a city such as London, the atmosphere in a restaurant can range from the traditional to the eclectic and plenty of restaurants offer their own unique experience along with a great menu.  Looking at London's more colorful restaurants, you can find places where performances are happening all around you, you can dine like it's your last meal, or where you have to look past the façade to find the eatery behind the façade.  We've outlined five such unusual and fantastic restaurants below and you can let us know of some more in the comments.
Archipelago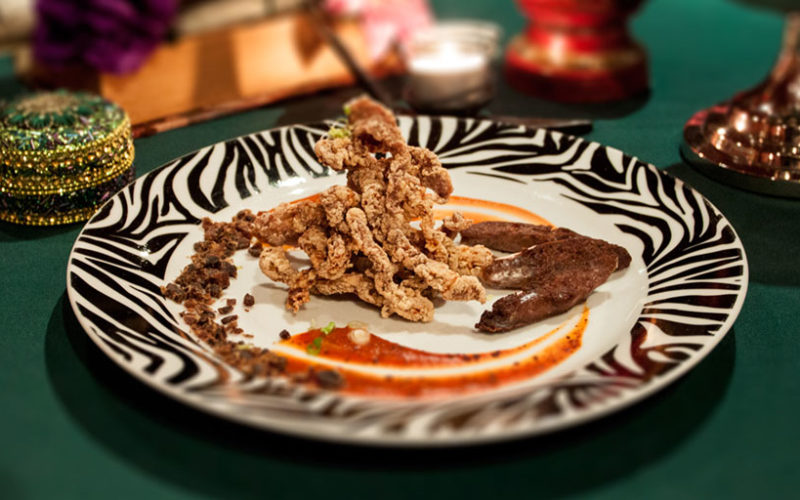 Our first entry is unique as much for its décor as its menu.  If you've ever dared yourself or a friend to eat the local cuisine in a strange place, we can guarantee Archipelago has that on the menu.  Meals can include zebra jerky, pan-fried crickets, love-bug salad, and ostrich steak, all while surrounded by a place that resembles an intrepid explorer's attic.  For the more squeamish amongst your party, there's plenty of normal food as well such as chicken, salmon, pork belly, and more.
https://www.archipelago-restaurant.co.uk/
Circus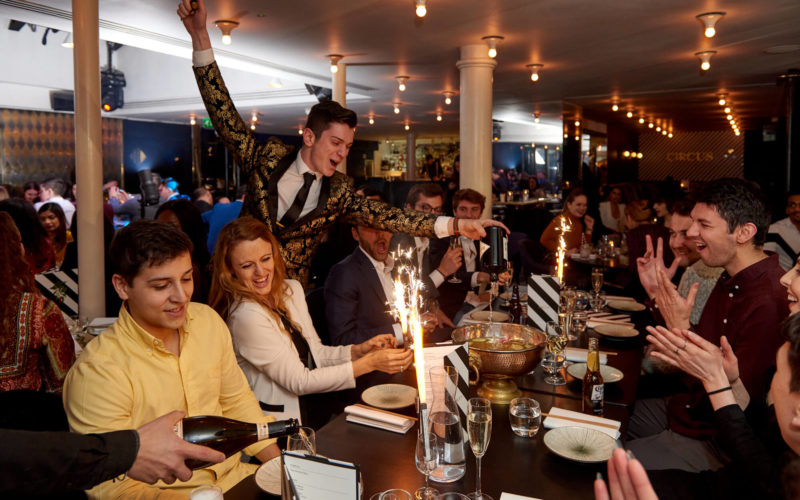 You might forget to focus on your food while Circus's performers work their feats of strength, grace, and daring.  Performers include fire eaters, jugglers, burlesque dancers, tumblers and everything in between, you get a show along with your meal.  And speaking of food, Circus features a fixed menu of pan-Asian dishes as well as offering a tasting menu, a vegan menu, and a brunch menu, all of which have gluten-free options.  Circus also puts on themed dining events throughout the year for Halloween, New Year's, and other holidays and special occasions to make the dining experience even more memorable.
https://www.circus-london.co.uk/
The Clink at Brixton Prison
It's not often you get to dine in a prison without having done something to land you in a cell, so take this opportunity to eat at one of London's most interesting concept restaurants.  The Clink is part of the very real HMP Brixton prison and a good bit of the employees are actual Brixton inmates who work in the restaurant as part of their rehabilitation, earning their NVQs in food preparation, food serving, and cleaning.  The Clink has several menus offering breakfast, lunch, dinner, Sunday lunch, and afternoon tea.  Of course, as this is a real prison, no metal cutlery is allowed, no alcohol is served, and diners have to pass a security check, but the end result is an excellent meal that helps the staff transition back to a life that benefits others.
https://theclinkcharity.org/restaurants/brixton
Dans Le Noir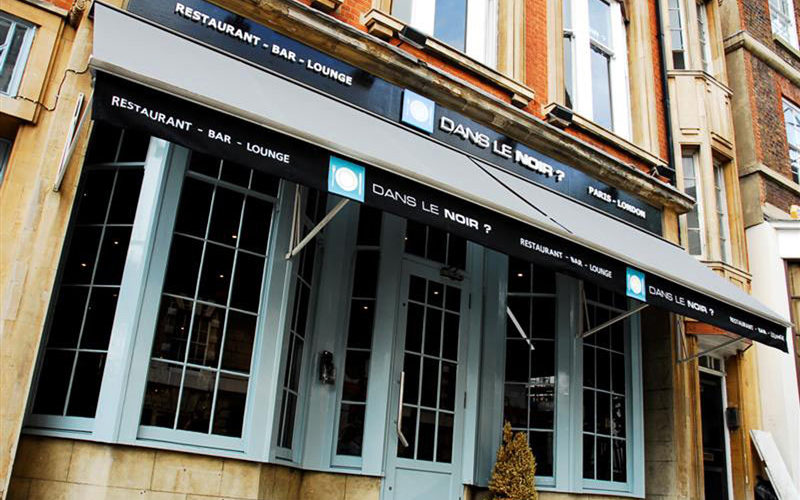 Much like the ice bars of the past, another popular concept in dining that's shed light on how important taste is to food is dining in complete darkness.  Dans Le Noir not only treats its diners to a meal devoid of light, but they'll also be able to experience dining as their blind servers do, focusing on the smell and taste of the meal before them.  In addition to normal food menus, there's also "surprise" menus for the daring, making you guess what you're eating based on your other senses. This is the restaurant that was shown in the film About Time. It's a real place!
https://london.danslenoir.com/en/home/
La Bodega Negra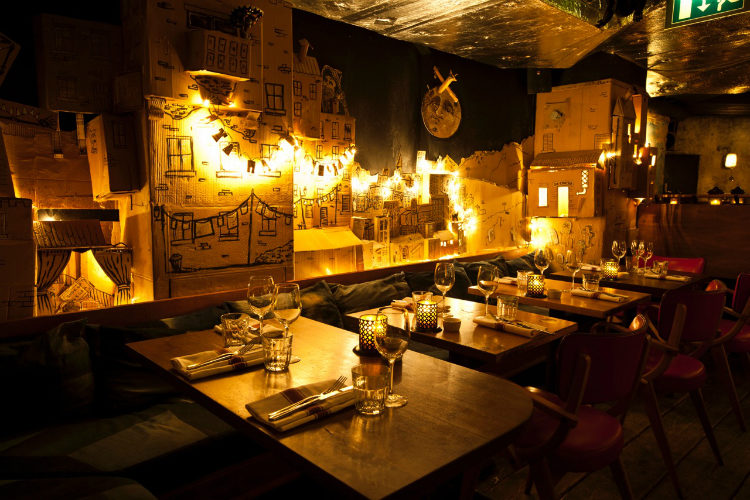 You might wonder if you're in the right place for tacos when you're standing outside La Bodega Negra, which by all accounts advertises peep shows, adult videos, and stripteases.  However, the appearances here are certainly deceiving as the inside is a perfectly normal restaurant and bar serving Mexican street food and a variety of cocktails.  Of course, for those in the new, the real fun is watching your friends and family react when you bring them here.  You'll be able to enjoy their priceless expressions and then enjoy the wonderful food inside.