Awooooooooo!  Werewolves of London!  Of course, the werewolves aren't the only monsters haunting the city's streets in horror films.  London has seen itself preyed upon by all manner of creatures in cinema including werewolves, mummies, aliens, murderous fiends, and the devil himself.  Plenty of films made have used London as a backdrop and provide any Londonphile with something to watch during the Halloween season or whenever you're in the mood for a good scare.  We have identified five classic horror movies you should consider watching below.  Whatever your own favorite London horror films are, you can let us know in the comments.
An American Werewolf in London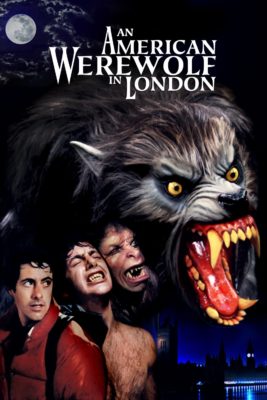 A new take on the werewolf legend came courtesy of director John Landis in 1981.  American college student David, backpacking through the UK with his friend Jack, is attacked by a wolf and cursed to transform into a monster.  David wakes up after the attack in a London hospital and after transforming into a wolf, stalks the city streets and Underground.  Several prominent locations feature throughout the film, including Piccadilly Circus, where David attempts to call his family before trying to take his own life to keep from hurting others.
Creep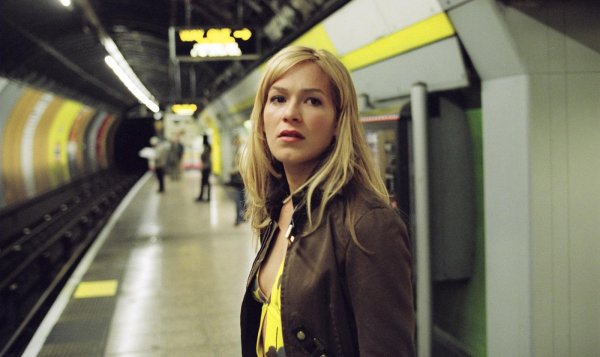 You may never look at the London underground the same way after watching this 2004 horror film.  Kate is a young German woman who becomes trapped in the London Underground after falling asleep at the station.  She then boards an empty train and finds herself pursued by a deformed killer through the tunnels.  The film is a good example of the violent schlock horror that permeated the 2000s and has a distinctly London bent to it, even though you don't see much of the city.
Attack the Block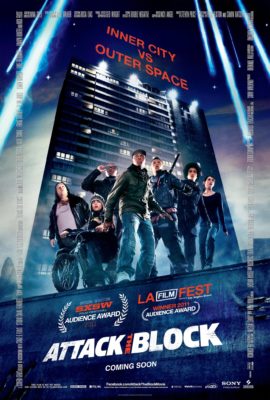 Believe!  Inspired by director Joe Cornish's encounter with a gang of youths, Attack the Block features a group of kids from a housing estate who encounter an invasion of feral aliens.  The film mostly takes place on the fictional Wyndham Estates in Brixton, though several actual council estates were used for filming, including the Heygate Estate in Elephant and Castle.  Other London locations that appear include Myatts Field and Oval Underground Station.  Worth noting is, at the time the film was made, Nick Frost was the biggest star in the movie, while Jodie Whittaker was still fairly unknown (and two years away from starring in Broadchurch) and this was the first film credit for Star Wars actor John Boyega.
The Man Who Haunted Himself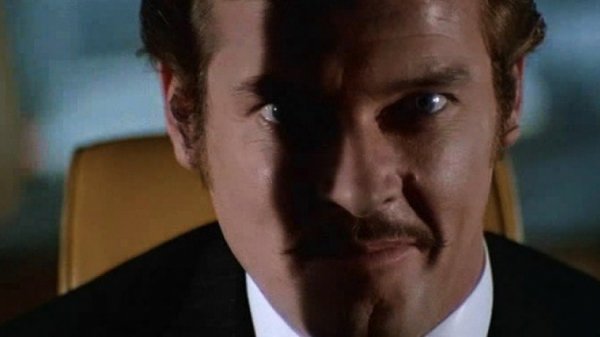 Based on the novel The Strange Case of Mr. Pelham and starring Roger Moore, The Man Who Haunted Himself is a fascinating psychological thriller.  Moore plays Harold Pelham, who suffers a strange and sudden case of mania that leaves him in a car accident and then seemingly living a double life.  It remains unclear through most of the film whether Harold is possessed, insane, or combating a strange doppelganger.  Much of London's business districts and grand locals are on display throughout the movie to reflect Harold's privileged life.
28 Days Later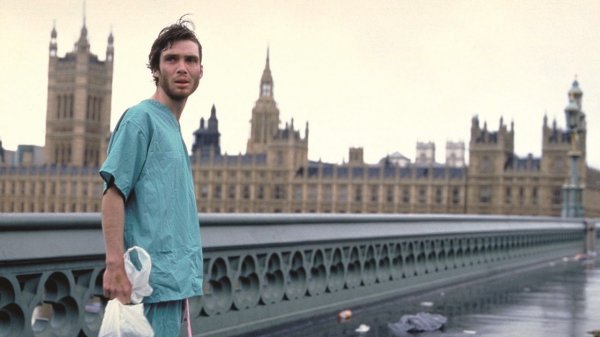 This modern take on zombies features an eerie look at London.  Cillian Murphy wakes up alone in a hospital after a zombie apocalypse has swept through the city, leaving it abandoned by all but a few survivors and creatures.  The first part of the movie produces some of its most iconic imagery, including Cillian Murphy walking alone over Westminster Bridge.  The 2002 film was one of many hits in director Danny Boyle's long career and helped launch Murphy as an actor as well as reviving the zombie genre.  It's certainly worth your time for showing just how hauntingly beautiful the city can be.