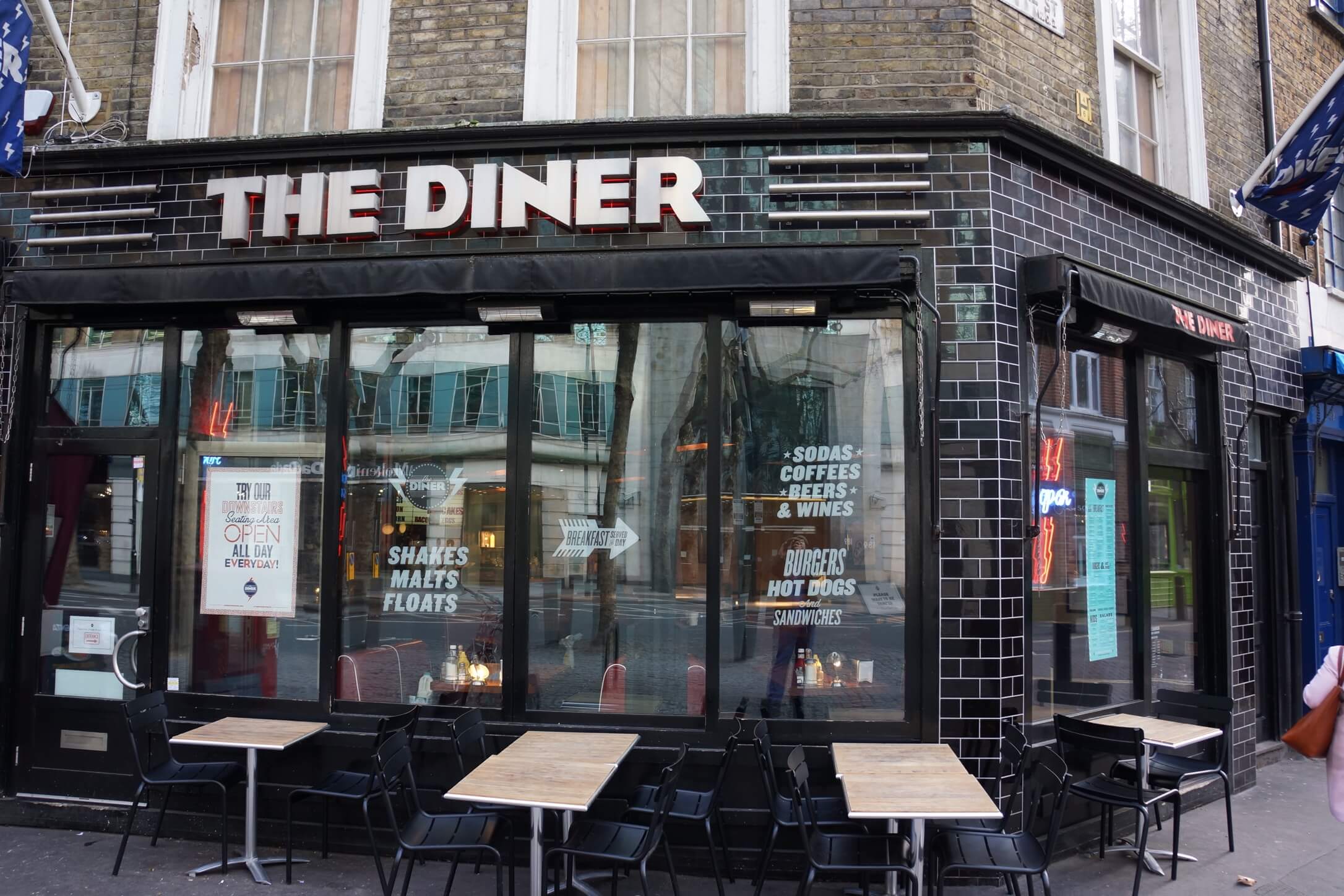 There's something comforting about a diner.  You walk into any greasy spoon in the United States, and you know there's going to be coffee, burgers, breakfast at all hours, and—most importantly—good company.  The diner is probably the most American of restaurant concepts, and like a lot of popular American culinary experiences, it has found its way to the heart of the United Kingdom.  There are many American-style diners sprinkled throughout London where you can enjoy a healthy dose of American fare in settings that will seem almost like home.  We've identified five of what we think are the best American Diners in London below, and you can share your own favorites with us in the comments.
Electric Diner
Located adjacent to the Electric Theater in Notting Hill, the Electric Diner is a great place to meet up for food or drinks before or after you see a movie—or if you're just hungry. The low vaulted ceiling and booths give the place a classic old-school feel, somewhere between American and British design. Like any good diner, it offers some all-day breakfast items as well as menus for brunch, Happy Hour, and late-night dining. You can also have just about anything you want to drink with your meal from tea to cocktails to kombucha.
The Diner
The Diner has a few locations spread throughout London, including Spitalfields and Camden.  At both, you can find a unique experience, but you'll also find familiar red leather upholstered counterchairs and booths.  As with the Electric Diner, the Diner's locations serve breakfast all day, along with classic American fare such as burgers, fries, ribs, milkshakes, and more.  Of course, if you still want something British, the Diner's menu can accommodate that wish as well.  In 2022, the location in Camden became Camden Diner and has a slightly different menu, including enormous "Freak Shakes" that you may need to share. 
The Big Easy
A nickname normally associated with the American city of New Orleans, the Big Easy is a diner chain with three locations in Covent Garden, Canary Wharf, and Chelsea.  To be fair, the name is a bit of a misnomer, and it's not so much a diner as it is a BBQ and seafood restaurant.  Of course, when I say BBQ, I don't mean what we in the South refer to as "grilling" but genuine BBQ and Big Easy offers styles from throughout the South including Texas, Memphis, (Eastern) Carolina, and even Kansas.  Additionally, you can find a fair share of lobster and crab here.  While the British definition of a diner might be loosely applied to the Big Easy, it's still worth a visit.   
JB's American Diner
If you're looking for the kind of diner that's an almost cartoonish representation of Americana, JB's American Diner certainly has that in its design.  There's bric-a-brac all over the walls and the ceiling featuring icons from Route 66 to Elvis Presley.  Of course, the food is no slouch here and you can get a big American burger, nachos, wings, a Chicago-style hotdog, and some great big milkshakes.  Breakfast is always on the menu as well and includes both American and English options.  Whatever you order, you certainly won't be disappointed. 
Fatboy's Diner
Fatboy's Diner is possibly the most genuinely authentic diner that you'll find on this list.  Tucked away in Trinity Buoy Wharf, Fatboy's looks exactly like an old school roadside diner both outside and in, with a long counter populated with round leather stools and a view of the grill as well as booths with retro 50s tables.  The menu is equally authentic with simple favorites including breakfast meals, pancakes, milkshakes, burgers, and fries.  The place is so real that it has been used as a filming location in movies such as Sliding Doors and music videos for the late Amy Winehouse.