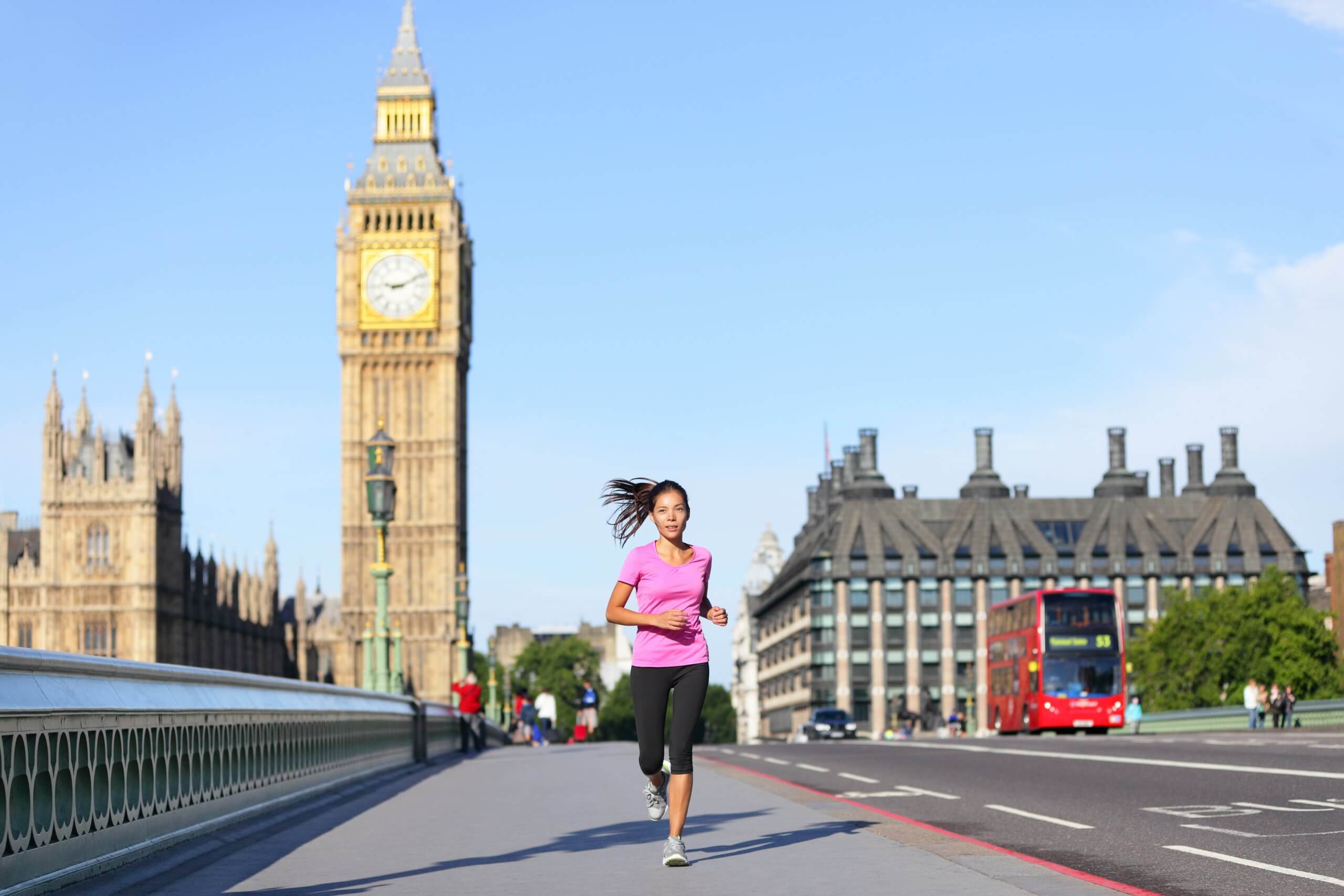 Staying fit can be a bit of a challenge when you're away from home.  You could, of course, use a hotel gym, but those can be a little disappointing and don't really let you get out and see the local color.  London has many great places to exercise from parks with trails and exercise equipment to gyms that have single-pay classes or deals for visitors.  We've managed to nail down just five from the dozens of options in the city.  If you have any great suggestions for where to exercise in London, you can share them with us in the comments.
Chelsea Sports Center Pool
The Chelsea Sports Center is a great place to get some exercise, whether you want to utilize their gym with over 70 stations or their great pool.  The center keeps times open at the pool for those who want to swim for fitness, and they offer different lanes depending on the speed you intend to swim.  The Chelsea Sports Center does charge a fee, but it's a pay-as-you-go, so you can pay for as many sessions as you plan to use, depending on how long you'll be staying in the city. 
Clapham Common
Clapham Common is a 220-acre triangular-shaped park in South London. In addition to plenty of trails to go running along, the park also has a few exercise stations positioned around the perimeter with pull-up bars, push-up bars, and low bars for various calisthenics. There are also several sports pitches on the north side of the common. Lastly, a number of fitness classes can be found in Clapham Common that offer free trials or single-pay sessions, so you have more than enough options for how to stay healthy while you're in London.
Southbank/The Queen's Walk
Lining the south bank of the River Thames, the Queen's Walk is the perfect place to go from a run, especially if you want to see the sights of the city.  The Queen's Walk itself stretches from Westminster Bridge to Tower Bridge, but that doesn't mean you have to stop at one or the other.  The Southbank Boardwalk continues east until Observation Point, while you can run further west along the Albert Embankment.  Regardless of how long you run, you're bound to see many wonderful landmarks including the Palace of Westminster, the Millennium Bridge, the London Eye, and more. 
Kennington Park
Kennington Park has been a major public greenspace since it was founded in 1854 and is the largest in the neighborhood. Prior to the opening of The Oval, it was the premiere spot for cricket matches and today offers recreation in the form of sports fields, walking trails, and other amusements. Much like in Clapham Common, the park has exercise stations that include pullup bars, balance beams, and even a full-on obstacle course. Naturally, you can also use the trails to go for a good run or play sports on the park's pitches. Whether you choose Clapham Common or Kennington Park in South London, either park will serve your exercise needs.
Yogahaven
Yoga has long thought to have not only a physical benefit but a mental one as well, helping to relieve stress.  It can also help with your flexibility and balance, which can benefit other exercises you may do.  Yogahaven is mostly a subscription membership going on a month-to-month basis with a three-month commitment, but for travelers and those who maybe want to just dip their toe into yoga, you can sign up for a trial course to see how you like it.  There's no commitment from the trial, but you may end up with a lot of emails asking you to come back for more.