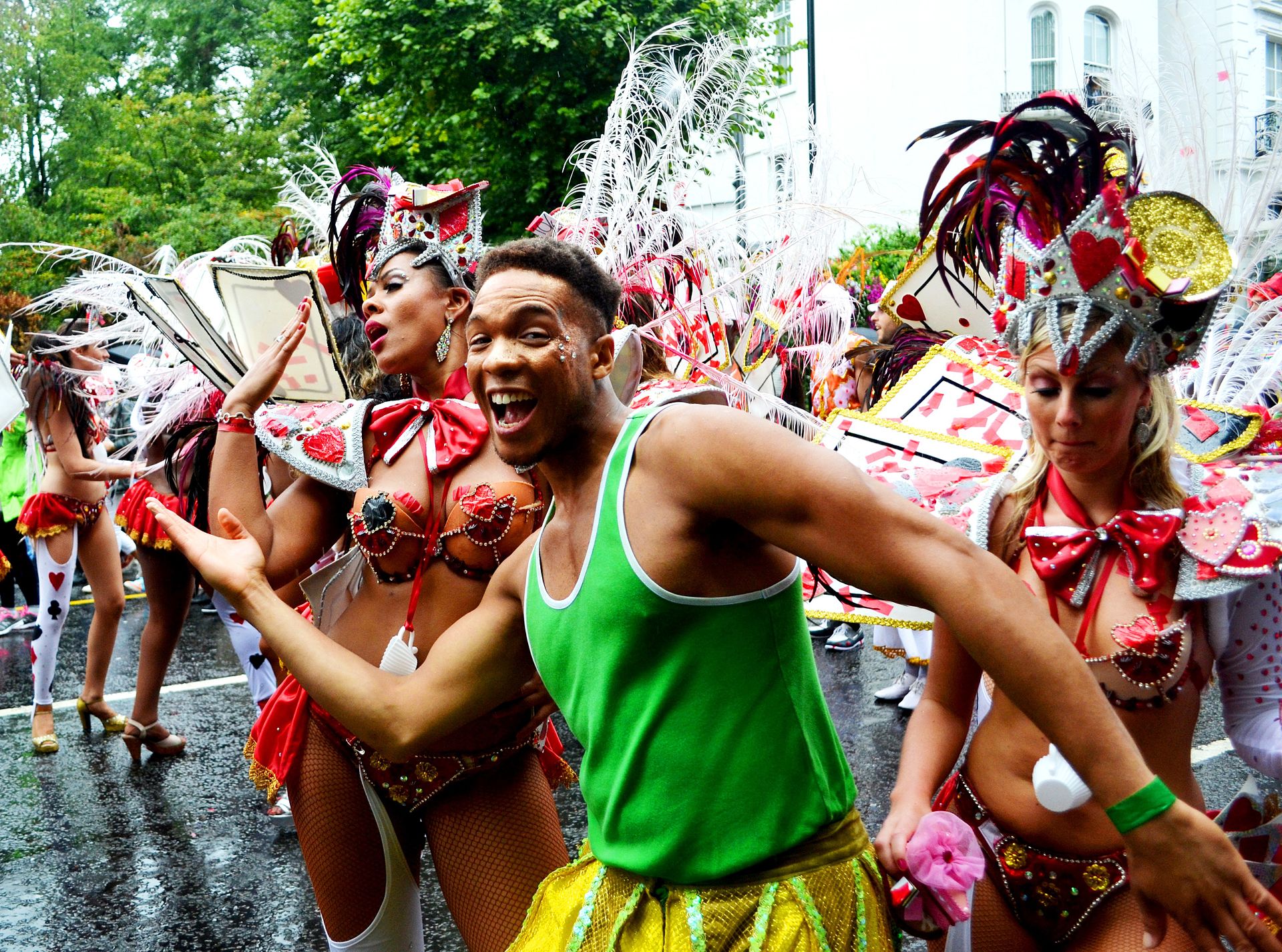 London is a wonderfully diverse city.  At last count, 44% of the city's population comprised nonnative-British persons, and more than 300 languages are spoken within its municipal borders.  The cultures present within Greater London comprise Indian, Pakistani, German, Japanese, Spanish, Chinese, Nigeria, Ethiopian, French, Caribbean, and more.  Each culture that comes to London from elsewhere brings its own traditions and celebrations with them that are held throughout the year.  We have identified five of these festivals below for you to consider attending in the future.  If you have a favorite that we didn't mention here, share it with us in the comments.
Chinese New Year – Chinatown
London is home to the world's largest Chinese New Year celebrations outside of Asia, spread out over the city in Trafalgar Square, Chinatown, and the West End. The streets fill with fireworks, food, and performances that celebrate one of London's indispensable cultural communities. With so many events and activities going on during Chinese New Year, you'll want to be certain to plan them all well in advance to make sure you can fully experience the celebrations. The parade starts at 10 AM on New Year's Day (February 12, 2021), so you'll want to make sure you get your spot to watch it early.
Notting Hill Carnival
While most Carnival celebrations begin before the season of Lent, Notting Hill holds its festival in August.  The first Notting Hill Carnival took place in 1965, and it draws some of the largest crowds for any event in London.  There is plenty of music from calypso to steel drums, street food representing all Caribbean cultures, and of course, a big parade filled with colorful costumes and floats.  Sunday is typically "family day," with a more toned-down celebration and activities for the kids.
Boishakhi Mela – Tower Hamlets
There's a significant Bengali community in London, and every year sees it celebrate the Boishakhi Mela.  This festival is a salute to all that makes up Bengali culture and kicks off with the Grand Parade of women and children dressed in traditional clothing and masks.  Of course, as par for any festival, there is plenty of traditional music, dancing, and more by which visitors can see and engage during the one-day event.  There's also the Mela Market, home to plenty of food and crafts that you can buy.  The Mela takes up a significant portion of Banglatown in Tower Hamlets, from Brick Lane to Bethan Green.  With the largest Bengali community outside of Bangladesh, you better believe that it's a huge party.
Oktoberfest
Despite the name, Oktoberfest is a September event that celebrates the wedding of King Ludwig I of Bavaria. You can expect a great amount of German beer and dishes under tents that resemble a traditional Biergarten with plenty of oompah music. London's Oktoberfest represents one of the largest celebrations of the German holiday outside of Germany, so much that it has to be spread out over multiple sites to accommodate all the revelers.
Diwali on the Square – Trafalgar Square
The festival of lights known as Diwali shows what this important event means to the Hindu, Sikh, and Jain religions that represent the belief systems of India. While it only goes for six hours on one day in October, you can expect a full celebration of color throughout, not just with fireworks and lights, but also plenty of dancing, music, and traditional food. There's also a great number of goodies to purchase and henna tattoos to really help you get in the spirit of things. No tickets are required and everyone is invited to attend.