"How have I been to London three times previously, and now have lived here for almost three months, and still haven't been to Borough Market?"
This is the question I was repeating to myself over and over the other day as I ventured this 1,000-year-old market. It took me some time to get to this part of London, most likely as Southwark isn't exactly on my side of the Thames and when I usually walked down the Southbank, I stopped myself at the Tate Modern and always took the Millenium Bridge over to St. Paul's Cathedral and caught a bus home and called it a day. But this time, I set out with the Borough Market in mind, and walked an hour there to see what all the hype was about.
Celebrating its 1,000th year of running in this very area, Borough Market is still thriving in its home near London Bridge. 1,000 years! That's a long time for a food market to be going, especially at the same exact spot. I could feel the history as I walked around. This part of London just feels nostalgic and historical. A quick walk South East of the Tate Modern and Globe Theatre, lies this thriving village of fruit and vegetable sellers. Sprinkled in are fish, meat, cheese and bread stands, as well as street food merchants and candy and treats to buy. There's something for every taste.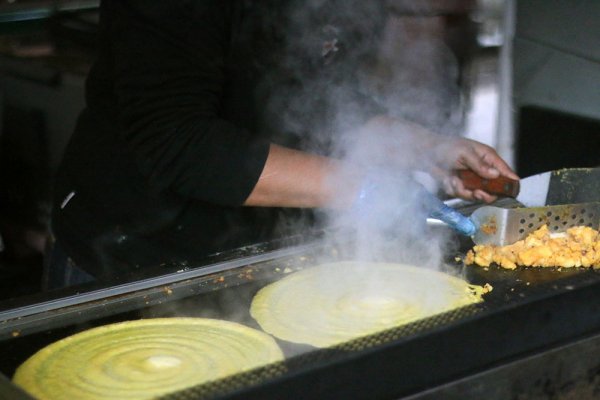 With the London Bridge train running right above, you get a bit shaken with every rumbling of the vehicle, but with no fear underneath, you can explore the market and see the wonderment underneath. One might not even need to bring any money to the market, since stalls hand out tons of free samples to entice tasters, which could potentially fill you up with a whole meal if you visit every one. But for those wanting food, there's plenty to choose from, and I noticed a wide variety of ethnic foods and interesting things to eat. I personally got some vegetarian Indian food, which looked a bit odd on the plate, but ended up being very delicious.
The wonderful thing about London is how many markets there are. So far, I've been to Camden Lock, Old Spitalfields, Leadenhall, Brick Lane, as well as multiple pop up markets around the city. There's usually at least one of these going on, on any given day, so it's not hard to find one. If you're looking for street food that is to die for, I definitely suggest to check one of these out. The variety of different types of food available is always great at these markets, and it's guaranteed to be better than a sandwich from Pret a Manger (which I've gotten quite bored of at this point, to be honest).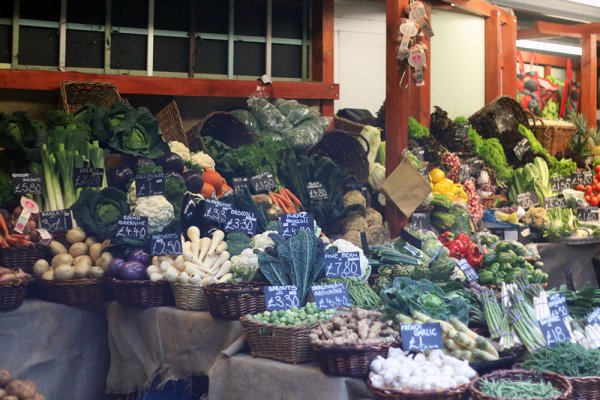 I think Borough Market will have to move to the top of my list of markets though, because none of the other ones I've been to so far have given me that same feeling of old England like this one. Maybe it's because of its 1,000 year history, but the area just gives you a sense that this place has been running continuously for a long time. I also ended up going during a fairly quiet and tame time, so there weren't a lot of people around to give it the crazy atmosphere I've heard it can have during busy hours. It also doesn't hurt that the Southwark Cathedral (which is also incredibly old), is right next to it, which is another visual that shows its historical significance.
If you're looking for a day in South East London, make sure you check out Borough Market, as it is not a place to miss. Make sure when you go, you give it a proper look around for an hour at least, grab some samples, peruse the offerings, and purchase some street food to eat in the courtyard of the cathedral. It's a covered market, so you won't get wet as you walk around. Across the street from the market, don't forget to find a walkway covered in colorful umbrellas, as well as Monmouth Coffee, which is apparently the best coffee in London, and always has a line out the door, due to its popularity. Then grab a cup of mulled wine from the market before you leave, to warm you up on your walk home.