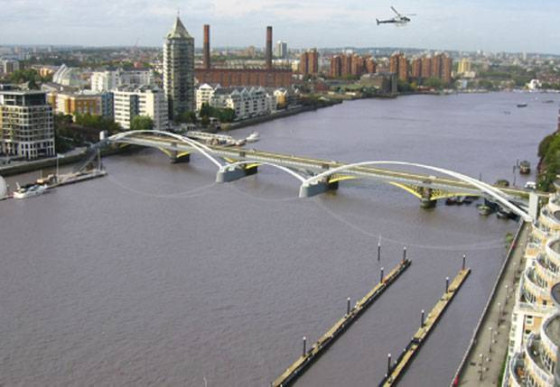 Some say the history of London can be summarized as the history of its river crossing. That history continues with plans for a new pedestrian bridge linking Battersea and Chelsea Harbour.
Fro the designer:
The proposed connection between Chelsea Harbour and Battersea would be beneficial to the communities, transport links and businesses on both sides of the river and is supported by planning policy. One-world design have progressed designs for the Jubilee Bridge, named due to its timing and its proximity to the departure point of Her Majesty the Queen as she joined the Diamond Jubilee Flotilla.
They've applied for planning permission, so we'll see if it will actually get approved.