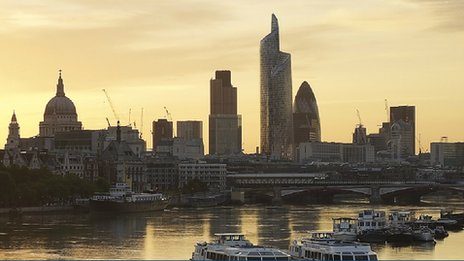 The BBC has done some investigative reporting to find out the status of the various skyscrapers that have been proposed or started construction in the last few years and remain unfinished.
From the BBC:
The tallest skyscraper planned for the City of London may never become reality, its lead architect admits – as a BBC investigation raises questions over the capital's future skyline. Amid the clamour that accompanied the completion of the Shard, something was amiss. The UK's tallest skyscraper did not have a single financial tenant in place.

Now a BBC Inside Out study has found numerous major developments across the City that have run into problems. At least six landmark projects – worth hundreds of millions of pounds – have been put on ice or cancelled altogether.
Read the whole interesting article here.
 Personally, I think the fewer the skyscrapers the better in London. The Shard is beautiful but London's skyline is better off left unchanged as much as possible.