As one of the major cities of the world, London has had plenty of media in which it features as the setting.  Plays, films, radio, and television have all taken turns making London as much of a character in their tales as any protagonist.  Much like these media, cartoons have also used London as a location, whether as home to the characters or a place of action.  From the delightful to the hilarious to the fantastic, London has been featured in the following five cartoon shows.  Let us know some of your favourite British cartoons in the comments.
Sherlock Holmes in the 22nd Century

This short-lived animated series took place in the futuristic New London.  When Inspector Beth Lestrade, a descendant of the literary inspector, discovers that someone has managed to clone Professor Moriarty, she finds the body of his nemesis, Sherlock Holmes, and has it brought back to life.  Lestrade's robotic partner then absorbs the collected writings of John Watson and subsequently takes on the personality of Holmes's famous assistant.  221B Baker Street, of course, makes a reappearance and many of the episodes are based on Doyle's original stories (a likeness of Doyle even brings Holmes back to life).
Paddington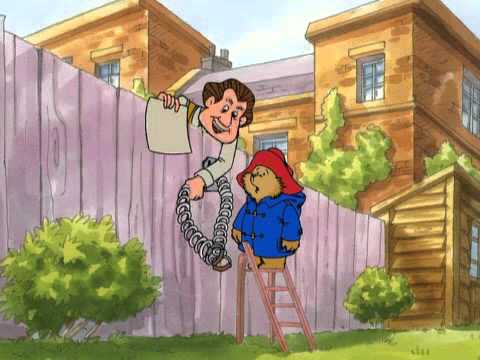 Naturally, London's most famous bear had to make this list.  Originally conceived of by Blue Peter cameraman Michael Bond, Paddington was named after the London station in which he was found in the books that Bond wrote.  1975's Paddington was the first adaptation of the books and featured a combination of 2D animation with a 3D stop-motion puppet.  Running from 1976 to 1980 for a total of fifty-six episodes, it lived in on syndication in the US and Australia.  They even made three specials form 1980 to 1986, and a few other series have been made since (as well as a film), but nothing has been quite so memorable or innovative as the original.
Mr. Bean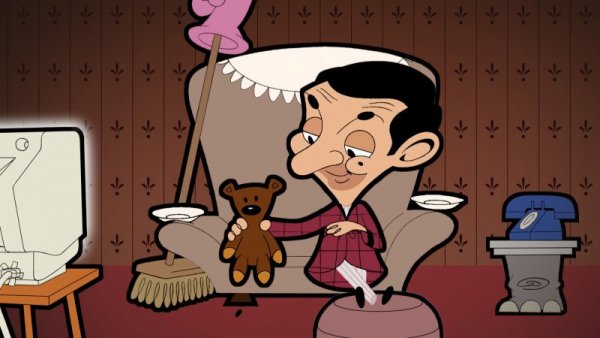 Yes, it was a live action series with Rowan Atkinson, but did you know about the animated programme?  Still starring Atkinson "voicing" his title character, the cartoon ran for 106 episodes from 2002 to 2004 and then from 2015 to 2016.  Other than Bean and his constant companion Teddy the teddy bear, there's a whole new group of characters here that didn't appear in the original programme, such as his antagonistic landlady Mrs. Julia Wicket, though favourites such as Irma Gobb appear as well.  Interestingly enough, the cartoon featured much more dialogue than the original live-action programme.
The Wombles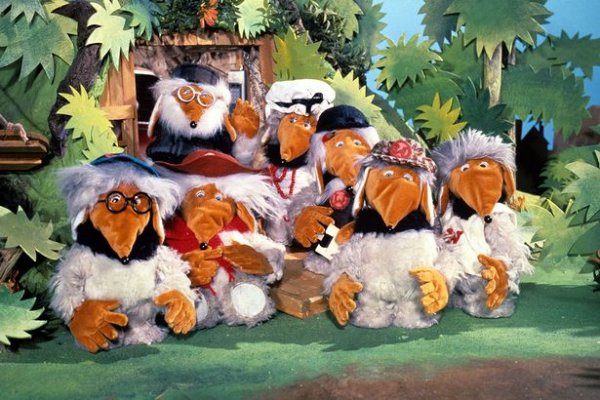 Based upon the series of books beginning in 1968, this animated stop-motion programme ran from 1973 to 1975 with a total of 60 episodes.  The Wombles are creatures that live underground in London and recycle our rubbish.  The original programme had them based in Wimbledon Common, and the 90s series featured a Brazilian Womble as well as one from the East End.  What's more, each character's name is based on a location on a map of the city.
Danger Mouse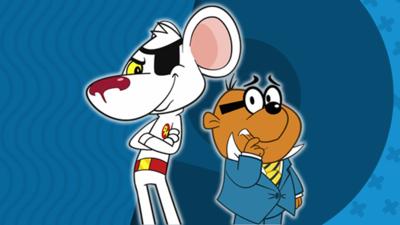 He's the greatest!  He's fantastic!  Wherever there is danger, he'll be there!  This animated takeoff of spy programmes and films saw our hero and his sidekick Penfold living in a pillar box in Mayfair.  Together, they battle a number of baddies from Count Duckula to notorious criminal mastermind Baron Silas Greenback.  Things always seem to go awry on the duo's missions from Colonel K, but DM always triumphs.  The original progamme ran for a ridiculously long time until it wrapped its tenth series in 1992, then came back as a revival in 2015.  It also inspired the spinoff Count Duckula, in which a more reformed incarnation of the villain still sought fame and fortune.