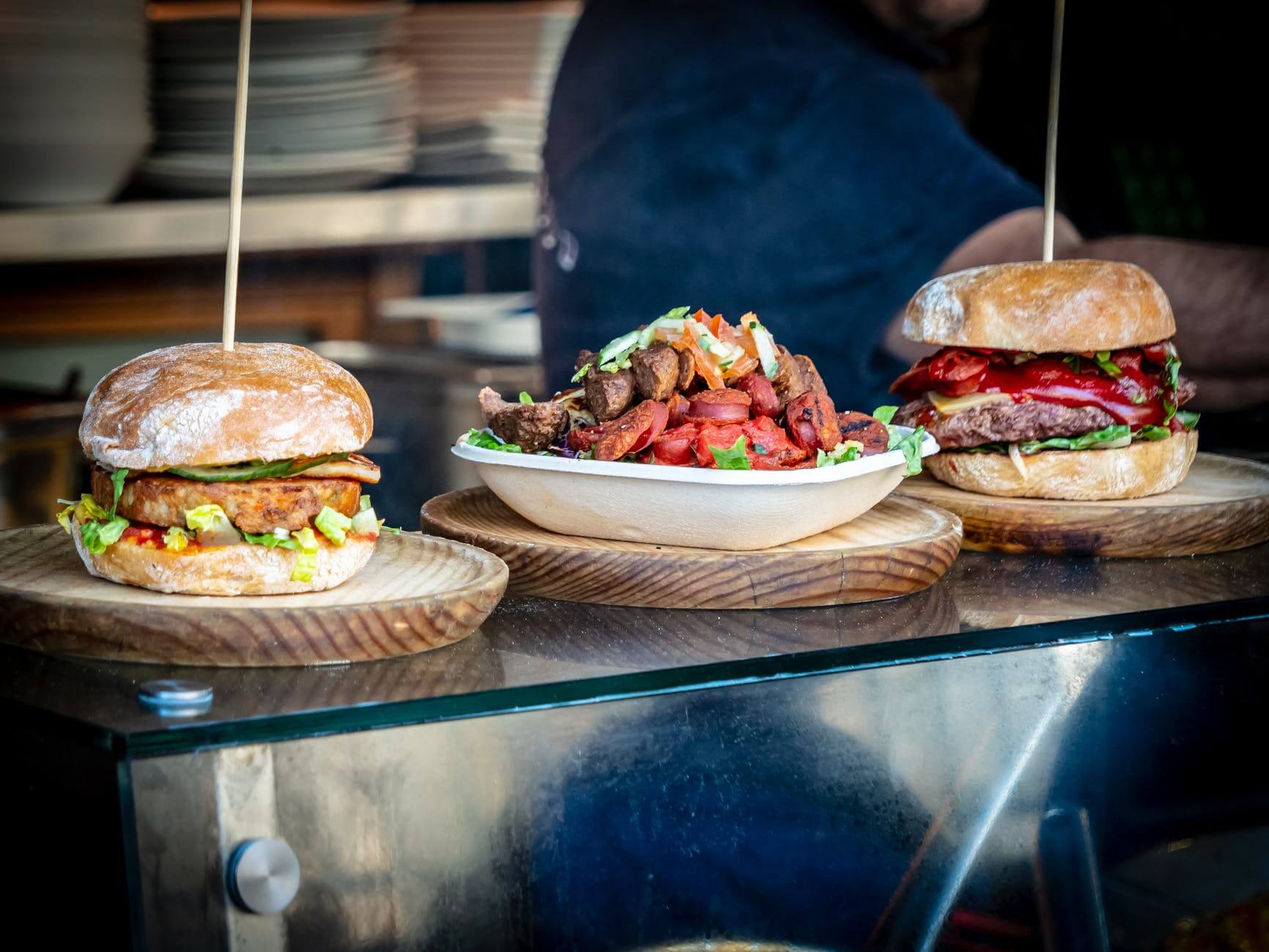 Everyone likes to eat.  Whether you're more into breakfast or dinner, vegan or omnivore, we all have a dish or a food item that we love to have.  London has been providing residents' favorite foods for hundreds of years and, despite the undeserved reputation British food sometimes gets, London is still seen as one of the world's preeminent food hubs.  Naturally, there are a lot of interesting facts that we can share about original London dishes, street food, and restaurants that we would like to share with you.  If you have a favorite London food or restaurant, you can share that in the comments.
The Food is the Star
Earning a star (or three) from the Michelin Guide is a major achievement for a restaurant. At last count, there were 194 restaurants in the United Kingdom with at least one Michelin Star. Of those 194, 71 of them are in London. Three-star restaurants in the city include Restaurant Gordon Ramsay, Core by Claire Smyth, and Sketch.
London Gin
Once referred to as a scourge because of its cheapness, gin was a very popular drink in London for most of the 19th Century.  One man named Captain Dudley Bradstreet actually created a vending machine that dispensed bottles of the stuff.  If a gin addict put a coin in a mechanical cat's mouth, its paw would open up revealing a tube out of which they could get the bottle.  Well-known gin brand Pimm's actually got its start in London as a way for seafood restauranter James Pimm to bring in customers advertising his "No. 1 Cup" as a digestive beverage to go with oysters. 
Coffee vs Tea
Tea is unquestionably the quintessentially British drink, though coffee was there before tea made it to Britain's shores and today both drinks are popular across the city.  A study from furniture retailer ScS discovered that Londoners, on average, drink about six cups of tea every day and 2.9 million cups of tea per year. 
How Much for a Cup of Coffee?
And speaking of coffee, if you think Starbucks charges a lot, in 2020, Queen's of Mayfair offered a £50 ($64) cup of coffee. The "Ethiopian Cup of Queens Excellence" was ground and brewed right at your table by your own personal barista.
Fancy a Curry?
According to the Times of India, London has more curry restaurants than Delhi and Mumbai combined. The term "curry restaurant" encompasses Indian, Bangladeshi, and Pakistani eateries. There are 10,000 curry restaurants across the UK that serve roughly 2.5 million customers per week and go through 43 million pounds of chicken tiki masala (the national dish) per year.
Born in London
Despite the name, one story concerning the origin of the Scotch Egg states that it actually comes from London.  Department store Fortnum and Mason claim to have invented the Scotch Egg as early as 1738 as a traveler's snack, though the documentation that was the basis for this claim has been lost to time.  Other food and drink reportedly originating in London include Earl Grey tea, bourbon biscuits, smoked salmon, and even fish and chips. 
Pint of Lager
There are 136 different breweries operating in London as of 2021. 
Dinner with a View
While it's possible to have some spectacular views in restaurants in London (more on that in a bit), back in 1833 a group had possibly the highest dinner party in the City at that time. Fourteen stonemasons who helped to erect Nelson's Column in Trafalgar Square climbed the scaffolding of the column and had dinner on top of the plinth.
Top of the World
And speaking of dinner with a view, today the highest restaurant in London is Duck and Waffle, which sits on the 40th floor of Heron Tower. Duck and Waffle is also one of the city's 24-hour restaurants, making it perfect first thing in the morning or after the pubs close. If you're feeling a little daring, Sushisamba on Heron Tower's 38th and 39th floors has an outdoor terrace. In fact, the only thing that keeps Sushisamba from the no. 2 spot is Searcy's on the 39th floor of the Gherkin.
The Oldest and the Best
The oldest restaurant in London is Rule's, which has been around since 1798.