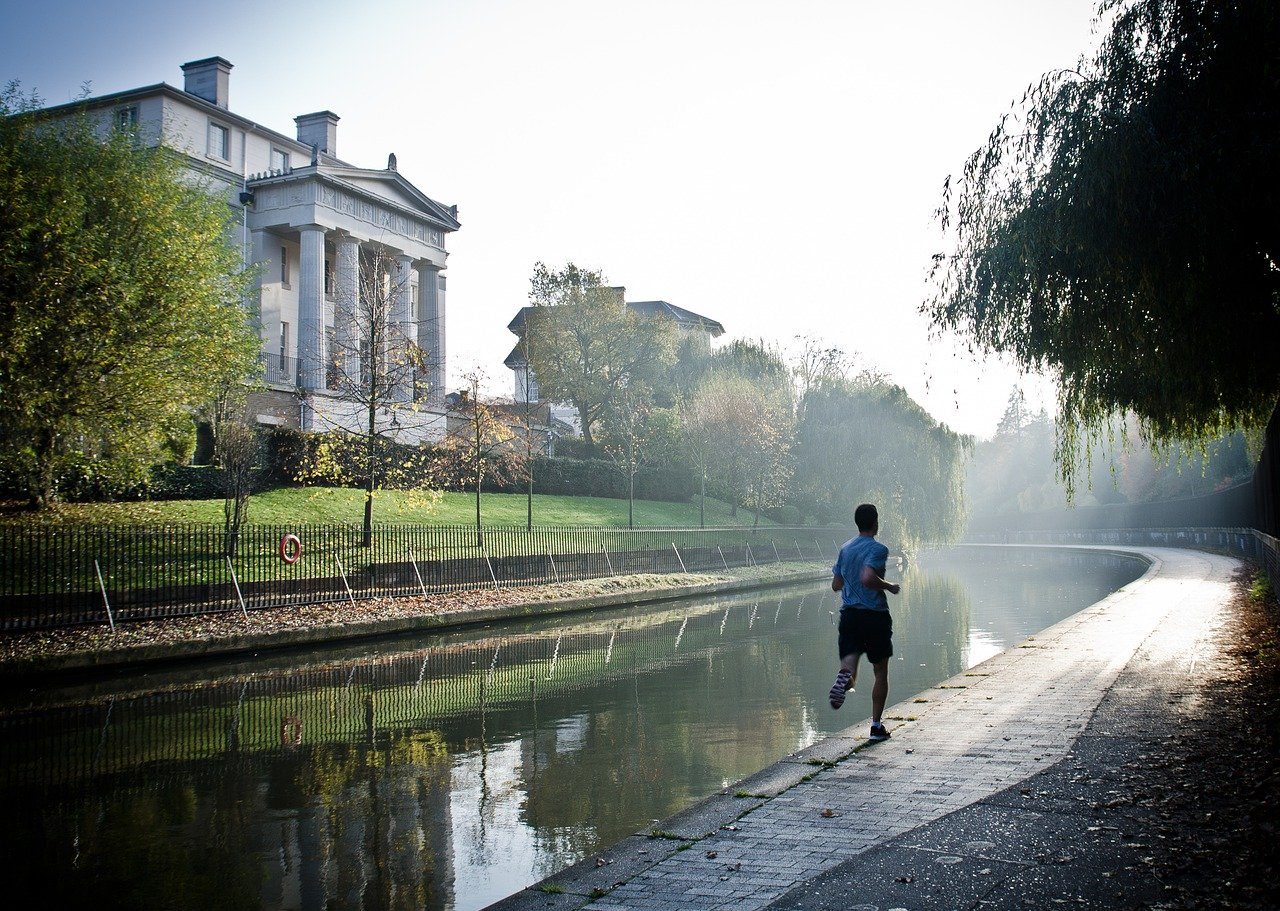 Getting some exercise while you're away from home can be difficult, but London has plenty of places to go for a run.  Whether you want to hit a trail or take in the scenery, the city offers miles of track that will not only give you a good workout but help you to see more of London's most beautiful places.  No matter if you want to go for a short run or take a more scenic route, one of these five courses below is bound to be perfect for you.  What's more, you may get the chance to partake in the city scenery and history.
Thames Run
Perhaps one of the easiest runs in London is along the River Thames.  Much of the Thames has a Riverwalk that runs alongside it, and if you start in Battersea Park, you can head west for scenic route or cross the Chelsea Bridge and move east to ensure you take in more touristy locations such as the Palace of Westminster, Big Ben, the London Eye, Millennium Bridge, and more.  Taking the Thames Run is not only beautiful thanks to the river but makes for a great way to see the sites.
Victoria Park Loop
If you're looking for just a little bit of exercise, Victoria Park is your best bet.  The park was created in the 19th Century as an amenity for the working classes.  It has a small track in it if you just want to do loops, but the real attraction is the three-mile loop around the park's edge.  The loop lies entirely within the park's boundaries, so you don't have to worry about traffic.  Victoria Park is also quite a beautiful place, with trees lining the outer running path and part of it moving right alongside Regent's Canal.
Regent's Canal East London
And speaking of which, Regent's Canal can make a great spot for a run.  Much like the River Thames, you get the beauty of the water, but with Regent's, you also get many colorful canal boats.  If you start at Limehouse Cut, you can run past the picturesque Olympic Stadium, the aforementioned Victoria Park, and then wrap up at Broadway Market.  Certainly, by the time you reach the market, you'll have worked up a thirst and will find yourself hungry, so you can partake in some of the great food and drink it has to offer.
Hampstead Heath
Another great park for a run is Hampstead Heath.  It's unquestionably one of the largest green spaces in all of London at 790 acres, which means that it has a ton of great running paths that are all absolutely gorgeous.  The heath has several different habitats from meadows to woodlands and many different ponds that provide for lovely scenery.  You can make a loop around the heath for a distance of six miles or run through the hills for a more challenging run.  Once you're done, you can take a rest on Parliament Hill and enjoy the scenery.
Railway Run
There's a trend of turning old railway lines into running, walking, and biking trails and London has one of its own between Finsbury Park and Alexandra Park.  It follows a railway line that used to run between the two, moving past disused stops and through abandoned tunnels.  After the line was abandoned in the 1970s, the woods took it over until it was turned into this trail.  Once you finish the Parkland Walk, you can turn right and head into Highgate Wood and then on to Alexandra Park, where the Alexandra Palace makes for a wonderful finishing sight.