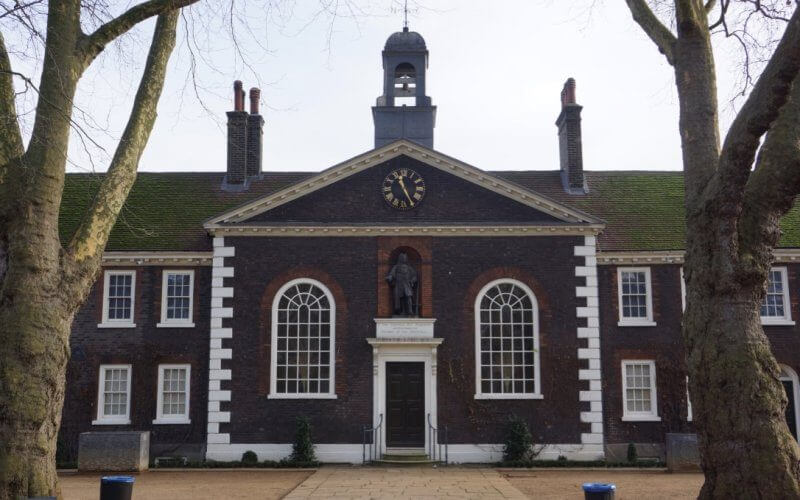 Part of the London Borough of Hackney, Haggerston is part of the East End.  The area has had a long history with London going back to before the Norman Invasion.  The Domesday book recorded the name as Hergotestane, suggesting it had been settled by the Vikings.  Once home to notorious criminals the Kray Twins, the rea is quite cosmopolitan today, featuring lovely parks, markets, and attractions that bring people from all over the city.  We've found ten of the best places in and around Haggerston we think you should visit and if we missed any, you can fill us in on them in the comments.
Love Vinyl
Consistently one of the top vinyl shops in Hackney, Love Vinyl is a heaven for people who love the sound that can only come from a record on a turntable.  Opened as a collaboration between DJs, promoters, and vinyl shop pros, it's a no-frills place with a deep library for you to peruse for that record you can't find anywhere else.
St. Mary's Secret Garden
St. Mary's Secret Garden is a wonderful green space in the city that not only serves to add some beauty against the concrete canyons but also provides therapy in the form of gardening for those in need.  The garden also serves to bring people together, so if you find one of the gardeners attending to their plot, you should strike up a conversation to learn more.
Draughts Café
If you fancy a game with your coffee, tea, or a pint, Draughts Café is the place to be.  The café has an absolutely massive selection of board games from the classic to the obscure and no matter what your preference, odds are good you'll find something fun to pass the time.  The menu offers a great selection of small plates, tacos, fajitas, and sandwiches.
Hackney City Farm
One of many urban farms throughout London, Hackney City Farm offers visitors the chance to interact with all manner of animals from donkeys to ducks.  The farm also has opportunities to get involved by sponsoring animals, yoga, gardening, and learning about beekeeping.  More than a place to bring kids, Hackney City Farm offers something for all ages.
Brick Lane
Hackney has a large Asian population, and much of this community is reflected in Brick Lane.  Sometimes referred to as the "Curry Corridor" for the number of Indian restaurants, Brick Lane is also home to a large Bengali community and numerous cafes, pubs, and other restaurants.  The best way to experience it is to take a stroll and see it for yourself.
Columbia Road Flower Market
If you're shopping for plants or just love to see a colorful array of flowers, the Columbia Road Flower Market is for you.  The market is a mix of stalls from all over the country and stallholders who have been there for over twenty years.  Many other shops surround the area where the market is held on Sundays, and they are worth checking out as well.
Broadway Market
And if you're looking for more than plants, Broadway Market should be a top destination.  Broadway as a road has been part of London since the Romans, and the market was established as a Victorian street market and continues this tradition today.  Vintage clothes, antiques, music, vegetables, street food, and more line the stalls of Broadway Market, offering something for everyone.
Haggerston Park
Haggerston Park is the largest piece of open space in the neighborhood, created out of the destruction wrought by a V-2 rocket in 1944.  The park holds a green flag award and features a number of amenities from wildlife conservation areas, sports fields, a BMX cycle track, trails, and more.  If you're looking for a quiet moment or to get active, Haggerston Park is the best place for it in Hackney.
Geffrye Museum
A museum of the home, the Geffrye Museum exists to show what life was like in the average British home from 1600 to the present.  Each room contains artefacts that showcase what was important in the period it depicts.  Come the holidays, the various rooms in the museum are decorated as they would have been during Christmastime.
Regent's Canal
Running through Central London, Regent's Canal is one of the most beautiful areas of the city.  While once it was a major transportation pathway for ships moving goods through the city, today is a gorgeous walk thanks to the plants, historic buildings, and canal houseboats that line the waterway. Plenty of cafes, restaurants, and shops line the canal alongside the colorful canal boats that make this a wonderful walk.