The Royal Academy Summer Exhibition is an annual highlight for London culture. It is the world's oldest open submission exhibition. What does that mean? It means that anyone can enter their work to be considered for inclusion. Yes, anyone. So, we get to see artworks from incredible Royal Academicians and artists most will never have heard of before.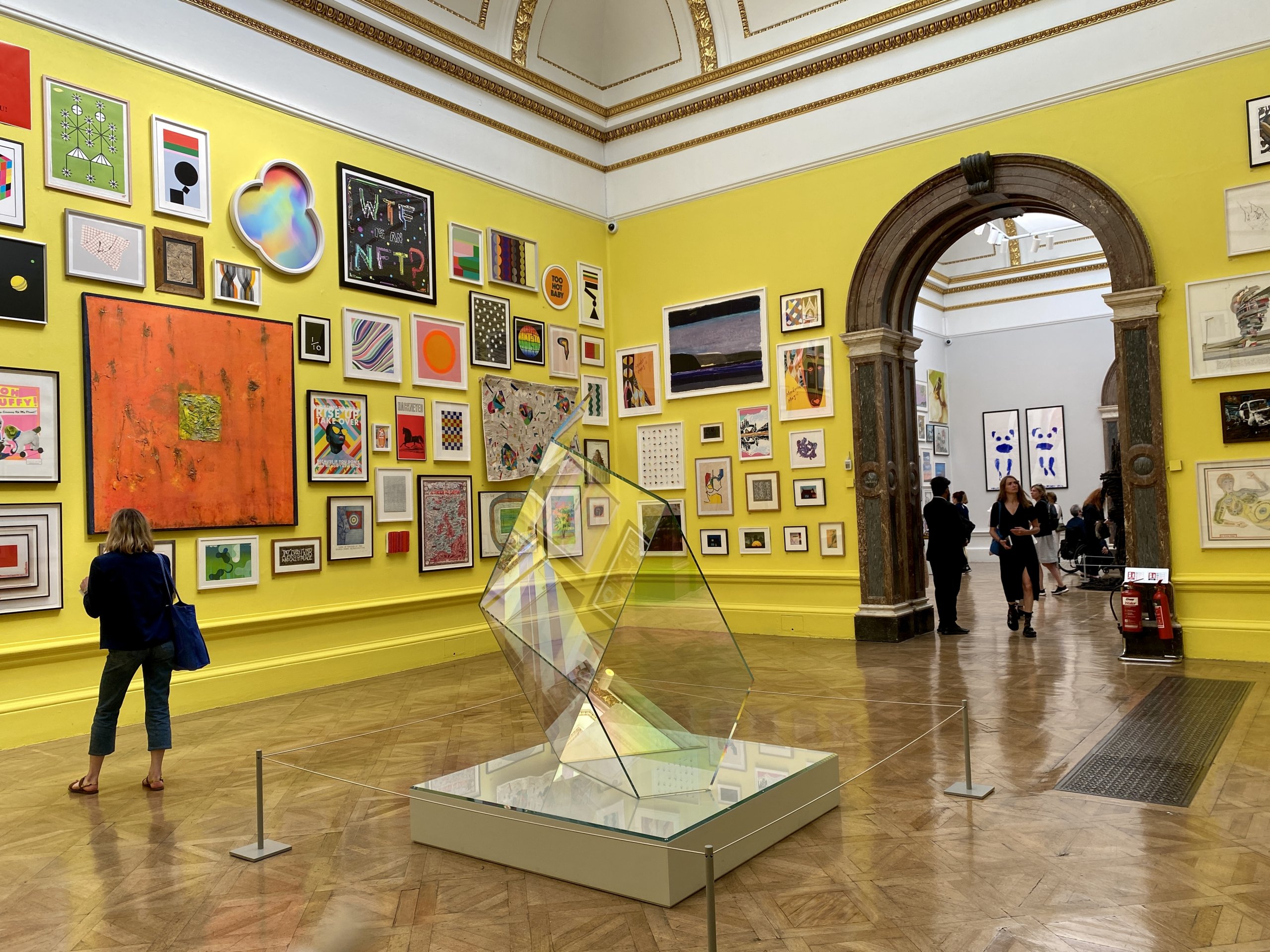 What Is The Summer Exhibition?
One of the founding principles of the Royal Academy of Arts was to "mount an annual exhibition open to all artists of distinguished merit" to finance the training of young artists in the Royal Academy Schools.
The Summer Exhibition has been held every year without interruption since 1769. It continues to play a significant part in raising funds to finance the students of the RA Schools. The RA Schools is the longest established art school in the UK and offers the only free three-year postgraduate program in Europe.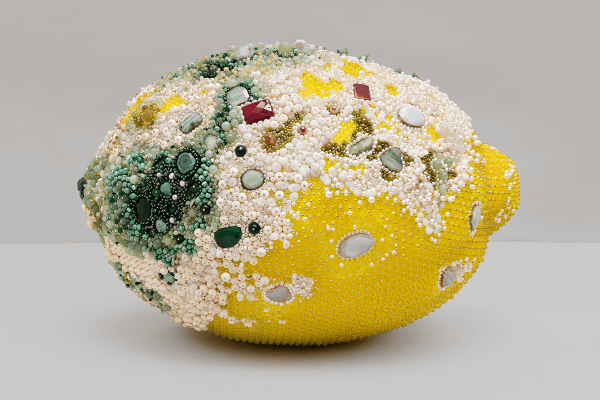 Not just the oldest, The Royal Academy Summer Exhibition is the world's largest open submission contemporary art show. Works from all over the world are judged democratically on merit and the final selection is made during the eight-day hang within the galleries.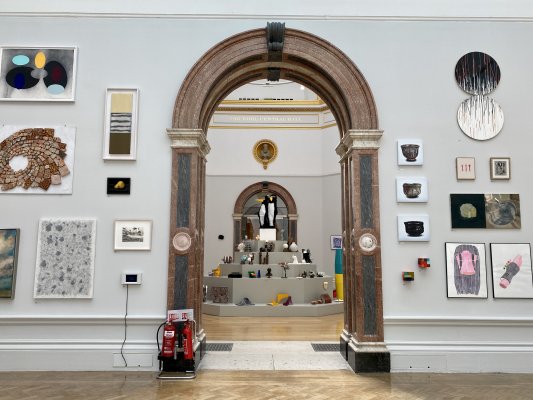 This year the Royal Academy received over 15,000 entries, of which around 1200 works, in a range of media, are on display. This open, inclusive, and democratic show supports the artistic community and art education by providing a display of creativity and joy for the public.
The majority of works are for sale, offering visitors an opportunity to purchase original work. Funds raised support the exhibiting artists, the postgraduate students studying in the RA Schools, and the work
of the Royal Academy.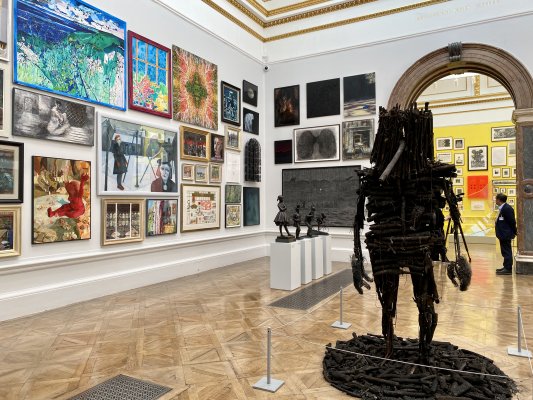 The Summer Exhibition provides a unique platform for emerging and established artists to showcase their works to an international audience. It comprises of a range of media from painting and printmaking to photography, sculpture, architecture, and film.
Royal Academicians are automatically entitled to submit up to six works to the Summer Exhibition and the rest of the exhibition features work by those invited by the committee and external entrants.
Many of the works in the Summer Exhibition 2022 will be available to browse and buy online through the Summer Exhibition Explorer which will be live from 21 June 2022.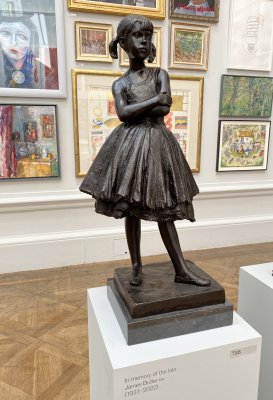 Who Decides Who's In?
This is the 254th Royal Academy Summer Exhibition. Each summer exhibition is curated by a member of the RA community. This year, British sculptor Alison Wilding RA is coordinating the exhibition, with the Summer Exhibition Committee, to explore the theme of Climate.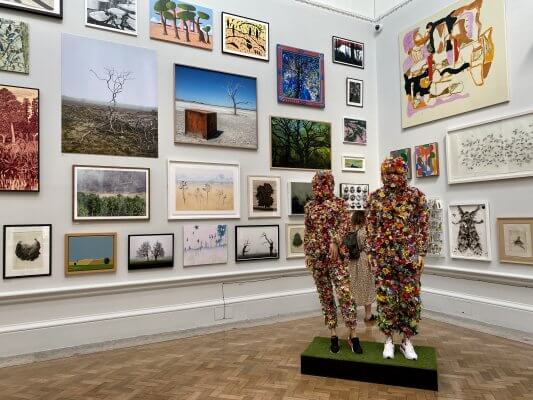 Royal Academicians Rana Begum and Níall McLaughlin are working collaboratively to curate architecture across two galleries, alongside artworks. Invited architects include Boonserm Premthada from Thailand who has innovated the use of elephant dung to make bricks. She is displaying a custom-designed and fabricated structure using elephant dung bricks made in the UK.
Begum and McLaughlin have also worked with Marina Tabassum from Bangladesh whose Khudi Bari (Tiny House) has been constructed in the galleries using local and reclaimed materials. The Khudi Bari is designed as a low-cost temporary housing option for refugees and victims of climate change.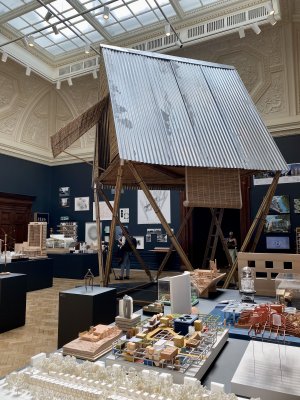 Who's Exhibiting?
Artists exhibiting new work this year include artistic duos Harvey & Ackroyd, The Singh Twins, and Special Olympics GB Athlete and artist Niall Guite.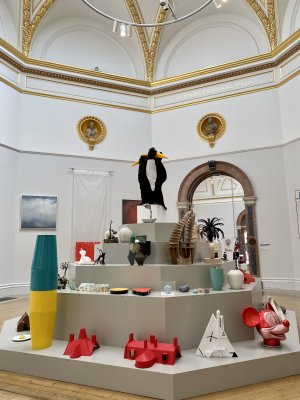 Other artists invited to exhibit this year include Royal Academy Schools graduate Clara Hastrup, Dominica-born British painter Tam Joseph, sculptor Kathleen Ryan, conceptual artist Simon Starling, sculptor Gavin Turk, Brazil-based artists Denilson Baniwa and Sallisa Rosa, and art-activist Jerilea Zempel.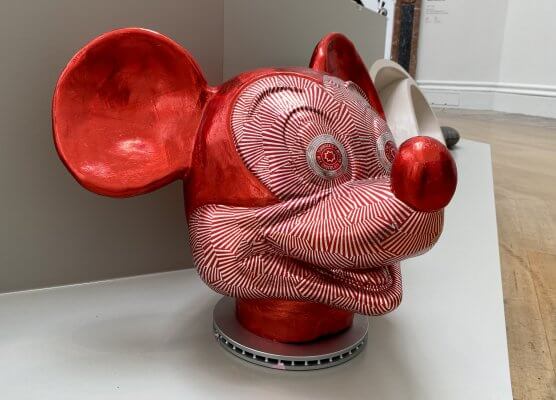 Wall-based works made by Roger Ackling (1947-2014) using sunlight have also been invited. In addition to the large number of public submissions, newly elected Royal Academicians Michael Armitage, Peter Barber and Ryan Gander submitted works, as well as newly elected Honorary Academician Pipilotti Rist.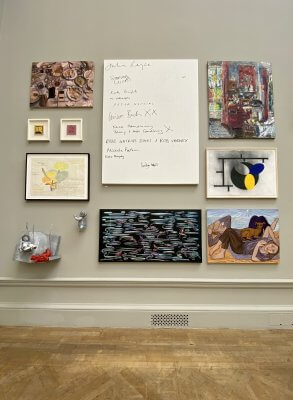 Let's Go Inside
This is a major exhibition so there are lots of galleries to explore. The exhibition booklet lists the 1465 artworks on display with details of the artist and the price. The booklet also explains which Royal Academician chose the works for each gallery.
I think the best plan is to show you some of the artworks that caught my eye.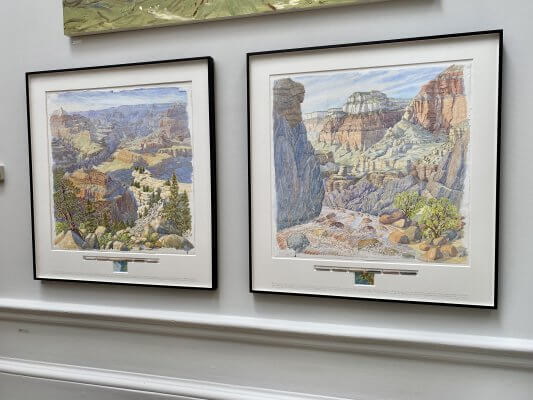 What was interesting about the watercolours above is that both included small glass tubes of rock samples.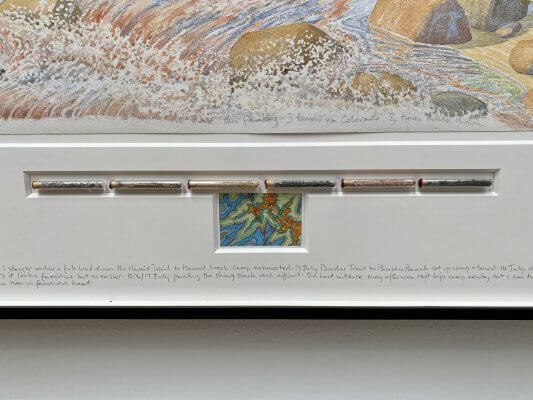 The 'Blood' traffic sign and hanging heads is by Bill Woodrew RA. Even with the open submission for the exhibition, I was still often drawn to the works by Royal Academicians. This piece is priced at £25,000 but the large red and fire piece on the top row is £125,000 ('Seeing Red' by Allen Jones RA).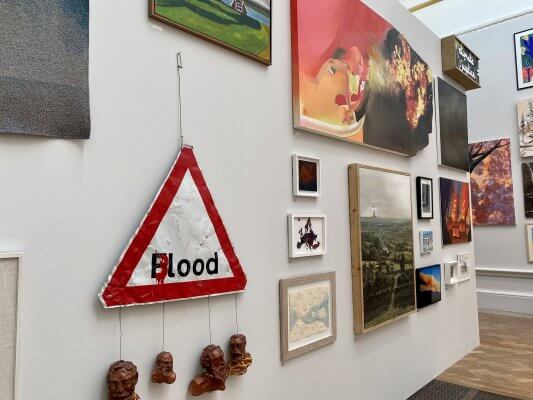 The architecture section has lots of models but I liked this by Eric Parry RA. 'Design for Ram-Pressed Terracotta Spandrel Panel in Ten Sections' was a proposal for spandral panels for the façade of an office building on Whitefriars Street in the City of London.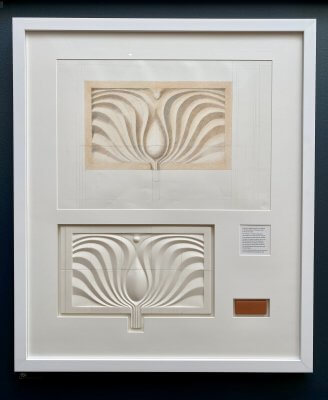 And this sculpture, that is reminiscent of a TV aerial, is 'Vatican Chapel' by Carla Juaçaba.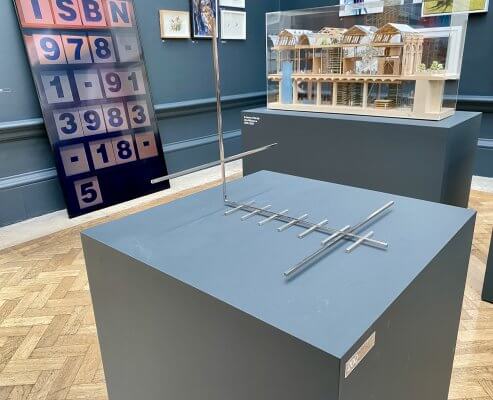 The pricing is very random as it's what the artist feels their art is worth. 'The Lovers' by Peter Gibbons (see below) is a large piece and I wasn't too keen on it even though it's so striking. But it's priced at £250 so considerably less than most artworks.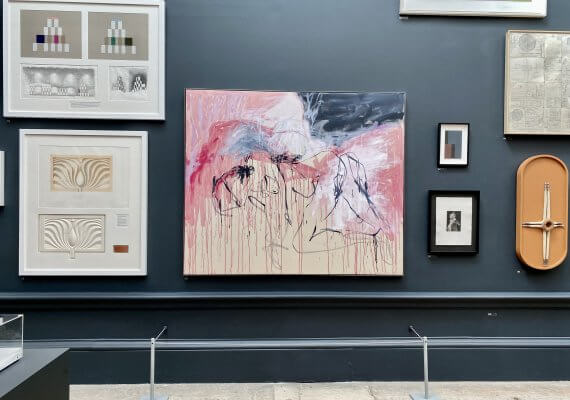 There's no set route to follow and it would be easy to miss a lot so do check the booklet, or walk back through the galleries, before leaving. As you have the booklet for information, there is no crowding around to read captions. And because there is so much to see, this is the kind of exhibition where you'll decide on a few favorite pieces but a friend who visits may completely miss them.
I spent time admiring this tapestry but no one else stopped to look at it while I was there.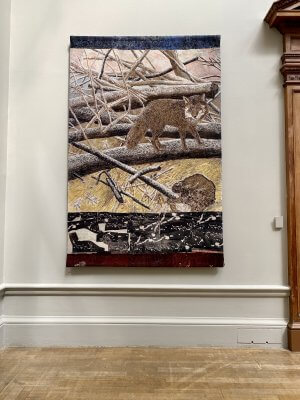 It's not all paintings, and not everything on the wall is flat.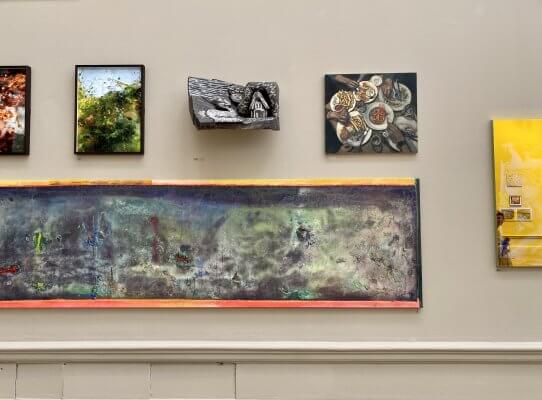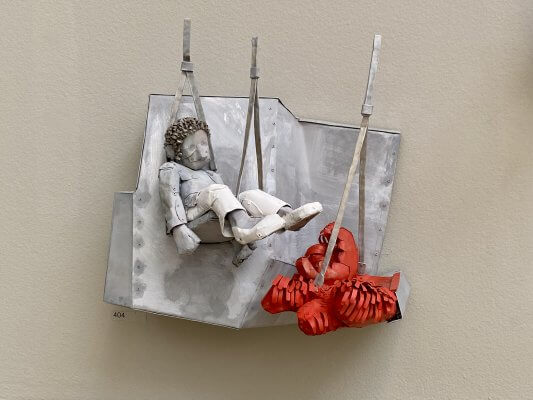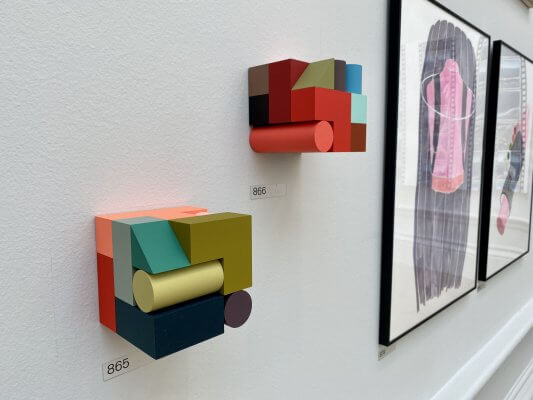 This is a good example of why it's important to look up. There were some artworks hanging from the ceiling and this screenprint by Arthur Analts is aptly titled 'Priority' (£590).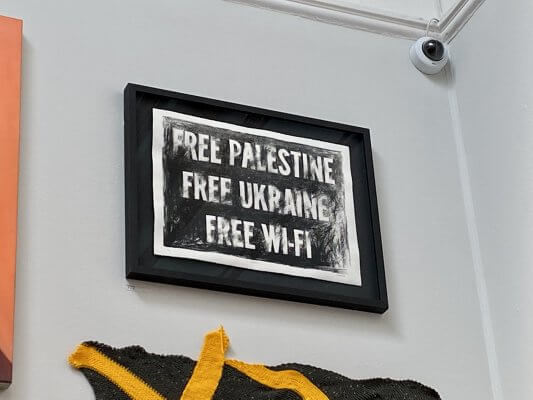 Look up again and you can see this piece by Rana Begum. If you like this, you can currently see a lot more of her work at PItzhanger Manor and Gallery.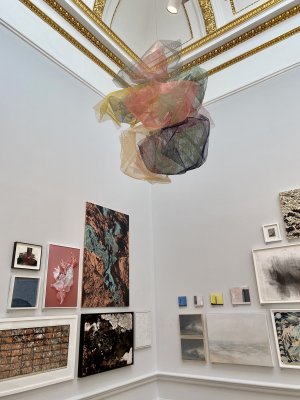 Some levels of upcycling will make you smile. But all is designed to make you think.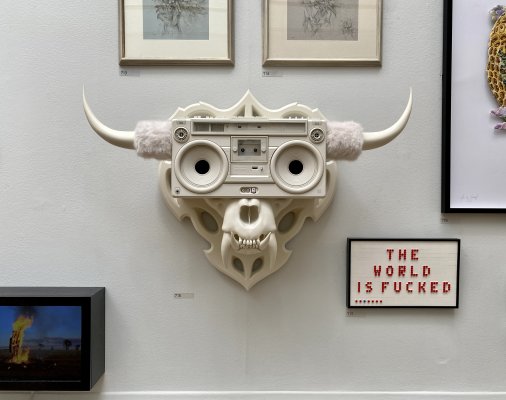 Very suited to the climate theme, this is 'Landskip – Blue Planet' by Jeremy Butler (£7,600).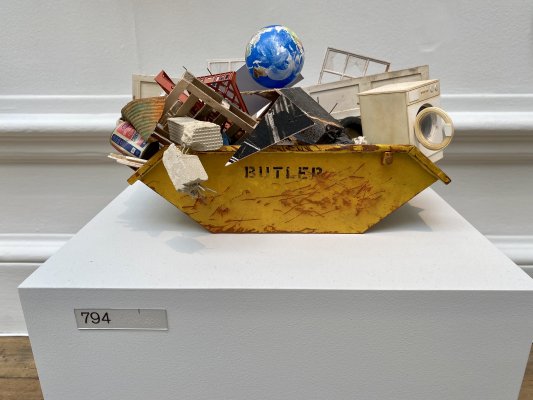 Not a great photo (sorry) but this is one example of the mash-up of famous artworks that inspired some pieces. Hokasai's The Great Wave appeared in other artworks as well. Here it is with Edvard Munch's The Scream. (If you're a fan of Munch's work, do see the Masterpieces From Bergen exhibition at The Courtauld Gallery.)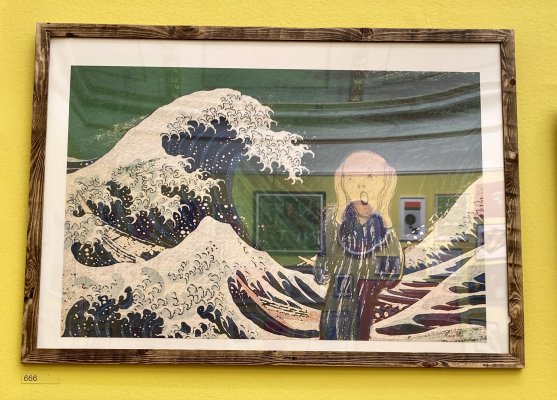 Here, the instantly recognisable shape of the Thames flowing through London has been used with a backdrop of passports.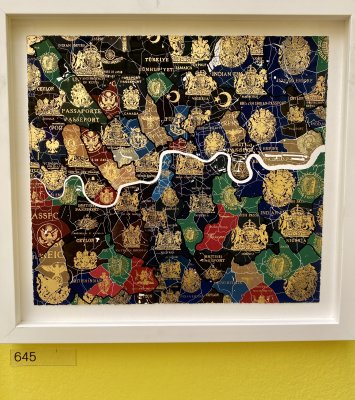 Politics and controversy are often expressed through art. This oil painting certainly gets its point across.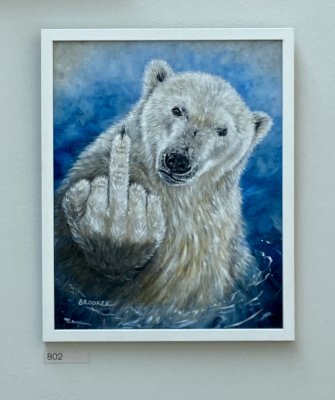 I liked the apparent simplicity of this piece.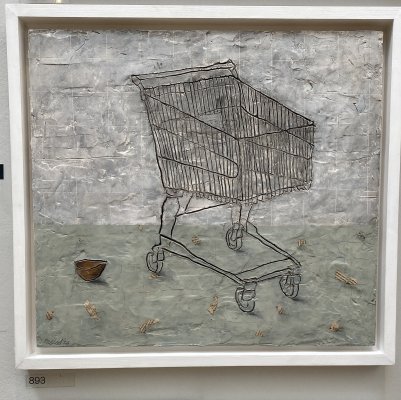 These dropped ice-cream cones stood out and not just because of the bright yellow walls in this gallery.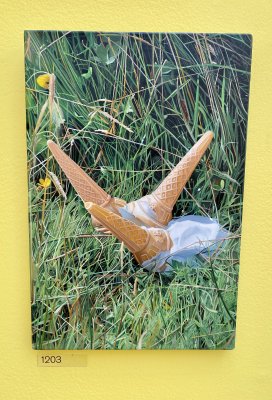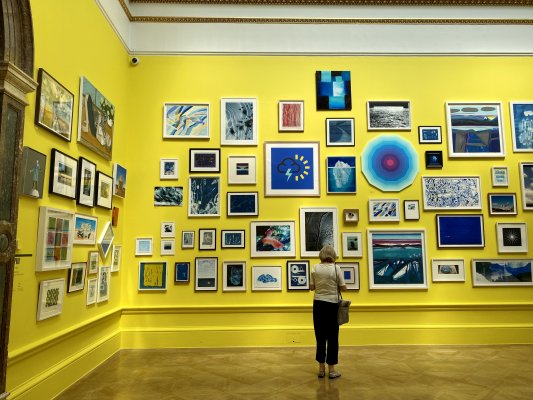 This made me smile as art doesn't have to be serious to be good.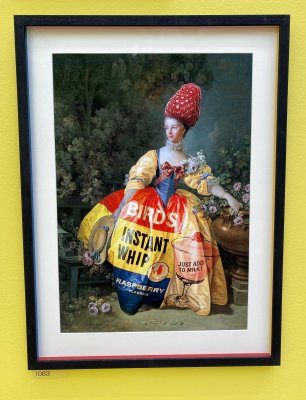 Sometimes it really was the artist's talent that stood art…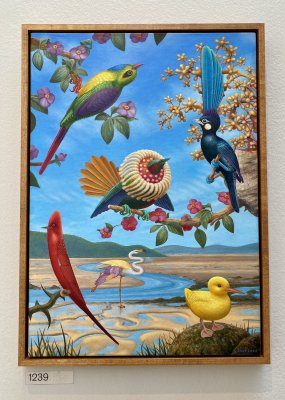 …and sometimes it was simply bright colors and fun.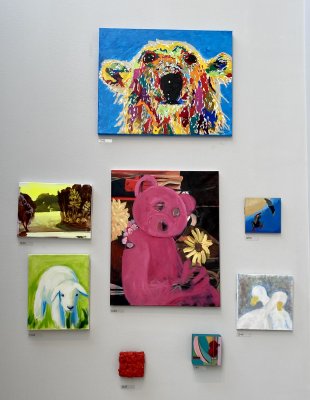 Grayson Perry's 'Covid Bell' was instantly recognizable as his work. Perry says in a statement: "This bell I conceived as a memorial to the dead of the pandemic, it is covered in what looks like an aerial view of a multicultural cemetery. It also features a doctor and a patient. It could also be rung as a celebration that we have survived."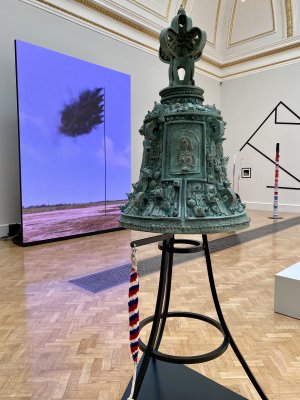 Sometimes it was the caption information in the booklet that made an artwork more intriguing. 'Untitled' by Roger Hiorns (£95,000) is made of a "jet engine, anti-depressants, and youth".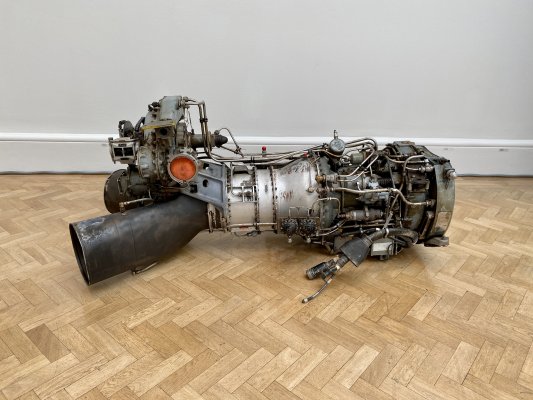 This ceramic piece made me think of a character from Doctor Who.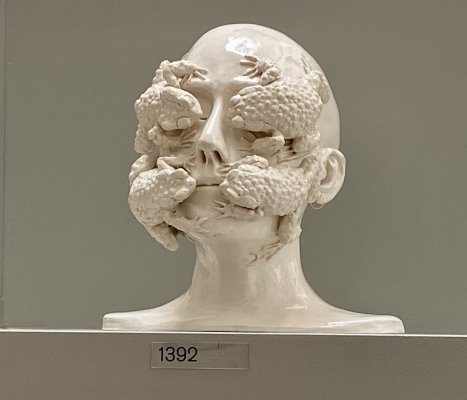 This sculpture is bright, fun and totally suited to the theme. I did wonder if it was the placement of the Royal Academicians' work that made them stand out. Or if it was that their work really is an extraordinarily high standard. Either way, this is great.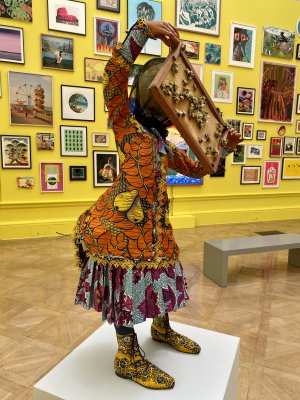 A bejeweled lemon has become the 'poster boy' for the exhibition. It's both repulsive and wonderful with enough controversy to get people talking. A very clever piece indeed.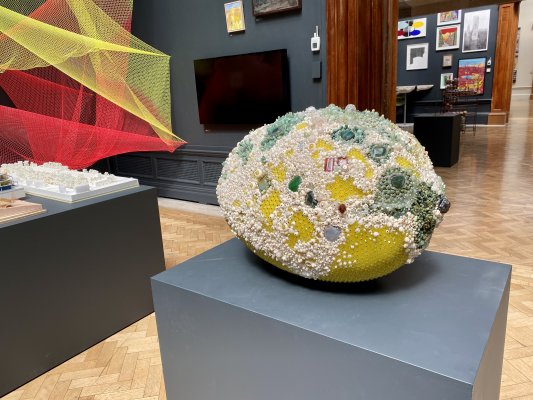 Courtyard Art
The Royal Academy's Annenberg Courtyard has a large-scale, immersive installation designed specifically for the space. It is by the renowned Spanish artist and 2020 Royal Academy Architecture Prize winner, Cristina Iglesias. Iglesias has explored themes of nature, climate, and the environment throughout her career, and the installation for the RA, Wet Labyrinth Room (with Spontaneous Landscape), has been conceived to bring the experience of intimacy and landscape to a public urban space.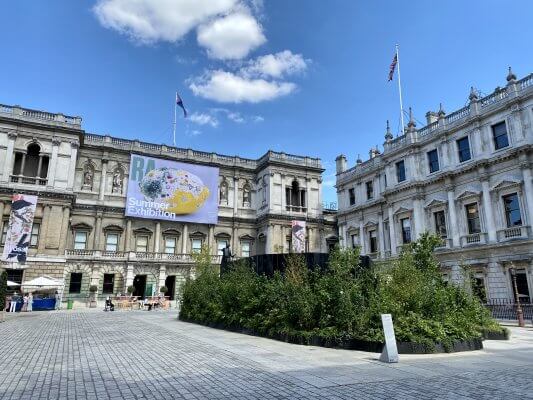 In 'art speak' Iglesias' work aims to confront the viewer with the juxtaposition of fictional and real images of nature, revealed and hidden in the viewpoints and reflections of the labyrinth that composes the centre of the piece.
There are textured black slate columns covered in water plus mirrored walls on the sides. It only takes seconds to walk through but is worth visiting. As I entered, a man coming from the other side called to me, "It's fun, come inside!"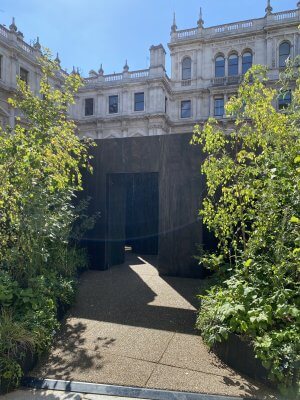 Visitor Information
Dates: Tuesday 21 June – Sunday 21 August 2022
Tickets: From £20
Official Website: www.royalacademy.org.uk
As well as the Summer Exhibition, the RA Schools has a free exhibition of work by artists who have completed their postgraduate studies.
There are also free permanent galleries at the Royal Academy that are always worth seeing.