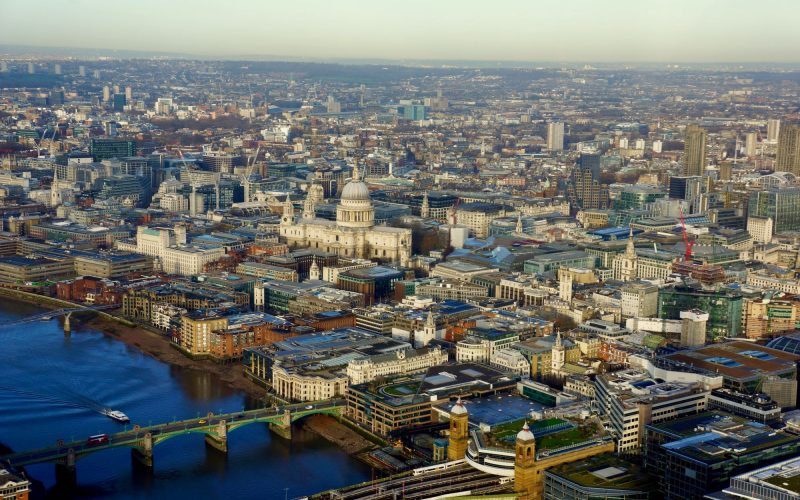 At a time like this, it can be pretty depressing to be stuck inside while sickness seems to grow around us.  Since this kind of situation can have a negative effect on mood, it helps to stimulate ourselves with some positive facts.  Kindness to others, great moments in London's history, hilarious anecdotes, and even the little things we don't notice can help us feel better when we need it the most.  London certainly offers up plenty of positivity all year round and we have found ten facts about the city that we think will brighten your day.
A Gift at Christmas
The people of Oslo, Norway, present London with the Christmas tree for Trafalgar Square every year as a thank you for Britain's help in World War II.
Mind the Gap
The iconic phrase was first recorded by sound engineer Peter Lodge in 1968 after the actor hired for the job demanded royalties.  While several other voice actors and personalities have recorded the words that play throughout the Tube system, Embankment Station on the Northern Line still features Lodge's recording after his widow asked them to keep it so she could still hear his voice.
Have a Pint?
And speaking of the Tube, before drinking on the London Underground was banned in 2008, thousands of people cracked one open on the Circle in the hours before the ban went into effect.
Who Doesn't Love Animals?
London was the first city to offer its residents a chance to interact with animals when the Zoological Society of London opened the London Zoo in 1829.  Today the zoo is home to 16,802 different animals, fish, insects, birds, and reptiles.  It was even responsible for the creation of Winnie the Pooh when author A.A. Milne and his son Christopher Robin visited Winnie, a black bear that had been left at the zoo by the Canadian Army During World War I.
A Very Important Typo
In 1631, a couple of London printers left a key word out of their printing of the Bible.  Their version of the Seventh Command left out the word "not" and instead it read "Thou shalt commit adultery."
Another First for London
If you live in a big city, it might seem pretty normal to take a subway to get to work every day and you have London to thank for that.  London was home to the first underground transport in the world when it opened in 1863.  Today roughly 1.3 billion journeys are made on the London Underground every year.  It was also a major source of solace during World War II, when parts served as shelters for people as well as the nation's cultural treasures, which were stored in the disused Aldwych Station.
A Landmark of Hope
During World War II, Big Ben served as an inspirational landmark in more ways than one.  Not only did it remain standing throughout the war, but the BBC would broadcast its chimes as a way to show the people that Britain had not been beaten.
Bringing the World Together
The Olympic Games that are meant to bring all nations together in fellowship and competition are hosted in different cities every four years for both the summer and winter games.  Of all the world's cities, London has actually hosted the Olympics the most.  London has been the host for what became the Summer Olympics three times:  1908, 1948, and 2012.  In 2012, the Olympic Torch traveled some 8,000 miles through cities all over the world to reach London and was carried by persons voted on by the community as some of its most inspirational members from young athletes to famous celebrities.
Peter Pan Looks Out for Children
When playwright J.M. Barrie was approached to give his support to Great Ormond Street Hospital's attempts to get a new wing built, he said he didn't offer up his name for causes, but responded that he would see what else he could do.  He then donated the royalties from Peter Pan to the hospital, which continues to be a source of revenue (in the millions of pounds annually) for the children's hospital to this day.
London's Diversity
Starting in the 20th Century, London has become an incredibly ethnically diverse city.  Roughly 1/3 of the city's residents are from outside of the United Kingdom and nearly half (44%) are from an ethnic minority.  The result of this that over 300 languages are spoken here including Punjabi, Turkish, Cantonese, French, Gujarati, and many more.
What's your favorite feel-good fact about London? Let us know in the comments!