The UK often gets a bad rap when it comes to food, which is a little unfair.
Here at Across The Pond, we pride ourselves on knowing all things British as for the past 10 years, we have helped over 10,000 North American students achieve their dream of studying in the UK. Some of our Across The Pond team studied their degrees in London and thought this would be a great opportunity give you the lowdown on some of their favourite London restaurants.
There are some incredible places that you can eat, in London especially, and you're not limited to one type of cuisine. Restaurants in London give you the ability to taste all the flavours from around the world, and you would only have to travel a few miles. What more could you want?
Here are 10 London restaurants that you really don't want to miss, ranging from affordable, to when you fancy dressing up a little, or where you want to have a real blowout experience.
#LoveLDNstudy
Affordable
1. B A O
Food that you can eat with your fingers.
B A O is a truly exceptional place (looks aside) because it serves award-winning Taiwanese street food with plenty of spice. It started as a market stall, before being transformed into a restaurant. What a great way for your to experience street food, in the comfort of a restaurant with your mates.
2. Dishoom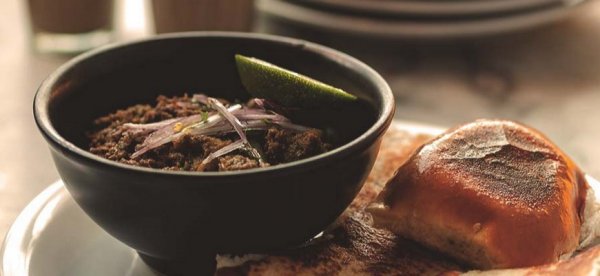 From Bombay with love.
For breakfast, lunch or dinner – Dishoom is one of the best places that you can eat in Shoreditch. Their interior is modelled on Iranian cafes from Bombay and all dishes are feisty, with a twist… So if you and your friends are a fan of spice, get yourselves down there.
3. Zucca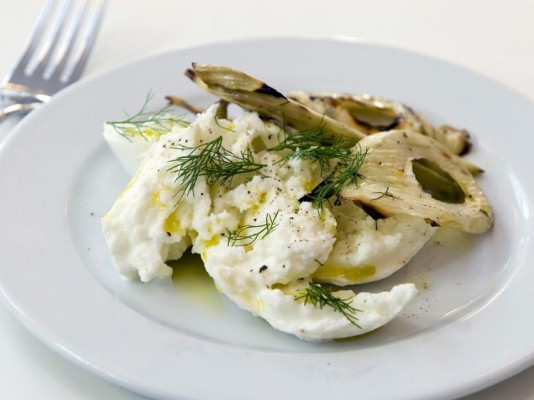 Zucca, a restaurant that will 'always be an evolving project'.
The ideal place to go for date night – with its fantastic Italian food and wine, chilled vibes and best of all, purse-friendly prices. Happy days. Need we say more?
Mid-range
4. Bull and Last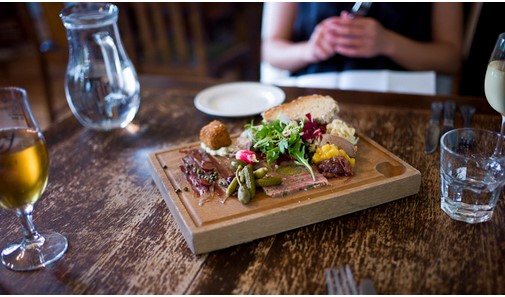 Perfect for meat lovers.
If you're in the mood for outstanding seasonal food, a lot of meat and a traditional pub atmosphere, this is the place for you. Yummy.
5. Dean Street Townhouse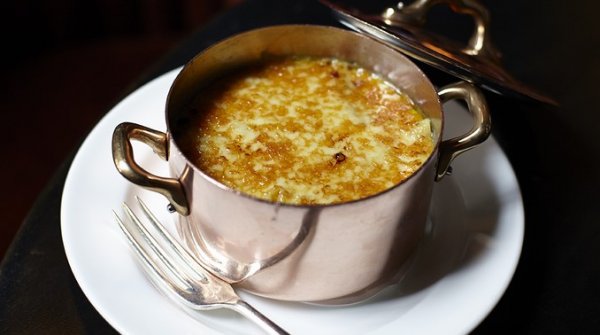 'A permanently buzzing hidey-hole for London's social animals'.
Perfect for work hard in the day – meetings and healthier light lunches. And play hard in the evening, great for cocktails, people-watching and lots of comfort food.
6. Pizarro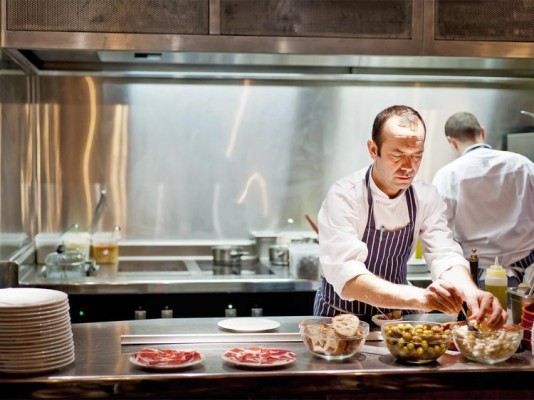 For when you don't know what you fancy and just want to try a little bit of everything, this Spanish tapas bar should be on the cards. Open for lunch and dinner, you can graze on cheese and cold cuts all day or go for something more substantial and pair everything with bubbles.
7. Q Grill.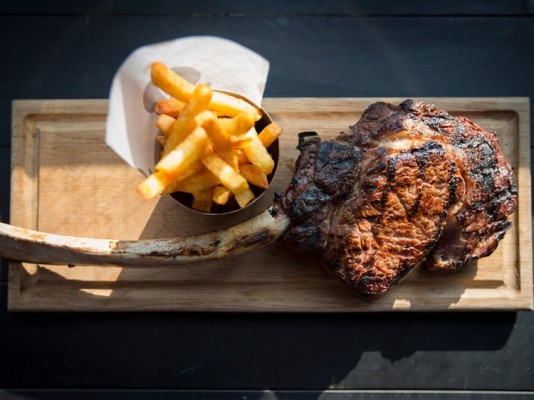 Smokinnnn'.
Described as 'the best indoor BBQ that money can buy' anything off the grill menu here will be a winner. Coupled with the dark, warm and cosy atmosphere, Q Grill is definitely home to some of the best grilled meats and fish in town, it's a must try.
Blowout (-ish)
8. Bar Boulud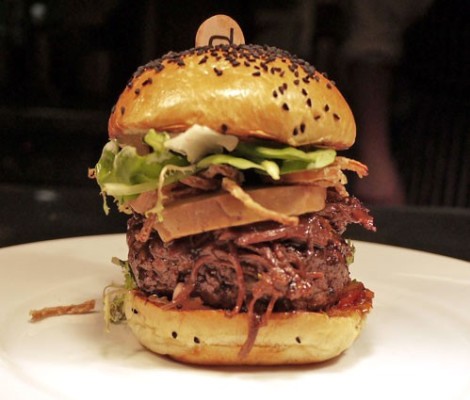 Ideal for a special occasion or celebration (or burger lovers).
Bar Boulud in Hyde Park is an exquisite French food restaurant with a 'seamless' dining experience and 'faultless' service. Serving anything from the classic croque-monsieur to a coq au vin avec steak frites, you'll find everything to your liking. The set-price menu meal or any of their incredible burgers are highly recommended.
9. Harwood Arms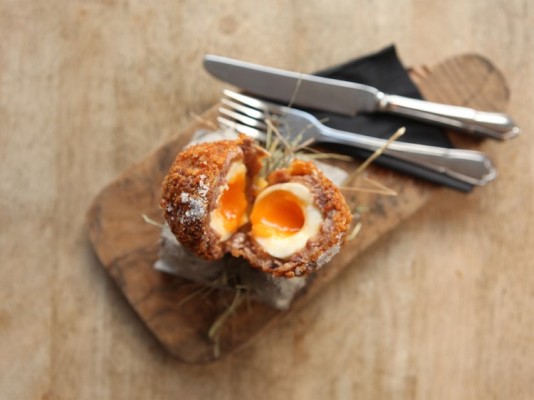 Purely British.
Has been described as a 'posh pub' – the owners heavily promote the ethos of using seasonal, local and natural produce to give their customers upmarket pub grub. Their menu is to die for, and for a special occasion, not too expensive either.
10. The Ivy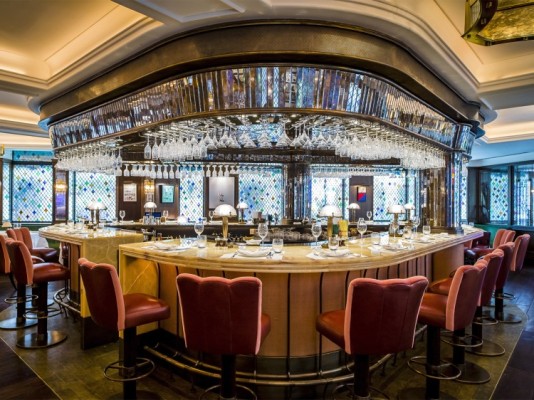 The restaurant equivalent of a celebrity.
It doesn't matter that you're not a famous superstar (but you could be!) because the staff at The Ivy will make you feel like one. Their cosy tables and intimate booths makes this place perfect for date night, or when you want to catch up on gossip with the girls.
Their menu is full of classics, ensuring that there is something there for even the pickiest of eaters, and vegetarians, they have you covered too. And you'll be glad to know that this restaurant choice won't break your bank.
Across The Pond
Across The Pond partner with over 35 of the UK-leading universities which means that you will be able to find a place to study that will be perfect for you. Gain international exposure, education exposure and life experience by joining the 10,000 students that have already completed their degree through Across The Pond.
We are proud to be the official American representative for over 35 universities across Scotland, England and Wales and always encourage students to pursue their interests, aim for excellence and attend a university that suits all of their requirements.
If you'd like to find out more about how Across The Pond can help you make your dream of studying in the UK a reality, please get in touch.